It's so easy to drop insane ducats on basically anything in New York (remember that $1,000 sundae at Serendipity 3?), that we sometimes forget that the city really does offer plenty of cheap fun. If you're strapped for cash, or are just not that into spending a bunch of money every time you go out, this one is for you -- everything on this list costs just $10 or less.
Recommended Video
Get Fit and Look Like A Badass
1. Improve your art skills (or just drink)
Bushwick
Price: $10
Hit up Drink N' Draw at Bat Haus any Wednesday at 8pm for a two-and-a-half-hour-long session with a live, nude model and all-you-can-drink Brooklyn Brewery beer, all for $10.
2. Catch a show, grab a drink, and get a sandwich
Williamsburg
Price: $10
At Pete's Candy Store, you can check out a free show (or several, depending on the night), down a $3 PBR, and nibble a $7 grilled cheese. The bands tend to be a grab bag of up-and-coming acts, often local -- it's totally possible that you'll see that next big Brooklyn band you'll end up pseudo-hating yourself for bragging to your friends about having seen back when they were playing small venues.
3. Check out a baseball game
Coney Island
Price: $10
Love to watch the sportsballs? Brooklyn Cyclones tickets are often just $10 a pop, and heading out to Coney Island is always a nice blend of sketchy and fun.
4. Listen to inebriated people argue politics (no, it's good, promise)
East Village
Price: $5
At UCB's Two Beers In, a panel of politicians, journalists, and comedians (including writers for SNL and The Daily Show) chug two beers each, then discuss the issues of the day. It can be especially cathartic after a visit home, where inebriated people arguing politics is decidedly less fun than it is here.
5. Test your knowledge of unimportant facts
Williamsburg
Price: $5
On Tuesdays, Good Co. in Williamsburg has a really fun trivia night. Treat yourself to a $5 PBR-and-a-shot for knowing some stuff about some other stuff.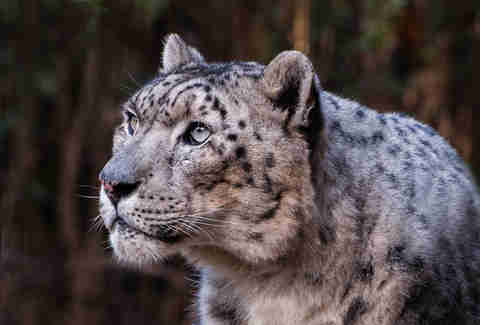 6. Meet some animals
Bronx
Price: Free
Wednesdays are free at the Bronx Zoo, which means you'll have plenty of money left over to buy Dippin' Dots -- an essential part of the zoo-going experience.
7. Play "golf" and drink
East Williamsburg
Price: $5-$10
Hit up a thrift store for a beat-up golf club, then head over to Bushwick Country Club for the jankiest game of golf you will ever play in your life. There is a windmill made of PBR cans. It is great.
8. Become more flexible
Multiple locations
Price: $10 suggested donation
If you don't think you're a yoga-type person, Yoga to the People is a risk-free way to try it out. Donate that $10 and give it a shot.
9. Watch a movie, eat some nachos
Williamsburg
Price: $9
Videology frequently offers free screenings (Thursdays tend to be a good bet), which means you can watch a movie and order up a plate of nachos with homemade chorizo for under $10.
10. Experience Madame Vivien V's bordello
Bushwick
Price: $5 online/$10 at the door
Check out the fourth-Thursday show at Bizarre Bushwick, where punk rock meets burlesque meets performance art meets circus acts. It's just as spectacular and crazy as it sounds.
11. Ride the Staten Island Ferry
Battery Park/Staten Island
Price: $2-$6
Enjoy the free ferry ride (Get excited! Take selfies! Annoy commuters!), then head over to The Road House for two-for-one drinks and free pizza from 4-7pm.
12. Drink wine in Central Park
Uptown
Price: $10 or less
Or don't, because it's illegal, but whatever. Everyone's familiar with Trader Joe's great wine deals (they are fantastic!), but Astor Wine & Spirits is also cheap, and the selection is vast.
13. Visit the Flux Factory
Long Island City
Price: Free
This place offers so many crazy-cool exhibits from local and emerging artists, it's always worth a visit. Check out an opening for the extremely good people-watching.
14. Dance, dance, dance
Gowanus
Price: $10
The Bell House has dance parties. Really, really good dance parties that are also really, really cheap. Tickets tend to run $10 presale. This is one of those parties where everyone just gets down and has a killer time -- it's way less about image than just dancing it out.
15. Drink beer, eat dumplings
Lower East Side
Price: $4.25-$9
Hit up Home Sweet Home for a dirt-cheap (and delicious) $3 happy hour brews, then head a few blocks over to Vanessa's Dumplings for dumplings that run $1.25-$6, or the sesame pancake with Peking duck for $3.
16. Wander the Brooklyn Botanic Garden
Prospect Heights
Price: Free
Admission is free every Tuesday of the year, and on weekdays all winter long. While it might seem counterintuitive, this place is maybe even better in the winter than it is in the spring -- the greenhouses full of tropical plants are a nice break from a New York February.
17. Get your Skee-Ball on
Williamsburg
Price: $3
At Full Circle Bar, Sunday and Thursday are free Skee-Ball nights, so you can spend the rest of your money on delicious, delicious beer ($3 Gennys!). Bonus: your drink comes with a free hot dog!
18. Buy ridiculously cheap theater tickets
Multiple locations
Price: $9
TDF has an off-off Broadway $9 ticket deal, and they're probably the cheapest theater tickets you're going to get in town, outside of visiting your local elementary school.
19. See some dead stuff
Gowanus
Price: $8
Admission to Brooklyn's Morbid Anatomy Museum is a mere $8, and man, is it worth it. If you want to spring for a little extra, buy literally anything in the remarkable gift store.
20. Eat wings and drink beer
East Village
Price: 20-30 cents per wing, $6 for beer
At Croxley's Ale House, boneless wings are 20 cents, and the regular, bone-in kind are only 30 cents. That means you can buy far, far more wings than you should eat in a sitting for under $10. Plus, beers are as low as $6!
21. Go thrifting
Bushwick
Price: $5-$10
Bushwick has some great thrift stores, where you can frequently find items like a pair of boots or a cool shirt for under $10. Urban Jungle is always a solid bet, and there are a few stores within a block or two that are all worth hitting up.
22. Visit Governors Island
Governors Island
Price: Free
Every summer, there's crazy-fun programming, ranging from the Surprise House to interactive sculpture gardens to an annual poetry festival.
23. Enjoy Indian street food
Greenwich Village
Price: $5.50
Try the bhel puri at Thelewala for $5.50 -- we think it's delicious, and people say it rivals the stuff in Mumbai.
24. Stop by neighborhood block parties and street fairs
Multiple locations
Price: Free
From late spring through early fall, there are almost always at least a few block parties and street fairs happening throughout the city. Queue the elote, live music, and racks of homemade-looking, mass-produced clothing. (We're there for the elote.)
25. Take a brewery tour
Bronx
Price: Free
Gun Hill Brewing, located in the Bronx, offers tours on both Saturday and Sunday, and can also be booked for weekdays if you call ahead. Plus, it makes really delicious beer.
26. Try ice cream that's hipper than you are
Lower East Side
Price: $4.30
Stop by Ice & Vice for a scoop of exceedingly fancy ice cream. Many of the flavors rotate seasonally (of course), and include ingredients like blue cheese, St. Germain, and golden beet puree, but you can always stick to a high-end vanilla or chocolate if you're not feeling terribly adventurous. It's just $4.30 a scoop!
27. Play tourist in your own city
Multiple locations
Price: Name your own price
Have you ever taken one of those walking tours? There are a bunch of options, and they're actually really fun. Some of them are geared towards '60s music history, others focus on the mafia… and they're usually donation-based, so they're good if you're on that $10 budget.
28. Get cultured at MAD
Hell's Kitchen
Price: Free
On Thursdays, the Museum of Arts and Design offers a pay-what-you-wish option from 6-9pm. MAD deals with the practical end of the art world: art that does stuff other than be art. Ceramics, glass, mannequins, perfumes -- and the work they show is always worth a peek.
29. Snack on oysters and clams
West Village
Price: $9
Fish in the West Village offers six Blue Points or six clams with a PBR, chardonnay, or merlot... all for $9.
30. Check out ElevenEleven Ladyfag
East Village
Price: $5
Open House hosts one of the best gay dance nights in the city, hosted by the ultra-glamorous Ladyfag. It's absurdly fun and just $5.
Sign up here for our daily NYC email and be the first to get all the food/drink/fun New York has to offer.
Jess Novak is fancier than you because she can afford to do things for $11. Be impressed by her lavish lifestyle on Twitter @jesstothenovak and Instagram @jtothenovak.