Dear NYC Taxi Drivers,
You put up with a lot of crap from millions of people on a daily basis, and you get close to zero credit. In fact, you get a lot of unwarranted anger and scorn directed your way. This is wildly unfair. You seriously do a good job taking our tired/horny/boozed-up asses home 24 hours a day, seven days a week, and for the most part you do it without going apeshit on us. This is a noble feat. So from all of us here throughout the five boroughs, we'd like to say thanks, seriously…
And also, we're just really sorry for these things…
Sorry for puking
Despite the signage that says we have to pay you an exorbitant fee if we throw up in your cab… sometimes we just have to do that last shot. So while you're cruising the BQE trying to get us home as quickly as possible, we're cruising the line between food inside our bodies and all over the back seat. We try to be polite and roll down the window so it doesn't end up in the cab, but, understandably, you don't exactly like it on the cab, either.
Sorry for crying
I mean, it really was COMPLETELY INSANE that he spent all night talking to his friends, but I understand that the sound of sheer wailing for 25 minutes is the last thing you want to hear as you fight 1am traffic over the Queensboro Bridge.

Sorry for fighting
You probably have no idea what we're yelling at each other about because our sentences are so inaudibly slurred. It's probably important, though?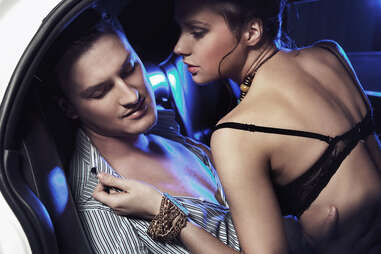 Sorry for having sex
We are fairly certain that you have NO idea what is going on. Except, spoiler alert: you definitely do and you have nowhere to hide.

Sorry for TRYING to have sex
Most people don't actually make it to sex in a cab… but they often get pretty close. Still, you probably dislike any level of heavy petting while you're sitting… right there.

Sorry for yelling at you for going the wrong way
You're not. You're just going a route we've never gone before because we moved to New York less than a year ago and only know one way to get home. So, sorry... except, not sorry for those times when you totally were going the wrong way.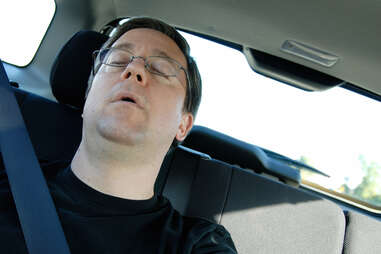 Sorry for falling asleep
If it's after 1am, more often than not you're driving us home because we're far too "tired" to navigate the subway. And more often than not we will fall the fuck asleep, leaving you the awkward task of gently alerting us when we've reached home. I'm sure this is something you do not enjoy, especially when we're SO "tired" that it takes an inordinate amount of your time to wake us up...

Sorry for fitting five in
Or… trying to. We know you see No. 5 ducking awkwardly down behind the back seat. You saw him get in. How dumb do we think you are? Sorry for trying to break the law and then getting mad at you when you won't do it. Related: sorry for asking if we can smoke.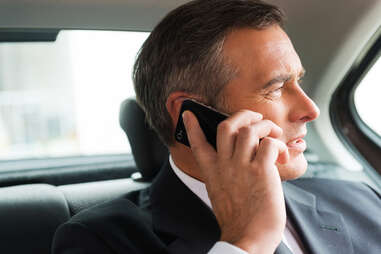 Sorry for talking on the phone about dumb shit
Being a taxi driver makes you privy to all sorts of personal problems that we bitch about ad nauseam to whomever will listen. Like, serious shit that actually matters -- he spent all night talking to his friends; so-and-so made an egregious trade in fantasy football; her rent is going up and now she has to move to Queens! Evidently these are problems, and unfortunately you have to listen to them.

Sorry for requesting a ride from LaGuardia to Astoria
Actually, not so sorry about this one. Sometimes we live close to the airport. Don't make us feel like we've wronged you.

Sorry for paying by credit card
Mmmm… again, #sorrynotsorry about this one.
Sign up here for our daily NYC email and be the first to get all the food/drink/fun New York has to offer.
Meagan Drillinger is a freelance writer for Thrillist and still doesn't understand why you can't get a cab at 4pm. Follow her on Twitter, Instagram, and Facebook at @drillinjourneys.