NYC's Best Adult Classes Will Make You Smarter, Happier & More Cultured
Whether you gave up on schooling after 12th grade or follow your name with the entire alphabet in degrees (A.A., B.A., M.B.A., M.S., M.D., J.D., Ph.D., LSW, Esq., M.L.Arch. [yes, that's a real one]), there's no harm in some additional education. In New York, it's easy to assume that our jobs supply us with all the real-world lessons we need, or that we wouldn't have the time or energy after work to keep up with another obligation; but the city is full of interesting classes you'll actually want to show up to, from humor writing to coding to business etiquette. Get ready to brag about your newfound CSS positioning skills.
Price:
$279
Herald Square
Frequency:
10 sessions
If you can't tell a gato from a galleta and it all sounds like Greek to you, or you're looking to brush up on what you slept through in 10th grade, this Spanish 101 class is for you. You'll learn nouns, verbs, the present tense, and basic conversational and writing skills so that at the very least, you'll be able to impress your friends when you order tacos al pastor from your favorite late-night truck.
nexpo/Shutterstock
Price:
FREE
Chatham Square Library, Columbus, Countee Cullen, Midtown, SIBL, Stephen A. Schwarzman
Building, Tremont
Frequency:
10 sessions
Get into the nuts and bolts of what really goes into making a website at this totally free coding class, courtesy of the New York Public Library. This course takes you light-years beyond the basics of Squarespace, from HTML fundamentals to CSS positioning to website layout principles.
Silatip/Shutterstock
Price:
$375
Midtown West
Frequency:
5 sessions
If you're looking for your flow and all those downward dogs aren't doing it for you, try your luck putting pen to paper. This writing class teaches aspiring writers to break through writer's block and tap into their creativity. Designed for writers of all genres, the goal of meditative writing is to return us to our childhood mentalities when creativity was easy and we had no internal fear of judgment. Each session starts with a lecture and is followed by a series of meditative writing exercises.
Price:
$529
West Village
Frequency:
3 sessions
In today's intangible world of content aggregation, Flickr, and #regrams, it's difficult to know what exactly belongs to whom. Get the answers to burning questions like the difference between a copyright and a trademark, how long a patent lasts, or how to determine who gets to use your work and how to pay for it. The course covers the law, foreseeable changes to the law, and how to best protect your projects.
Price:
$85
West Village
Frequency:
1 session
Let the experts at Murray's teach you how to navigate a cheese counter and wine rack as you sample red, white, and dessert wines from around the world, pairing each with the perfect cheese. You may not become a cheesemonger, but at the very least you'll be able to separate yourself from the posers at that next Williamsburg loft party when the "token wino" tries to pair Limburger with a syrah. As if!
Price:
$400
Upper East Side
Frequency:
6 sessions
Are you incredibly funny in person but just can't seem to convey that in writing? First of all, we totally believe you. Second of all, fear not -- Patricia Marx is ready to tickle your literary funny bone and help you put pen to paper. For this class, you'll read, listen to, and watch comedic samples from several funny personalities while completing your own weekly writing assignments.
United Press International/Wikimedia
Price:
$55
Bayside
Frequency:
Two sessions
As we're in the throes of election season it might behoove you to take a refresher course on the election year that shaped America for its middle years. Learn about the presidencies of Kennedy, Johnson, and Nixon and how each handled hot-button issues like race, economy, religion, and foreign policy. It might be history, but it sounds awfully familiar.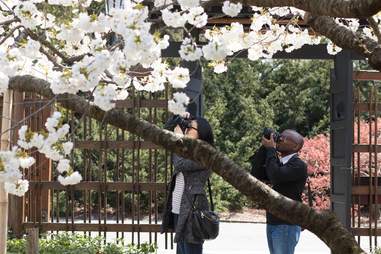 Marj Kleinman
Price:
$120
Midtown East
Frequency:
1 session
Jealous of all your friends who seem to have much stronger Insta game than you? Learn how to get the most of your camera (a real digital camera, not the one in your phone) in this course, which covers everything from exposure to depth of field and more. The only requirement is that you have a camera with manual mode.
Price:
$315
Park Slope
Frequency:
4 Sessions
If poetry leaves you scratching your head (even after that sophomore year poetry workshop that you confusingly drop into way too many conversations), this course should be on your to-do list immediately. It aims to answer the age-old question, "What is poetry and what is it good for?" by teaching students how poems work, what different types of poems there are (because there are a lot), how to use poetic devices, and more.
R. MACKAY PHOTOGRAPHY, LLC/Shutterstock
Price:
$314
Kips Bay
Frequency:
5 sessions
Once they put calculators on our phones all hope was lost when it comes to remembering basic math. Why bother calculating percentages when receipts actually list tip suggestions for you? If you're looking to rely a little less on technology, and if the word PEMDAS means literally nothing to you, this back-to-basics math class is worth taking.
Price:
$115
Flatiron
Frequency:
3 sessions
CityMD has made it a lot easier for us to be hypochondriacs with one literally on every corner. But in this self-diagnosis class you'll learn traditional Chinese medicine tools to nip your own health concerns in the bud, and save yourself that pesky copay. Learn to balance your body's chi, read signs and symptoms, and correct underlying problems with targeted nutrition, herbs, and exercise. Even if you decide you still prefer Western medicine, it promises to be pretty interesting.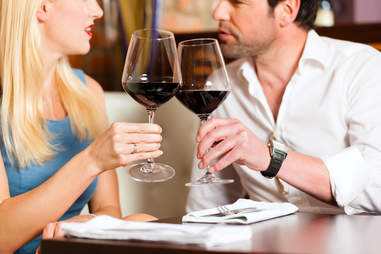 Kzenon/Shutterstock
Price:
$4,000
Little Italy
Frequency:
10 sessions
We know you've already mastered dating, but since you're asking for a friend we'll give you all the deets on this class that promises to transform you from social neophyte to a bonafide Lothario. (It better, for a $4,000 class.) This course teaches you how to have successful conversations, breaking everything down into body language, voice, and speech patterns, as well as content, and then puts you into role-playing social situations until these elements are mastered. Once you've nailed those down you move on to bigger topics like anxiety and fear of rejection. Fun!
Price:
$8
Prospect Heights
Frequency:
1 session
Oh those crazy Victorians with their obsessions with death and taxidermy. This course, taught by J.R. Pepper, a photographer, artist, and researcher who specializes in Victorian spirit photography (as one does), will explore everything that made the Victorians so odd and creepy.
Price:
$329
Jamaica
Frequency:
5 sessions
No MBA? No problem! You'll be nailing that handshake in no time. Learn everything you need to know to sell yourself in the business world, from resume building and networking to power dressing, branding yourself, and negotiation tactics at this bootcamp.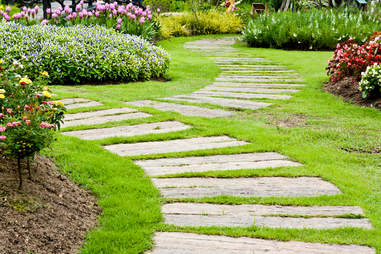 Pheniti Prasomphethiran/Shutterstock
Price:
$599
New York Botanical Gardens, Bronx
Frequency:
9 sessions
You might not own any land right now (or in the foreseeable future), but some day you might, and you'll probably want to 'scape it like a pro. This course covers theories and principles that have shaped landscape design from the Romans and Greeks through today.
Price:
$315
SoHo
Frequency:
4 sessions
From microblogs to dating apps, digital platforms have changed the way we talk about and experience sexual and gendered identities. In this course you'll examine burgeoning digital media practices through the lens of queer studies, feminist theory, and digital anthropology to give a new take on how we view our bodies, sexuality, selfhood, and society.
Sign up here for our daily NYC email and be the first to get all the food/drink/fun New York has to offer.
Meagan Drillinger is a contributing writer for Thrillist. She has a masters in Irish studies and is still waiting for when it will come in handy. Follow her on Instagram, Facebook, Twitter, and Snapchat at @drillinjourneys.