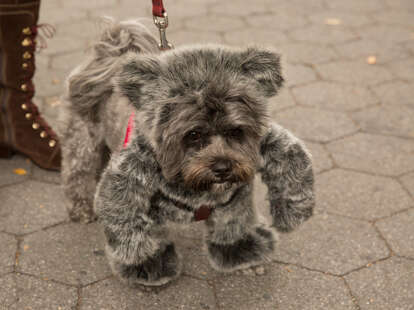 <strong>Bugsy the Walking Teddy Bear</strong> |&nbsp;Drew Swantak/Thrillist
The time has finally come for the event that dogs (and humans) wait anxiously for all year.... the 25th Annual Tompkins Square Halloween Dog Parade.
Forget the Met Gala, THIS is the cultural event of the year. And the pups at this year's event really brought their A-game -- there were absolutely no last-minute makeshift sexy cat costumes in sight.
Check out the best costumes below. And remember, no matter how good your costume is this Halloween, it will never be as good as a dog dressed as Magic Mike.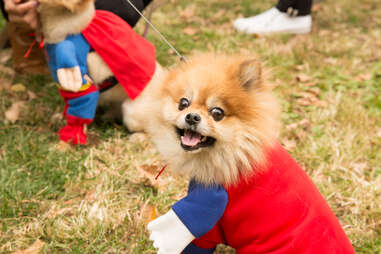 Disgusted by the paparazzi these days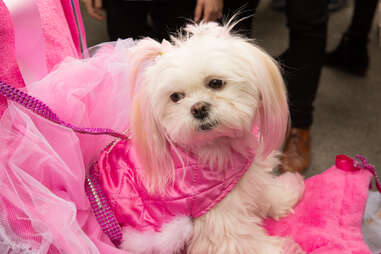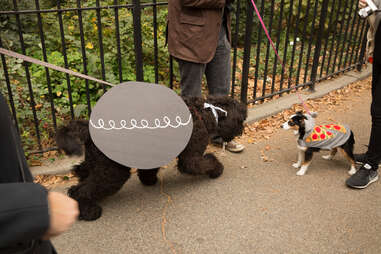 Romance blossoms over a shared love of carbs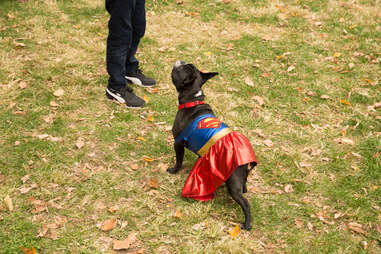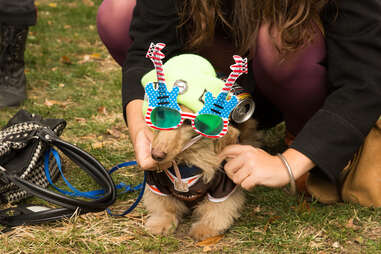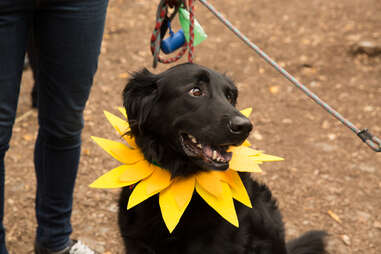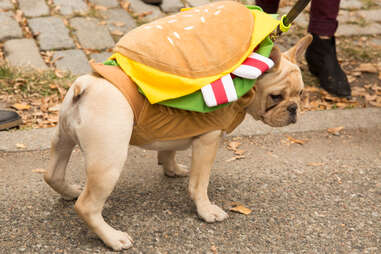 Forget Shake Shack, right?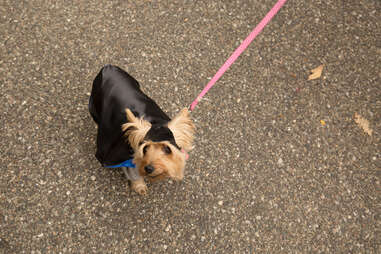 This is literally just a person
"I'm getting too old for this shit."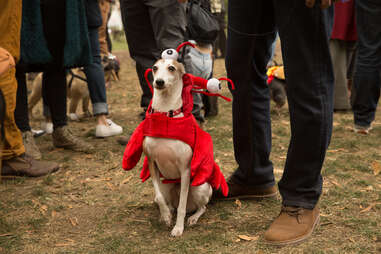 Enter like you own the room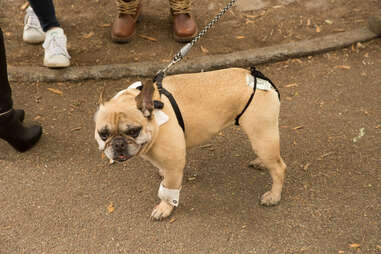 That's somebody's son, you guys
Wait, the Pope is still in New York??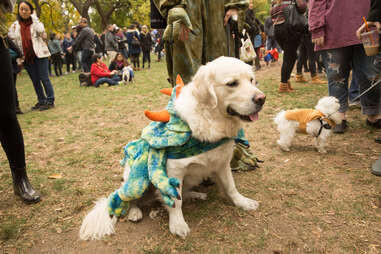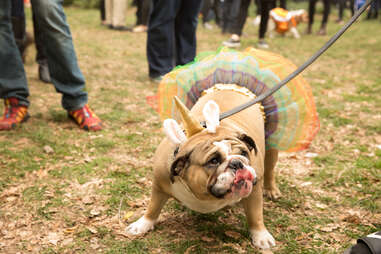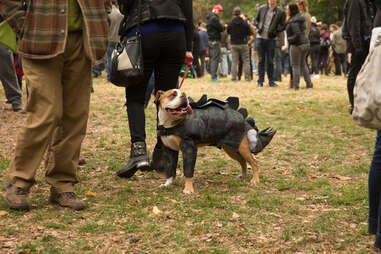 Clearly the hottest look off the fall/winter dog runway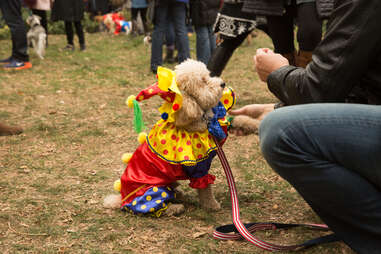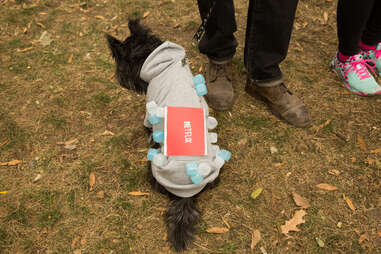 Dogs are people too, they get us