The Most Essential Contemporary New York Books Every New Yorker Should Read
Just because your beach trips and weekend getaways are about to end, doesn't mean you should give up on your summer drive to read a book a week. To help you, we called upon Dwyer Murphy, associate editor of Electric Literature, to tell us the most essential contemporary New York books that every New Yorker needs to read -- none of which were featured on your high school English syllabus. There's a nonfiction account of a Chinese grandmother who ran one of the country's most notorious human smuggling rings, the perfect rock memoir, and an emotional novel that'll give you that much-needed good cry.
Courtesy of Picador
If you want a look at the city's bohemian underbelly...
Lush Life
by Richard Price
Price is the master of New York City crime: the cop lingo, the housing projects, the grandstanding politicians, the way a simple night out can go sideways and irrevocably change the lives of everyone involved. In Lush Life, a bartender goes drinking with friends after a shift on the Lower East Side and turns up dead. Two kids from a nearby housing complex are charged with the murder. Every facet of the city is explored in Price's epic novel. For lovers of crime fiction (or Balzac for that matter) and devotees of Price's new HBO show, The Night Of, Lush Life is the book to check out this summer.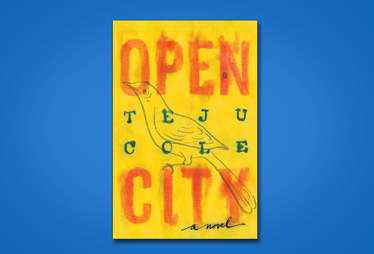 Courtesy of Random House
If you're the brooding type…
Open City
by Teju Cole
New York is a town that's meant to be walked, and that's exactly what the narrator of Teju Cole's Open City does. Julian, a half-Nigerian, half-German fellow at Columbia Presbyterian, hits the pavement and thinks over the ups and downs of his life, while also making time for a movie and a few insightful conversations along the way. This is a novel for itinerant New Yorkers, and those who know that immigrants are the city's beating heart.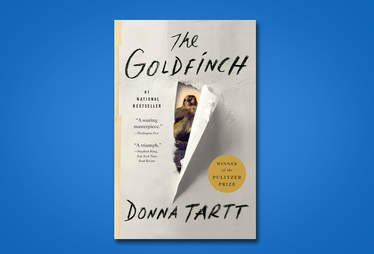 Courtesy of Little, Brown and Company
If you wish Dickens had been a New Yorker...
The Goldfinch
by Donna Tartt
Donna Tartt's contemporary classic has all the Dickensian hallmarks: a foundling, a benefactor, an odds-and-ends shop, and a mystery that launches our hero through every corner of the city, from the rarefied airs of Park Ave to the art world to the criminal underworld. This is the book to curl up with when the next big blizzard hits.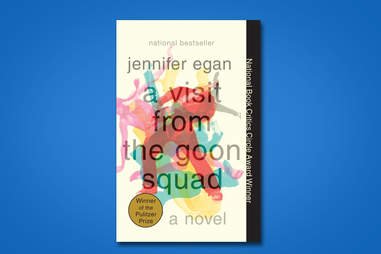 Courtesy of Knopf
If you want a soundtrack for the city…
A Visit from the Goon Squad
by Jennifer Egan
Time's a goon, and it puts a beating on New York's aging rockers, just like it does everyone else. That's the lesson at the heart of A Visit from the Goon Squad, in which Egan weaves together stories of the friends, employees, hangers-on, and spiritual cousins of an old band called the Flaming Dildos. This is a story about the city's music scene, but it's also about generational change and the way city dwellers are confronted by the passage of time.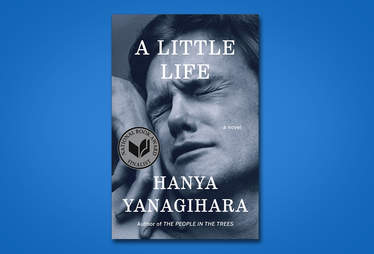 Courtesy of Anchor Books
If you ever thought this city might break you...
A Little Life
by Hanya Yanigahara
Friendships here are never as simple as they seem. In Yanigahara's A Little Life, four young men on the make move to New York and begin to carve out their careers. We tag along for the gallery parties, the restaurant-hopping, the late nights in Brooklyn. But these friends share a dark secret. Jude, the lawyer and mathematician, was sexually abused in his youth, a trauma that seeps into and colors his every relationship. This isn't a novel for the faint of heart, but if you have the courage, you won't be able to put it down.
Courtesy of Doubleday books
If you're looking for a Chinatown odyssey…
The Snakehead
by Patrick Radden Keefe
Has any city given the world more true crime stories? Sister Ping is one of the most unforgettable (real-life) New York figures you'll ever come across. From a noodle shop in Chinatown, this grandmother ran one of the country's most notorious human smuggling rings. In The Snakehead, Patrick Radden Keefe -- an investigative reporter at The New Yorker -- shines a light on Ping's shadowy world and tracks the FBI investigation that eventually dismantled her chilling operation. This is gritty, hard-hitting nonfiction at its very best.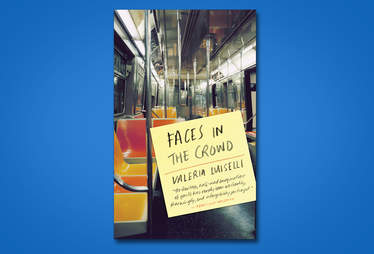 Courtesy of Coffee House Press
If you think New Yorkers speak their own language…
Faces in the Crowd
by Valeria Luiselli
Every New Yorker is a kind of translator. That's one of the keys that unlocks Valeria Luiselli's winding tale of literature, memory, and the spaces in between. A young woman in Mexico City thinks about the time she spent translating for an indie press in New York. A translator in New York meditates on the work of a great, mostly forgotten Mexican poet. This is the novel for the polyglot New Yorker who revels in all the lives and worlds that are joined together every morning on an uptown A train.
Courtesy of Dey Street Books
If you missed out on the '80s and '90s alt scene…
Girl in a Band
by Kim Gordon
This isn't your typical rock memoir, just like Sonic Youth wasn't your typical band. Kim Gordon's postmortem on a marriage is incisive and heartbreaking, but the real magic of Girl in a Band comes in the descriptions of the band's early days in New York, playing the old East Village clubs, writing Bad Moon Rising in a seedy apartment on Eldridge St. In one neat phrase, Gordon describes what has, and always will, draw young people to this city: "It was all unknown and possibility."
Courtesy of Overlook Press
If gentrification is gnawing at you…
The Edge Becomes the Center
by DW Gibson
New York City communities are constantly evolving. Fort Greene, Crown Heights, Grand Concourse, Jackson Heights -- we have our lists of neighborhoods under siege. This is the book for anyone who wants to learn the stories that real-estate developers and hedge fund managers wish you would ignore. Gibson's oral history -- which covers the squatters' rights movement, the LES riots of the '80s, and the development of places like Bed-Stuy -- will change the way you look at every building and every block in New York.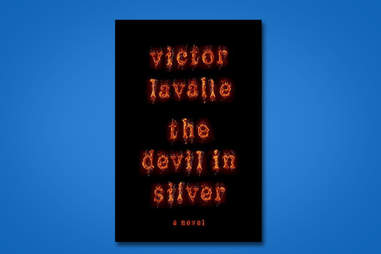 Courtesy of Spiegel & Grau
If you're ready for a good scare…
The Devil in Silver
by Victor LaValle
Pepper, a 300lb rabble-rouser, is locked up in a dilapidated Queens hospital, and sure enough, he starts getting late-night visits from a demon that the other inmates call "Devil." This is part horror, part noir, part One Flew Over the Cuckoo's Nest. If you've ever wandered by Bellevue and felt a shiver run down your spine, this is the book for you.
Sign up here for our daily NYC email and be the first to get all the food/drink/fun New York has to offer.
Dwyer Murphy is the associate editor of Electric Literature. His writing has been featured in Guernica, Literary Hub, Longform, and The Paris Review Daily. He tweets: @DwyerMurphy.