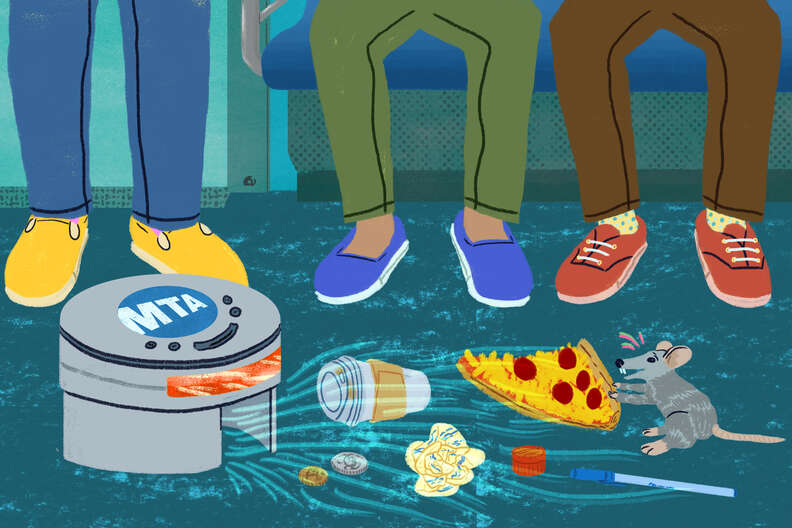 Daniel Fishel/Thrillist
Daniel Fishel/Thrillist
If you live anywhere in the five boroughs, you have probably spent as much time griping about the subway as you have riding it. Transit chatter is small-talk king because the M platform this morning was ridiculous. Plans are tentative, because weekend service changes. And formalities drop because the fucking 7 train. For New Yorkers, "How's your commute" is a more effective pickup line than "Can I buy you a drink?" or even the tried-and-true "I'm a Rockefeller."
Lines 1 through 7, A to Z (and sometimes G!) -- the subway is the lifeblood of New York -- however many rats call it home. In spite of the meetings you've missed, the minutes you've lost, and the day-drinking brunch troll who threw up on your shoes at Delancey/Essex, you need the subway. And you need it to get better.
We asked a smattering of New Yorkers -- urban planners, technicians, transportation writers, artists, camp counselors, council members, and educators -- to tell us about the simple things that would improve their subway commutes. Here's what they had to say.
Jake Diamond, day camp counselor
"I want a way to fold up seats or something so when I board with 30 rowdy screaming campers, I can corner them somewhere instead of spreading them out all over a train car to make room for everyone else. I can't believe I haven't lost a kid yet."
Emma G. Fitzsimmons, New York Times transit reporter
"My personal crusade is to end manspreading. It's one of the most annoying subway behaviors, along with wearing backpacks. Take off your backpack on a crowded train -- it's so easy! But the one fix we really need is new subway signals. I know it's not the most sexy topic, but it's the main solution if we want to save the system and make trains more reliable."
Adam Fisher-Cox, freelance writer and designer
"I'd like to see New York City Transit use the data from the subway countdown clocks to make their service status boards dynamic and responsive to what's happening on the tracks. It's inexcusable and all too frequent that the MTA website can say "good service" on a line where there's a 15-minute wait for the next train. Customer complaints often pile up on Twitter a half-hour in advance of any service notice from the MTA."
Rafael Espinal, NYC Council member
"The subway experience would improve enormously if a train arrived every two minutes at every station in the city and if every station was climate-controlled."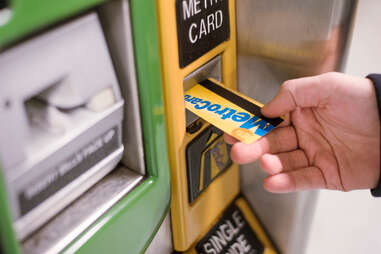 Luc Nadal, urban planner
"Machines that won't read your swipe are insanely frustrating. MetroCards aren't all that intuitive to use. We could have a tap in tap out system, as with [some other cities]. Then you could potentially use it for the ferry or the bus, or reload it online without having to wait in those lines, and you'd never get stuck just because you couldn't get your MetroCard swipe to take."
Pete Dombrosky, Thrillist managing editor
"I don't want people to talk. So, quiet cars. They could isolate a section on the platform where [the quiet car] would arrive and paint that part of the platform green so people would automatically know where to board."
Tabitha Decker, TransitCenter deputy executive director
"Where there's enough space, it'd be great to have small shops and vendors in subway stations. It'd be a dream to just get the vending machines Tokyo has that dispense good hot and cold drinks, which you can pay for using your farecard! The revenue could help us maintain the true fundamentals we currently lack, like working elevators."
Raphael Laude, urban planning intern
"We should offer incentives for businesses to rearrange their business hours. The biggest problem with our subway system is that we're at capacity and there's no way to navigate around that. If we could disperse the hours folks are going to and coming home from work, it might alleviate some of the stress on the system."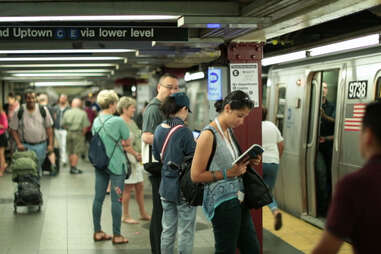 Mitchell Moss, NYU urban planning & policy professor
"There are two changes I would make. The maps of the subway system located on the wall panels next to the subway car doors are difficult to read. They are often blocked by the passenger sitting in front of the map itself. I suggest that subway system maps be posted at the end of each subway car, on the panel next to the single or double seat as well as on the advertising panels above the seats.
In addition, subway stations should have better signage denoting the name of the station that can be seen from the subway cars when the doors open at each station."
Ruth Starr, Cooper Hewitt Museum educator
"I just need better communication from the MTA. I can't find only find out that every train I want to take isn't running due to weekend service changes upon arrival at the station. It is the absolute most impractical way to gather information about your train line."
Sarah Kaufman, NYU assistant director for technology programming
"I would like my subway experience to be customized and social through a full interactive digital suite. When I enter the subway (or if I'm delayed), give my babysitter an ETA. During my ride, I'd like to access my Netflix queue for entertainment, while shopping online for groceries or ordering meal delivery timed with my arrival at home. While I'm en route, ping me if there's a delay and recommend a re-route, and tell my friend in a wheelchair if there's an elevator outage at his stop. On weekends, feature a digital map of what the system actually looks like due to construction.
Finally, make it social. Let me choose to be found by friends who might be on the same train, let me Gchat with friends reading the same book. And give me an emergency button in case I'm threatened, sick or injured. Overall, I'd like a smarter experience."
Corey Johnson, Speaker of the New York City Council
"If I had to pick one thing, I'd have to say I would make the entire system accessible to all. It's horrible how little accessibility there is for people in wheelchairs and with other physical disabilities."
Michael Schneider, NYC parent
"I have my 12-year-old son take the bus because it's safer. If I'm on a subway ride that has 7 stops there's a good chance that three or four [potentially dangerous] people will come on the train. If there was a way to have somebody -- the transit police or the NYC police -- be able to monitor who entered the subway and what they're doing in there, that would be awesome."
Sign up here for our daily NYC email and be the first to get all the food/drink/fun New York has to offer.