Like every acronymed attraction in New York City that you're expected to understand, use in conversation, and hashtag, -- NYFW, TFF, NYCWFF -- the New York Film Festival, or NYFF, can feel intimidating. But this annual celebration of all things cinematic is anything but exclusive. Returning to Lincoln Center for its 56th year, the festival is open to the public from September 28th through October 14th. Non-members of the Film Society will pay $25 for most screenings, and you can catch free events throughout.
This season's lineup includes a roster of brand new, and beloved old films, all portraying a breadth of experience and perspectives in various languages. And taking a date to a world premiere screening is so much more impressive than splurging for the reclining seats at AMC.
Choose from highly anticipated documentary debuts, classic revivals relatively unknown to millennials, and immersive VR events that will actually get you excited about the future of artsy filmmaking. The eight-part screening of Argentinian cult classic La Flor will appeal to binge-watchers, and the shorts series will slake more limited attention spans. Before the imminent cold weather tempts you to retire what's left of your MoviePass for an endless streaming Netflix session, check out these standout happenings at the NYFF.
Multiple Locations
Main Slate selections are essentially the festival's headliners: 30 films from around the world curated to inspire, intrigue, and fulfill curiosities. Private Life (October 1,3), Tamara Jenkins' first film in a decade, is a New York story: Kathryn Hahn and Paul Giamatti play an artsy, aging, East Village couple desperate for a child. Other highlights include Paul Dano's Wildlife (September 30, October 1), starring Jake Gyllenhaal and Carey Mulligan as the parents in a dysfunctional family, and the US premiere of Dominga Sotomayor's Too Late to Die Young (September 29, 30, October 14), a teenage girl's coming-of-age story in 1990s Chile.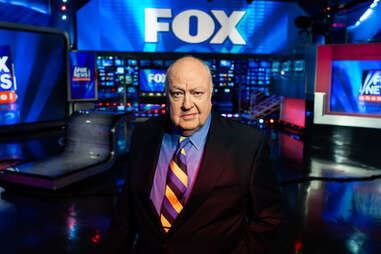 Multiple locations
The documentaries in this series are some of the festival's buzziest debuts. The premiere of Alexis Bloom's Fox News tell-all Divide and Conquer: The Story of Roger Ailes will be followed by a talk with the director (October 3-4). The world premiere of Mark Bozek's The Times of Bill Cunningham will be followed by talks on the legendary New York photographer's life, and his portrayal in the film (October 11, 14).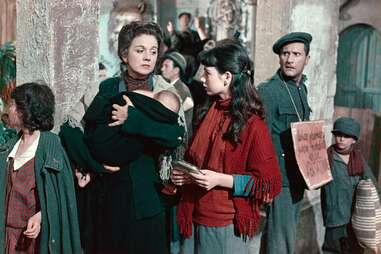 Multiple locations
For film buffs with a penchant for black-and-white treasures, or those of us who just want to watch something so obscure we'll sound smart and cultured referencing it in conversation for years to come, NYFF's Revivals series brings back historic films from all over the globe. Enamorada (1946), one of the most famous Mexican films of all time, portrays a love story during the Mexican Revolution. The musical comedy Neapolitan Carousel (1954) is one of Italy's first color films. And odds are the next person you're trying to impress at a party has never heard of either.
Alice Tully Hall, September 29
Morgan Neville's film about filmmaking tracks the trajectory of Orson Welles' The Other Side of The Wind, which was unfinished at the time of the Citizen Kane director's death in 1985. The documentary delves into 1970s-era Hollywood, when Welles began work on the project, and illustrates how his final film came to life decades after the filmmaker passed away.
Alice Tully Hall, September 29
After you find out how it got got made at They'll Love Me When I'm Dead, see the actual subject matter at this long-awaited screening of Orson Welles' final film. The screening will be followed by a conversation with the team who completed the project after Welles' death.
Walter Reade Theater, October 1
If you struggle to make it through New York Magazine and/or The New Yorker each week, but are seriously obsessively in love with New York and its culture (just maybe a little time crunched for reading), head to this program of shorts dedicated to short, attention-worthy films about all the things we love (and hate) about this city. The lineup includes Eleanore Pienta's Ada, Ashley Connor and Joe Stankus' The Chore, Barbara Cigarroa's God Never Dies and more. $17.
Walter Reade Theater, October 3
Every year, NYFF Director Kent Jones taps a special filmmaker to engage in an in-depth conversation about inspiration and creativity. This year, the French filmmaker and longtime NYFF contributor Claire Denis will talk about her new intergalactic science fiction film, High Life, starring Robert Pattinson and Juliette Binoche.
Walter Reade Theater, October 6
This hour-long free talk will feature a sit-down with the Oscar-winning director of Y tu mamá también, Children of Men, and Gravity. Along with commentary on his previous work, Cuarón will also discuss his newest film, ROMA, which will screen throughout the festival.
Lincoln Center Amphitheater, October 7
Watching (and re-watching) DVD commentary may be a thing of the past, but NYFF is bringing back opportunities to get into a director's brain with this free chat. Alice Rohrwacher, the Film Society of Lincoln Center's 2016 Artist in Residence who directed the Cannes-awarded drama Happy as Lazzaro, will discuss her script-to-screen process.
Walter Reade Theater, October 9
This special screening Rex Ingram's 1921 silent film will be accompanied by a new, live score composed and performed by musicians Matthew Nolan, Seán Mac Erlaine, Adrian Crowley, Kevin Murphy, and Barry Adamson -- a concert and a movie for just $25!
Elinor Bunin Munroe Film Center Amphitheater and the Rose Studio
Back for its seventh year, this virtual reality immersive cinema experience combines visuals with storytelling to unique and compelling effect. Free screenings include Columbia University School of the Arts' Digital Storytelling Lab's immersive version of Frankenstein (October 13) and Eline Jongsma and Kel O'Neill's What Goes Up/Must Come Down (October 14) -- a documentary exploring the real life implications of what we dream.
Sign up here for our daily NYC email and be the first to get all the food/drink/fun New York has to offer.