Welcome to autumn in New York City, that fleeting few days between the scorching summer temperatures and inevitable polar-vortex-cyclone-nado. Your brief window to enjoy beautiful fall foliage, cool, crisp air, and unchecked pumpkin consumption seems to narrow with each passing year.
With mere weeks to celebrate Oktoberfest among the best, amass a jack-o'-lantern army, pick enough apples to have in pies, tarts, and ciders clear through the winter, and plan a topical but unique Halloween costume, how can you fit in all the fall fun you 'gotta do for the 'Gram, and the autumnal activities you want to do for the... OK still for the 'Gram? Well we've done the legwork for you. Here are all of the best fourth season food, wine, film, and music festivals, street fairs, museum exhibits, dance parties, and holiday happenings you must hit in NYC right now.
Recommended Video
France's Fête des Lumières Is a Light Festival Unlike Anything You've Ever Seen
Now - 10/12
Citywide
Step away from complaining about our elected officials on social media for long enough to exercise your right to affect change. The New York State general election on November 6 will determine whether Democrats or Republicans control the legislative branch, and the voter registration deadline is October 12. It is your right and duty to vote. Use it or lose it. 
Cost: Free
9/22 - 9/30
Greenwich Village
This pop-up by the New York Civil Liberties Union explores how the unproven '80s era academic theory -- that physical manifestations of blight somehow lead to crime -- disproportionately burdens communities of color. Exhibits underscore the uselessness of Broken Windows policing, and highlight the vulnerable parties who have been most affected.
Cost: Free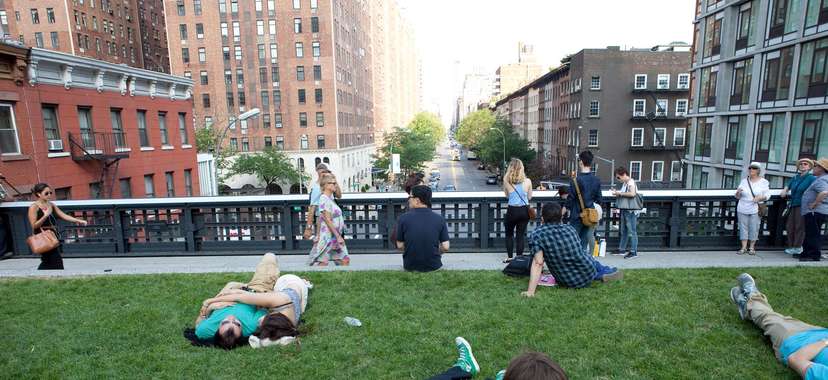 9/27 - 10/30
Chelsea and Hell's Kitchen
Nobody's rushing to Manhattan to admire the half-star visible beyond Times Square's advert disco party, but if you're already in town you may as well give metropolitan stargazing a shot. Every Tuesday, between 8 and 10pm, our friends at the High Line will hook you up with the high-powered telescopes required to gaze into the skies.
Cost: Free
9/27 - 9/30
Citywide
True to its name, this moveable musical festival brings chamber music to each of the five boroughs. This season's early autumn program will present performances by folksy duet Fire and Grace in Manhattan, the Bronx, and Staten Island.
Cost: $15-$25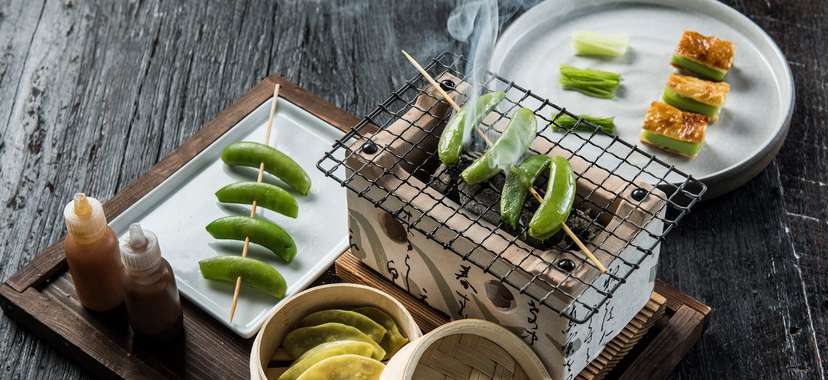 10/1
Gowanus
Dirt Candy's Amanda Cohen will be joined by female industry colleagues for a beer, wine hard cider, and snack reception, followed by a panel discussion on the #MeToo movement and the restaurant business.
Cost: $40
10/12
Citywide
Even if you've been chilling in procrastination nation, there is still time for you to register to vote in the November 6 elections. That time is NOW. Today is your final chance to get registered and get heard. Find your local board of elections location here, swing by the DMV, or see this list of New York State agency offices for registration site info.
Cost: Free
October 12-28
Citywide
Expand your curry repertoire by sampling varieties that aren't just Indian, but also Caribbean, Thai, Japanese, Korean, Malaysian, and Vietnamese, during International Curry Week. Indian beer Bira 91 will launch the promotion over the next two weeks. Miss Lily's, Baar Baar, and Kiin Thai are participating, along with other New York eateries. Some will offer prix fixe menus pairing curry with Bira 91, while others will take a choose-your-own-adventure tack.
Cost: Standard menu prices
10/14
Lower East Side
Follow the smell of vinegar to Orchard Street, where an array of vendors will line three full blocks, hawking all manner of pickled fare. Sure, there will be face-painters, balloon artists, and a live DJ. But we all know you're just here for those briny 'cukes.
Cost: Free to attend, pickles will cost you
10/14
Chelsea
Coffee is nature's cheaper, commercially available cocaine, but less addictive. And less harmful in basically every possible way. Enjoy the rush of a mild buzz without destroying your nasal tissue or your personal life at this coffee festival, where dozens of baristas will serve sundry samples. Once you're good and wired, partake in latte art workshops, cupping classes, and catch a fast-paced barista competition.
Cost: Tickets start at $19
10/19
South Slope
The city can be a spooky place year-round. Pump up the fear factor in time for Halloween with an after-dark, candle-lit walk through historic Green-Wood Cemetery. Try not to lose your cool when the musicians, storytellers, and performance artists lurking along your winding route jump out from behind trees and mausoleums. Bring a friend to cling to, and maybe a change of underwear.
Cost: Tickets start at $80
10/20
Chelsea
The Chelsea galleries are NYC's premier destination for free plastic cups of Barefoot white. Spend all they wine money you saved pretending to appreciate art nearby at the NYC Autumn Wine Festival in the Altman Building, where you'll sip the good stuff, for once. The hundreds of wines here are curated by experts, rather than schlepped by interns. Stay sober with passed hors d'oeuvres, and artisanal snacks between tastings.
Cost: Individual tickets start at $55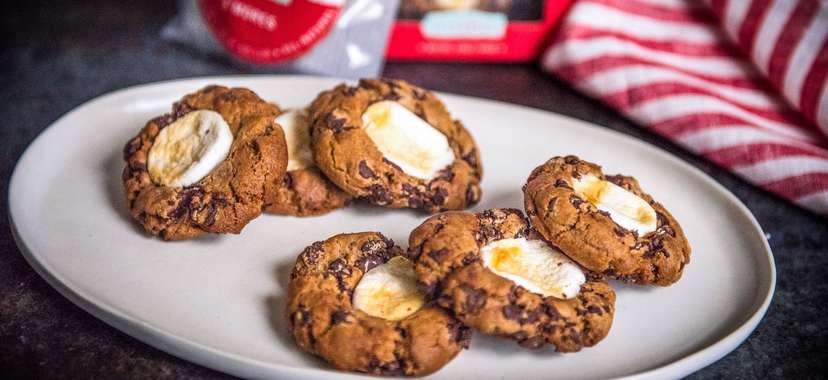 10/21
Upper West Side
Satisfy your sweet tooth at this sugar-coated food fest under the guise of supporting local business. We're not talking Snickers bars and bowls of Ben & Jerry's -- we're talking local purveyors, dishing out small-batch delicacies like handmade macaroons, and Transylvanian twisted cake. Go ahead and eat some glucose in the name of independent contractors.
Cost: Admission is free, treats will cost you
10/24
Times Square
Feed your belly and your eyes at this food film festival. Inhale a brunch-inspired masterpiece, then indulge in classic brunch fare, work up an appetite over meaty barbecue movies before digging into the real deal, or shell out extra dough for an off-site screening of the late, great Anthony Bourdain's Lower East Side Parts Unknown episode, replete with food and drink fit for the man himself.
Cost: Tickets start at $45
10/25 - 10/27
Midtown
Pics or it didn't happen, am I right? Well this expo is definitely happening, and over 200 exhibitors, photographers, and instructors will be there to prove it. The largest photography event in North America will include seminars, photo walks, and master classes in the triple digits, in addition to tons of fancy new gear and photo technology for you to get your fingerprints all over.
Cost: Expo access passes start at $30
10/27
Park Slope
Adult Halloween is all about dressing up like a sexy dog treat and downing candy-colored novelty cocktails 'til everybody looks like a sexy dog treat. But kiddo Halloween is sweet, innocent, and pretty adorable. Kick off our weirdly sanctioned nationwide costume party at the annual Halloween Haunted Walk and Fair in Prospect Park and Fair and delight in the little Elsas, Ninja Turtles, and unidentifiable YouTube characters.
Cost: Free
10/27
Hell's Kitchen
If you started planning your Halloween costume in September you're already late to the party. Fortunately, this spooky soiree will be dark and boozy enough that no one will even remember your half-baked meme theme come morning. Event promoters promise to deliver an "opulent world of incomparable hedonistic revelry at its finest," at mega-club Stage 48, though we find it hard to believe anything near Disneyfied Times Square will be particularly hedonistic. Still, it's a party. It's Halloween. Go nuts.
Cost: Tickets start at $25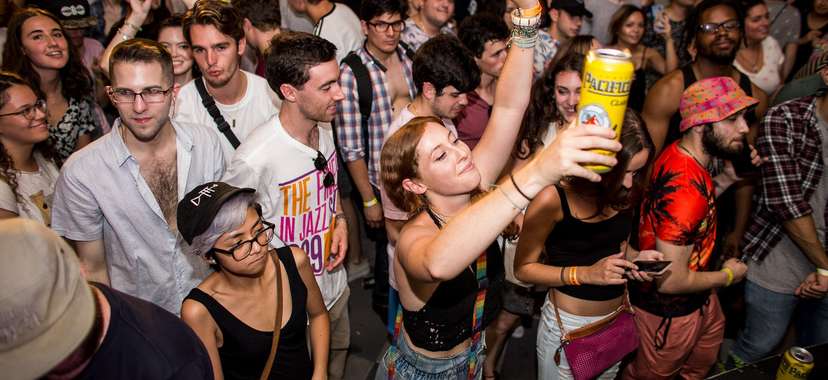 10/31
Bushwick/Ridgewood
Don't they grow up so fast? It seems like Elsewhere was opening the doors to its sprawling dance hall just yesterday -- but this October, the beloved venue turns 1. Come celebrate a year of raging parties, live music, and rooftop bashes with performances by indie-pop band Beach Fossils and west coast group Wavves on two stages. Oh, and it's Halloween-themed, so maybe wear a costume or something.
Cost: Tickets are $25
11/1 - 11/2
Financial District
NYC has been making museums cool since, like, ever: We've got a sex museum, that one housed in the freight elevator, and the trash one. And if you think they can't get any better, you're wrong. At MuseumNext NYC, you'll congregate with the masterminds behind the Auckland Museum and the Dubai Future Foundation to ideate the future of New York museums. Tickets aren't cheap -- but if you don't mind cutting out food for a week or two, it should be well worth it.
Cost: Tickets start at $300
Vote!
11/6
Citywide
You've registered to vote, and you've done your homework -- now turn it in and get that sticker at the polls from 6am-9pm.
Cost: Like 10 minutes
11/10 - 11/11
Downtown Brooklyn
It's not abnormal to spend the time in between each meal eagerly awaiting your next one, but there are folks out there who love food even more than you do. And you can find a whole bunch of them under one roof at Spoon University's Brainfood, where lauded culinary celebs like TV host/chef Andrew Zimmern, Cherry Bombe co-founder Kerry Diamond, and vegan food queen Chloe Coscarelli will congregate. Between lectures and master classes packed with food for thought, you can wander a common area filled with actual food. Expect a tummy-busting volume of free samples.
Cost: Tickets start at $50
11/14
Midtown West
Come celebrate the Hindu festival of lights at Hudson Terrace, where you can expect live music, fireworks, traditional dancing, and plates piled high with Indian street food from the acclaimed Desi Galli.
Cost: Early bird general admission is $85
11/11
Lower East Side
Gatsby themed parties are regarded as the most fabulous, outlandish, roaring fêtes the east coast has ever seen. Even though the book's eponymous protagonist is murdered at the end. (Spoiler alert? Even though it was published 93 years ago? And there were like three terrible film versions?) Forget about that grizzly business, don your finest historically inaccurate fringe, and get zozzled '20s-style at Capitale's annual Fitzgerald-inspired bash that's, frankly, a little more Baz Luhrmann in nature if you catch our drift.  
Cost: Tickets start at $110
11/21
Greenpoint
You Had to Be There is a travelling phone-free dance party popping up at Schimanski's sprawling spot in Brooklyn. That means no texting, no social media, and no cheatsies; you'll have to place your phone in a pouch upon entering. It may be hard to admit you can't drop the device of your own accord, but sometimes it truly takes a village.
Cost: Free, but register for guaranteed entry
11/22
From 77th Street and Central Park West to Herald Square
Cooking's for the birds. Instead of toiling over mashed potatoes and gravy all day, get up early, pile on those layers, and prepare to fight for a spot at NYC's most famous, corporate retail chain-sponsored parade. This is your chance to wave at big-toothed celebrities you may have heard of, see all your favorite cartoon characters inflated to a terrifying scale, and hear the disembodied voice of Al Roker. Maybe you can go to somebody else's house for dinner.
Cost: Free
11/28
Various locations
Mom used to make juicy turkey and homemade cranberry sauce… but that was her dream, not yours. Turns out there are tons of restaurants open for business on Thanksgiving (make reservations so as not to disappoint your entire family). Book early to get stuffed and still catch the game.
Cost: Free if the 'rents come into town
Embrace Christmas in the city that never... ceases to embrace Christmas
All of December
Wherever
We know: Christmas comes earlier every year. Your Duane Reade had the candy canes out on the autumn equinox, an Elf on the Shelf stole your girlfriend by Halloween, and Apple changed your ringtone to "All I Want for Christmas Is You" at Thanksgiving. Well, if you can't beat 'em, join 'em, but in a way cooler way than whatever BS they're up to. Get into the spirit with our SantaCon-free holiday season activity picks. God Bless us, Everyone!
Cost: All the Tonka trucks money can buy
Sign up here for our daily NYC email and be the first to get all the food/drink/fun New York has to offer.