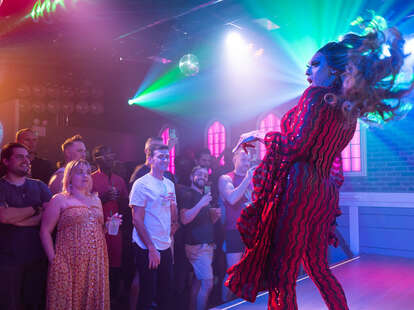 Brenda Dharling at The Spot in New York City

| Photo courtesy of The Spot
Brenda Dharling at The Spot in New York City

| Photo courtesy of The Spot
For founder and fourth-generation New Yorker, Scott Adam, the birth of See The Queens is about "giving marginalized artists the opportunity to be discovered by new audiences, while also helping users easily access the joy that comes from attending live drag performances."
The project's inspiration can be traced back to the peak of pandemic isolation—one of the darkest times in Adam's life. "When the world started to reopen, local drag shows were among the first available forms of live entertainment. With each lip sync, shablam, and hair flip, I found my joy returning," says Adam.
Adam realized there was an opportunity to create a LGBTQIA+ community platform that featured all local drag queens, kings, events, and shows in one easily navigable place. Fast forward a year and a half, and with help from team members like director of creative development Boudoir LeFleur, See The Queens is slated to officially launch on June 13, 2023.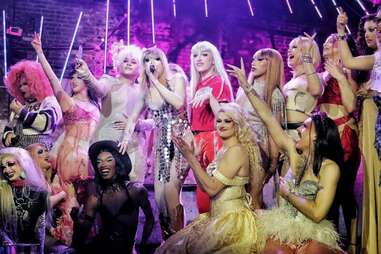 See The Queens offers folks in New York City, Fire Island, and Long Island an ultimate guide to the local drag scene. By setting preferences like date, time, and neighborhood, users are able to peruse more than 300 drag shows and events every month. Profiles and event details are also personally managed by the talent and promoters themselves, which opens the door for emerging artists and lesser-known venues.
"[New York City], and every city, has incredible local queens, kings, and things," Adam expresses. "See The Queens truly allows audiences to experience the most exciting and vibrant entertainment like never before."
See The Queens is currently in its final beta stages and will officially launch on June 13, 2023.