Cole Saladino/Thrillist
Cole Saladino/Thrillist
When a city's so big that one of its boroughs alone would be the fourth-biggest city in the country, there's gonna be something for everyone, especially if that something is super-weird stuff. Supervillain-fighting gear? Check. A Harry Potter vodka shot, ignited with a "magic wand" by a bartender in a Gryffindor scarf? Check. Impromptu record-setting pizza parties or L train flashmob meals (flashmeals?)? Check and check. But what if you want some culture with your weird? Big ol' check -- we've got a dozen museums here with themes so weird, or weirdly specific, that even the most niche interests will be sated.
No physical location
It sounds as generic as they come: a museum of food, the most basic of human necessities. But in one of those clarity issues your 10th grade english teacher warned you about, the "New York" part of the title here actually refers to the food, not the museum's location. (The event-throwing, film-screening, exhibition-sponsoring organization technically doesn't even have a location.) Make no mistake: NYFM is full-on niche; its purview is NYC food and only NYC food. Subjects range from a history of the hot dog cart, to a review of the 19th-century breweries of Brooklyn, to pickles. We're still hoping for a retrospective on the bodega breakfast sandwich, though.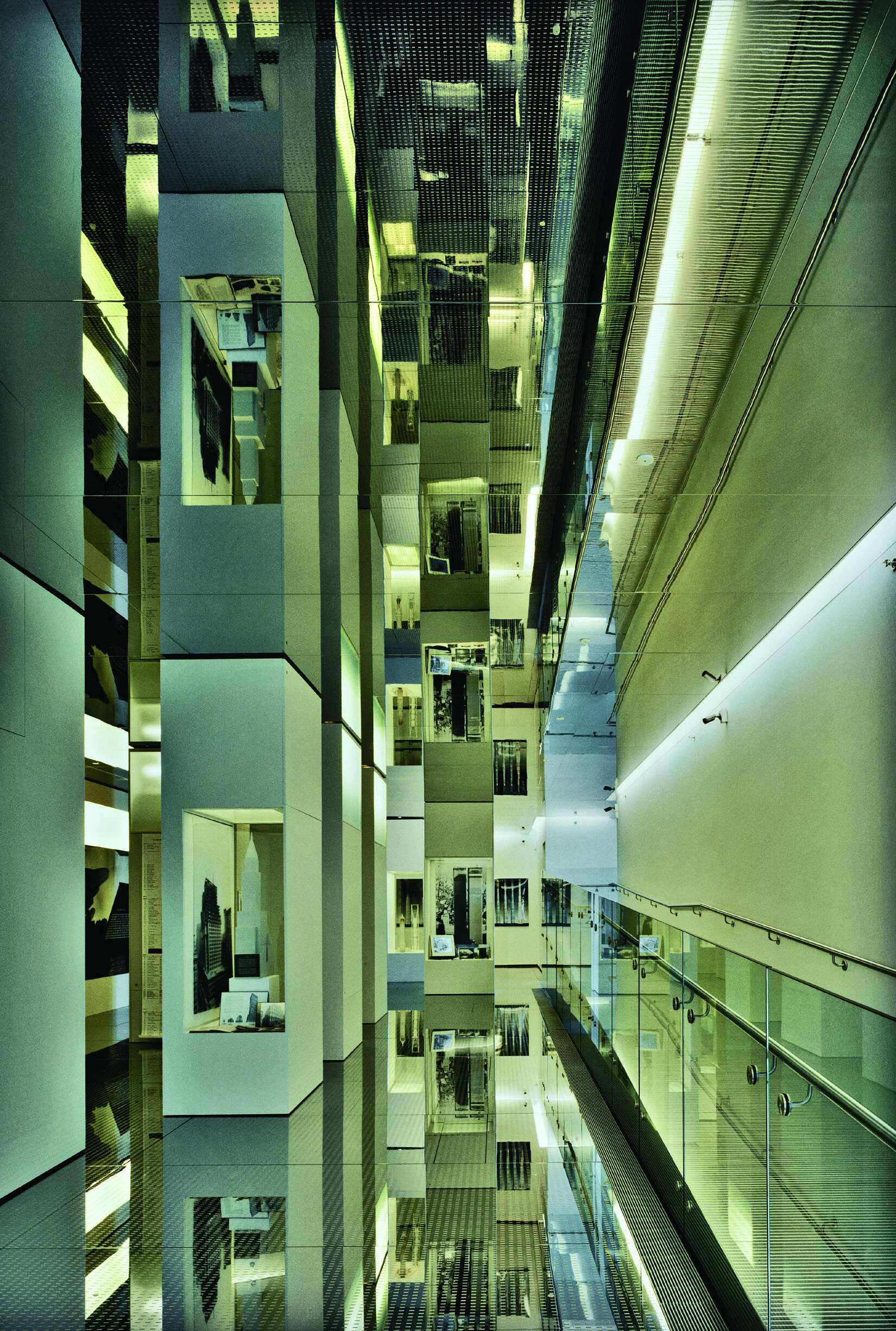 Battery Park
Some might say New York doesn't need a skyscraper museum, because it IS a skyscraper museum. Please punch those people. The staff at this museum loves all kinds of skyscrapers, even those far, far away from our so-called vertical metropolis, like Dubai's Burj Khalifa or Taipei 101. These are the structures the museum profiles, pits against each other in a "World's Tallest Buildings" competition, and replicates on a 1:500 3D scale (along with a model of Lower Manhattan on a 1:300 scale). But the building worship here is more than, er, steel deep. No modern architect worth his or her salt cares more about form than function, and to that end, there's just as much discussion of what goes on inside these gargantuan buildings: newspaper publishing, finance, or some serious high-end living. Or you, walking around the skyscraper museum. Well, maybe not the last one.
Flatiron
A popular '90s PBS show did not open with the phrase "math rules," but we don't think Bill Nye would be too salty about the misquote; along with the cast of MythBusters, the Science Guy is one of MoMath's highest-profile fans. To understand why is as easy as annoying your parents with one of his baking soda and vinegar volcanoes -- or spinning furiously in a cylindrical chair to create a hyperbola ("Hyper Hyperboloid" exhibit, ground floor). In fact, there are 37 such exhibits here (we counted them, with numbers!), all of which are interactive, and many of which involve cool equipment like those spinning chairs, WWII-era encryption machines, or even lasers. And if the trend-spotting mood strikes, you can head over to "pattern pants" and try on polypaint-printed trousers -- by our advanced hipster population-sampling binomial distribution model, we're 95% confident they're the next big thing.
Midtown East
Long before 21st-century kids were regularly Candy Crushed into little iPad-gaming robots by parents who just want to finish posting this selfie, Peyton, they learned about technology in ways that actually inspired them to, you know, create things with it. And while that may have changed, one museum responsible for the former wonder-imparting hasn't gone anywhere (OK, largely because its sponsoring corporation has started manufacturing the same tablets and phones used to sedate said children, but still). At Sony Wonder, the air is always electric with the excitement of the tech boom of the early '90s -- the lab opened in '91 -- and exhibits like "How Devices Work" give visitors a meaningful look behind the screens. And that tech is deployed to simulate things like film production or virtual heart surgery -- a bit more consequential than three candies in a row.
Chinatown
Some things just belong in a modern natural history museum. Censored Saudi Arabian pool toys, for instance. Or New Delhi mosquitoes killed mid-bite. Or the dress shoe that Iraqi journalist Muntadhar al-Zaidi threw at George W. Bush in 2008. Invested with cultural importance but a little too obscure for, say, the Smithsonian, these objects probably would have been without a home before 2011. But they've found one in this gallery, a shelved elevator off of Cortlandt Alley that somehow fits in all that and a bag of chips.
East Village
If Gangster Paradise were a real place and not just the title of a rap song/a reference to the culture that inspired that rap song, this might be what it'd look like. Right up the stairs from a former speakeasy (which you can tour as part of museum admission), this two-room suite is probably the world's most organized introduction to American organized crime. There aren't a whole lot of other museums that house newspapers and photographs from Prohibition, bullets from major gang massacres, and John Dillinger's death mask. And there definitely aren't any others that use those exhibitions as the backdrop for a screening of Goodfellas, which it did for the movie's 20th anniversary.
Long Island City
Based on the amount of museums devoted to cars and subways, you'd think no one ever had to get up and down. But they do, and one contractor in Queens has spent the better part of his life giving elevators the same amount of love. Patrick Carrajat is the very definition of an elevator expert: as the man who lawyers call when litigating vertical-transportation cases, he's an elevator expert witness. And when not in court, he's educating the public about how elevators work and what they look like, using plaques, push stations (the dashboards with the floor buttons), and enunciators taken from the very source, as far back as 1881.
Coney Island
Remember when Coney Island was a deliciously seedy resort town for tourists from all over the world? Unless you were born before 1960, probably not. The beach town fell from cultural celebrity for about 40 years between the '60s and early aughts before the reopening of Luna Park -- and while you can still ride the Cyclone and dress up like a mermaid, other historic traditions are mostly gone. Not entirely, though: thanks to this Surf Ave gallery, you can still check out vintage funhouse mirrors, retro Thermoses, and a 3D printed scale model of beautiful Luna Park. The original one, that is.
Gowanus
You don't have to be a necrophiliac or one of Harry Potter's Defense Against the Dark Arts professors to appreciate this Brooklyn nonprofit's objets d'art. Exhibitions change, but the one thing that's certain about the items in this Gowanus death-tination is that they'll be exactly what the name promises: morbid. A Victorian human-hair scrapbook, a two-faced kitten, and an exploded skeleton all number among the current "Collectors Cabinet" items alone. Prefer a cabinet of curiosity? Book an appointment at the library, which catalogs them along with books of anatomical art and the history of medicine.
Financial District
Fatalists will say that the city's only recently been taken over by the i-banks, but the truth is that finance has always been a part of NYC's cultural identity. This 7,000sqft historic bank on the middle of Wall St trades in, er, trading, with stations devoted to all things mercenary, from credit cards to mortgage rates, plus NYC-specific topics like Alexander Hamilton. (You can hang out in a room designed after his Bank of New York office.) Of course, there'd be a pretty big elephant in the room if the place didn't address a certain crisis that happened right down the street, so there's a whole station reviewing exactly what went wrong in '08. And then another station playing interviews with entrepreneurs like the Brooklyn Brewery founder -- you know, to win back your confidence.
Red Hook
Before New York had those giant storage boxes you see along the highway, cargo was shipped around by barge. And before the Intrepid was the cool boat in town, there was the Lehigh Valley No. 79. Today, it's the only barge left that's still intact and hasn't been bought by a boat club. And because most people don't belong to boat clubs, it's worth a look here to learn how the hell things like railroad cars built outside of New York got in here so you, in turn, could ride them back out again. And so that on days you can't hop on a train, you can take a beautiful ride around the Red Hook Channel, because in addition to being both intact and open to the public, the old tugboat is still chugging away.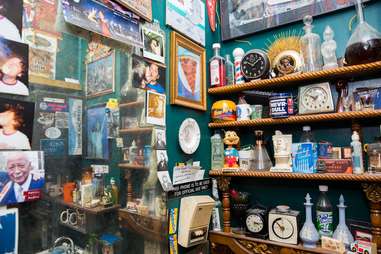 Williamsburg
New York loves to talk about itself, and with good reason. We have, after all, given the world a pretty special culture. And while there are plenty of museums (The New York Historical Society and the Museum of the City of New York, among others) that showcase Tiffany lamps and Hudson River School paintings -- i.e., the higher-end examples -- not many explore our city's populist side. Enter the City Reliquary, which is exactly what it sounds like: a sanctuary for the everyday items that have made New York New York, from Statue of Liberty postcards to a subway passenger grip to a chain from City Hall. And, regardless of this city's 99 problems, that's something that anyone can love.
Sign up here for our daily NYC email and be the first to get all the food/drink/fun New York has to offer.