Nothing strikes fear in one's heart quite like being in the front row of a comedy show, making it one of the most equally exciting and terrifying things to do in the city. But there's nothing worse than a bad stand-up act, and with so many different comedy clubs in the city, it's important to know where to go. These are the seven best spots in New York, and the show you should see at each. But do keep in mind, front-row seats mean you are still completely fair game for these comics -- start thickening that skin now.
Greenwich Village
Wednesdays & Thursdays at 11:30pm
This is at the top of the heap for a reason: it's the best. The famous basement club has provided a stage for everyone from Louis C.K. and Jerry Seinfeld to Chris Rock and Jon Stewart. And even if heavyweights don't drop by for an impromptu set (and they often do) there's seldom -- if ever -- a bad act. Book ahead as shows often sell out fast.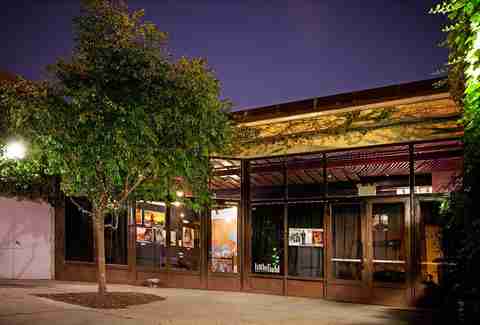 Gowanus
Mondays at 8pm
Local comedian (and former writer for The Daily Show and King of the Hill) Wyatt Cenac takes the hosting reins at this show every week. Expect a truly entertaining mish-mash of local and not-so-local comedians, and maybe even a pop-in from a special musical guest.
Lower East Side
Tuesdays at 9pm
This show's charm lies in how it doesn't take itself too seriously -- not just because it's a comedy show, but because the hosts and featured comedians rag on each other and even get the crowd involved. Speaking of hosts, if you recognize Seth Herzog (aka "The Zog") it's because he opened up for Jimmy Fallon on Late Night (and still appears on The Tonight Show on occasion) and loves to remind people of that.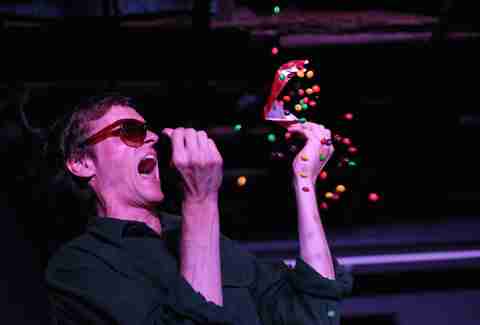 Williamsburg
Wednesdays at 7pm
A friend once described this show as "the funniest people you haven't heard of yet," and that's really the best way to sum it up. Hosted by comic Josh Gondelman (the dude who somehow turned his parody Seinfeld Twitter account into a book), "The Sensible Show" has some of the most original acts in the game, including writers from Conan and The Daily Show -- aka the ones that will leave you thinking you just saw the next [insert your favorite comedian here].
Gramercy
Wednesdays at 10pm
Calling all 30 Rock fans! Oddball Judah Friedlander is one of the regulars of this weekly lineup, but you can always count on solid comedians taking the mic. And even if they do somehow disappoint (which is highly unlikely), you only paid $5 anyway.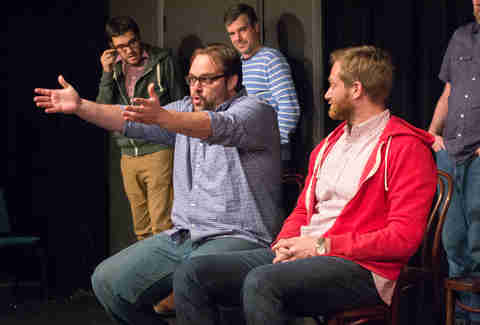 Chelsea
Saturdays at 7:30pm
The best part about this show is that if you want to be part of it (which you will), you actually (sort of) can! Aside from showcasing comics, UCB is also the crown jewel for teaching people how to be funny on their feet and offers an array of improv classes to do just that. "The Curfew" brings its longest-running vets, meaning there are far fewer awkward pauses in this completely improvisational show.
Times Square
Mondays and Wednesdays at 9:30
Don't let the touristy location throw you -- this is a must-visit for any stand-up fan and has been a fixture in NYC for more than 20 years. You never know what to expect at a comedy show, but this one takes that to new levels with a slew of comedians, musicians, and special guests -- all of which interact heavily with the crowd. It's like a "comedy party," if that were actually a thing.
Sign up here for our daily NYC email and be the first to get all the food/drink/fun New York has to offer.
Liz Newman is a freelance writer for Thrillist, and wishes Louis C.K. would just go ahead and tell her when he plans to stop by the Comedy Cellar so she can make sure to be there. Follow her on Twitter and Instagram at @lizn813.