The holiday season is upon us once more, raising the perennial question: is there literally anyone in the world harder to please than New Yorkers? Anyone? So in the interest of supporting local business, splurging on ourselves along with everyone else we love, and fielding any whine with NYC aged cheese, we rounded up twelve picks that were made to please, only in New York.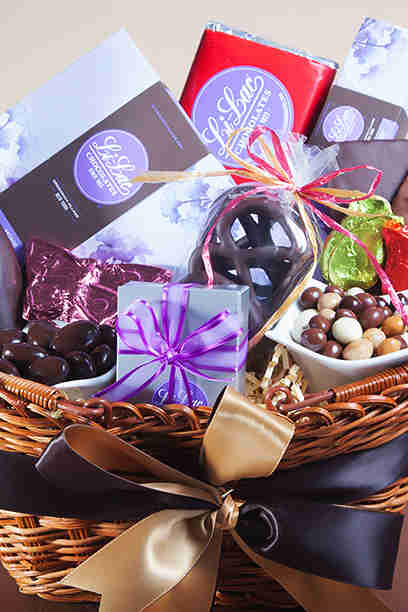 $145.00
The holidays can be kind of fraught for gift givers, especially those gifters meeting girlfriends' parents for the first time, or sending apology presents to those same parents for knocking over a family heirloom in a nervous fit. Happily, "Manhattan's Oldest Chocolate House," Li-lac Chocolates has this gift basket on deck to smooth things over.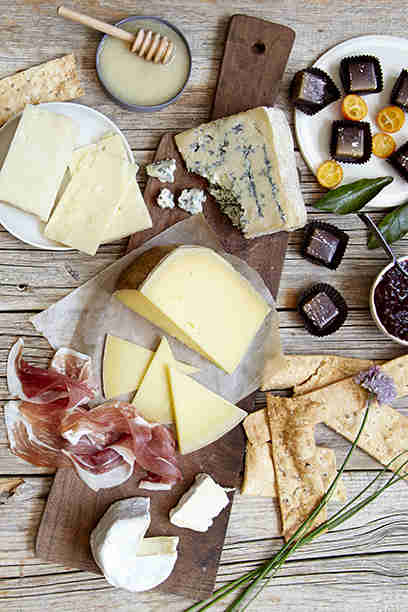 $150
With the sweet tooth crowd covered, check this cheese crate from Greenwich Village institution, Murray's. They age their cheeses right in NYC (thereby outranking the subway by a mile for "best literal underground activities in the city"). Plus this gift isn't just delicious cheese -- it comes with prosciutto, jam, and yes, even caramels. 
$75 (and up, depending on size)
Instead of putting something on their plates, just give the damn plates. Artisans of New York pulls in glass artists from the city and all over the region, so if this particular style isn't the one, there are many other patterns to pick from that will please even the pickiest eater and aesthete.
$16 per four-pack
This Brooklyn brewery puts out many a delicious beer, but you'll forgive us from passing up a seasonal stout in favor of an IPA with the most timely packaging ever. We recommend decorating the tree with cold cans on Christmas and drinking them throughout the holiday. Easiest tree cleanup ever.
$33 per bottle
Up in Goshen, Orange County Distillery is growing your cocktails in state soil, so if a nice whiskey isn't your cup of... whiskey, you can purchase a bottle of craft gin or vodka. Nothing like an authentic Manhattan made in NY.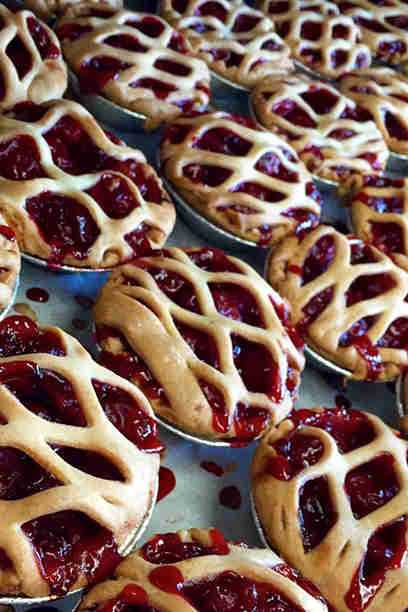 $15 for a 10" pie
Blast every fruit cake out of the water with a pie from Meredith's Bread. They scour more than 42 state-wide farmers' markets for their ingredients, for a Strawberry Rhubarb that knocks out the predictable parade of pumpkin and apple (though they've got your back there too).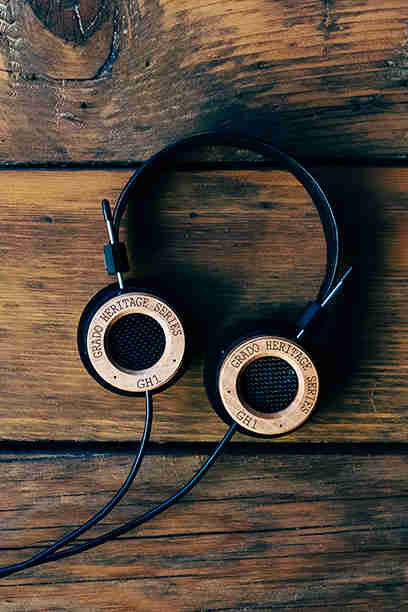 $650
In the fall, trees drop their leaves, in the winter, they drop the beat with Grado Lab's limited-edition headphones, hand made from Brooklyn-grown maple. Imagine listening to "Autumn in New York" with these puppies. So perfectly meta.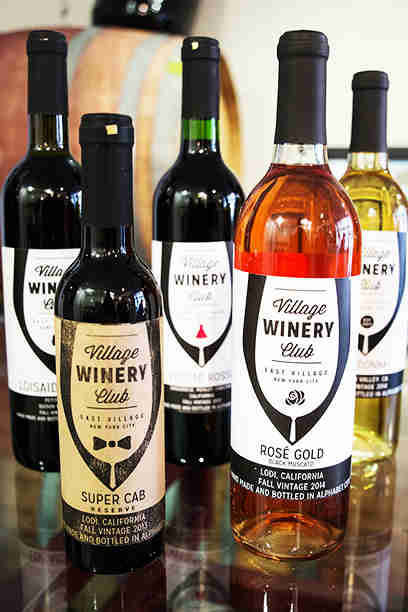 $450
Made in some dude's one-bedroom apartment in Alphabet City (not as sketchy as it sounds, we promise). the Club's wares require membership to acquire, but that comes with perks like getting to squish the grapes yourself, in addition to 24 bottles from out of state wineries, a discount on the Village Winery products, and more. 
$700
It's time to step away from your very cool and very frayed backpack from college and step up your accessories with true blue New York style. The Village Tannery buys their leather and makes their products, long-lasting testaments to NY quality and, in the case of this bag, commitment to wearing and accessorizing with black only.