donvictorio/Shutterstock
donvictorio/Shutterstock
Ask anyone who lives in Manhattan why they like it and they'll mumble something about all the 24-hour Duane Reades, the ability to totally avoid the G train, and the fact that there are six Shake Shacks. But when we're not brushing you off with our easy access to shampoos and burgers, we're busy wondering if our friends in other neighborhoods like the Bronx (who already have better access to the city's best Italian and most beautiful parks) really do have the right idea. So, we set out to discover the absolute worst thing about 21 different Manhattan neighborhoods, straight from the mouths of people who live there.
Chelsea
"The neighborhood has become so sterile, and the gay epicenter has moved north to Hell's Kitchen. Eighth Ave in Chelsea is now Thai restaurants and banks."
Chinatown
"It's just so, SO dirty. And it smells to high heaven year-round. New York isn't exactly CLEAN... but Chinatown is fucking nasty."
East Village
"The East Village has been going through a pretty serious Murray Hill-ificiation over the past decade. I don't mind the smell or the garbage as much as the popped collars and overall douchebaggery."
Financial District
"There is absolutely nothing to eat, unless you want to hit South Street Seaport. So I repeat, there is absolutely nothing to eat."
Greenwich Village
"Greenwich Village is wonderful, but the [inebriated] NYU students, who get sick on the street, drive me nuts. Especially when I almost step in it."
Harlem
"Harlem is still one of the most authentic neighborhoods in Manhattan. Yeah, that's right. An authentic neighborhood in MANHATTAN. But no matter that it's in this borough, once you tell ANYONE you live in Harlem, they will not come visit you."
Hell's Kitchen
"It's where everything ugly in New York goes to die. Port Authority, car dealerships, cell phone towers, and all the cruise ships. Plus all the Midtown/Times Square fuckery is encroaching into the neighborhood. And with the 7 line extension and all the luxury high rises going up, the neighborhood has lost pretty much all of its seedy character and charm. I'm not lobbying for the return of Irish gangs, but a neighborhood with 'Hell' in its name needs to have some kind of edge."
Inwood
"Inwood is lovely, but holidays are always a headache. Locals set off fireworks and firecrackers into the wee small hours, and it's annoying as hell."
Kips Bay
"Sirens from fire trucks and ambulances, and car horns. But the worst are garbage trucks, which are like the modern day mastodon. They have this resonating deep scream that goes into the night and early mornings."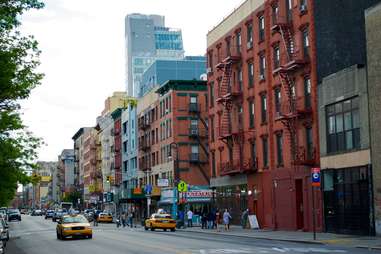 Lower East Side
"It's annoying as shit to get there, and once you are there it's no longer the Lower East Side. It has become frat central. Have you been there on a Friday or Saturday night? A bar like Hair of the Dog does not belong on the LES. It belongs in Murray Hill."
Midtown
"Unless your social life happens between the hours of 9 and 6, you will be traveling to other neighborhoods for anything fun. You also can't eat after 6, unless you're comfortable stockpiling sandwiches from Pret a Manger."
Midtown East
"There's a lot of bridge traffic and the bars tend to be very bro-tastic. And it's loud. One time I was able to Shazam a song coming from a car on 59th St all the way from my bed."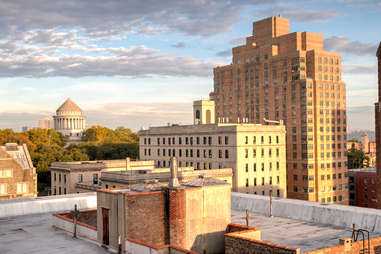 Morningside Heights
"A couple thousand (predominantly white) kids literally living in a walled garden palace on a hill, looking down upon the (predominantly black) Harlem communities. Also, no particularly good pizza anywhere."
Murray Hill
"The lovely meeting point of Bellevue Hospital, the heli-pad, and the FDR. Makes for some really quiet Saturday mornings. Oh... and the stretch of 3rd Ave that has Joshua Tree, Caliente Cab, and Tonic. That's the armpit of Manhattan right there."
SoHo
"Tourists! Tourists. Tourists."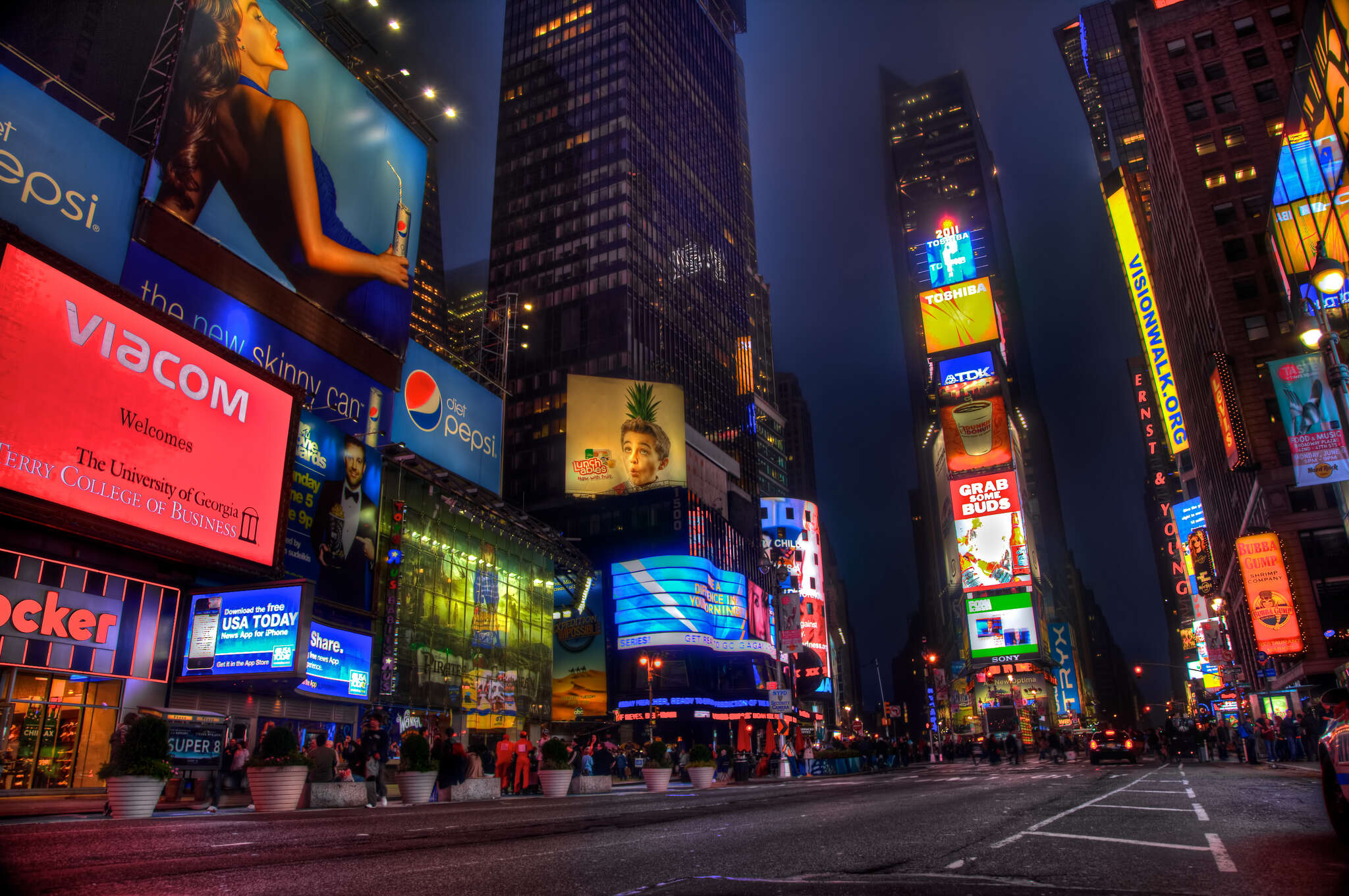 Times Square
Note: We literally could not find one person who lives in Times Square.
Tribeca
"It has become Manhattan's first suburb. It's pretty much all families. Nightlife isn't super great here either, save for a few dive bars or super expensive cocktail bars. There are also no 'cheap eats' in Tribeca, unless it's a sandwich at Puffy's Tavern, but even those are about $8."
Upper East Side
"The Second Ave subway. Always and forever."
Upper West Side
"I'm friends with the rats on the UWS. We know each other by name."
Washington Heights
"Gentrification in Washington Heights is subtle, but definitely present. I swear I see a new white person in my (formerly?) mostly Dominican building every month, and as a result my monthly rent, which used to go up $25 annually four years ago now goes up $100, and I worry I'll be priced out in a year or two because I'm not a finance bro or college student living off my parents in the 'burbs."
West Village
"On weekends the neighborhood is unwalkable because of the people who pour in and out of bars and restaurants, making it somewhat insufferable for locals. Oh, and it's basically NYU's campus west."
Sign up here for our daily NYC email and be the first to get all the food/drink/fun New York has to offer.
Meagan Drillinger is a contributing writer for Thrillist and thinks Manhattan is the new Brooklyn.