Sarah Cliff
Sarah Cliff
So, What Do People Do After Microdosing Cannabis?
An editor shares her six favorite activities.
Advertiser Content From
I've never been a very big weed gal. The feeling of being high was always kind of overwhelming to me — it made me feel more anxious than fun and mellow. But after moving to Los Angeles and hearing all my friends talk up the potential perks of microdosing and edibles and CBD (and beyond), I decided to give the whole cannabis thing another shot.
And holy mother of herbals am I glad I did. For me, annoying chores have become easy and pleasant, awkward social interactions have shifted into more manageable moments, and already-fun activities have become even more enjoyable. The best part: low-dose edibles like Do Drops don't make me feel out of control or traditionally "high" — instead, I'm cool as a cucumber and on my game.
Read on to hear about a few of my favorite microdosing activities and get inspired to see any daily activity as an opportunity to capitalize on some positive vibes.
Walking with my dog
I live on the east side of LA, which means there are tons of parks and neighborhood strolls within walking distance of my house. So when I head out with my pup, I love taking a low-dose edible (think: under 5mg) on a walk with me. For one thing, it makes me feel much more in tune with the world around me — the sounds, smells, and California views are all slightly heightened. But the best part is I'm not tempted to spend the entire walk looking down at my phone. I know it's kind of counterintuitive (usually people think feeling high means lazing around on the couch), but a low-dose edible actually makes light exercise feel more pleasant and less like work for me. Endorphins, baby!
First dates
In my early 20s, my go-to first date was always heading to a bar for drinks. It's a plan that often backfires — you're having fun so you imbibe a little too much, and then by the end of the night you're not sure if you actually like the person sitting across from you or if you're just tipsy.
Now, I opt for cannabis instead of alcohol. The most important difference: I'm able to actually focus on the other person and what they are saying, and suss out if I'm actually into them without a cloud of cocktails impairing my judgement. Plus, microdosing calms my jitters, and makes me feel more confident and at ease — it helps me just be myself.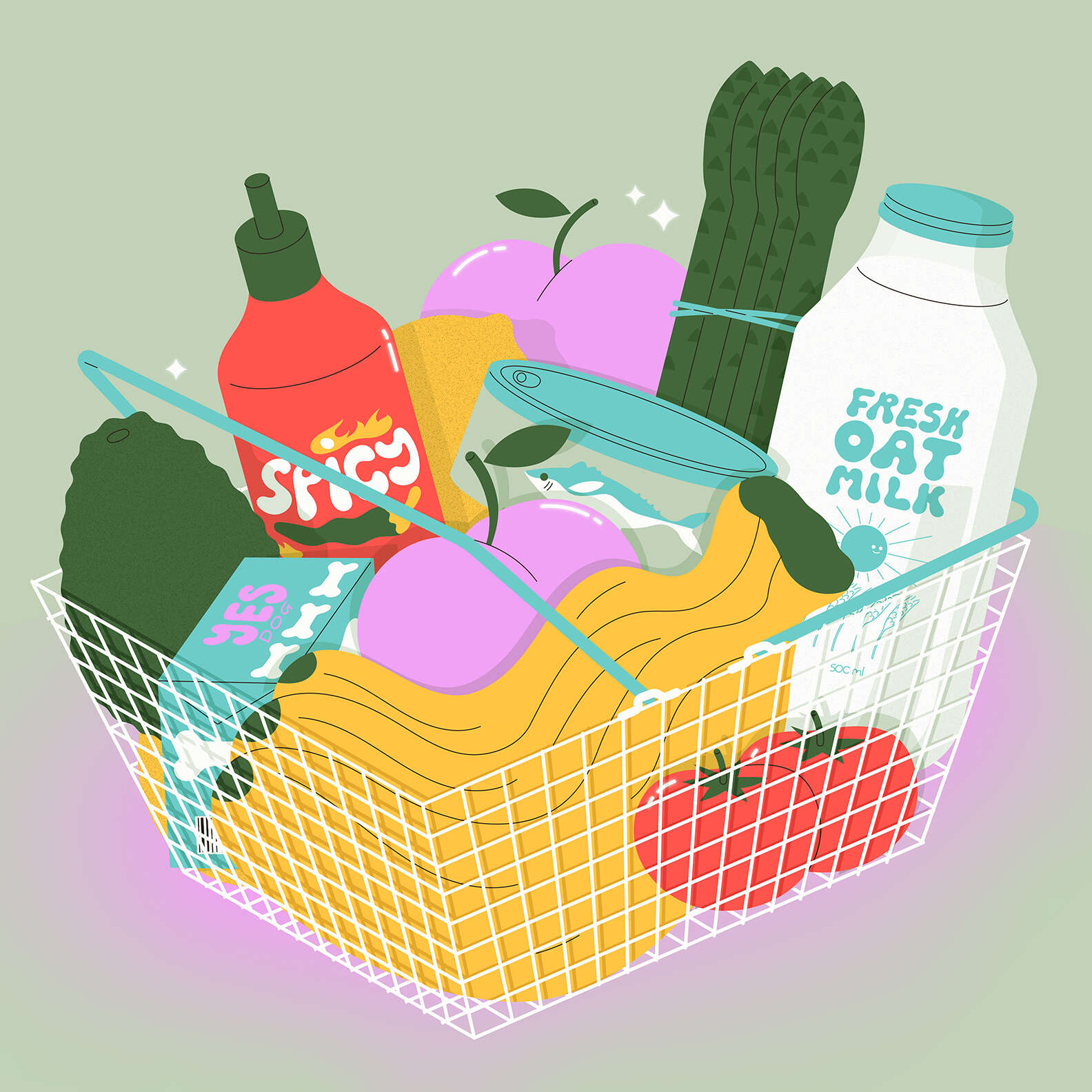 Grocery shopping (or any slightly annoying errand)
Okay, I think we can all agree that grocery shopping, going to the post office, or any equally as boring or annoying errand can feel like a big downer in your day. TBH, social interaction can sometimes be . . . tedious at best.
However, when microdosing, little things that would usually annoy me just bounce off. It encourages me to slow down and not rush through life, and especially not to be bothered and worked up by things I can't control (hello, long lines). I'd say microdosing makes me a nicer human to the other people around me, and a chill vibe begets a chill vibe. Of course, I only do this if I'm walking to these locations (driving and THC is never a good combo).
Cleaning my house
The same principle of letting go of annoyances applies to my Sunday cleaning routine — instead of it being something I dread, I put on some tunes, microdose, and suddenly cleaning is an activity I look forward to. In fact, it turns cleaning into a more substantial activity, meaning I can take my time and let it be more relaxing. Seeing all that dog hair get sucked up into the vacuum is all the more satisfying, too.
Afternoon meditation
I'm a big believer in meditation, but have always struggled with longer stints. I tend to sit on my little cushion and only focus on the twinge in my back or my foot falling asleep or the next day's to-do list. Microdosing has helped me stay in the moment longer and really tap into the experience. That little bit of THC quiets my mind and eases tension in my body, making my meditation practice that much more effective.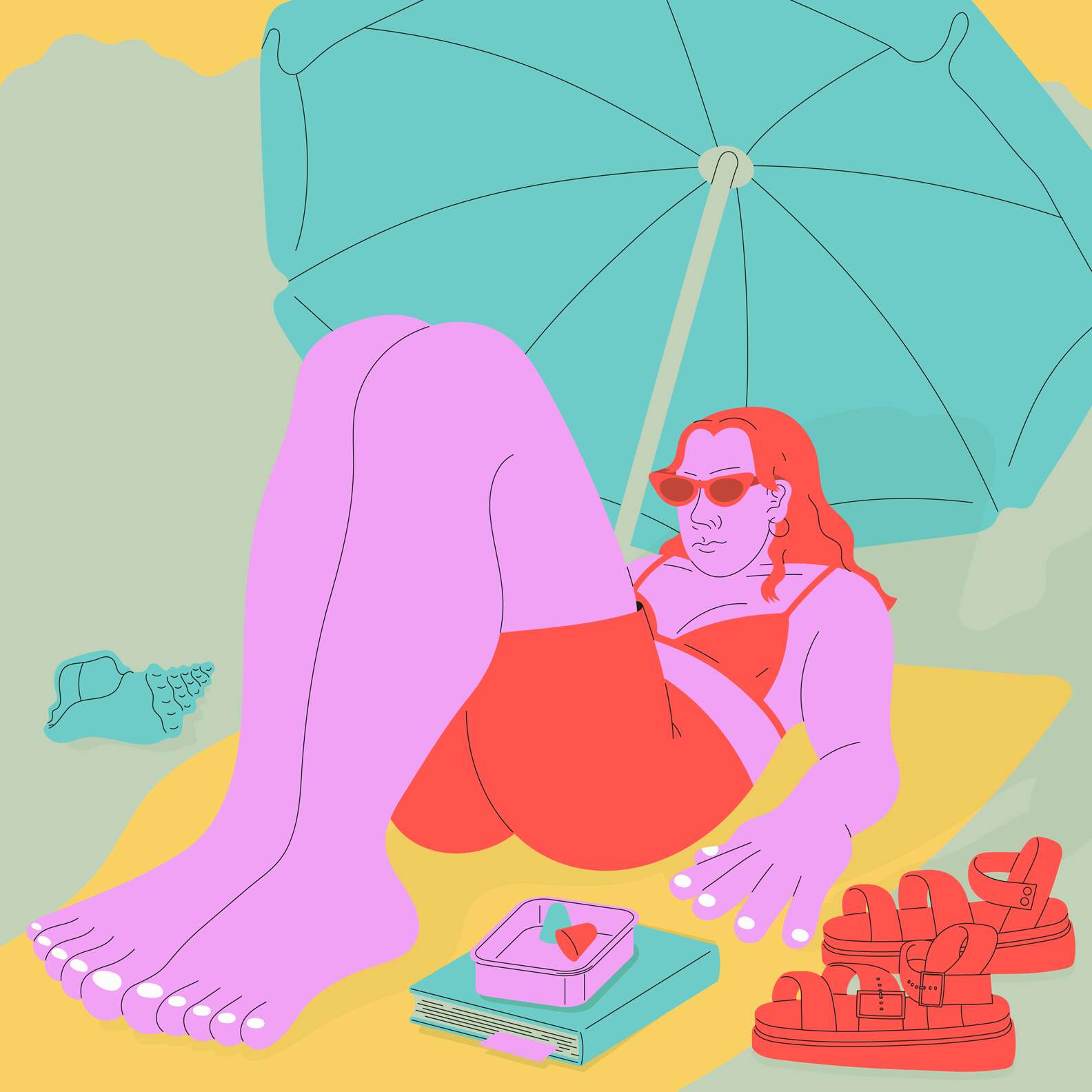 Day at the beach
This is already one of my favorite things to do in life, so microdosing just enhances the experience for me. The warm sun feels more cozy, the sand is softer, and the ocean is more refreshing. The last time I went out to Malibu, a pod of dolphins was swimming right off the shoreline, clearly having a fan-TASTIC time body surfing in the swell — the natural beauty and just all around joy was truly wondrous. It doesn't get much better than that.
Reminder to stick to the passenger seat on the way out to the beach and not drive while microdosing! The view's better from that angle, anyways.
The FDA has not approved marijuana to treat, cure, or prevent any disease. There are health risks associated with the consumption of marijuana. Marijuana has intoxicating effects that may cause impairment of concentration, coordination, and judgment and may be habit-forming and addictive. It is illegal to drive a motor vehicle while under the influence of marijuana. Do not operate machinery under its influence. Keep out of reach of children. Women who are pregnant or breastfeeding should not use marijuana due to potential harm. Please consume responsibly.
AR, MI, MD: Medical marijuana is for use only by a qualifying patient.
AK, ME, MI, NV, OR, WA: For use only by adults 21 years of age and older.
MI: National Poison Control Center 1-800-222-1222.