9 Super-Easy Options for Starting a New Hobby in Philly This Year
Though the Mummers that clogged the streets on New Year's Day and our hangovers from the night before are long gone, the promise of a new year is still fresh in our minds. Some of us may have set loftier goals for 2017 than others, already too outlandish to succeed. Don't feel like you have to be That Person: There are plenty of easy ways to try something new in 2017 that don't entail coming in first in an Iron Man. When everyone else has already abandoned their resolutions, sticking with these will still make us feel like movers and shakers in the new year. Check out these hobbies, classes, and new ways to get active in Philly.
Join a Local Bike Group
If you're in the driver's seat all the time, you might not know that we have tons of great biking routes here. If you like riding or want to discover new routes and new people to share them with, consider joining a group in the Bicycle Coalition, like Women Bike PHL or a regional team. Besides casual bike rides around Philly, these could help finally give you the push you've been waiting for to start biking to work. Maybe you'll even become one of those talk-about-your-bike-constantly people, but we're not holding you to it.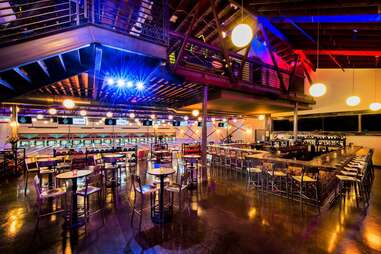 Try Bowling With Your Beer
You might still be having bad flashbacks of going bowling in high school when there was literally nothing else to do, but fear not: the league at South Bowl makes it more fun and adult-like thanks to a full bar and the chance to meet tons of new people, especially if you're new to the area.
Photograph More Than Your Food
The era of the smartphone point-and-shoot is great and all, but have you ever wanted to be able to take actual pictures, or think you could elevate your Instagram skills to the next level? Reasonably priced courses at the Philadelphia Photo Center can get you started, no matter your current camera knowledge.
Run Without Panting
The need to get in better shape is a goal for a lot of people come every January 1, and running is a go-to method to effectively kickstart that resolution. If you want help keeping a pace, there's power in numbers and tons of clubs to join through Philadelphia Runner. No one ever said you have to complete 26.2 miles to be a real runner.
Pick Up an Instrument (Quickly)
Even as an adult, it's possible to become good at playing a brand new instrument in just a couple years -- don't you remember the story of Therese Trollbu? To get started, consider taking a beginners instrument class, like the guitar and ukulele lessons, at Swift Lessons, where you can take group lessons for as little as $100 for five weeks.
Learn to Dance. Actually Dance.
Sure, sure, everyone thinks they're a great dancer when they're in a sweaty pile dancing to Nicki Minaj at the Dolphin, but what about in the light of day without the aid of booze? The Koresh Dance Company offers adult classes in all kinds of dance methods, including tap, jazz, ballet, and hip hop. Pretty soon, they're going to do a remake of Save the Last Dance, starring you!
Get Good at Improvising
It's possible that dance just can't fulfill all the artistry you have to offer the world, so why not getting on a stage and making a fool of yourself -- we mean, entertaining people -- in an improv comedy troupe? Classes at Philly Improv Theater even has free intro workshops for newbies.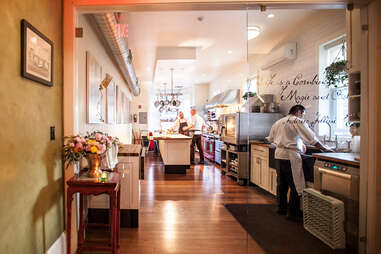 Learn to Cook
Maybe you're noticing you rely on that GrubHub app a little more than you'd like to, or maybe you just want to make a meal that doesn't include microwaving anything. Tons of Philly restaurants have classes taught by the chefs themselves, and the Restaurant School offers all kinds of culinary, pastry, and beverage classes fit for different levels of kitchen experience -- even if you don't know how to hold a knife properly, there's something for you.
Find Your Team
If you're missing your sports practice fix or backyard game of choice, Philadelphia Sports Leagues has the answer for you. Get some friends together to join a team or join one that's looking for new players, even if you're not particularly athletic. (Like, cornhole league exists.) Football, kickball, tennis, ultimate frisbee, and about a dozen other sports are also yours for the taking, and who doesn't love a new personalized team T-shirt?
Sign up here for our daily Philly email and be the first to get all the food/drink/fun in town.