Your wallet's empty. You don't get paid for another week, and when you do, you're probably gonna blow your whole paycheck at some of Philadelphia's best restaurants. So there's nothing you can do, right? Actually, there's a ton of sweet stuff you can do in Philly that's 100% free. At least 40 things, in fact...
At one of the free outdoor, daily yoga classes offered at Race Street Pier.
Luckily, the city's most famous attraction is gratis to the public -- even if it is disappointingly small.
The city's second-most famous attractions are also free, so don't be the type of person that skips all the touristy stuff 'cause you live here. You'll regret not seeing it later.
Check the list for upcoming summer screenings along the Schuylkill River, and bring your own popcorn.
Most of the city's breweries offer free tours, which also include free beer.
Technically, it's not free since you're supposed to pay what you want. If you want to pay nothing, that's your prerogative. There's also free Wednesday night yoga outside, in case you missed the aforementioned class at the pier.
Any other day, the adult ticket price is over $20, so take advantage of the city's best art museum's best deal.
Outside of Philly Open, the Sedgley disc golf course is free to the public year-round (which can't be said about ANY of the area's real golf courses).
There are a few different options around the city that offer free lessons for the right foot/left foot-challenged.
Ever had dreams of starring on SNL? Gotta start somewhere, and Philly Improv's "Free Intro to Improv" workshop is the place to make it happen.
11. Run the Rocky steps
Yes, it's touristy -- who cares? Add that into your weekend workout, and you'll understand why Rocky could go the distance.
At Pizza Brain. The pizza's not free (unfortunately) but you can still see the world's largest collection of pizza-related memorabilia.
Usually, tickets at the Kimmel can set you back a few bucks. Luckily, it offers a handful of free shows each month.
With one of the free lectures/events thrown by Creative Mornings. Each month it'll bring in a new guest speaker to give a talk on one of the monthly themes.
With bands that are actually good. Catch them before they blow up.
The ride is free and so is the show (if you're not that adventurous).
There's still time to catch the African, Indian, Brazilian, Mexican, and Caribbean festivals at Penn's Landing this year.
You can find a free workout class or event around the city pretty much every day of the week. Who needs a gym membership anyways?
Because unfortunately, the food ain't free. But it's still great people-watching, and maybe you can convince one of your friends to foot the bill for those tasty snacks.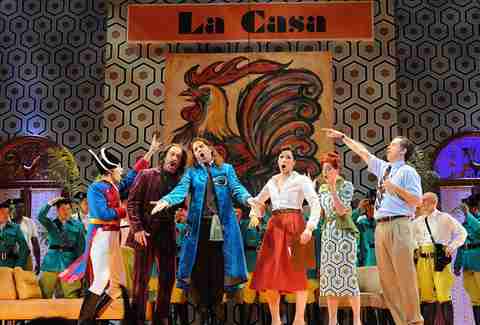 It's a perfect opportunity for that elusive cheap date. Also, you can probably sneak in a bottle of wine or two… though one should be enough if they're really a cheap date.
Take a free tour of the Philadelphia Mint -- tours are self-guided and no reservations are needed, making this a good alternate option for a rainy day.
Located a short 20-minute drive from Center City -- traffic gods willing -- Valley Forge Park offers 3,600 acres of trails, history, and scenic views, making it a pretty sweet road trip. Not one of the nine best, but still pretty good.
Pop by while the park is open for business (May through September) -- there's live music, oversized games, and hammocks!
There are dozens of free (and some paid) arts events occurring all over the city during the Fringe Festival; consult the website for a full list.
You can find a farmers market in the city almost every day of the week; like the mall food court, the actual food won't be free, but you can totally fill up on free samples.
Philly has a ton of murals (over 3,600), so take a free tour and spread the social love for the Philly arts.
This free ride around the city is technically for people going to/from SugarHouse, and you've got to be over 21, but if you've gambled there before, they probably owe you some money anyways.
On the first Friday of each month, the city's art galleries stay open late for showings, often with some free booze and snacks.
Did you know Philly's favorite son Ben Franklin started America's first fire department, the Union Fire Company, in Philadelphia in 1736? Head to the Fireman's Hall Museum in Old City to learn other super-interesting facts like this -- and see really cool antique fire trucks!
Located on the banks of the Schuylkill in West Philly, the Bartram's Garden is one of Philly's most underrated treasures. The former 102-acre farm has meadows, public gardens, and river access -- including free paddleboat rentals on Saturdays.
This musical fountain on E Passyunk is great for both people-watching and groovin' (on a Sunday afternoon or otherwise). Pop a penny in the fountain for good luck.
Between the bustling crowds, the pulse of heavy commerce, and the strong smells from the various food stalls, Reading Terminal is a lot to take in. Hungry? There are plenty of delicious cheap eats too, if you're on a budget.
It's free to listen at any of the 13 benches scattered across Old City, where five-minute stories are relayed by professional storytellers in old-timey period clothing.
Stroll through America's oldest continually inhabited residential street -- then tip one out for hitchBOT, who met his demise close by.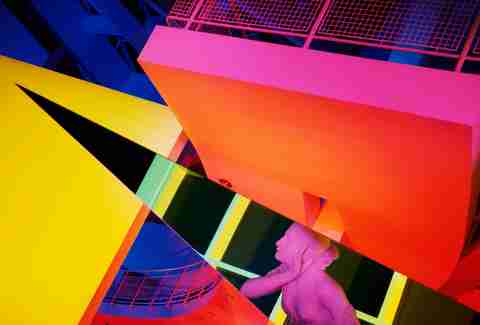 West Philly's ICA's dynamic multimedia installations may not be everyone's cup of tea, but they'll definitely make you think. Peep the schedule for upcoming lectures, exhibits, and events.
Students at the Curtis Institute give free recitals all the time, but you don't have to tell your date they're free tickets; we'll keep that between us.
Marvel at the over-the-top costumes, listen to the oral histories, and learn how to strut with the best of them at the Mummers Museum in South Philly.  
Take advantage of Boathouse Row's free Discover Rowing days. You'll be slicing an oar through the Schuylkill River like a pro in no time.
Get down with the original goth in his Northern Liberties home and while away the afternoon listening to his stories and poems in the reading room.
Who knows? Maybe you'll catch the next superstar at World Cafe Live before she breaks out, and you can say you were a fan from the jump.
Sign up here for our daily Philly email and be the first to get all the food/drink/fun in town.