After Thanksgiving, all we wanna do is curl up with our warmest comforter on the couch in front of the TV and hibernate with some binge watching before all the snow melts and the thermostat hits 50 again. Unfortunately, there's a great big world that requires our attention, even during the winter. To soften the blow of yet another season of lengthy cold, we've rounded up some free things to do around the city to hopefully make your winter suck slightly less.
Walk through fine art at the Barnes
If you haven't been to the Barnes yet, shame on you. It's one of the world's best fine art galleries, just a few steps away from the Art Museum off of B Franklin Parkway. A normal visit to the Barnes will set you back around $25, but every first Sunday of the month, you can get into the Barnes for free. It's first come, first serve so get there on the early side, which is a small price to pay. Actually, the only price you'll have to pay.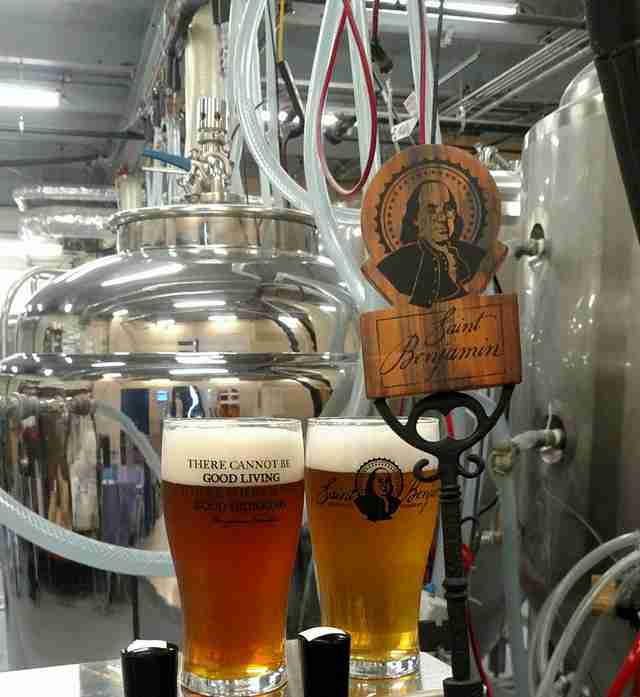 Get your drink on at one of Philly's local breweries
The best part of having so many breweries around town is that you can tour most of them -- which includes many free samples -- for free on the weekend. Read that again: free beer. Hours and times vary, so it's best to check with each brewery first before planning your day. The bold can try our epic Philly Beer Trail. A feat often attempted, but rarely finished.
Be a tourist in your own city
How many times have you heard someone move away only to say that they wished they did all the touristy stuff while they lived here? You pass the Liberty Bell and Independence Hall all the time; you should stop in since they're both free to visit. Or bust out your warmest coat and scarf and get a tour of Old City for free with walking tours of Philadelphia -- just don't forget to give your guide a nice tip for enduring the cold.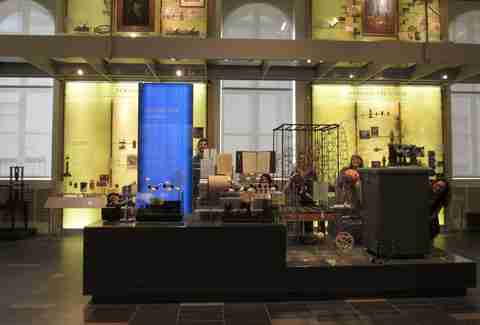 As adults (most of the time), we're officially past the point of thinking that science is lame. (We know you watched Breaking Bad, don't even front.) At the Chemical Heritage Foundation in Old City, which is always free to visit, you can page through books, instruments and artifacts, art, and photographs detailing the history of chemistry since the early 21st Century. We promise you'll find it more interesting than your high school chem classes.
Practice your triple lutz at a skating rink
Granted you need to bring your own skates (rentals are just $3), but the City of Philadelphia offers free skating at each of the five public rinks around town. It won't be as scenic as what you'll get at Dilworth Park or Penn's Landing, but they're good options for getting that practice in before hitting the paid rinks. After all, falling at a free rink > falling when you've paid for it.
Looking to get out of the city for some fresh air without the aid of a car? America's oldest botanical gardens is a stone's throw away from downtown Center City on the Westbank of the Schuylkill spread out on a spacious 50 acres. It's one of the best places to see the changing leaves (just get there soon) and is equally as Insta-worthy as when the first snow hits. And being outside, it's the perfect opportunity to bring along a flask of your favorite cold weather beverage.
Despite what your Christmas song listening, Starbucks holiday cup drinking friends say, it's not quite the season yet. But before you know it, the radio will be playing "All I Want for Christmas" 24 times an hour. For those who can stand more of the festivities (or need to get in their shopping in one go), the Christmas Village in Philadelphia returns again this year for a month at City Hall with its live music, artisan shops, food, and an after work happy hour every Wednesday in December (drinks, unfortunately, aren't free).
Sign up here for our daily Philly email and be the first to get all the food/drink/fun in town.
There's still no such thing as a free lunch... or at least Dan hasn't found one yet in Philly. Follow him on Instagram or Twitter @dannypageviews.