How to Support the AAPI Community in Philadelphia
Nonprofits, restaurants, bars, and other small businesses to support during AAPI Heritage Month and beyond.
May marks the start of Asian American and Pacific Islander Heritage Month—and in a city like Philadelphia, there are plenty of ways to show your support. From our sprawling Chinatown and a whole host of businesses worth visiting in Little Saigon to ramen shops and sushi bars, AAPI-owned businesses make up the lifeblood of our city.
So with Asian American and Pacific Islander Heritage Month upon us, there is no better time to support the local Asian community, from volunteering with nonprofit organizations to heading out for a top-notch meal and patronizing small businesses. So check out these AAPI-owned businesses and organizations in Philadelphia, and get out to show your support during AAPI Heritage Month and beyond.
Support AAPI-owned restaurants
Philly's reputation as a city for top-notch eats is due to the fantastic Chinese, Korean, Vietnamese, and Japanese restaurants here. First stop: Eat your way through Chinatown with dim sum at Tom's Dim Sum or Dim Sum Garden, hot pot dining at Chubby Cattle, Shaanxi cuisine at Xi'an Sizzling Woks, and Malaysian at Penang Malaysian Cuisine. Then head to Little Vietnam, the stretch of Washington Avenue east of Broad, where the eats are extra mouth watering with pho from Pho 75, bun bo hue at Nam Phuong, and banh mi at Ba Le Bakery.
Elsewhere in the city, Sang Kee Noodle House serves up traditional noodle dishes as well as rice-based bowls and congee. Indonesian restaurant Hardena has been nationally recognized for its beef rendang and collard greens. For bibimbap and Korean barbecue, don't miss Seorabol, with locations both in Center City and Olney. On East Passyunk, Vietnamese street eats don't get better than Gabriella's Vietnam.
For a unique spin on tacos, head to Rittenhouse Square's Revolution Taco for their Korean beef tacos or roast duck tacos served on a scallion pancake. Pho lovers would be remiss not to try Thang Long in Kensington. And if an upscale 20-course omakase experience fits the bill, head up to Fishtown and visit Hiroki.
On Saturdays and Sundays in FDR Park, Southeast Asian immigrant vendors sell native cuisine dishes, culturally specific produce, plants, and clothing and jewelry during the Southeast Asian Market.
This is by no means an exhaustive list, and for more options the Asian American Chamber of Commerce of Greater Philadelphia has a list of AAPI-owned restaurants to support in the area.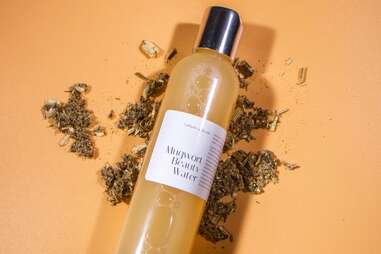 Patronize other small businesses
Beyond the incredible restaurants and bars in Philly, there are other AAPI-owned businesses that can use your support. Get in on the board game cafe action at Queen & Rook, where you can eat plant-based fare while playing games.
When you're ready for some quality shopping, check out locally made beauty products like serums, masks, and more from Sabbatical Beauty. Family-owned streetwear brand Ps & Qs is based here in Philly for those looking to upgrade their wardrobe. Amid the bustle of Chinatown is the popular gift store Asia Crafts, an official retailer of Sanrio products like Hello Kitty and Chococat.
Kensington's Càphê Roasters is the first and only Vietnamese coffee roaster in the city, sourcing their beans from Vietnam as well as other Southeast and East Asian regions. Savor a cup or two, plus banh mi and broken rice at their Kensington cafe.
Using art to unify, the Asian Arts Initiative hosts exhibitions spotlighting artists who identify as part of the Asian diaspora (and those working within the Asian American community), performances, artist residencies, youth workshops, and serves as a community gathering space. Make a donation to the group, stop by or make an appointment to view the current exhibitions, or attend an event.
Donate your time and money to a local nonprofit or advocacy group
Asian Americans United is a Philly-based organization that promotes community building and social justice through youth development projects, civic engagement, and cultural events. You can volunteer your time or donate funds to support their advocacy work.
The Philadelphia Chinatown Development Corporation is dedicated to protecting and promoting the cultural hotspot, rife with the city's best dim sum houses, ramen spots, Korean barbecues, and karaoke bars. They're also responsible for popular events like the Chinatown Night Market, the Philadelphia Chinese Lantern Festival in Franklin Square, and the Chinese New Year Festival. You can volunteer with the organization or donate.
The PCDC recently partnered with local mental health professionals to launch another organization that deserves your support: the Chinese Immigrant Family Wellness Initiative. The program aims to introduce mental and emotional health practices to the Chinese immigrant community in Philly. You can volunteer to lead support groups, help with social media, or in community outreach—or donate directly.
The Cambodian Association of Greater Philadelphia works to provide social, health and education programs for Cambodian refugees and their families. They host a number of community events like dance recitals, Cambodian New Year celebrations, and more.
The Asian American Chamber of Commerce of Greater Philadelphia supports local Asian American-owned businesses and helps promote them to the greater community. Throughout the pandemic and beyond, they've been helping local businesses navigate grant applications, how to adapt to the constantly changing landscape, and hosting networking events for business owners. You can donate to them online.
Philly Asian Queer is a volunteer social organization that strives to connect queer and trans AAPI people in the area. Through virtual discussions, the group promotes social justice, intersectionality, and solidarity with others in the BIPOC community. Sign up for their newsletter to stay up-to-date on all happenings.
Supporting the local Vietnamese community is VietLead, a nonprofit that offers community programs including intergenerational farming, youth organizing, health navigation and healing, civic engagement, and community defense. You can volunteer on the farm they help run or donate online.