It's time to bundle up, grab a hot drink, and settle in for winter in Philadelphia -- a season that means magic, Mummers, and the memory of Super Bowl LII. Whether you're ready to face the cold and head outside in the name of a good time or if you'd simply like to get cozy by the fire, Philly is transforming into a winter wonderland befit for a holiday card. Grab ice skates, a spiked cider, or simply mounds of carbs to keep warm, and use our guide to have a long and luscious season in Philly. Here's everything you must do in Philadelphia this winter.
Go ahead, make some #content at these decked-out holiday bars
Through January 1
Multiple locations
We're heading into 2020 and Instagram backdrops run the world -- or at least our weekend plans. In this spirit, enjoy a festive drink at a few of the very decked-out holiday bars hitting Philly this season including the return of Tinsel, the ultra festive Center City dive that serves snow globe cocktails amidst IG-worthy decor. Also returning for the season is Miracle, the pop-up cocktail bar taking over not only Passyunk's ITV this year, but also the heated outdoor garden at Laurel with creative cocktails and tasteful-yet-cozy decor completing the experience.
Cost: Pay as you go
Through January 5
The Philadelphia Zoo
In honor of the holidays and the winter season, the Philadelphia Zoo is rolling out its first-ever LumiNature experience, creating unreal light shows throughout the venue from illuminated penguins to giant twinkling flowers to a 21-foot tall illuminated snake. It's a mix of kitsch and spectacle that makes for a surprisingly fun experience to brighten up your winter.
Cost: $10-$24
Through January 5
Photo Pop Philly
Photo Pop Philly is back once again, this time for winter. The interactive photo exhibit is rolling out its Winter Wonderland edition, trading those summery backgrounds for sleighs, stars, and all things polar vortex-y.
Cost: $20
Pop into Philly's art house cinemas to catch all the buzzy Oscar movies
Through February 9
Multiple locations
You don't need to drive out to Plymouth Meeting or KOP to see a good movie in Philly (though it's hard to resist those cushy recliner chairs). Theaters throughout the city will be showcasing the buzziest Oscar and Golden Globe nominees this winter, with the Philadelphia Film Society even hosting a get-dressed-up Oscar party on February 9. Be sure to check out PFS Roxy and the Landmark theaters for all those coveted films, or get comfy in the brand new AMC Dine-In in the Fashion District.
Cost: Varies by location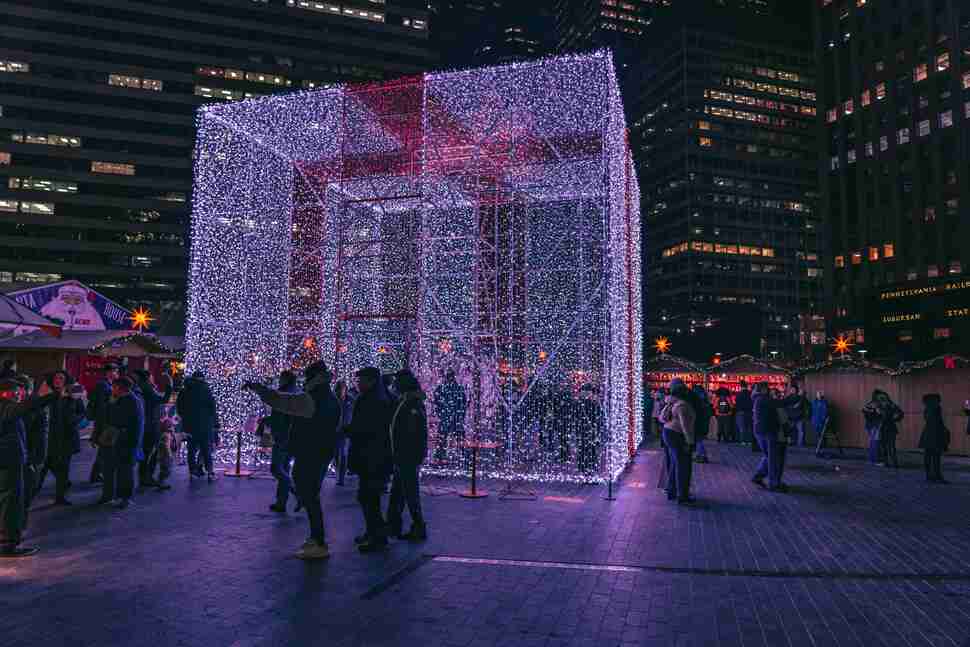 Get in the spirit at Dilworth Park
Through February 23
Dilworth Park
Right in front of City Hall, endless wintry activities abound -- and we're not just talking about the Christmas Village (though that's great, too). Enjoy ice skating in the middle of the city at Dilworth Park, get a drink at the Rothman Cabin, and shop and stroll around the twinkly Wintergarden and Holiday Market. Who knows, maybe you'll see Kendall Jenner there?
Cost: Pay as you go
Through March 8
Penn's Landing
With the Philly chill comes Winterfest, taking over the waterfront for games, skating, fire pits, and so much spiked hot chocolate. You can spend an afternoon or an evening here falling on the ice, playing arcade games, snagging one of the ultra cozy cabins decked out in twinkly lights, and enjoying some of the comfort food from The Lodge Restaurant & Bar. It is a quintessential stop at any point this winter.
Cost: Pay as you go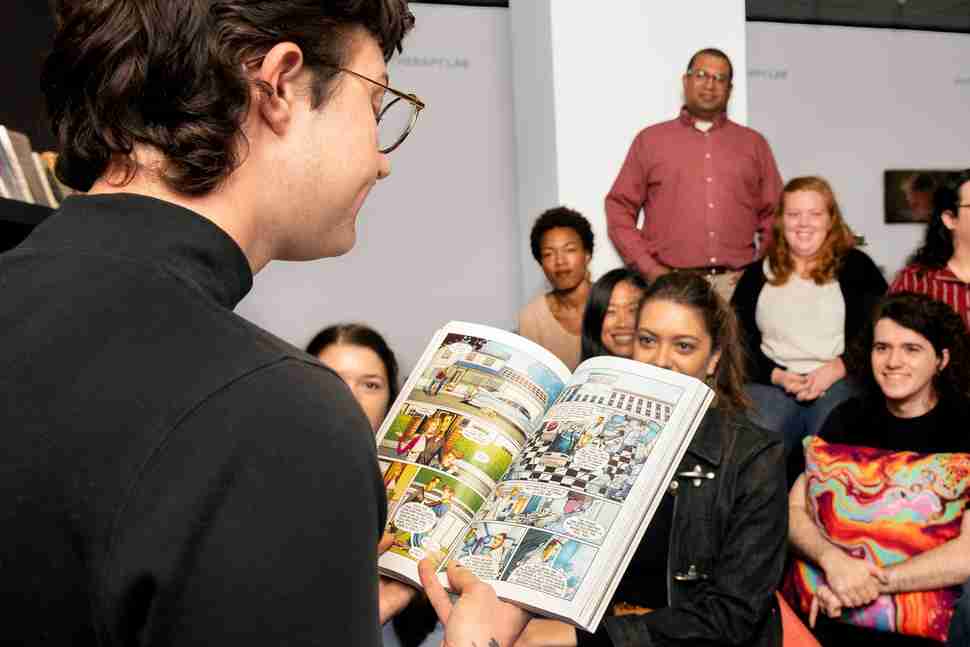 Through March 8
Philadelphia Museum of Art
Walk through your own episode of Black Mirror — though a hopefully less cryptic one — at Designs for Different Futures, a new exhibit showcasing designs both visionary and controversial that explore the changing ways we function in all aspects of life. During the exhibit run, Sci-Fi Sundays are also a thing, featuring readings you can drop in on to get more anxious about the future. Yay! There is also always Art After 5, the Friday night parties that get you after-hours access to the museum.
Cost: $12-$25 for museum admission 
December 14
Various Fishtown locations
Winter festivities are kicking off in Fishtown with a fun-filled day of food and drink specials, ice sculptures, and shopping throughout local businesses. Stop in at Suraya for seasonal cocktails in the outdoor patio or hit up La Colombe Fishtown for the Fishtown Flea Holiday Market. If you have kiddos in tow, stop by PlayArts for a gingerbread workshop and free hot chocolate. There will also be live interactive ice carvings, photos with Santa, and a live performance from The Lara & Joe Show.
Cost: Pay as you go
December 31
Cherry Street Pier
Trade crowded bars for a wide open 64,000-square-foot art warehouse on the water this New Year's Eve. Cherry Street Pier is hosting this NYE party complete with dancing and views of the river…and the Rivers Casino fireworks. 
Cost: TBD
January 3-12
Multiple locations
In honor of the one and only David Bowie, a few Philly venues are honoring the life and times of the artist during Philly Loves Bowie Week. Stop at The Victoria Freehouse for a Bowie Bottomless Brunch, where you can sip endless mimosas in the costume of your choice. There will also be a handful of special exhibits and performances. Get the full deets here.
Cost: Varies by location
January 11
Ardmore Music Hall
Take the R5 out to Ardmore and check out the Ardmore Winter Beer Fest, where you can have your pick of more than 50 wintery brews as well as some bites and tunes. Still not enough beer for you? After the fest, just head across the street and pass the time at the massive Tired Hands Fermentaria.
Cost: $15-$60
January 12-24
Various Center City locations
Just in time to demolish your New Year's resolutions, Center City Restaurant Week is coming in January to knock your post-holiday doldrums aside. Dine out in boujee fashion at some of the most expensive restaurants in town, snagging three-course or four-course meals for just $35 — or even less if you're there for lunch.
Cost: $20 for three-course lunch or $35 for three-course dinner
January 17-19
Pennsylvania Convention Center
Now is your chance to get that tattoo you've been craving from some of the greatest tattoo artists in the country, all gathered in Philly for one weekend of inking and piercing. Get some new art for yourself or just observe the spectacle and the culture as a whole.
Cost: $22-$45
January 23
The Franklin Institute
Kick off a new year of the Franklin Institute's adults-only Science After Hours parties with this Roaring '20s-themed event. Explore the museum after dark dressed like a character from The Great Gatsby, minus the Prohibition part. You'll also have a front row seat to experiments, games, and the science of cocktail crafting.
Cost: $25
February 15
Xfinity Live!
Things can get rowdy and wild at Xfinity Live!, so why not indulge in honor of Winterfest? Head there for a post-Valentine's Day showcase of more than 100 craft beers, live music, games, and not watching the Eagles lose...since the season will be over by then.
Cost: $35-$50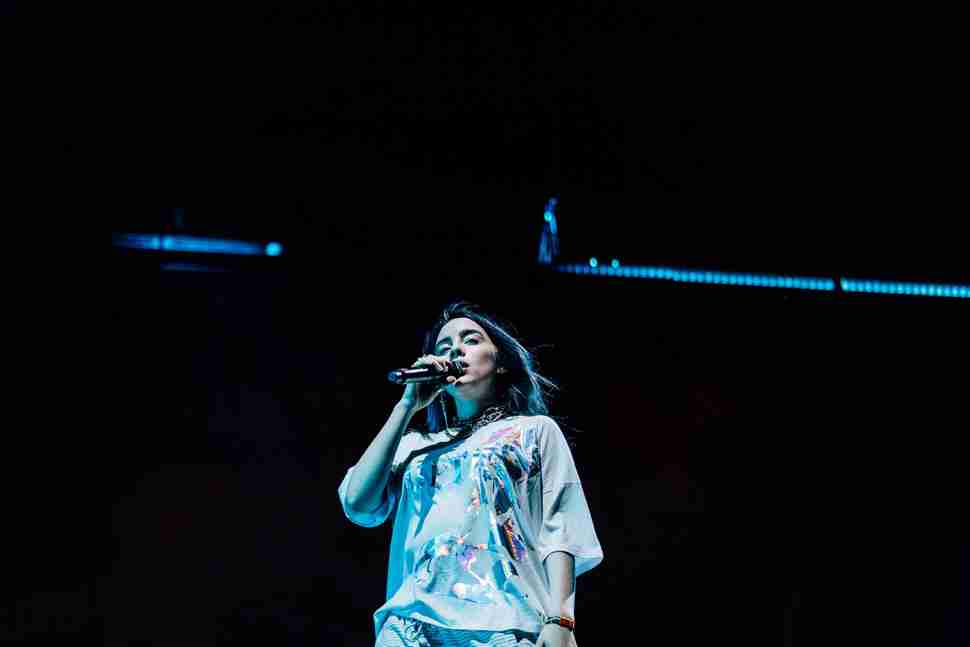 See some top artists and Philly faves in concert
Ongoing
Multiple locations
A slew of beloved artists are stopping in Philly this winter, including wunderkind Billie Eilish, slated to take over the Wells Fargo Center on March 13. The Met Philly has a ton of interesting events lined up for the winter, whether you're still into Dancing With the Stars (performing live in Philly on January 26) or you want to honor one of Philly's very best with Boyz II Men, playing at the Met on — when else? — Valentine's Day.
Cost: Varies
Check out some cool Philly exhibits before they're donezo
Ongoing
Multiple locations
Supplement your winter hibernation with some culture. Learn a thing or two (or just take endless cool photos) at these exhibits while they're still in town.
Cost: Varies by location
Bundle up for a city brewery crawl
Ongoing
Multiple locations
More and more breweries are popping up in Philly, meaning you can map out a beer crawl that lets you burn off the brews and stay warm in between winter drinking treks. Start with our picks for the best breweries in Philadelphia, and don't forget to wear sneakers. And a super warm coat. And drinking gloves.
Cost: Pay as you go
Better yet, how about a pizza crawl?
Ongoing
Multiple locations
Everyone knows you need carbs to keep warm. Though Philly's pizza lives in the shadow of New York's, there are still many, maaaaany amazing pies to try in town, and chances are you haven't even scratched the surface yet. Take a look at our favorite pizzas in the city and spend a day (or several) trying as many slices as possible.
Cost: Pay as you go
Plan a fun Philly date night
Ongoing
Multiple locations
'Tis the season to be coupled, for one night or forever. In honor of cuffing season, check out our Philly date guide and get to planning what goes beyond Netflix & chill.
Cost: Varies by location
Pop into a ping pong party
Ongoing
SPIN
In honor of its two-year anniversary in Center City, ping pong bar SPIN is launching House Party Saturdays, inviting everyone to come in for drinks, '80s music, '90s nostalgia, tons of food specials, and a lot of ping pong. Every week they will host a ping pong tournament of titleholders, but you can also just play for fun if you're not quite as confident in your ping pong skills.
Cost: Pay as you go
Sign up here for our daily Philly email and be the first to get all the food/drink/fun in town.