One of the essential experiences of summer, besides drinking on roofs and in beer gardens, is getting the hell out of Philly. Someplace nearby a body of water or in the secluded woods -- it doesn't matter. Just getting out of the punishing city sun to hit the reset button, whether it's for a half day or a long weekend, always does us some good. Luckily, there are plenty of nearby options to hike, bike, fish, visit a butterfly sanctuary... you name it. Alleviate some of your Philly angst and be one with nature at one of these campsites.
Elverson, PA
Distance from Philly: 52.6 miles, one hour drive
This is the largest block of forest between New York and DC, and lucky for us, we're the closest metropolis to the park's 7,730 acres. Campers can still get a hot shower with nearby facilities (praise be to working toilets), and if you're a more high maintenance "camper," there are furnished cabins as well. But why would you stay inside when you could be disc golfing or checking out one of the mountain bike trails?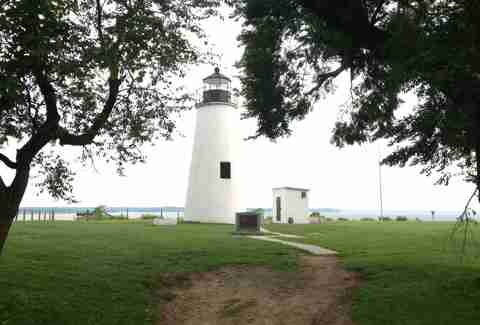 Elk Neck State Park, MD
Distance from Philly: 63.8 miles, one hour and 30 minute drive
If water activities are more your speed, head south to the Chesapeake Bay for boating, swimming, and canoeing. You can reserve your camp space ahead of time online, giving you more time to explore the beaches and marshlands of the 2,188 acres of land instead of fighting over a site to pitch your tent. Don't leave before taking in the full view from the lighthouse tower.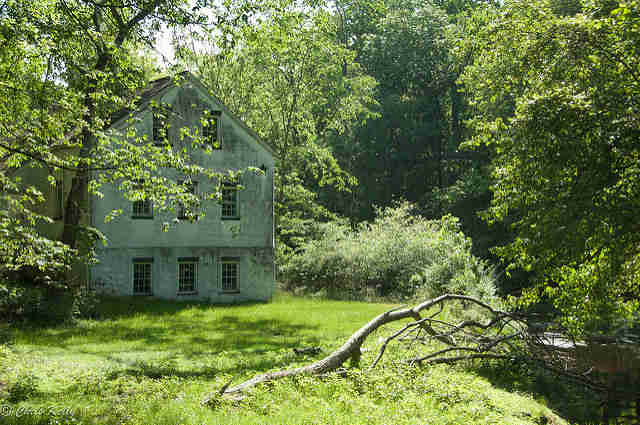 Farmingdale, NJ
Distance from Philly: 67.6 miles, one hour and 30 minute drive
Picnics are even better thanks to Allaire's outdoor grill stations. There's tons of local history to check out while you're in the Allaire Village, which is part of the park. This means period costumes, actors pretending to be from 1830, and some old-fashioned crafting. Also in the 3,000 acres of the park is the Manasquan River, stocked with trout for great fishing.
Media, PA
Distance from Philly: 25.8 miles, 30 minute drive
It's crazy how different your surroundings can be even just a quick drive outside the city. Less than 30 miles outside of Center City, Ridley Creek is the exact easy-access getaway you need. Spanning 2,026 acres, find well-manicured gardens and exotic plants throughout its grounds, with a reserved site specific to organized group tent campers. Thirteen miles of hiking trails give visitors an easy way to see the park -- and don't forget to come back in the fall to get your autumn foliage fix.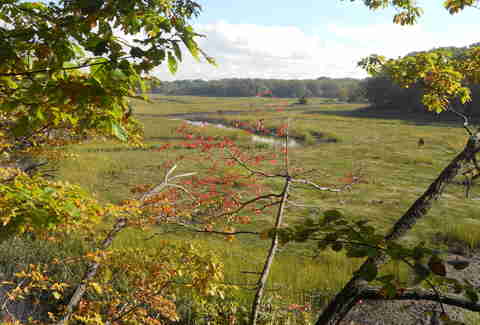 Matawan, NJ
Distance from Philly: 79.6 miles, one hour and 20 minute drive
Cheesequake's six-acre creek spans throughout the entire park, making fishing and lifeguarded swimming an option when you're not scoping out some fierce crabs at the Crabbing Bridge. The park holds a diverse set of ecosystems, too -- it at once boasts saltwater and freshwater marshes, as well as a hardwood forest, so you might spot some unique plants and wildlife when you're just south of NYC and north of suburban Jersey.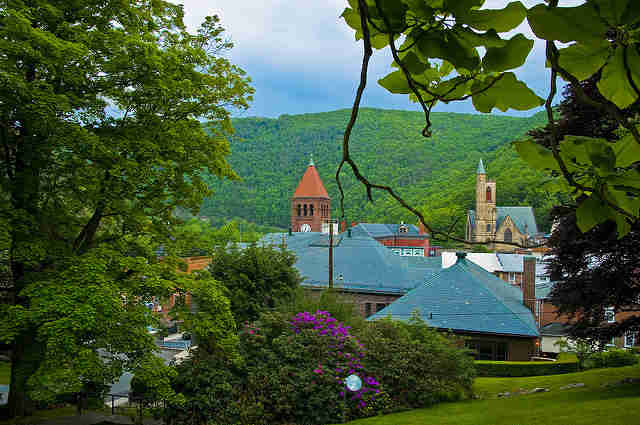 Jim Thorpe, PA
Distance from Philly: 83 miles, one hour and 30 minute drive
Jim Thorpe is an interesting place, a small town nestled in the mountains on the way to the Poconos and centered around its main commercial strip. Local restaurants and museums cater to the booming summer tourist population, but you don't have to go into town to be entertained. Staying on the campground gives you plenty of lodging options, access to whitewater rafting, and a butterfly sanctuary to wander.
Dingmans Ferry, PA
Distance from Philly: 125 miles, two hour drive
This gem in the Poconos has a lot nearby, like striking waterfall views and particularly scenic parts of the Appalachian trail. The main attractions, though, are canoe and kayak options to travel down the Delaware River in, which is a perfect way to spend a lazy summer afternoon outside. The campground also houses a 37-mile trail (bike friendly) that passes some waterfalls and creeks.

Sign up here for our daily Philly email and be the first to get all the food/drink/fun in town.