Understatement alert! Phoenix is big. So big in fact, that you might be tempted to call it a loose collection of neighborhoods, rather than a city. But you would be oh so wrong, because whether you live in Scottsdale, Downtown Phoenix, Tempe, or 'Tukee, you're more similar to your Phoenician neighbors than you might think. These are the things that bind us all together.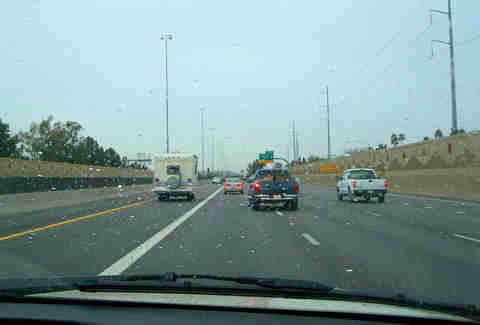 1. We all forget how to drive when it rains
It's sunny for 85% of the year. Rain is generally thought of as a nasty rumor that might not even exist... that is until monsoon season comes, and we all hastily forget what we learned in driver's ed.
 
2. We all try to pretend that the University of Phoenix doesn't exist
Yes, it's headquartered here. No, we're not proud of it.
3. NOBODY eats outside on the patio unless there are misters
It's pretty much an unwritten Phoenician rule. We know all the best patios in Phoenix.
4. We all know someone who drives a golf cart around the neighborhood
We might even be that person.
5. It's easy to complain about the heat... so we all do it
We know it's still going to be hot in October. But every year we pretend like we're surprised.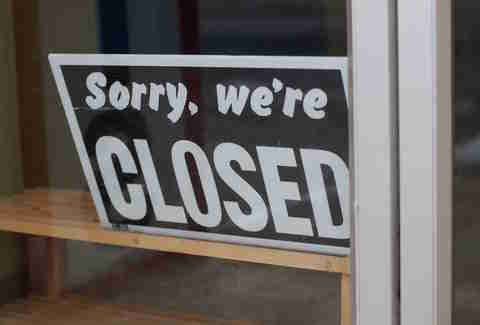 6. We all know the struggle of trying to find late-night eats
Basically 99% of the restos here close up shop at 9pm making it almost impossible to find good food.
7. Every home has a pool
Having a pool isn't a sign of wealth; it's a sign of living in Arizona.
 
8. We're all big sports fans... who prefer out-of-town teams
After all, most of the people living here are from somewhere else. So our loyalties are not to the hometeams.
9. We all know the panic of discovering a house scorpion
Should we call 911? Panic? Evacuate? All of the above?
10. All of us have had our bike stolen at some point
This is especially true if you went to college in Tempe, but the rest of the Valley can relate.
11. We've all floated the Salt River
And there was likely a lot of booze and sunburns involved.
12. We've all bragged about hiking Camelback
And Instagrammed it, and bragged about Instagramming it. But there are more great hikes around Phoenix just waiting to be explored.
13. We can all agree that Sheriff Joe is kind of a jerk
And he's pals with Steven Seagal. Ugh.
 
14. We can tell a snowbird by the way they pronounce stuff
Our street names, towns, and other Mexican or Indian-influenced words, for starters. It's pronounced fun-ee-shun. And the "L" is silent in Ocotillo (oh-cat-tee-yo). Fort Huachuca is Fort "Wa-CHOO-kuh". And don't get us started on Tempe.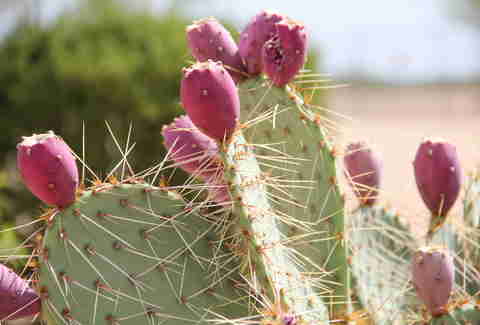 15. We know the uses for every cacti or succulent
Aloe vera works great on sunburns. Prickly pear tastes delicious in ice cream and libations. Agave = tequila. The list goes on.
Sign up here for our daily Phoenix email and be the first to get all the food/drink/fun in town.
Lauren Topor is a fun-ee-shun writer who's guilty of Instagramming and tweeting all of her Camelback hikes. See them all @laurentopor.