Whether it's a terrifying science experiment or an unsettling resting place, Pittsburgh is home to a great deal of mysteries. Just think of Pittsburgh as Gretchen Wieners' hair -- it's full of secrets, like these 10 strange, but true facts.
1. Liberace almost died in Pittsburgh
On November 23rd, 1963, Liberace was diagnosed with renal failure in Lawrenceville after spending the afternoon dry-cleaning his own costumes and thereby inhaling large amounts of carbon tetrachloride. A priest administered his last rights before Liberace undertook a then risky procedure called hemodialysis. In the days following, he was visited by a mysterious nun in a white habit that prayed with him and he soon began to recover. Liberace inquired about the nun when leaving, but could not find her and was told none of the nuns at the hospital wore a white habit.
2. Amelia Earhart crashed her plane here
In 1928, Earhart crash landed in Fox Chapel in what was called one of the worst crashes of her career. She survived and stayed at the Schenley Hotel (now the Pitt student union) in Oakland while her plane was repaired. Insert joke about crashing a plane being the only reason Earhart would ever visit Pittsburgh.
3. There are ghosts in the Pittsburgh Playhouse
Whether this is true or not, it is true that over the years, the playhouse has served as a synagogue, a reception hall, a bar, and a brothel. According to legend, an actress in the 1930s shot and killed her husband and his mistress and then proceeded to kill herself. She has since become a rumored Lady in White that has been spotted on the stage and balcony, gun in hand.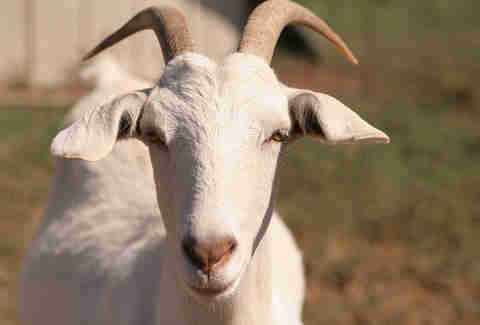 4. Transgenic mosquitoes and mutant vegetables abound
The Center for PostNatural History is full of all the scientific stuff that you didn't even know existed. It's the only place in the world to have a BioSteel goat on display. And did we mention that BioSteel goats have been genetically modified to produce spider silk in their milk!?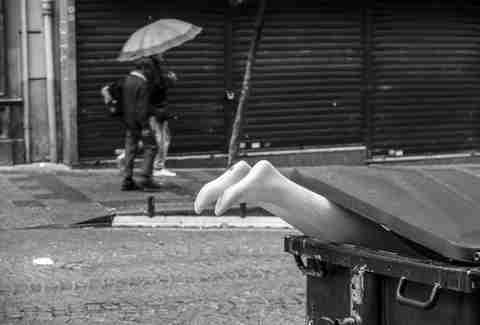 5. A decapitated head was found in North Versailles Township
Robert Wayne Marshall, one of the more gruesome contemporary serial killers, was characterized as a drifter from the North Side. The head of one of his alleged victims was discovered in North Versailles Township in 1988 with other body parts turning up in the months following all over the city. This case was never closed so watch your back, or um, head I guess.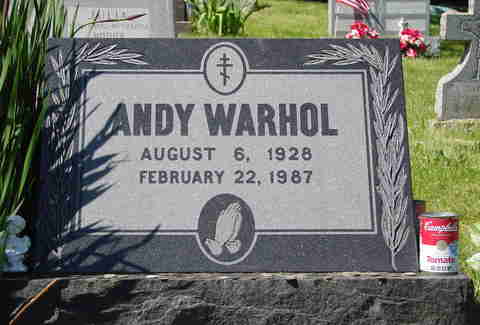 6. Andy Warhol's grave doubles as a pop art dance party
Located in Bethel Park, the grave of this famous pop artist is visited by many mourners and is continuously adorned with gifts ranging from cans of Campbell's soup to bottles of Chanel perfume and, on his birthday, it's the site of a full-on celebration including cake and dancers.
7. There are dead people in the Allegheny Observatory
This structure is open to the public but, unlike most observatories, it also houses the crypt of astronomer James E. Keeler, his wife, and his son, which rests beneath the base of the 31in Keeler Memorial Reflector Telescope. Somebody was way too attached to their work.
8. Toynbee Tiles
Pittsburgh is home to four out of hundreds of cryptic tiles that popped up all over North America in the 1980s. All contain some variation of the same text: "TOYNBEE IDEA IN KUBRICK'S 2001 RESURRECT DEAD ON PLANET JUPITER." Some of these files have been imbedded on Downtown's Smithfield St. Just don't get run over when trying to decode them.
9. "They're coming to get you, Barbara"
Evans City Cemetery provided the setting for George Romero's classic Night of the Living Dead. Unfortunately you'll have to provide your own slow-walking zombies to get the full effect.
10. We have an atom smasher
This five-story metal generator hasn't been active since 1958, but still stands tall in Forest Hills. Built by Westinghouse in 1937, this structure was the first industrial Van de Graaff generator in the world and was used for early nuclear experimentation. Its name and huge stature make it seem as though it might sprout legs at any moment and pull a War of the Worlds on us. So maybe just admire it from a distance. 
Sign up here for our daily Pittsburgh email and be the first to get all the food/drink/fun in the Steel City.
Julianna is a freelance writer in Pittsburgh, an all-around foodie, and self-proclaimed dog enthusiast. Follow her on Twitter @JuliannaLocal.