The Best Things Coming to Pittsburgh in 2017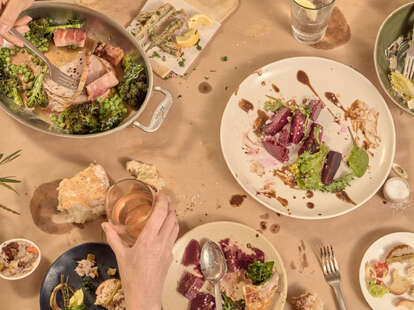 Courtesy of Union Standard
Courtesy of Union Standard
Hello, 2017! We welcome you with open arms and all the good you potentially have to offer us. What, with Pittsburgh apparently becoming a micro hub for the silver screen, our dining and brewing scenes exponentially on the up and up, and the coming our very own cat cafe (about damn time), there's already a lot to look forward to on our horizon. Here is a mere handful of what 2017 has in store for the Steel City.
Pittsburgh gets its first cat cafe
Anticipated date: January 2017
The Japanese cat cafe craze makes its way to Pittsburgh this month when Colony Cafe opens at 1125 Penn Avenue. This cafe will include a separate area for adults and cats to interact and play, with the overall goal of finding homes for these at-risk furry friends. In addition to Third Wave Coffee and espresso being served, there's also a wine bar where you can choose from a curated selection of blends.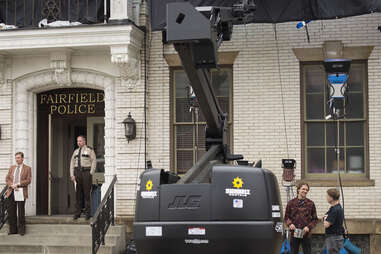 Mindhunter premieres on Netflix
Anticipated date: TBA in 2017
From executive producers David Fincher and Charlize Theron, Mindhunter could be Yinzers' next Netflix obsession, especially since it was filmed in The 'Burgh. Set in 1979, Mindhunter stars Jonathan Groff (Looking) and Holt McCallany (Sully) as FBI agents who interview imprisoned serial killers in order to solve ongoing cases. Sounds a little like Silence of the Lambs, which was also filmed in Pittsburgh. Eerie.
Downward Dog premieres on ABC
Anticipated date: Early 2017
Also filmed on location in Pittsburgh, the sitcom Downward Dog, starring Fargo's Allison Tolman, hits ABC in early 2017. The show follows Martin, a bored, introspective dog, and his owner Nan (Tolman) as they navigate through relationships and life. Think Marley & Me, but Marley talks to the camera in a Modern Family-style confessional and the dog doesn't die in the end (we speculate). Pittsburgh's Animal Inc. studio began Downward Dog as a web series, using special talking-animal technology (the same used on the chihuahua in Taco Bell ads) to achieve Martin's jowl blabbering speech movements.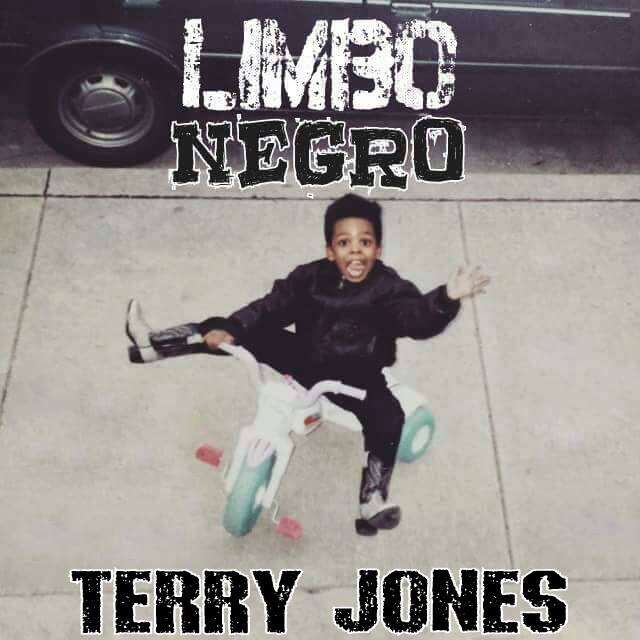 Terry Jones releases his first comedy album
Anticipated date: Early 2017
In August 2016, radio personality, comedian, and Hot Line Bling parody star Terry Jones recorded a two-night stand-up special at The Improv in Homestead. Now everyone will be able to experience Limbo Negro for themselves -- the digital video album dropped on December 30, just in time for the new year. The album includes fresh takes on everything from Black Lives Matter to the politics behind nursery rhymes (The Dish ran away with the Spoon because they were scrutinized for being in an interracial relationship!).
Our ever-expanding craft brewing scene gets even bigger
Anticipated date: January to Spring 2017
Pittsburgh's number of craft brewers has been steadily growing over the past few years, and we're excited to add at least two more to the roster. Mindful Brewing in Castle Shannon just opened while you were "observing the New Year" (read: nursing your brutal hangover) on Monday, January 2 at 3759 Library Road (the former McGinnis Market). Along with those microbrews, there's a full kitchen serving classy bar food and big-screen TVs for watching your favorite team's charge to victory. In the spring, we'll welcome Eleventh Hour Brewing to Lawrenceville at 3711 Charlotte Street. The business is a family labor of love for the McMahons, with founder Matt, his wife Keana, and brother Mark pouring their energy into creating "balanced, reliable, and delicious beers."
Union Standard Restaurant opens
Anticipated date: Early 2017
There's no doubt that 2017 will be an exciting year in Pittsburgh dining, but there's one restaurant coming early in the year that we've been eagerly keeping our eye on. Former Eleven Chef Derek Stevens is opening his first restaurant, Union Standard, in the Union Trust Building in Downtown Pittsburgh. Slated to open in early 2017, the restaurant will offer "outstanding food in a relaxed and informal environment." The Union Trust Building has undergone a lot of renovations, which you can follow on the forthcoming restaurant's Instagram.
The Greenfield Bridge reopens
Anticipated date: Spring 2017
Parkway East drivers, rejoice! In the spring of 2017, the Greenfield Bridge (nee Beechwood Boulevard Bridge) reopens after a year and a half of its closure for renovations that wrought frustrating congestion. Now, if only the rest of the restorative construction projects would wrap it up this year as well…
Sign up here for our daily Pittsburgh email and be the first to get all the food/drink/fun in the Steel City.