The best thing you can do when exploring the large number of Pittsburgh suburbs is to keep driving until you've reached the country. Are the people there any better? No, but there are far fewer of them. But since we're here to discuss the suckage factor of Pittsburgh's vast sprawl, let us explore the quaint, the commercial, and the angsty-teen-addled suburbs of Western Pennsylvania with open hearts and cynical perspectives.
Blawnox
Home to Moondogs, a live blues bar, and N Stuff Music, arguably Pittsburgh's best music store, Blawnox manages to be the perfect dreary spot for old musicians and kids looking to land their first gigs while also being one of the dullest places on earth.
Bridgeville
Full of mediocre pizza and not much else.
Carnegie
Where you end up if you're in a metal band and don't want to crash on your married friend's couches any more.
Cranberry Township
Housing developments, a sea of Starbucks, and strip malls full of bored teenagers trying to pop an ollie or buy cocaine when the security guards aren't watching.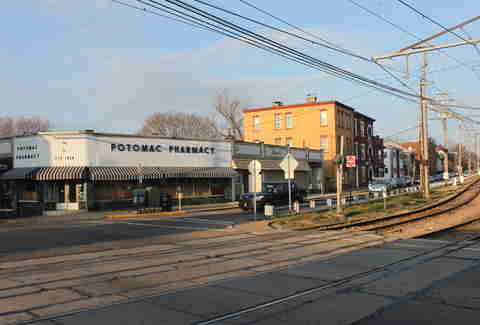 Dormont
With its quaint shops, tacky bars, aging bachelors, and happy families, Dormont doesn't quite know what it's trying to be.
Ellwood City
Supposedly run by the mob?
Etna
It's possible that the median citizen demographic in Etna is 60 years old, Caucasian, female, and criminally insane.
Evans City
Home to the graveyard where the famous, "They're coming to get you, Barbara," line was first uttered. Also, lots of cows and dangerous-looking bars.
Fox Chapel
Some of the top Google search results for Fox Chapel include "yacht club," "golf club," "country club"... you get it.
Greensburg
Perhaps the only suburb that can boast having a strip club located directly across the street from a church. Props.
McKees Rocks
That one part of the greater Pittsburgh area that even your super-progressive friends -- the ones who claim there are no unsafe neighborhoods -- won't set foot in. Fun fact: the now-deceased OxiClean spokesman Billy Mays was from here.
Millvale
Where you move if you're a 30-something married couple with a rescue dog and a baby on the way.
Monroeville
Like Cranberry Township, but bigger and full of ambiguous-looking buildings that no one ever goes into (or comes out of).  
Moon Township
Moon Township manages to somehow be less interesting than the gigantic floating space rock that it's named after. But at least it's close to Pittsburgh's only IKEA.
Mount Lebanon
The perfect destination for home-buyers who want to pay really high taxes and also be inconveniently far from the city.
Munhall
According to the internet, Munhall has excellent senior-care options, aka: it's where you go to die.
Oakmont
This suburb isn't blatantly terrible thanks to the Oakmont Bakery (which you should just camp out in front of at all times), but it also isn't terribly interesting. Neutral points awarded.
Ross Township
They're famous for how great their shopping mall supposedly is, but it doesn't even have a toy store. Ugh.
Seven Fields
Where Republicans go to procreate and teach their children the joys of fiscal conservatism.
Sewickley
RICH.
Sharpsburg
With a trendy new brewery slated to open up, Sharpsburg is borderline up-and-coming. But don't worry, it's also full of old ladies and lots of people you didn't know you were related to.
Upper St. Clair
Slightly less rich than Sewickley, but still, like, damn rich.
Warrendale
Full of cheap motels and family restaurants for when you've finally given up.
West Mifflin
Responsible for the Chevrolet commercial jingle that has inundated the mind of every Pittsburgher for over 20 years.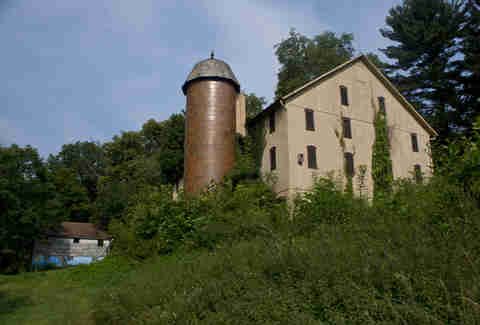 Wexford
Wexford is a bit more palatable than some of Western PA's sprawling suburbs. It's home to Soergel Orchards but, oddly enough, is also where Christina Aguilera grew up.
Whitehall Township
About as Caucasian as its name would suggest.
Wilkinsburg
The closest you'll ever be to Pittsburgh without actually being in Pittsburgh. Take 20 steps out of Regent Square and suddenly your taxes go up and your school district is terrible.
Zelienople
Often referred to as "Zelie-a-nowhere" by the angsty teen population, this little suburb inspired a touring band to name themselves after the small community when they visited and were blown away by what a beautiful town it was. Clearly, this band has not traveled much.
Sign up here for our daily Pittsburgh email and be the first to get all the food/drink/fun in the Steel City.