All the majestic white snow that gracefully veiled even the worst of Pittsburgh's potholes is finally melting -- and that means it's time to peel off your puffy coat and embrace the spring. Before the summer's unbearable grasp is upon us (it won't be long now…), let's eat, drink, and watch sex films with Dan Savage. Or, if you'd rather have Easter brunch with birds or get your photo taken with Captain Kirk, you can do that too. Here's everything you need to do in Pittsburgh this spring.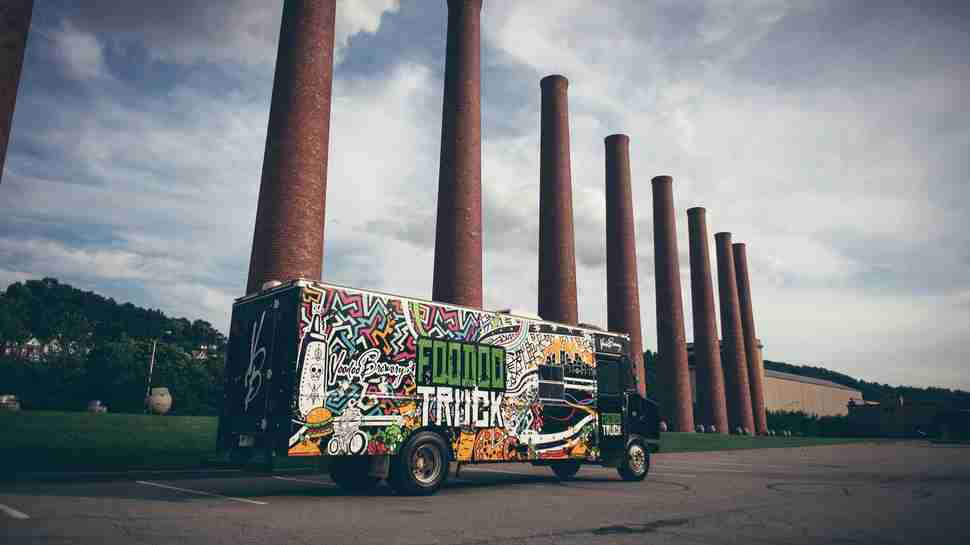 April 6
Voodoo Brewery Homestead
Stock up on Pepto-Bismol now, because this free event is back for its fourth year of glorious food truckin'. Twenty of the city's most excellent on-the-go restaurants will be joining Voodoo Brewery to bring you some of your favorite mobile eats including Bluebird, Franktuary, PGH Sandwich Society, Oakmont BBQ, Doce Taqueria, and Millie's Ice Cream, just to name a few.
Cost: Free admission
April 6 - April 7
Bradys Run Park
Join the Beaver County Conservation District for an all-you-can-eat pancake (buttermilk AND buckwheat) breakfast bar with 100% pure Bradys Run Park maple syrup. After all, it's the 42nd Maple Syrup Festival and it would be wrong to NOT eat a ton of pancakes. After you gorge, take in some outdoor entertainment, handmade crafts, and pony rides.
Cost: Free
April 7
Carnegie Music Hall of Oakland
Douse yourself with an extra dose of satire this spring. Humorist and author David Sedaris returns to Pittsburgh to bring the city another night of poignant comedy. Pulling from his unconventional upbringing in North Carolina, Sedaris brings a less-than-common wit and sense of observation to his comedy. His 2019 tour will be full of new stories and observations, followed by a book signing.
Cost: $45-$55
April 11
Carnegie Library Music Hall of Homestead
Unless you've been living under a rock with no Wi-Fi, you've likely heard of the breakout Netflix reboot of Queer Eye. The reality show's ensemble cast of remaking experts includes Jonathan Van Ness, hairstylist to the stars and one of the cast's most beloved members. With one show already sold out in Pittsburgh, Van Ness will be performing a second showing of Jonathan Van Ness: Road to Beijing, a stand-up comedy performance influenced by his lifelong hero Michelle Kwan.
Cost: $39-$59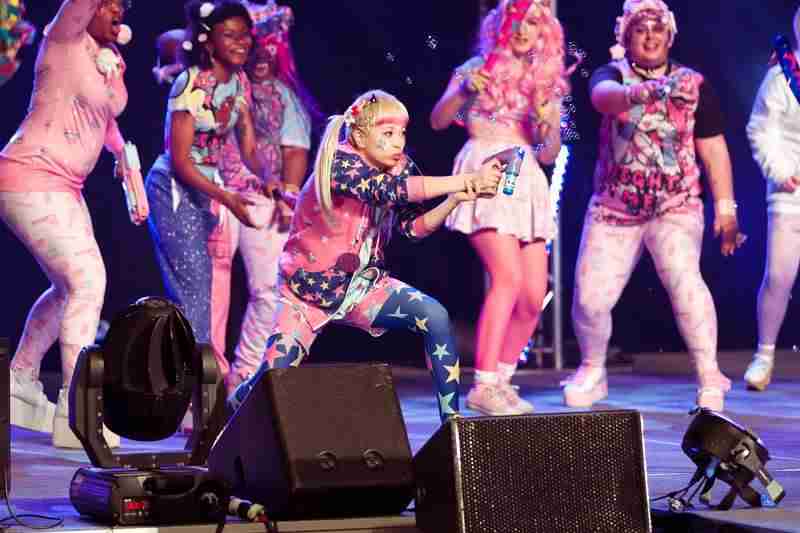 April 11 - April 14
David L. Lawrence Convention Center
In its 16th year, this Japanese pop culture convention will be adopting a "Wonderland" theme and showcasing all of the things that comprise this unique cultural phenomenon. Tekko, named for the Japanese colloquialism tekkosho (which means steel mill), is a four-day convention that welcomes all to learn about Japanese pop culture through gaming, fashion, anime, and music.
Cost: Registration starts at $50
April 12 - April 14
Monroeville Convention Center
One of the nation's largest comic book conventions, Steel City Con is back with 750 vendor tables and a slew of celebrity appearances from Rob Schneider, Billy Zane, Barry Bostwick, Karen Allen, and five cast members of The Office. If none of those caught your attention, I have only two words for you: Captain Kirk. Come for William Shatner, celebrity photo ops, fan art and, obviously, to scope out the abundance of over-the-top cosplay action that will make you question your completely undeveloped hobbies.
Cost: Tickets start at $23
April 14
Union Project
For all things ceramics, venture down to Union Project's 6th annual Mother of All Pottery Sales. Pittsburgh's largest ceramics event features dozens of local potters all showcasing their unique artistic styles through art and functional ceramic pieces. Peruse available wares before making your way downstairs for some hands-on ceramic art activities.
Cost: Free
April 14
Bay 41
Come celebrate the always growing Lawrenceville neighborhood and get a sampling of everything this area has to offer. Taste of Lawrenceville is free to attend and gives Pittsburghers a chance to explore the breweries, restaurants, and venues of the neighborhood. And as you check out all of the hood's many local businesses, don't forget to take in some live music and stop by the Game of Thrones pop-up bar.
Cost: Free
April 21
The National Aviary
Easter brunch is great and all, but it's starting to get a little boring. Instead of heading to your same old seafood buffet on a golf course for Easter this year, head to The National Aviary for a holiday brunch accompanied by birds from all over the world.
Cost: Adult tickets $44
April 26
Cultural District
As the weather finally starts to become palatable, emerge from your blanket burrito and make your way downtown for a night of free festivities throughout the Cultural District at the Gallery Crawl. There'll be an abundance of local art showcases and international artist installations as well as entertainment in the district's many art spaces and galleries. Don't worry: your blanket burrito will be there when you get back.
Cost: Free
April 27
August Wilson House
Celebrate a great American playwright and Pittsburgh icon at the August Wilson Block Party. The fourth annual celebration will take place in the Hill District at the historic home where Wilson spent the first 13 years of his life. The family-friendly party will go all day and include games, food, vendors, entertainment, and face painting.
Cost: Free
May 1
Heinz Field
For those of you who consider yourselves wine connoisseurs (or can simply tell the difference between a box of Franzia and a moderately priced bottle of chardonnay), the Pittsburgh Wine Festival 2019 is calling you home. With 530+ wines to peruse, this annual event is a true celebration of the artistry of winemakers from all over the world.
Price: $125-$250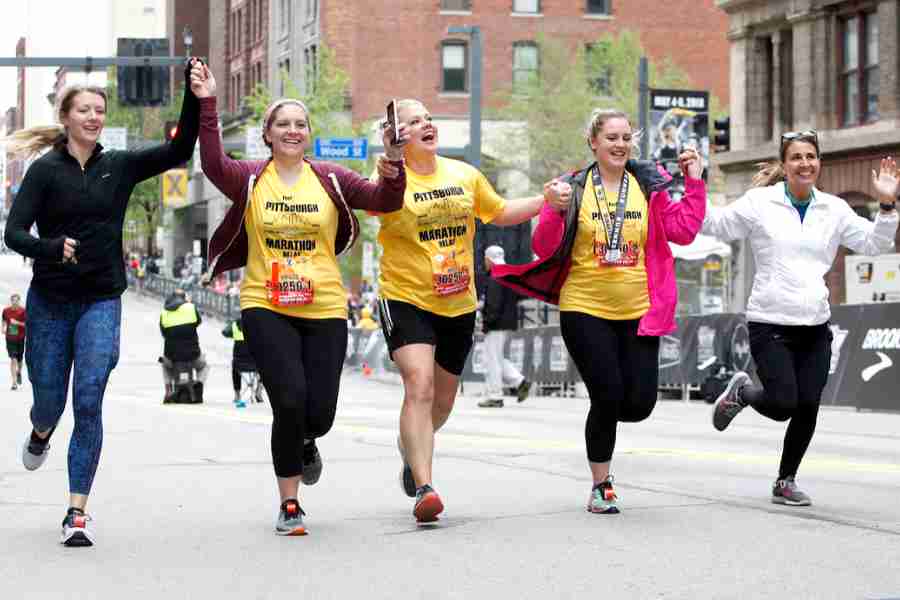 May 5
Downtown (begins on Smithfield Street)
Join Dick's Sporting Goods for the Pittsburgh Marathon in its 11th year. Whether you've been training all winter or you just plan on cheering on your stronger-willed friends from the sidelines, the Pittsburgh Marathon is an Iron City tradition and the best way to get into the summer spirit.
Cost: $145 to register, but free to watch
May 5 - May 11
Saint Nicholas Greek Orthodox Cathedral
Prepare yourself for seven days of gyros, lamb, and more honey-drenched layers of fillo dough than you've ever seen in one place. The week-long Greek Food Festival has become an annual tradition at Oakland's Saint Nicholas Greek Orthodox Cathedral and attracts thousands of people from all over Western Pennsylvania. Join 'em this spring for Greek dance performances and all the authentic Greek cuisine you could ever hope for.
Cost: Free
May 10 - May 11
Regent Square Theatre
Almost exactly what its title would suggest, the HUMP! Film Festival is a menagerie of sex-positive films celebrating body and gender acceptance. Join Dan Savage as he redefines "conventional 'porn' one audience at a time."
Cost: $20
May 11
Stage AE
Join Highmark this spring for their annual Walk for a Healthy Community, a fundraiser benefiting local health and human service agencies while promoting healthy lifestyle choices for the greater Pittsburgh community. 100% of the proceeds go to helping organizations raise funds for their individual missions, so tie up those laces and enjoy a scenic walk around the city for a worthy cause.
Cost: Varies
May 11
Various Millvale locations
Three years running, Millvale Music Festival is back to showcase all of the new local artists that Pittsburgh has to offer. Featuring all-regional artists and musicians, this festival aims to celebrate Western Pennsylvania and also bring patrons to the unique selection of venues in the neighborhood of Millvale. Come out to this year's festival to experience the work of more than 100 different visual and performing artists in a historic part of the city.
Cost: Free
May 16 - May 19
Various locations
An event for the children among us (including those who still shed a tear at the memory of Goodnight Moon), the four-day EQT Children's Theater Festival organized by the Pittsburgh Cultural Trust will feature seven diverse plays and art experiences brought to life for attendees.
Cost: Tickets start at $12 per performance
May 24
The Meadows Racetrack & Casino
Just when you thought spring couldn't possibly have anything else to offer, a night of food trucks and weiner dog racing comes along. (Yes, you heard that right.) After you grab several dinners from the Greater Pittsburgh Food Truck Festival at the Meadows Casino, head down to the racetrack and see some of the most talented short-legged athletes around go for the best run of their lives.
Cost: Free
Sign up here for our daily Pittsburgh email and be the first to get all the food/drink/fun in the Steel City.