There's more to fall in Pittsburgh than transforming into a human/blanket burrito hybrid and consuming pumpkin-flavored versions of every conceivable treat. Don't get sucked into the usual seasonal malaise. Instead, prepare for a season full of live music, whiskey, larger-than-life film screenings, and more Halloween-themed fun than you're physically able to cope with. We've gathered the very best that the 'Burgh has to offer this autumn -- all you have to do is start marking your calendar.
Recommended Video
HearseCon Is the Biggest Hearse Event of the Year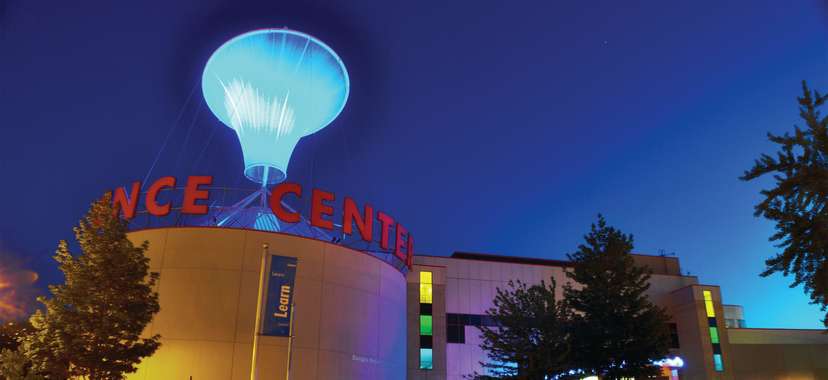 September 6 - 13
The Rangos Giant Cinema
Prepare yourself for a viewing of Stanley Kubrick's classic 2001: A Space Odyssey as you've never seen it before. The Carnegie Science Center's new theater will be showing the latest restoration of the film in 4K digital resolution and multichannel surround sound, creating a completely immersive experience for viewers.
Cost: General admission is $9.95, $7.95 for members
September 8
East End Food Co-op
Get ready for a full day of all things agriculture at the Pittsburgh Urban Farm Tour. This self-guided tour will lead you all over Pittsburgh's once-vacant lots that have now been transformed into successful urban farms, apiaries, and community gardens. The tour begins in Point Breeze at the East End Food Co-op, and continues through the East End and into Garfield, South Side, and North Shore.
Cost: General admission is $15
September 8
Moon Park
Fall is approaching, and your muggle heart is undoubtedly yearning for the nostalgia of Harry Potter. The first ever Moon Wizarding Festival invites you to partake in some Potter-themed crafts, food, drinks, costume contests, trivia tournaments and, of course, a sportly game of Quidditch. Local artisans and crafters will be on site selling their magical wares during this all-day festival that's free and open to the public.
Cost: Free
September 13
Spirit
For one evening only, the Homeless Children's Education Fund will be turning Spirit into an indoor beer garden. Help a great cause and enjoy a night of beer and local music; admission gets you two drink tickets and free rein of Slice Island's pizza and salad bar, with a portion of all ticket sales going to HCEF. If you want to help out but stay sober, be sure to check out the Designated Driver ticket that gets you everything but the drinks -- your friends will love you for it.
Cost: General admission is $30, Designated Driver is $20
September 15
Carnegie Science Center
Have you ever felt like there are way too many fandoms for you to ever just choose one? Now you don't have to. Carnegie Science Center has taken everything you love about Doctor Who, Star Trek, and Star Wars, and combined them for a full day of activities, challenges, and live demonstrations. Suit up in your favorite garb and take a journey through multiple universes. All activities are family-friendly and include the Stars Over the Federation laser show, a roving TARDIS, a chance to destroy the Death Star as you fly through the galaxy on a zip line, and much more.
Cost: Free with admission to the Carnegie Science Center ($20)
September 20
Carnegie Museum of Art
Thrival Festival has joined forces with Carnegie Museum of Art for the second year in a row to explore the question: "What makes us human?" This collaborative evening will immerse patrons in a variety of technology simulations, interactive activities, and art exhibits throughout the museum. John L. Battelle, co-founder of Wired, will be moderating discussions in the Carnegie Music Hall that strive to evaluate the relationship between humans and technology.
Cost: $15 for general admission, $10 for members, $8 for students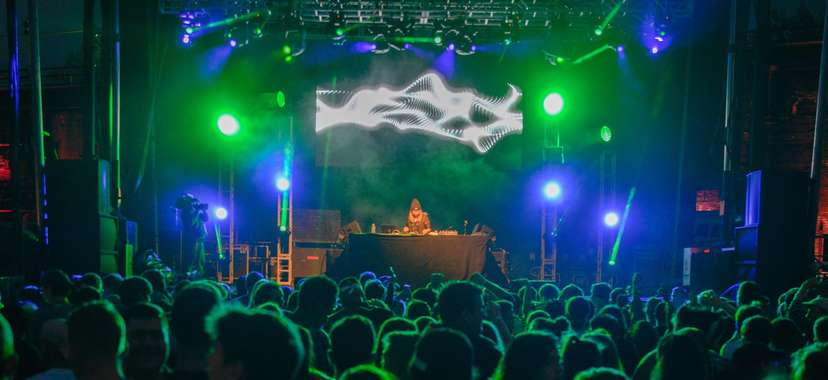 September 21
Highmark Stadium
After you've given your brain a workout, head to this year's Music X Arts live music experience. Performances by Dillon Francis, Matt and Kim, Paul Luc, Bastard Bearded Irishmen, Brooke Annibale, and Mars Jackson will kick off this outdoor event built to highlight our region's innovative spirit and the charm of the rust belt.
Cost: $30 for general admission, $50 for pit passes, $99.50 for VIP passes
September 22
Trax Farms Market
For the official first day of fall, head south to Trax Farms for some seasonal beer sampling, and then grab a six-pack of your own, take a hayride, fumble your way through the corn maze, or curl up beside the bonfire. Flannel isn't required, but you should probably wear some all the same. Festivities start at 3pm, and the last hayride up the hill is at 6:30pm!
Cost: $10 for an adult hayride ticket
September 21-22 & 28-29
Penn Brewery
Kick off your October festivities before the month even begins, with two weekends of Oktoberfest! Penn Brewery's mid-19th-century architecture and ambience are perfect for celebrating everyone's favorite excuse to drink massive amounts of bier. With the promise of traditional Bavarian music, German cuisine, and "Gemutlichkeit," Penn Brewery's Oktoberfest is the place to be -- other than, y'know, Munich.  
Cost: Free, with VIP options available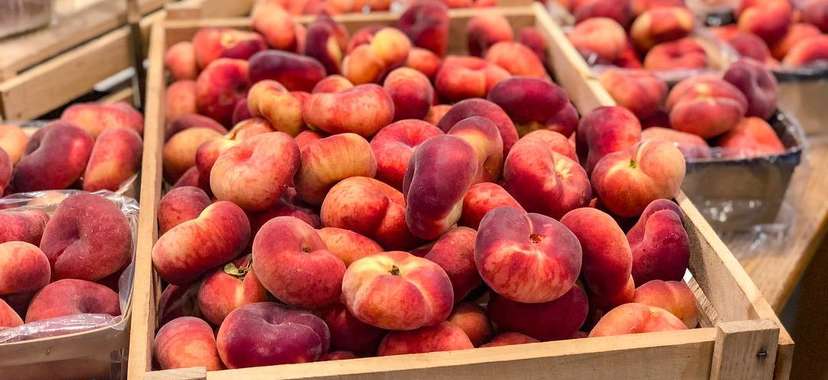 September 22 - October 28
Soergel Orchards
If you still haven't gotten your fill of quaint fall activities, be sure to check out Soergel Orchards' Fall Festival. Every Saturday and Sunday until the end of October, you'll find tons of BBQ at the Food Barn, goodies at the Sweet Saloon, apple and pumpkin picking, hayrides, and so much more. While you're there, be sure to load up on samples of Boyd & Blair Potato Vodka, selections from Arrowhead Wine Cellars, Arsenal Cider, and beers on draft from Aurochs Brewing Company.
Cost: Free to attend, pay as you go
October 1
Row House Cinema
Exactly 50 years ago, on October 1, 1968, George A. Romero brought his obscure horror film to Pittsburgh's Byham Theater for its debut. Since its release, Night of The Living Dead has become an iconic horror film and Romero is still regarded as a master of the genre. This October 1, you'll have the chance to watch the classic film on the big screen as part of the official Romero Lives celebration happening all over the city of Pittsburgh.
Cost: General admission is $10
October 6
Bierport
It just wouldn't be autumn without the mention of carefully curated and aged booze, and the third annual Barrel Bash at Bierport doesn't disappoint. They'll be bringing out extra taps this year, including some new and unusual beers made using different methods and barrel types. You can start drinking at 11am and enjoy authentic Argentinian-inspired street food from 2-8pm. Tango Food Truck will be infusing some of Bierport's barrel-aged selections into their food to create unique sauces and flavors just for the event.
Cost: $17 for five drink tickets
October 6
The Waterfront
The eighth annual DogtoberFEST has arrived! Make your way to the Waterfront for an afternoon of dog-themed festivities and a dog costume contest parade. Come down to visit with our region's many shelter animals in need of a home, or use the opportunity to find a companion animal of your own.
Cost: Free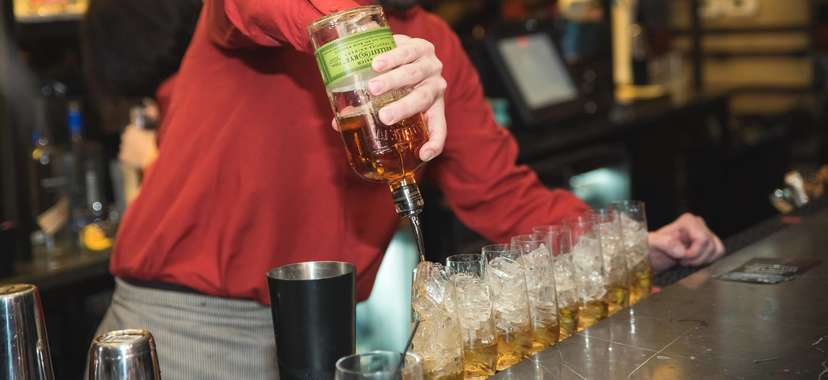 October 20
Various locations
For the eighth year running, Boo & Brew Bash is back for another night of Halloween-themed bar crawling; some of last year's lineup included Seven, Stuff'd, Howl at the Moon, August Henry's City Saloon, and Social House 7. Have a halloween-themed cocktail at some of downtown's best bars and, when your tired zombie limbs start to rot off, head to the event's official After Party, where you can enjoy a round of appetizers and more festivities. Dress to impress, since the night will end with rewards for "Best Costume" and "Best Group Costume."
Cost: General admission is $35
October 26
Carnegie Museum of Natural History
With Halloween just around the corner, the Carnegie Museum of Natural History brings us yet another event in the 21+ After Dark series. Haunted Museum: Year of the Zombie invites you to explore the museum after-hours for a closer look at the cannibalistic brain eaters we all adore. Practice your best dead leg drag for a night of trick-or-treating around the museum as you search for some thematic prizes. Patrons will get to watch a brain be dissected while discovering the organ's nutritional value (maybe zombies don't have it all wrong after all), learn about "real-life" zombies, watch Night of the Living Dead on the museum's big screen, and shake those hollow bones to music provided by Pittsburgh Vibes Unlimited.
Cost: $15 in advance, $20 at the door, or $13.50 for members
October 26
Rivers Casino
Whether you like it straight or on the rocks, The Pittsburgh Whiskey Festival will have exactly what you need to satiate your inner connoisseur, with more than 200 varieties of whiskey. Before you take your personalized snifter glass off the shelf, though, be sure to put on your spookiest Halloween costume, because the theme of the 13th annual festival is Monster Bash. So dress scary, but maybe opt for a loose-fitting monster costume, because each ticket includes access to more whiskey than you'll know what to do with and a full dinner buffet -- and nobody likes a bloated Dracula.  
Cost: $100
October 26
Soldiers & Sailors Memorial Hall & Museum Trust, Inc.
Get a look into the world of Hannibal Lecter and Clarice Starling at this once in a lifetime event. For one night only, step into the cage scene from Silence of the Lambs in the very room it was shot in in 1991. Halloween costumes are encouraged and you get extra points if you dawn a Buffalo Bill ensemble.
Cost: General admission is $10
November 2 - 3
Carnegie Science Center
The Murder Mystery Sleepover Adventure will kick off with a performance showing a crime scene and potential suspects. Each participant will make their way through the museum where they will only get clues if they complete challenges and CSI workshops. During the event, everyone will learn about blood typing and DNA analysis, get to see a movie in the Rangos Giant Cinema, and snack on hors d'oeuvres and a late-night treat. Whoever finds the murderer first gets a prize, but the real prize is the free Wigle Whiskey samples and continental breakfast the next morning.
Cost: General admission is $95, members receive 10% discount
November 9-10
Teamsters Local Union 249
The Pittsburgh Vintage Mixer is back for its 12th season with over 30 local and regional merchants. The mixer will have an eclectic assortment of wares including home goods, vinyl, vintage fashion, artwork, collectibles, and much more. Protip: PGH Vintage Mixer will be offering Night Owl tickets on November 9 for customers who want first dibs on everything the vendors have to offer.
Cost: General admission is $5, kids under 12 are free, Night Owl tickets TBD
November 16
Downtown
To bring fall to an end, join your fellow Pittsburghers and the Pittsburgh Downtown Partnership for the city's official welcoming of winter and the holiday season as they light up all of downtown with the aptly named Light Up Night 2018. Let the twinkling lights help you forget the bitter cold that December will bring. You are now allowed to become that blanket burrito we mentioned before.
Cost: Free
Sign up here for our daily Pittsburgh email and be the first to get all the food/drink/fun in the Steel City.