Now that the sunburns, smoke, and swimming holes of summer are entering the rearview, it's time we Portlanders set our sights forward to what most of us consider the de facto state of being in the Northwest -- winter. Wait, there's another season in between there somewhere, right?
Though it's fleeting in the Northwest, this cheery preamble to monsoon season most places call "fall" has a wide variety of seasonal delights that go well beyond the standard fare of corn mazes, football, and pumpkin spice everything -- although there's plenty of that too. So dust off your Doc Martens, get that chunky sweater out of storage and brace yourself for an action-packed three-month stretch of mild downpours and stronger drinks.
Recommended Video
The Definitive Eggnog Recipe You Need for the Holidays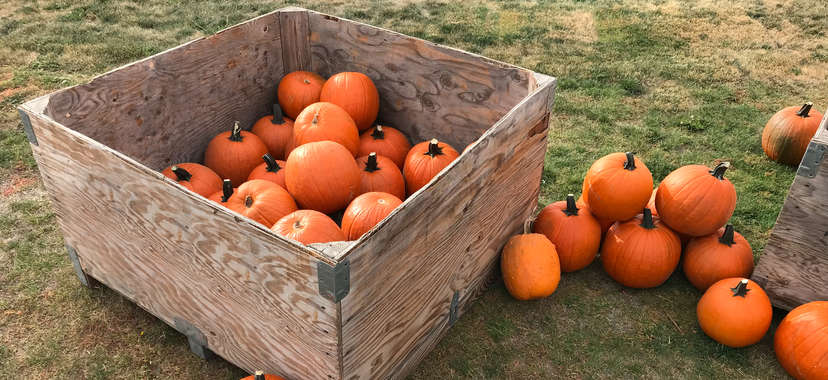 SEPT 21-OCT 31
Bella Organic Farms (Sauvie Island)
If you bailed on summer trips to Sauvie Island due to the alcohol ban at the beaches, here's your shot at redemption with a side of whimsy. Though it's only visible from above, Bella Organic Farms always goes out of their way to trim their corn maze in very artful and prescient ways, with this year's theme being related to Portland's bid to bring an MLB team to town. If you couldn't care less about the MLB, there's hot cider and a good scare or two to seal the deal.
Cost: $15
SEPT 28-29
Oaks Park
As far as beloved beer nerd festivals go, the annual Fresh Hops Festival is right up there with Oregon Brewers Fest and Cheers to Sour Beers. As the name connotes, it's a celebration of all things fresh and hoppy, which in turn is an industry-wide tribute to the craft that's put Portland on the map as the promised land for our very particular (and popular) style of IPA. You won't find fresher or tastier beer anywhere else than this festival, so do yourself a favor and take the opportunity to align your palate with a slate of fresh-hopped beers like a hazy IPA from Breakside, Flam Tap IPA from Montavilla Brew Works, and a Oktoberfest/Marzan hybrid from Zoiglhaus.
Cost: $20 for a glass and six drink tickets
SEPT 30
Mt. Hood Oregon Resort
If you couldn't get enough esoteric food experiences at the Feast, head up to Mount Hood for Wild About Game, which features rockstar chefs like Peter Cho of Han Oak and Justin Woodward of Castagna gettin' weird with wild meats like venison, boar, elk, and all manner of other woodland animals one can ostensibly find within a few miles of the event site.
Cost: $75
OCT 5-7
Holy Trinity Greek Orthodox Cathedral
There's more to Greek festivals than gyros, spanakopita, and hasapiko, but you wouldn't be wrong in flocking to the parking lot of this historic church in Laurelhurst if you're in the mood to take in an exorbitant amount of all three.
Cost: Free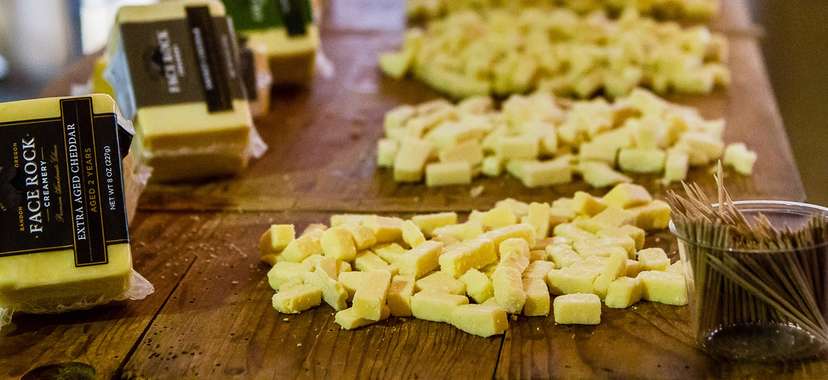 OCT 6
Portland Night Market
Portland is already home to two fantastic, cheese-centric bars in Chizu and, well, Cheese Bar, but now that science has proven that cheese is as addictive as crack, we'll assume you'll take your hits of gruyere, Humboldt Fog, and extra sharp Cheddar any way you can get them. In this case it's The Wedge, which is a farmers market-style spread of fine cheeses from over 75 cheesemakers spanning all corners of the country.
Cost: $15 advance, $20 day-of
OCT 14
Leftbank Annex
Willamette Week's annual Beer and Cider Pro-Am has quickly become one of the beer scene's premier events, pairing seasoned professionals with ambitious homebrewers who often have more impressive chops than Portland's many staid veteran breweries who've been coasting by on InBev money and infinite marketing for over a decade. If you're ready to take a look at (and taste of) who's next, this is the place to do it.
Cost: $30 for a commemorative glass and 30 2-ounce tasters
OCT 19-21
Oregon Convention Center
If your taste in video games stopped evolving around the time Goldeneye was considered a retro classic, then the Portland Retro Gaming Expo is exactly where you'll want to be. The basement of the OCC will be packed with upright arcade classics and old console games alike, which means you may want to lay off the smokes for a few weeks to get you lungs in shape for all the NES games you'll be blowing on throughout the weekend.
Cost: $35 for a three-day pass, or $16-$27 for individual day passes
OCT 20
Tualatin Lake of the Commons
Is "Keep Tualatin Weird" the next "Keep Portland Weird"? If you've ever watched a cadre of grown adults attempt to row hollowed-out pumpkins across a small lake in the city center of this southwestern suburb, you'd certainly be inclined to believe so. Until the Red Bull Flugtag returns to Portland, this is the default go-to event for people who are hellbent on putting weird things in the water to see what happens.
Cost: Free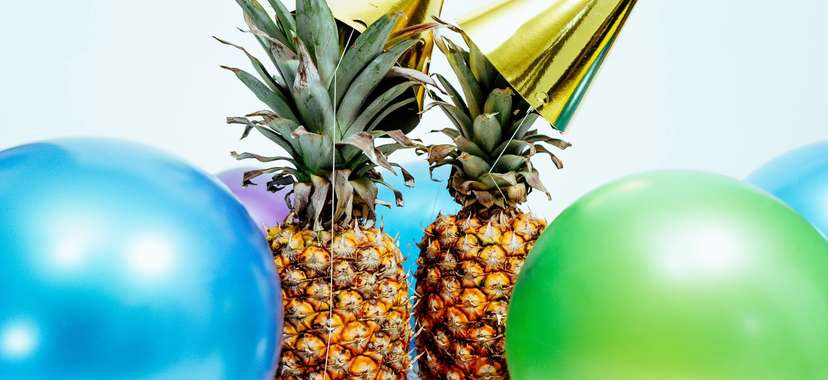 OCT 20-21
Oregon Convention Center
Whether you're considering a vegan lifestyle or are forced to deal with someone who is on a regular basis, Portland VegFest is a great chance to dabble in the wild and wonderful world of artificial meat products masquerading as all of your favorite carnivorous indulgences. Be sure to try an Impossible Burger, at the very least, because vegan burgers that look "bloody" are a thing now.
Cost: $10 for a single-day pass; $17 for the whole weekend
OCT 27
Rogue Eastside Pub & Pilot Brewery
When was the last time you drank a beer made by Rogue? If you're drawing a blank, now's a better time than any to check out their somewhat-newly-remodeled brewpub in Buckman and enjoy a pumpkin beer or two out on the patio. It's an impressive deviation from what you'll find in the cooler of your local Plaid Pantry, and the fact that they have ungodly sums of money to brew no less than five types of pumpkin beer for the season means you're almost guaranteed to be surprised in the process.
Cost: Admission is free, but there's a suggested $5 donation at the door and you'll probably want to buy a beer or two
NOV 10
Portland Art Museum
Formerly known as Wordstock, the beloved one-day literature festival arrives just in time for the part of the year when most Portlanders disappear for months with a pile of books and gallons of coffee and tea. Consider this the last good reason to leave your house and socialize aside from trips to New Seasons, with appearances from Tom Hanks and Broad City's Abbi Jacobson counting among the many highlights of this year's fest.
Cost: Prices vary per event -- see website for details
NOV 8-10; 15-17
Revolution Hall
Part DIY porn party, part sexual norm-smashing hootenanny, the annual Hump Festival is pretty much every single thing conservatives hate about Portland all rolled into one. It's actually much more tame than it sounds, but Dan Savage spearheads the whole thing, so don't expect to feel comfortable or content 100% of the time. Trust us -- it's much more fun that way.
Cost: $20 for early bird admission; $25 for general admission
NOV 28-DEC 2
Pioneer Courthouse Square
Sick and tired of getting made fun of for drinking malt-y, syrup-y beers when everyone else is chewing on triple barrel-aged IPAs? Then the Holiday Ale Festival is the beer fest for you! Featuring over 50 brewers offering a plethora of holiday ales spanning the entire craft beer spectrum under a massive enclosure aside the iconic giant Christmas tree, this event will make you feel loved and accepted.
Cost: $40 for a commemorative glass and 12 beer tickets
Sign up here for our daily PDX email and be the first to get all the food/drink/fun Portland has to offer.