People from all over the world love Portland, but the harsh reality this once-sleepy melting pot of bohemians, lumberjacks, and weirdos now faces is that it's being loved to death. Before heeding the advice of Portlandia and moving here to live the dream of the '90s, give us a chance to dispel the myths that have given recent college grads and midlife-crisis rebooters alike reason to believe that living the life of a semi-retired layabout is still something you can do here. These are the things people -- including some Portlanders -- believe about the City of Roses.
Everyone is an artist or musician
This would actually be true if Instagramming sunsets or selling jewelry made from pine cones on Etsy counted as "artistry," but alas, they do not, so your cashier at Safeway is just that. He may tell you about the latest vaporwave remix he uploaded to SoundCloud that morning, but everyone knows vaporwave isn't actually music.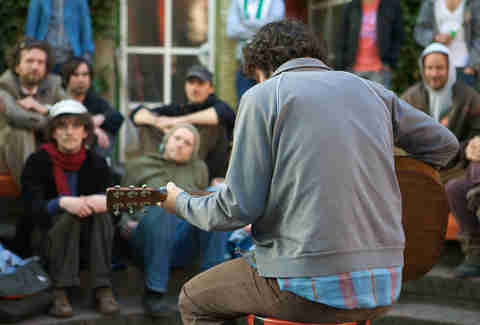 It's all folksy indie music, all the time
If the popularity of groups like The Decemberists or Blind Pilot have lead you to believe Portland is basically the Nashville of docile librarian music, we dare you to spend an evening getting intimate with the doom metal and hardcore scenes at places like High Water Mark or The Know. Wear your Belle and Sebastian T-shirt under a cardigan while you're at it -- it may be the most punk thing ever.
 
Everyone is a lefty socialist
Though "Little Beirut" -- as it was known to George H. W. Bush -- has been a bastion for absurd ideas that are too liberal for NPR (which gave us KBOO), the boomers up in the West Hills are finally old enough to have forgotten the days when a bike-commuting barkeep was Portland's best choice for mayor (see you at Goose Hollow, Bud). Fear not, perturbed proletariat -- their haughty elitism will be smitten within minutes when the big one comes.
The entire city is perpetually stoned
With cannabis legalized for recreational purchase as of Oct 1, you're guaranteed to catch a whiff the next time you stroll by a bus stop or that park down the street that's infested with drum circles. Shit, that reminds me! Some burner who was crashing on my couch has my bus pass. Need to get that back. What were we talking about? Busses? Oh yeah!
 
Everyone loves strip clubs
On a whole, Portland is proud of owning the distinction of having the most strip clubs, per capita. The encroaching wave of conservatives, however, are not, and have gone to such lengths as converting a titty bar into an evangelist church. At least we have the vegans and Satan on our side!
Slow drivers make the roads way better
Read it and weep, zealous natives who think driving 10mph under the posted speed limit is making Portland a safer place to raise a family and goats and chickens: your slow driving is ruining everything. Step on the gas, and while you're at it, maybe refrain from stopping in the middle of Burnside to let pedestrians cross when they're nowhere near a crosswalk. I'm late for yoga, goddammit! Speaking of yoga...
Everyone is a yoga student
This is only false because we're at the event horizon of there being more yoga teachers than actual yoga students. Like academian lifers who get PhDs in math for the sole purpose of teaching math to PhD candidates, it's a needless holding pattern that will never end.
 
Everyone has a quirky career
It may take you months to find one, but sooner or later you'll meet a beardless male Portlander with a 9-5 job that involves arcane tasks like making sure the busses are on time and the beer gets delivered to the dive bar down the street. Don't be alarmed. They're called adults, and they walk among us. Don't look them in the eye and they'll leave you alone.
 
All the food is local/organic/artisan/small batch/bespoke
Anyone who gets all uppity about how far you have to travel to find a chain restaurant has obviously never been to the Lloyd District. It has its own quirks, like a Taco Bell with a laptop bar and a Denny's that's NOT open 24/7, but these aren't exactly reasons for a pat on the back. There's plenty of delicious garbage food in Portland if you're willing to look for it.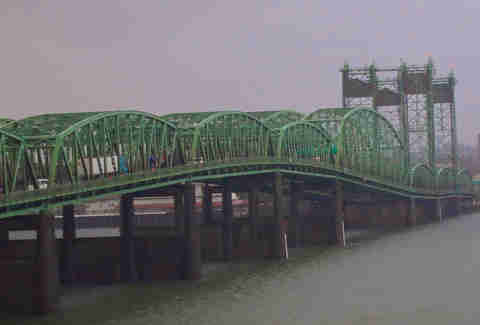 It never stops raining
Perhaps the most famous myth of them all, this is a multi-faceted form of shade that's thrown by "Old Portland" (e.g. anyone who's lived here even a day longer than you) to keep transplants out. Whether you're counting average rainfall or rainy days, Portland is bested by a laundry list of Southern backwaters that no Portlander would ever consider moving to in their wildest dreams. If you can deal with a couple hours of daily drizzle for eight months, you'll be just fine.
It's cheap to live here
Forget starting folk bands, homebrewing, and tending to the urban goat farm: complaining about gentrification has become Portland's new official pastime. It doesn't take an economist to understand how the low supply of bungalows available to house the large influx of out-of-work bassists and bartenders has created an absolute nightmare for anyone trying to put a roof over their head these days. You may want to hop to it and plunk down $900/month for that bare mattress in the corner of the basement of that vegan community space by the airport while you can, because it's not getting cheaper and their landlord will probably turn it into an Airbnb by this time next year.
 
It's "where young people go to retire"
Unless you consider spending 70 hours a week stocking the frozen foods at Whole Foods then being the guy with the Greenpeace clipboard bugging the shit out of people outside of said Whole Foods just to pay the rent "retirement," consider the dream of being an underemployed bohemian drifting through a drizzly mumblecore movie of a life effectively dead.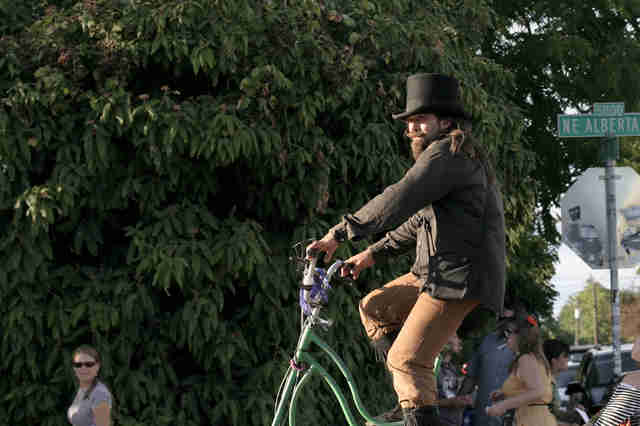 Everyone is a hipster
A quick stroll through the Pearl District or the areas adjacent to any stop on the MAX Blue Line east of the 60th Ave station will make it abundantly clear that #basic people of all socioeconomic backgrounds find ways to survive the insufferable banality of inner Portland. Whether it's a Lululemon between an Anthropologie and a Starbucks with a wine bar in it or an apartment complex behind a Walmart that's been featured on several episodes of Cops (the best episodes, too), all manners of un-hip behavior are able to flourish in Portland.
 
Beaverton is a reasonable place to live before you find something closer in
You're plotting your move to Portland and quickly become desperate for a temporary housing situation that will accept you, the girl you just met at Bonnaroo, and your three dogs. You're sold on a generic housing tract in Beaverton because the ad promises "a quick walk to shops, restaurants, and the MAX station." You wake up five years later with a yippy little toy dog, a job managing the T-Mobile kiosk in the mall, and a wife who still goes out on the weekends in Chinatown with her ex-OSU sorority girlfriends. Crying in your car while stuck in traffic on US-26 is the only alone time you get to spend wondering what happened to your dreams.
 
The deluge of transplants makes dating an enjoyable and varied experience
A dating pool that turns over every six months sounds like a single person's dream, but it doesn't take long to figure out the endless churn of service-industry lifers, basic chicks hiding behind Pendleton, and cynical transplant manchildren who write about Portland transplants is really an exhausting nightmare filled with false starts, unreturned texts, and custody battles over adopted cats. You're better off hoping that fake girlfriend from Canada you met in a chatroom becomes real if you believe in her hard enough.
  
It's the whitest place ever
Actually, this is 100% true because NPR said so. Logic doesn't get much whiter than that! But hey, at least everyone here has a [insert ethnicity here] friend.
Sign up here for our daily PDX email and be the first to get all the food/drink/fun Portland has to offer.
    
Pete Cottell moved to Portland in 2013 thinking he could pay the rent by selling hand-knit beer koozies on the side of the road. Enjoy his artisanal, small-batch cynicism at @vanifestdestiny.