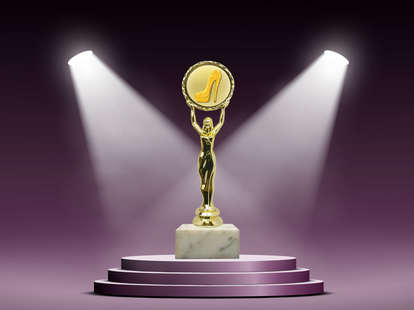 Jennifer Bui/Thrillist
Jennifer Bui/Thrillist
The task of picking the best strippers in Portland is Herculean, even Sisyphean (if you didn't watch Fargo, he's the one who pushes the rock). Portland is the stripper capital of the US, a place where nude dancing is a widely accepted and beloved way of life. Point is, there are tons of great dancers in Portland (among them, our own columnist, Elle Stanger).
Which is to say, picking the best dancers in town is tough. But for our dollars, these are the best ladies (and one gentleman) currently setting stages on fire.
Fiercely athletic, Orchid is described by co-workers as a "pole Jedi," which makes sense, considering her gravity-defying skills on the pole (we're still unsure about whether she can read our minds). Her style used to be more "tongue in cheek" -- think viking costumes -- but she has moved into a more ethereal and mysterious style, living up to her title of a "modern day geisha."
Catch her at: Casa Diablo, Casa Diablo II, and Kit Kat Club
Vincent Noir radiates, or more accurately, oozes charisma. Her dark vibe is contrasted by her warmth and disarming quirkiness. Add to that her pole skills, predilection for strappy apparel, and her unparalleled mix of elegance and sensuality, and you'll see why she's one of our favorite dancers in the city.
Catch her at: Devil's Point and Lucky Devil Lounge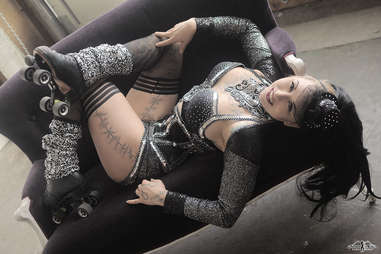 With her tattoos, roller skates, and multiple burlesque talents, Ivizia could be accused of being the "most Portland" stripper out there, were it not for her having a job. Her other talents include puppetry, cube dancing, costuming, contortion, and, most notably, fire-dancing, which you can see at Sinferno Cabaret at Dante's. Oh, and in December 2015 she was crowned Miss Exotic Oregon.
Catch her at:Mary's, Kit Kat Club, and Dante's Sinferno Cabaret
It's difficult to find appropriate adjectives to describe Ryder, but intense, powerful, and badass all fit the bill. With a shaved, tattooed head and split tongue, Ryder might intimidate some, but that soon dissolves when they see her athleticism and grace onstage. Ryder may be the strongest dancer in Portland; watch the dollars rain onstage whenever she performs one of her outrageous feats, including shoulder stands, headstands, and horizontal push-ups like the ones Nic Cage did in Con Air. Except hot.
Catch her at:Devil's Point and Kit Kat Club
Toxic is the punk-rock stripper/model your mom warned you about, assuming your mom loves strip clubs and has advice about punk-rock dancers. This compact, goofy little dancer stands barely over five feet, but has stage presence and attitude that belie her stature. Some people have a comfort blanket; Toxic has a stripper blanket, and it's a Star Wars one. She grabbed runner up for Miss Exotic Oregon 2016 with her amazing cheerleader act. She's Toxic, you're slipping under.
Catch her at:Sassy's, Lucky Devil Lounge, and Devil's Point
It's no wonder that Pixie snagged the title of "Best Stripper in Portland" in the Willamette Week's reader's choice award for 2015. Playful, coy, shy (an underrated stripper trait), sweet, and bold all at the same time, she's as likely to be rocking a pair of Chuck's as heels. Her chemistry with the audience is matched only by her chemistry with her co-workers, especially when performing a double act with Vincent Noir. There's no better duo in town than those two.
Catch her at:Lucky Devil Lounge and Devil's Point
Surprisingly (weirdly), there is only one clown stripper in Portland, and it's BJ McNaughty. BJ is a natural comedienne and entertainer, so when she was looking for a niche to fill in the strip-club world, clown just made sense. She has a variety of acts, including making balloon objects of risque nature, pulling an unending chain of underwear from her... self, a homeless stripper bit, and more. As she says, she's just doing her part to keep Portland weird (and sexy). But she's also doing clowns everywhere a service by virtue of not being terrifying.
Catch her at:Kit Kat Club
Jenna's been a dancer for 16 years, and a good amount of that time was spent here in Portland. Unlike most dancers in the city, she's stuck with just one place for her career here: The Acropolis Steakhouse. As Toxic says, she's "OG as f*ck." She's not one for pole tricks so much (she reports that certain aspects of her anatomy get in the way... ), but her connection and attention to audience members is what makes her such a gem. That, and the full-body tattoo art. It's probably safe to say she helped to define the Portland stripper image, one steak-stuffed audience-member at a time.
Catch her at:The Acropolis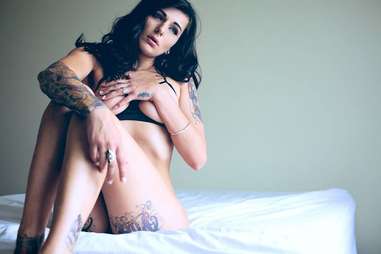 For a girl with "Pure Evil" tattooed on the back of her thighs, the statuesque Devon is sweet and enchanting. Her glamorous stature (she may be the tallest on the list at 5'10") belies a mild dorkiness; she's likely to crack a Star Wars joke when you're talking to her in person, but that disappears when she takes to the stage. There, she commands attention with her presence and poise, kind of like General Hux. Dammit. We can't shake that Star Wars thing.
Catch her at:Rose City Strip and DV8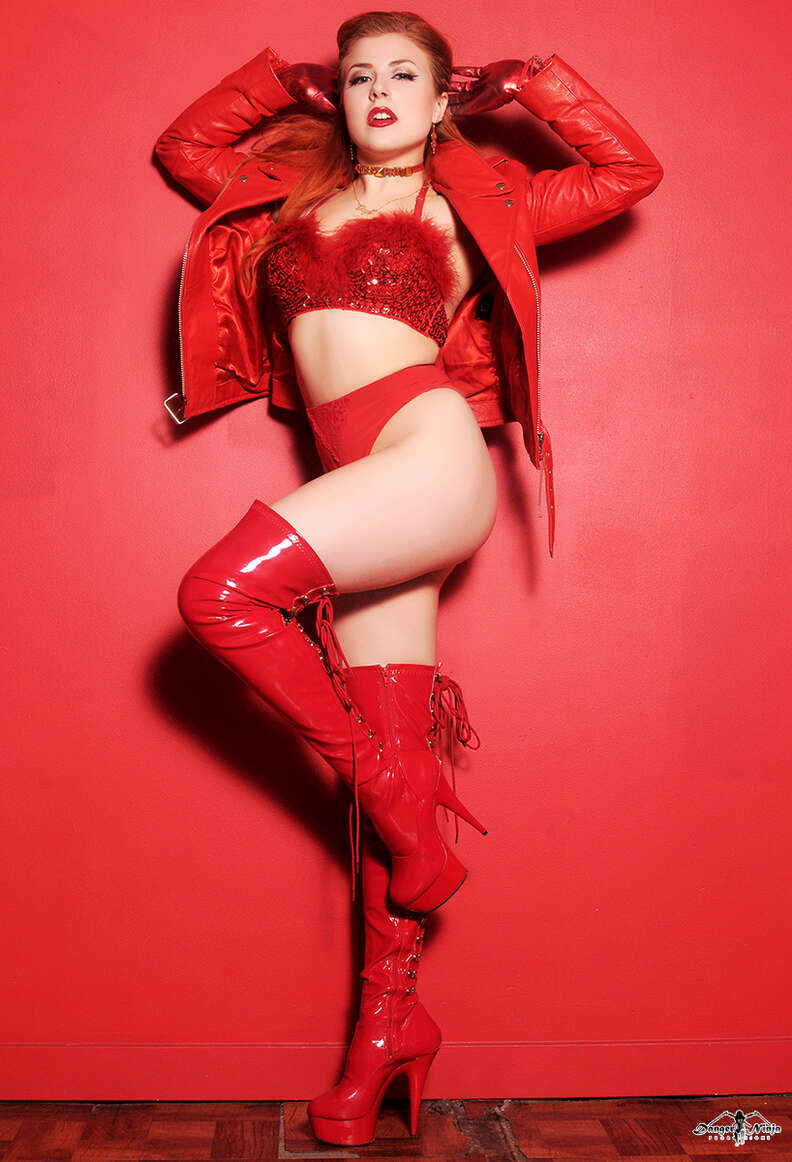 Miss Prys won Miss Oregon Exotic 2015, and it's small wonder. Prys is all glamour, incorporating a notably burlesque style into her stripping, though it's distinct from someone like Ivizia. Her showmanship is remarkable, as are her costumes, and it's obvious she has a background in both dancing and fashion.
Catch her at: Mary's Club, Kit Kat Club
You might know Lynsie Lee's name because of a completely artificial "scandal" that included some harmless Twitter flirting with the mayor of Newark in 2013. While that may have driven some national attention to her, her popularity in Portland is entirely due to her stage presence. It's a testament to her that on a busy night at Casa Diablo with 30 women on the floor she still manages to stand out. There's no wonder she drew the eye of an East Coast politician.
Catch her at:Casa Diablo and Casa Diablo II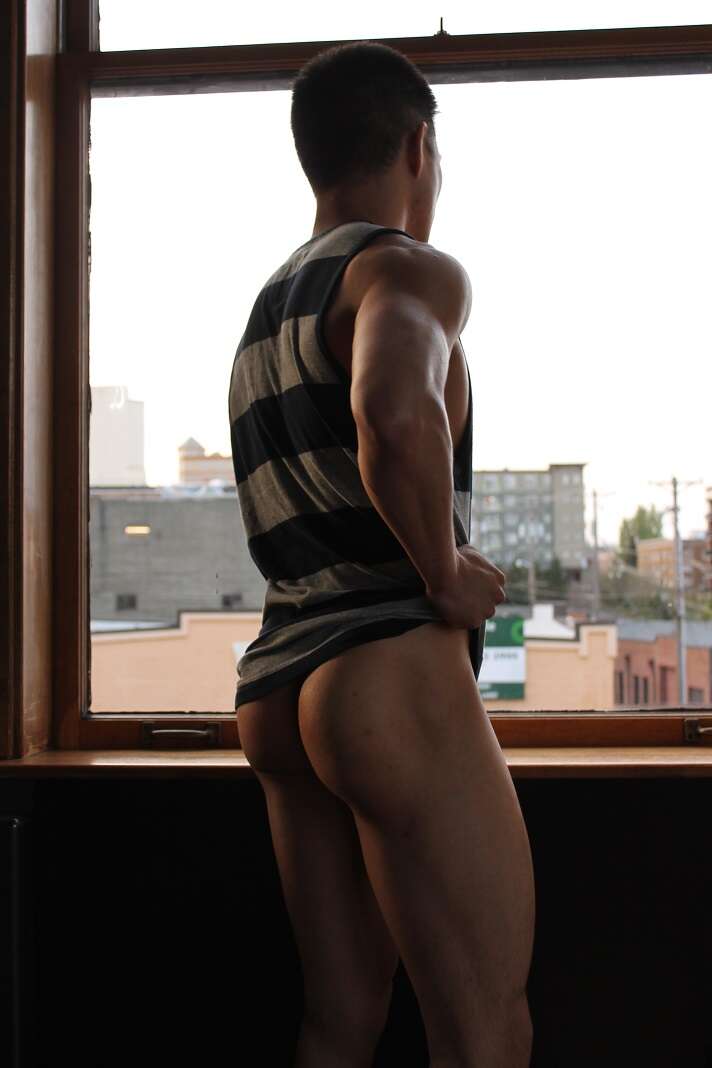 Michael
Michael at Stag is extremely fit, no doubt about it. His strength and enthusiasm are evident every time he takes to the pole or stage, performing athletics to rival any dancer. But for Michael, what really matters is the connection he gives to the audience members, male or female, who sit at his rack.
Catch him at:Stag Bar
Sign up here for our daily PDX email and be the first to get all the food/drink/fun Portland has to offer.
Alex Frane is a Portland native who still loves his city. He writes about its food, drink, and bar culture. Follow him @franiacdrinks.