Between tamales, holiday ham, and dinner rolls, the holiday season in San Antonio can sometimes feel a bit overwhelming -- though with full bellies, we're having a hard time complaining. So to help you navigate the best food and fun of the season, we put together this handy holiday bucket list for you. Whether it's a festive night out with someone special, fun activities for the kids, a last minute run to the tamale joint, or a freshly cut Christmas tree that you need, here's everything you need for a successful San Antonio holiday season.
Stroll through one of San Antonio's best traditions at the Ford Fiesta de Las Luminarias
It's not just rinkydink candles stuffed inside white paper bags anymore, Ford Fiesta de Las Luminarias will impress even the most jaded holiday reveler with more than 3,000 luminarias and colorful Christmas lights lining the banks of the Riverwalk. The event is free and open to the public, and the money you save on admission would be well spent on a warm, boozy beverage from one of our best Riverwalk establishments, The Esquire Tavern.
Eat insane amounts of tamales at The Pearl's Tamale Festival
Christmas without tamales in San Antonio is really not Christmas at all -- so make sure to eat as much masa harina and pork as your gut will allow at this annual festival, now in its seventh year. In addition to over 40 tamale vendors, you'll also encounter live music and performances, activities for kids, and more.
Don't be a grinch -- support cute elementary school children as they float down the Riverwalk singing holiday tunes. They've probably practiced all year for this, the least we can do is show up -- and who knows, you may just find yourself singing along.
One of the largest Jewish events in Texas, Chanuka on the River has entertained thousands of San Antonians every year since 1998. If you can reserve a spot on their annual river barge, you'll get a complimentary jelly donut, so act fast. Stick around later in the evening and catch Grammy award winning artist C. Lanzbom and his band Soulfarm.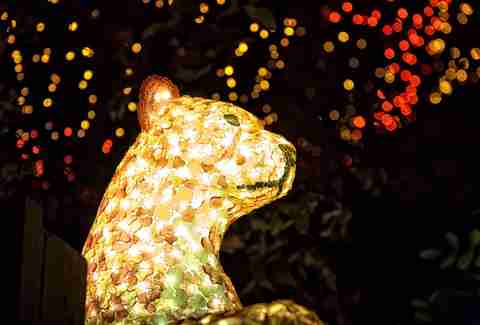 Enjoy the best holiday light show in the city at Zoo Lights
Remember this viral video? The guy who engineered that loud, dubstep-influenced Christmas light show, has created the Zoo Lights ceremony this year. If the lights aren't enough for you, check out the ice skating rink and camel rides.
Drive through a Texas holiday classic at Santa's Ranch
Ever drive down Interstate 35 near New Braunfels around Christmas and witness an absurdly long line of motionless cars? They're probably suffering through the worst highway in Texas for Santa's Ranch. Waiting in traffic is worth it in this case though, with intricate displays of the North Pole, Gingerbread houses, and lights galore, the place provides a great opportunity to impress the children -- and even adults -- in your life. Best part about it all? No need to leave your car.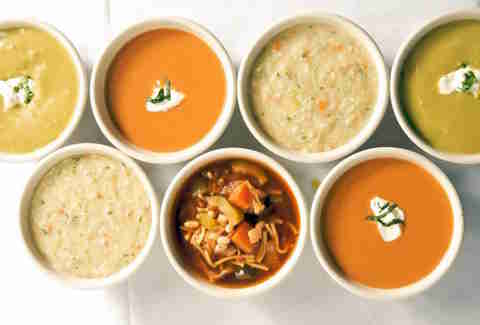 Most of us would be happy if Earl Abel's ham steak was the only present wrapped under the tree. If you're not yet convinced -- and even if you are -- head over to this classic spot and see what the hype is all about, because every San Antonian needs to eat Christmas dinner at Earl Abel's at least once.
The best tamale joint in San Antonio has your holiday needs covered. Make sure to order enough so everyone can get seconds. Remember: 24 bean & cheese tamales is mandatory.
Sign up here for our daily San Antonio email and be the first to get all the food/drink/fun in the Alamo City.
Previous Venue
Next Venue
Venue Description
1. Earl Abel's
1201 Austin Hwy, San Antonio, TX 78209 (Alamo Heights)
Although the original depression-era diner closed years ago, the relatively new Earl Abel's is still a retro-feeling diner for low country comfort foods even though it doesn't reside in the same location. It's the type of place where everyone falls under the category of "folks" and Chicken Fried Steak is king, but it has added a few things to its menu that might surprise the regulars that have known Earl Abel's for its succulent, crispy fried chicken and heavenly homemade soups for decades. Not only does Earl's grind its own chuck in-house for the fat, juicy Angus burgers, but it also features specialty patties like Kobe beef and Texas bison. No matter what, they're served with homemade chips… but if you ask us, substitute those for the fried pickles.
Previous Venue
Next Venue
Venue Description
2. Tellez Tamales & Barbacoa
1737 S General McMullen Dr, San Antonio, TX 78237
Tellez is San Antonio's worst kept secret for heaping, homemade stuffed tamales. The chicken and pork fillings are savory, tangy, and well-balanced, but the fan-favorite is the Jalapeño Pork that adds a tolerable kick to the corn-based Latin American delicacy. You can also order breakfast tacos (made with fresh tortillas), lunch plates that range from tamales to enchiladas, and barbacoa (tender barbecue-style beef) by the pint. Locals know you don't come for the atmosphere... the red plastic tables are crammed amongst the hordes of drooling customers between the white cinderblock walls of this cafeteria-esque locale. Pro-tip: call and order ahead so you don't have to wait in the perpetually long line.