Planning for visitors is one of life's great surprisingly stressful experiences. Because of your understandable fear of failure, it's easy to default to old standbys like Fiesta Texas, SeaWorld, and the River Walk. There's nothing wrong with taking family to the places we've been visiting since we were toddlers, but if you want to dazzle and impress the parental units, siblings, aunts, uncles, and friends in your life, try mixing it up with this lineup of great local attractions.
Recommended Video
This Spiced Apple Toddy Is the Cure for Winter
Free
Alta Vista
Let San Pedro Pool be the antidote to your hellish summertime sadness. It's free, it's cold, and it's laid-back. Take plenty of towels, books, and tubes of sunscreen and turn your summer frowns upside down. Your parents will thank you for not taking them to the wave pool at Fiesta Texas for the millionth time.
Free
Various locations
Learn about San Antonio's Spanish Colonial past by joining a Park Ranger or volunteer for a free tour of one of the four missions. Meet at the visitor's center of the mission you'd like to tour, ask good questions, and leave smarter as a family unit.
Drive through King William
Free
King William
Drive slowly through one of the city's most beautiful and historically significant areas and marvel at the neighborhood's tree-lined streets and unique architecture. When you're done marveling, grab a margarita and some enchiladas at Tito's.
Have a picnic on Trinity's beautiful campus
$
Alta Vista
Pick up some BBQ to-go at Smoke Shack and take it to Trinity's scenic campus. Find a spot that all can agree upon and eat that potato salad.
$
Downtown
Instead of torturing your family by embarking on a wild and unpredictable search for food along the touristy banks of the River Walk, take them to the historic Schilo's. It's served San Antonians lunch since the early 1900s, and knows how to make a sandwich and some mean split pea soup.
Embark on a taco tour
$
Various locations
Don't poison your family with strongly opinionated views on the San Antonio taco scene -- let them decide for themselves. Take them to breakfast at Taco House, lunch at Ray's Drive Inn, and dinner at Datapoint. They might be sick of tacos by the end of the day, but at least they'll have formulated a strong opinion about which joint is better.
Ingest copious amounts of beer and wings at Cullum's Attagirl
$
Alta Vista
Not all restaurants need history or tacos to be worthy of a family visit. Cullum's Attagirl is good enough on its own. Go impress your dad by eating three servings of the dangerously spicy Nashville hot wings, and bond over a couple pints of your favorite craft beer.
Check out the St. Mary's Strip
$$
Tobin Hill
If your brother or sister is dying for some younger crowds, but you're not looking to pay exorbitant amounts of money to make them happy, the St. Mary's Strip is where you need to be. Home to Hi-Tones, Paper Tiger, and The Mix, there's plenty to do and plenty to see. Start with a couple of tallboys at Hi-Tones, progress to mixed drinks at The Mix, and end the night with live music at Paper Tiger.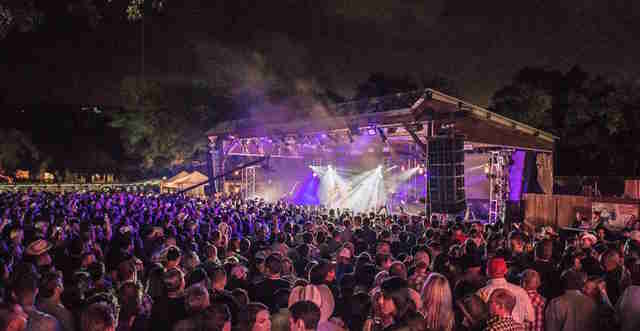 Go two-stepping at Floore's
$$
Helotes
Take the whole family to see some good old-fashioned country music at Floore's. Make sure everyone knows how to two-step by the end of the night, or you've failed.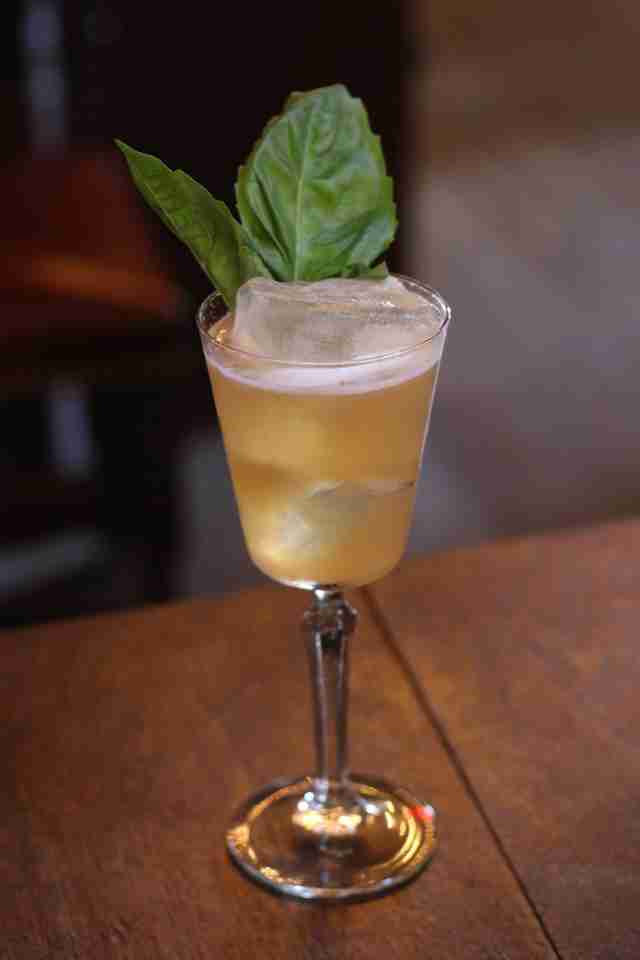 Get a drink at Hotel Emma
$$$
Tobin Hill
Skip the super-sweet drinks that line the walls of the popular tourist traps on the River Walk, and instead opt for the masterfully created drinks at the Sternewirth bar at Hotel Emma. Celebrate Selena and order a round of Bidi Bidi Plum Plums for the entire family.
Sign up here for our daily San Antonio email and be the first to get all the food/drink/fun in the Alamo City.