While many across the nation celebrate the end of summer by exalting all things pumpkin spice, in San Antonio it's all about rejoicing in breaking the grip of 100-degree heat, and the return of our beloved Spurs. The weather may be cooling down, but the entertainment calendar in the Alamo City is just starting to heat up, and we've put together a comprehensive calendar of events to keep you occupied throughout the season. Concerts, exhibits, and Los Spurs are all on tap this Fall; read on to learn more about what's going on in SA.
September 28
Freeman Coliseum
Representatives from distilleries, breweries, and vineyards around the world will descend upon the Alamo City for the annual World's Largest Liquor, Beer & Wine Festival. The venerable Freeman Coliseum will play host for this event, offering up a chance for foodies and connoisseurs to mingle with industry professionals and sample some of the finest spirits in the world.
Cost: $50-250
September 28-January 12
Witte Museum
Have you ever wondered if dragons, unicorns, and mermaids ever really existed? Of course you have! The Witte Museum will open its special exhibition, entitled Mythic Creatures: Dragons, Unicorns and Mermaids, will explore the science and history behind some of the legendary creatures that have captivated people's minds and imaginations for eons. 
Cost: $14
October 4
Majestic Theatre
Once upon a time, Bert Kreischer was known as the "Number One Partier in the Nation" by Rolling Stone. These days, he's one of the top touring comedians in the country and he is bringing his "Body Shots World Tour" to San Antonio. The star of his own podcast, Bertcast and YouTube show Something's Burning, Kreischer's humor has to be seen to be believed.
Cost: $39.75-$59.75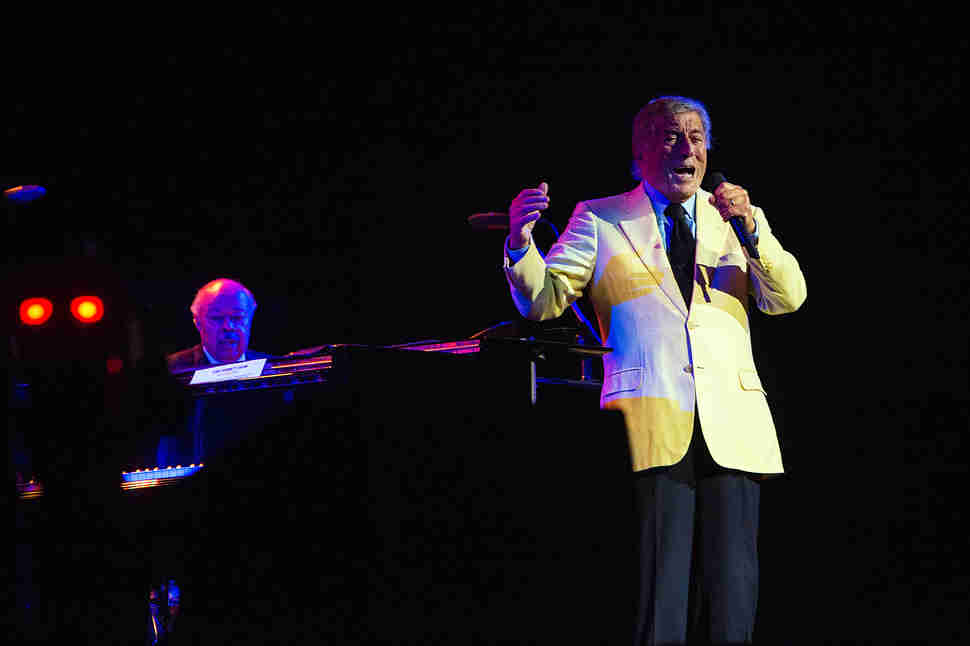 Experience the legend that is Tony Bennett
October 9
Majestic Theatre
Few people have earned the right to be called a true living legend. Tony Bennett is someone that has. He brings his I Left My Heart Tour to the stage of the Majestic Theatre. One of the great crooners of all time, Bennett is sure to bring the house down with some of his signature classics, including "Steppin' Out With My Baby" and "I Left My Heart In San Francisco."
Cost: $59.50-$149.50
Meet your fellow hop heads at the San Antonio Beer Festival brings all the hop heads together
October 19
Dignowity Park and Lockwood Park
Founded in 2005, the San Antonio Beer Festival has been at the forefront of the craft beer explosion in San Antonio. Now featuring over 400 beers from over 125 breweries from around the world, this Festival has become the annual event for beer aficionados in the area. Live music, food trucks, and vendors by the score highlight the area which now stretches across two city parks near Downtown.
Cost: $45
Watch the San Antonio Spurs begin their Race for Seis
October 23
AT&T Center
The five-time NBA Champion San Antonio Spurs open up their 46th season in the Alamo City as they take on the New York Knicks. Future Hall of Fame Head Coach Gregg Popovich will be on the sidelines to guide All-Stars LaMarcus Aldridge and DeMar DeRozan in their quest for a sixth title. The AT&T Center will be the place to be on opening night.
Cost: $20 and up
October 27
Majestic Theatre
If you had a radio on in the '90s, you were inundated by the music of poppy rock tunes of the Goo Goo Dolls. Front man John Rzeznik became one of the voices of some of the biggest hits of the era, including "Iris," "Slide," "Dizzy," and "Black Balloon." The band is back with their Miracle Pill Tour.
Cost: $39.50-$99.50
Make some memories with Cats
October 29-November 3
Majestic Theatre
The cultural phenomenon that is Andrew Lloyd Webber's musical Cats has been performed in over 30 countries around the world since making its debut in 1981. It has been staged almost continuously then and won seven Tony awards. It's signature song, "Memory," is truly a crowd pleaser. It will be brought to the stage of the Majestic Theatre as part of its Broadway Series.
Cost: $49-$125
November 7
Empire Theatre
You loved them on Glee and The Office, and now Jane Lynch and Kate Flannery are taking their comedic cabaret act on tour. The show, entitled "Two Lost Souls," allows both Lynch and Flannery the opportunity to showcase what they do best: sing, dance, and banter. The intimate setting of the Empire Theatre should prove to be the perfect venue for these two unique talents.
Cost: $39.50-49.50
Experience snark personified with Joel McHale
November 8-9
Laugh Out Loud San Antonio
You've seen him on The Soup, Community, and The X-Files -- now actor/comedian Joel McHale is on tour with his standup act. This past year, McHale starred in a new sitcom, The Great Indoors (which was renewed for a second season on NBC) and released his first book, a memoir entitled Thanks for the Money. 
Cost: $30-40
Luminaria Lights up San Antonio
November 9-10
Hemisfair Park
The Luminaria Contemporary Arts Festival is the city's premier showcase for rising artists of all genres. Musicians, visual artists, dancers, and more will gather in historic Hemisfair Park for the free after-dark festival on Saturday, as well as the free community arts day on Sunday. Performances, installations, demonstrations, and workshops are all available for what is annually one of the most photographed events in the city.
Cost: Free
Get your blue collar fix with Ron White
November 15
Majestic Theatre
Known to his legion of fans as "Tater Salad," comedian Ron White brings his unique brand of humor back to San Antonio's historic Majestic Theatre this Fall. Since breaking out as a member of the Blue Collar Comedy Tour over 15 years ago, White has gone on to become a Grammy-award winner, a New York Times best-selling author, and the star of multiple films and television series. 
Cost: $48
Blue yourself with excitement from the Blue Man Group
November 22-24
Majestic Theatre
Over 30 million people around the globe have experienced the surprising and exciting performance of The Blue Man Group. The act is on the road again with their Speechless Tour and it is one that is sure to dazzle all of the senses. With their large-scale percussion instruments, the Blue Man Group is an act that truly is one of a kind.
Cost: $40 and up
November 29
Aztec Theatre
A true giant in British comedy and one of the legendary founders of the Monty Python Flying Circus troupe. The star of Fawlty Towers and A Fish Called Wanda, Cleese is a legend in the entertainment industry. He will hold an evening of irreverent comedy and storytelling at San Antonio's historic Aztec Theatre.
Cost: $55-$250
Sign up here for our daily San Antonio email and be the first to get all the food/drink/fun in the Alamo City.