As the calendar moves toward the dog days of summer, San Antonio gears up for good times. For South Texans, the rivers, lakes, and Gulf Coast all sing their siren songs, luring residents away from the city with the promise of cooling water. But stay in the Alamo City, and you'll find a calendar packed with summer events and attractions, many of which come with sweet, sweet air conditioning.
From June to August, San Antonio will play host a diverse array of visiting artists and musicians, as well as some world-class theater. Also, as longtime residents will know, summer is the prime time crow about this here city's Texas roots, swat up on history, and sample culture wrapped up in San Antone's favorite pastime -- a party.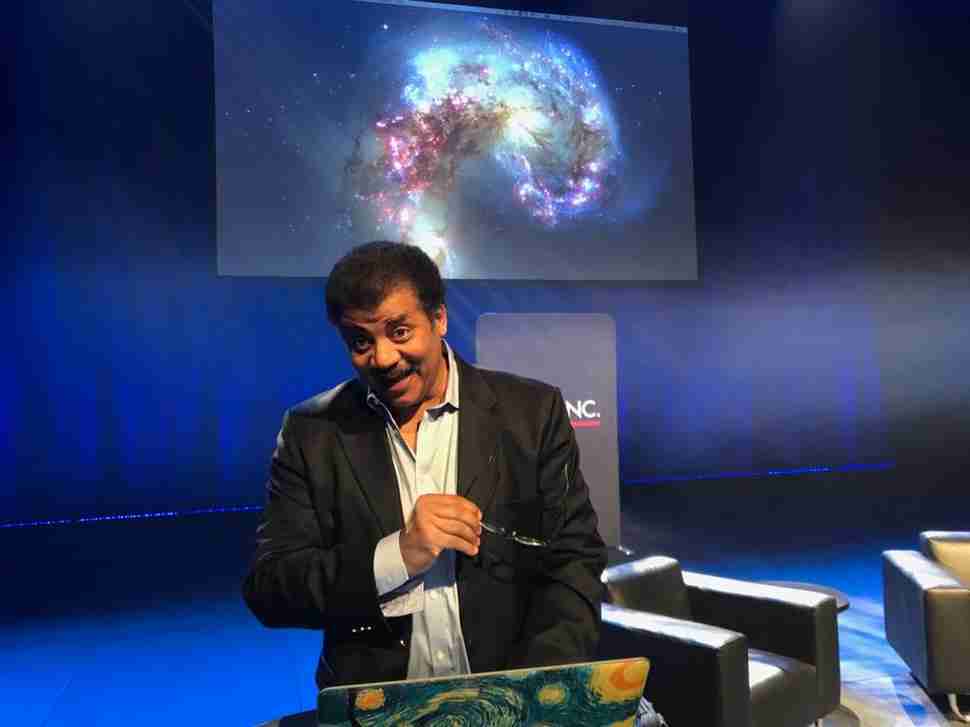 June 3
Tobin Center for the Performing Arts
Bridging the gap between science and pop culture is award-winning astrophysicist and author Dr. Neil deGrasse Tyson. Few have done more to bring science to the masses than this guy, and now he's making a hotly-anticipated return to San Antonio to speak about "The Search for Life in the Universe."
Cost: $50-$89
June 7
Aztec Theatre
Carrying on the tradition of his outlaw country forebears Waylon Jennings and David Allan Coe, Jamey Johnson has been singing and songwriting for over a decade. He broke through with his hit single "The Dollar" in 2005, and has been cranking out chart-toppers ever since.
Cost: $25-$59
June 7 - June 9
Majestic Theatre
Inspired by a true story, the rollicking musical Kinky Boots makes its debut in San Antonio this season at the Majestic Theatre. The story of a failing boot factory in England that is given a lifeline from a very unlikely source has been a hit on Broadway for years – and it's got songs by the legendary Cyndi Lauper.
Cost: $40 and up
June 7 - June 10
Institute of Texan Cultures
The 48th annual Texas Folklife Festival brings together dozens of musicians, artists, dancers, artisans, and food vendors for a four-day celebration of the history, culture and diversity in Texas. Visitors can sample Greek gyros, Polynesian dancing, Irish folk songs, Vietnamese crafts and much, much more. This is one of the biggest parties of the year, and you'll never forget your first time.
Cost: $5-$12
June 12
Majestic Theatre
Irreverent and intelligent comedian Eddie Izzard is a true original. His new show, Wunderbar, began as an improvised sketch in Paris. He then moved to Germany and added more to the routine, before heading back to his native England to complete this surrealist look at his life story.
Cost: $49.50-$66.50
June 14 - June 16
Freeman Expo Halls & Coliseum
The Alamo City has carved out a reputation for embracing anything and everything pop culture. Exhibit A is the Celebrity Fan Fest, a three-day celebration of film, television, comic books, toys and video games. Hot on the heels of the blockbuster Avengers: Endgame, the highlight of the event is the meet and greet with stars Jeremy Renner, Antony Mackie, Benedict Wong, and Paul Bettany. Oh, and Jason Momoa (Game of Thrones), Amber Heard (The Danish Girl), Dolph Lungren (Rocky IV) and Fred Savage (The Wonder Years) are going to be there too.
Cost: $45 per day; $99 for all three days
June 16
Majestic Theatre
When it comes to musical comedy, "Weird Al" Yankovic is the undisputed king. With his trademark accordion in hand, Yankovic has cranked out parody hits such as "Eat It," "Like A Surgeon," "Smells Like Nirvana," "Amish Paradise," "White & Nerdy," and "Word Crimes" since he burst onto the scene in the late '70s. This is the "Strings Attached" tour, his biggest stage show ever, and it's coming to San Antonio.
Cost: $39.50-$89.50
June 20 - September 15
McNay Art Museum
The McNay Art Museum will play host to a one-of-a-kind exhibition of portraits by the legendary Andy Warhol. The exhibit, entitled Andy Warhol: Portraits and Transamerica/n: Gender, Identity, Appearance Today, is a collection of over 120 paintings, prints, photographs, films, and videos that depict the artist's favorite subjects, including Joan Collins, Debbie Harry, Dennis Hopper, Mick Jagger, Robert Rauschenberg, and Warhol himself.
Cost: $20
June 23
Tobin Center for the Performing Arts
From his days in the Brat Pack in the '80s to starring roles on The West Wing and Parks and Recreation, Rob Lowe has cultivated a legion of fans with his easy charm and infectious personality. Now he is taking his one-man show, Stories I Only Tell My Friends: LIVE!, on tour with a stop at the Tobin Center for Performing Arts. Lowe will share personal stories and insights into his life and career that are sure to delight his fans.
Cost: $43-$83
June 26
Empire Theatre
Since finding fame on MTV's Road Rules: Maximum Velocity Tour, comedian Theo Von has made appearances on shows like Inside Amy Schumer, Last Comic Standing, and Reality Bites Back. He recently hosted his own special on Netflix titled No Offense and his podcast "This Past Weekend" is one of the most listened-to comedy shows on the net.
Cost: $28-$38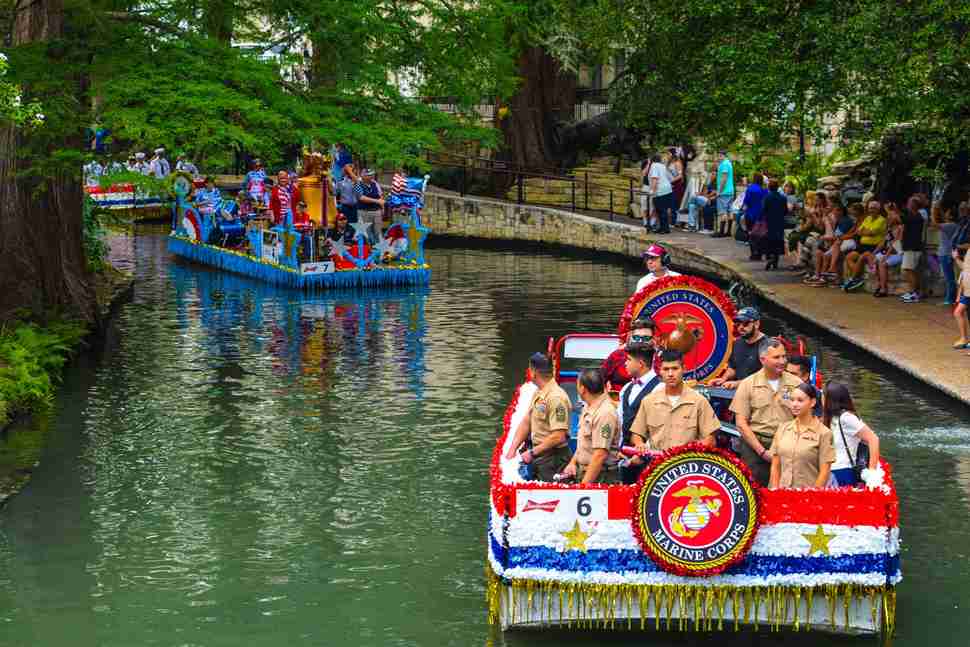 July 4 - July 6
San Antonio River Walk
Few events are more iconic in San Antonio than a parade on its historic River Walk. In honor of Independence Day, the city will once again host its Stars, Stripes & Lights parade each night through July 6 -- expect flags, floats, boats and live music.
Cost: Free
July 10
Majestic Theatre
Michael McDonald has won five Grammy awards over a four-decade career, and has become singer-songwriting legend in his own right. Now, the voice behind top 40 hits such as "Takin' It To The Streets," "It Keeps You Runnin'," and "Minute By Minute" is making his triumphant return to San Antonio.
Cost: $49.50-$89.50
July 27
Majestic Theatre
Tony- and Emmy-award winning actor, author, and comedian John Leguizamo brings his hit Broadway show Latin History for Morons to San Antonio. It's based on the premise of Leguizamo teaching his son all about the "greats" of Latin history, and it works a lot better than you might think. Ranging from conquistadors to cumbia, Montzezuma to Menudo, Leguizamo portrays all the characters in this side-splitting tale.
Cost: $39.50-$129.50
July 30
Majestic Theatre
Grammy Awards? Check. American Music Awards? Check. Rock & Roll Hall of Fame? Check. Yes, the resume of Chicago is beyond compare. The band behind such all-time classics as "25 or 6 to 4," "Saturday In The Park," "Feelin' Stronger Every Day," and "Make Me Smile" will make their return to San Antonio to bring the roof down at the Majestic Theatre.
Cost: $49.50-$110
August 4
Majestic Theatre
The man behind "Black and Yellow," "We Dem Boyz," and "No Sleep," the multi-platinum selling hip-hop superstar Wiz Khalifa is bringing his Decent Exposure tour to the historic Majestic Theatre. He burst onto the scene in 2011 with his debut album Rolling Papers -- now he's back in San Antonio in support of Rolling Papers 2.
Cost: $55-$125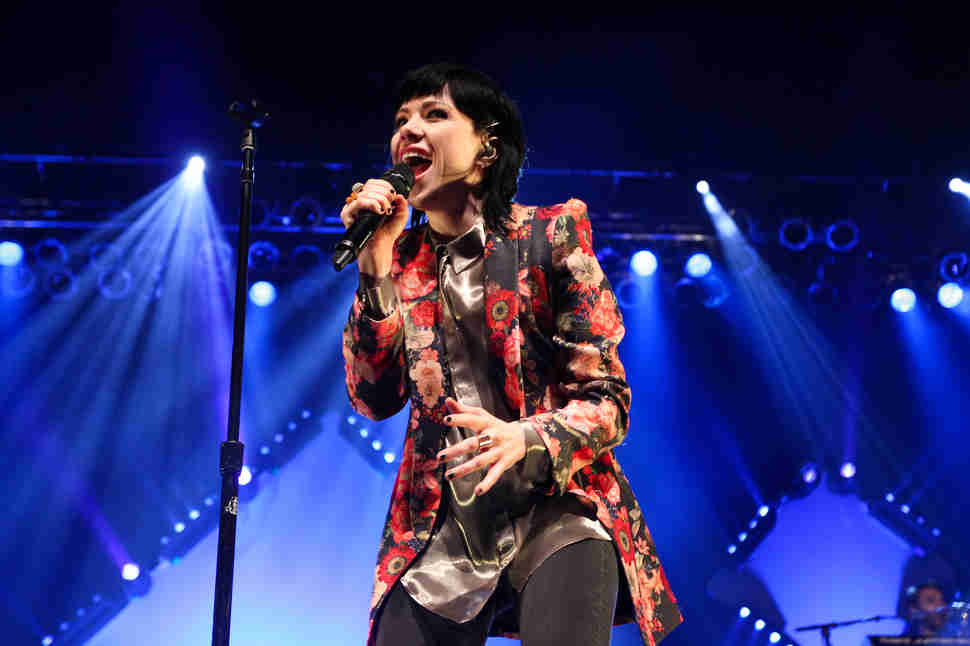 August 4
Aztec Theatre
Canadian pop superstar Carly Rae Jepsen brings The Dedicated Tour to the intimate setting of the iconic Aztec Theatre. Since bursting onto the American pop scene with her breakout hit "Call Me Maybe," Jepsen has continued to thrill fans with catchy choruses and high-energy performances.
Cost: $31-$89
August 9
Aztec Theatre
Discovered by NWA co-founder Eazy-E, 90s rap superstars Bone Thugs-N-Harmony are back on tour. Bizzy Bone, Wish Bone, Layzie Bone, Krayzie Bone, and Flesh-N-Bone reunited in 2013 and are bringing their unique rhymes and style to the Aztec Theatre.
Cost: $25-$88
August 10
Tobin Center for the Performing Arts
Host Ira Flatow and the rest of his Science Friday crew are bringing this popular NPR radio show to a live studio audience at the Tobin Center. The show brings you the latest in science news, with a humorous and insightful twist.
Cost: $29.50-$65
August 21
Majestic Theatre
With one of the most unique sounds in all of rock music, the B-52s have amassed a die hard following over the years. With hits including "Rock Lobster," "Love Shack," and "Roam," the B-52s are currently on their 40th Anniversary Tour. OMD and Berlin are also on the bill.
Cost: $69.50-$149.50
August 23
Aztec Theatre
With both Parliament and Funkadelic, George Clinton revolutionized R&B music in the 1970s. Combined, the groups had over 40 hit singles and three platinum albums, based on their rhythmic signature sound and catchy beats. Now is your chance to see him live at the Aztec Theatre, playing "Atomic Dog" and all the hits.
Cost: $39.50-$92.50
Sign up here for our daily San Antonio email and be the first to get all the food/drink/fun in the Alamo City.