San Antonians are known for direct language. Take the time Pugel's made that mural depicting Charles Barkley running away from our city limits, chased by a hoard of women wielding hot dogs. Sometimes, though, our words are layered with complexity. So, we created a handy guide meant to decipher San Antonian's coded language.
"Let's make a quick run to H-E-B."
Translation: Let's spend a literal eternity scouring the snack and beer aisles in search of the perfect late-night alcohol/sugar/carb trifecta.
"I live inside the Loop."
Translation: I don't want to tell you exactly where I live. Hopefully my vague statement leads you to think I live in a trendy area.
"Want a margarita?"
Translation: I've had a horrendous day, and a shot of tequila will help, but I need to drink it in a respectable manner.
"My allergies are killing me."
Translation: I can't breathe through my nose or mouth. My eyes are dry, and my lips are cracked and bleeding. Why do I live here?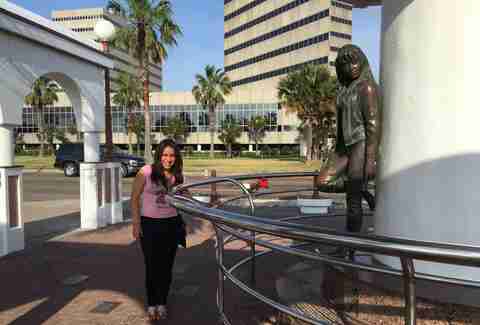 "I went to Corpus this weekend. The beach was amazing."
Translation: I'm a die-hard Selena fan -- and I visited her statue. I did not set foot on the beach.
"Let's meet up tonight! Should I walk to your place?"
Translation: My car is broken, and I have no money for Uber. Will you pick me up?
"So, what do you do?"
Translation: If you are affiliated with any career outside the military, medicine, or education, I will make it a point to enter a meaningless, circular conversation with you.
"I'm on a diet."
Translation: I'm down to eating breakfast tacos three to four times a week.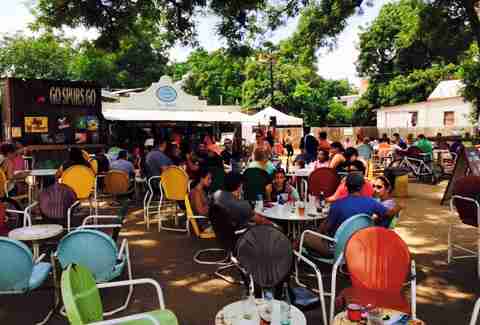 "Let's check out a beer garden."
Translation: I have kids, and am willing to sweat through all of my garments and suffer through the summer heat so that I can let them run free while I drink a few beers with a like-minded companion. The Friendly Spot is preferable.
"I'm going to Austin this weekend."
Translation: I would like to argue with you about Austin's superiority to San Antonio. I also do not want to hang out with you.
"Let's get nachos at Chacho's."
Translation: I'm dangerously excited to party. I feel like dancing/picking fights/eating mediocre beans for sustenance.
"San Antonio is boring."
Translation: I'm from Austin, or Dallas, or Houston.
"I'm grilling tonight."
Translation: I've prepared a four-course meal for you and my family. I will spend at least 12 hours outside over an open flame and will wake up at 5am to prepare.  
"I just moved to Stone Oak, you have to come visit!"
Translation: I made a terrible mistake, and I'm sorry. Are you still my friend? Will you prove it to me by making the unbearable trip north?
Sign up here for our daily San Antonio email and be the first to get all the food/drink/fun in the Alamo City.