The Alamo City is primarily known for... well, the Alamo. It's also home to SeaWorld, Six Flags, and the famous River Walk, but that's only the facade of the city; it's all too easy to fall into tourist mode when someone visits. Instead, think of San Antonio as a cascarón: smooth and plain on the outside, but filled with a ton of colorful confetti on the inside. You just need to know how to get through that outer shell, and you're set -- which is why we've done the legwork and put together a rundown of all the best stuff the city has to offer, from off-the-beaten-path attractions and local events to iconic bucket list spots even locals need to try. Here's everything you need to do in San Antonio, no matter your budget.
Recommended Video
Debatable: It's Fine To Recline Your Seat On a Plane
Drink margaritas in the sun at the Yanaguana Garden
Free-$
Downtown
Part public art show, part playground for kids and adults, and all beautiful, this garden is a great place to relax and showcases the best that urban design has to offer. The garden offers a few places to eat and drink, including a CommonWealth Coffeehouse & Bakery, and the Con Safos Cocina & Cantina. Typically, you can also find plenty of nearby food trucks, and yes, you can get a variety of craft beers and margaritas at Con Safos.
Get yourself some culture at ArtPace
Free
Downtown
If contemporary art (and its creation) fascinates you, then ArtPace is the place to go. The museum is fairly unusual, in that nine artists per year are invited to live and work here throughout the year in three four-month cycles; three of the artists are from Texas, three are from elsewhere in the United States, and three are from around the world. ArtPace is free and open to the public, and offers artist lectures and other events for the ambitiously arty among us -- for example, they recently paired with Austin Eastciders to create "Cider Sessions" where free cider was offered, and visitors got the inside scoop on the artists' creative processes.
 
Free
Southtown
The newly opened confluence park used to be an industrial lot; now it exists to help teach about solar and energy neutrality, and is also an excellent entry point for kayaking or biking along the river. Although the park is still in its infancy, it still serves as a great place to practice early morning yoga or picnic along the banks of the river.
Free
The Pearl District
The farmers market itself features almost 20 vendors, some selling standard grocery fare while others offer brunch and lunch options, all set amidst the picturesque community gathering space that is the Pearl District. Dog-friendly, kid-friendly, and filled with locals and visitors alike, it's easy to while away your morning sipping on coffee from local coffee (or something a little bit stronger from Southerleigh brewery) while chomping down on a variety of food courtesy of the Culinary Institute of America, which has its third campus right there in the Pearl. The beginning of the River Walk is just steps away, making it relatively easy to walk your way into central downtown with a cold one in hand -- preferably a Sol -- from La Gloria.
Dance to the beat at Luna
$-$$
Northwest
Luna has been around since 2003, and offers live salsa, jazz, funk, soul, and every other music genre you can think of -- depending on the night, of course. The club offers a decent cover charge, and phenomenal drinks and atmosphere with high energy dancing and music playing until 2am.
Have lunch on the River Walk
$
Downtown
There are plenty of non-touristy options for eating along the River Walk, but if you're paralyzed by choice, just head to the historic Schilo's: it's a reliable landmark restaurant that's served lunch to San Antonians since 1917. If you're going there for breakfast, make sure to get their relatively early; the traditional German goodness is decidedly worth the wait.
Free - $$
Varied locations south of Downtown San Antonio
The San Antonio Missions are part of a UNESCO world heritage site and span the San Antonio River for several miles south of Downtown. The most famous mission is, of course, the Alamo, but Missions Concepcion, San Jose, San Juan, and Espada are just as beautiful (and slightly less mobbed with visitors), so don't overlook them. The best way to see them all is to take an Uber, Lyft, or your own car to the farthest one (Mission Espada) and rent a B-bike at one of the kiosks. From there, you can cycle the Mission Reach Trail and visit each Mission along the 15-mile riverside trail. There are B-bike kiosks at every mission, and you only need to plug in your credit card to get your bike (there's also a B-bike app you can download). The trail also runs straight into the Blue Star brewery complex, so after visiting the first few missions you can stop for a cold beer (or margarita), and take a look at the King William historic district.
Get tipsy at a museum for kids
$$
Alamo Heights
Technically a children's museum, The DoSeum is a highly interactive and playful museum featuring a host of games, activities, and hands on learning. One of the best features of the DoSeum, though, is that they offer "ReDo" nights, which are 21+; all you have to do is buy a ticket and you'll get complimentary drinks, appetizers, and full access to all the activities at the museum.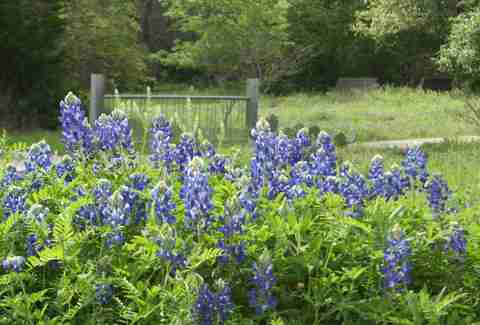 $
Brackenridge Park
The Japanese Tea Garden actually used to be a rock quarry, but it's now a verdant public space that's currently listed on the US National Register of Historic Places. The garden is both tranquil and beautiful, containing a torii gate, pagoda, café, and scores of varieties of flora and fauna. The garden itself has a fascinating past, enough to keep history buffs enthralled for hours, but if you're tired or hungry, the beautiful Jingu House serves light lunch and tea (no alcohol, though). Don't forget to see if any local artists are playing at the Sunken Garden open-air amphitheater, which is just a few steps from the tea garden.
$$
Alamo Heights/Terrell Hills
Thirty-three acres of exotic and local plants and trees make up this winding park, which also features old log cabins, bird watching areas, formal gardens, veggie gardens, and a variety of ecosystems displayed in a large, architecturally wonderous greenhouse. If you're over the River Walk, and you're with someone who likes to stay fit, this is the place to go: the garden offers yoga and tai-chi classes, which you can sign up for online.
Gaze at the murals of I-35
Free
St Mary's and Elmira
You only notice it in flashes as you're driving by, but once you get up close, the murals under I-35 (near St. Mary's and Elmira Streets) are breathtaking. Brought to the city by the Street Art Initiative, the murals showcase a variety of different graffiti styles brought to you on a massive scale. Viewing is free, and will leave you wanting to pick up a spray paint can and make a mark of your own -- but, don't do that.
$
Northside
If you're feeling ambitious and need to work up a sweat (as a result of too many margaritas, perhaps), then head for the hills: Government Canyon is a 12,000-acre park and, incredibly, has hundreds of preserved dinosaur tracks. The trails are open to the public, and it'll be about a three-hour hike to get to the tracks and back. In the summer months, be sure to go in the morning -- this is South Texas, after all, and it gets absurdly hot.
Free
Pearl District
The River Walk is an obvious staple of San Antonio, but what a lot of visitors (and locals, even) don't know is that there's more River Walk than what's featured downtown. Starting around the Pearl District, you can get on the less bustling end of the River Walk to see some of the amazing art installations under the bridges, including F.I.S.H. by Philly artist Donald Lipski. The best (and coolest, temperature-wise) time to see them is toward twilight, as the gigantic fish light up and it's sort of like you're walking underwater. This part of the River Walk also offers access to several museums. As a bonus, you can stop at open-air bars like the Luxury and bring your beverages on your walk. If you don't feel like walking, feel free to hail a river taxi, but watch out: they're a bit pricey.
$-$$
Northside
Showcasing a mix of comedians you've never heard of and ones you've certainly seen somewhere before, Laugh Out Loud is a belly laugh of a night out with great drinks, tables, food, and plenty of parking. Open every night except Monday, the Comedy Club is an easy choice when you've done every other type of night out in San Antonio. If you're taking family, be sure to check exactly what type of comedian you're signing up for, as the type of comedy you're hearing can range in styles and taste.
Free
Southtown/River Walk
Every Tuesday from 8-10pm some of the best Jazz artists in the city gather here to perform big band compositions. Your best bet will be to go around 7:30pm and have dinner at one of the Blue Star Complex restaurants (Sukeban or Stella are both great choices), then follow it up with some jazz.   
$$
Downtown/King William District
If you're the type to drive through rich neighborhoods and gawk at the mansions, this is the activity for you. You can rent a paddleboard at places like SUP SATX, then meet near the Blue Star Brewery and go for a long paddle through the ancient Oaks and elaborate Victorian houses of the historic King William District. Afterward, you can have a beer at Blue Star or go visit essential King William watering hole: The Friendly Spot.
Celebrate the freakin' weekend on First Fridays
Free
Various locations
On the first Friday of every month, San Antonio lights up with food, music, art, and street entertainment. The best thing to do is secure some parking earlier in the evening and head into Southtown, the Blue Star Arts Complex, and/or St. Mary's Strip to see and hear local artists, as well as eat and drink your way through the city. One great way to tour drinking establishments on First Fridays is to join the PubRun group.
$-$$
Various locations
While it might not match the culinary pedigree of a Los Angeles or a New York, San Antonio's food scene is nothing to scoff at. We've spoken at length about the best restaurants in town, but odds are at least one of those restaurants is still on your bucket list -- now's the time to cross it off. Whether it's Mexican food from Mixtli, pizza from Dough, or oysters from the Shuck Shack, you owe it to yourself to try the best San Antonio has to offer.
Sip and take in some poetry on Mondays at Jandros
Free-$$
St. Mary's Strip
Monday nights at Jandros on St. Mary's Strip is the place to be for anyone who's into the spoken word scene. Showcasing both new and seasoned poets, the patio at Jandros is a great spot to relax with a cocktail and let the words flow over you -- the poetry's free, but the drinks aren't.
Free - $
Northside
San Antonio has something for everyone, and if your tastes include playing competitive board (and card) games in a Game of Thrones-esque hall until midnight, then Knight Watch is for you. A combination of a gaming hall, game shop, and clothing shop for renaissance style clothing, King Watch is a haven for those who'd rather strategize about taking the factory than how many pints they can have at the local pub. Open to all, Knight Watch offers a huge selection of games to buy and borrow -- although if you borrow you need to keep it in the shop to play it. Come alone, or come with your team to play.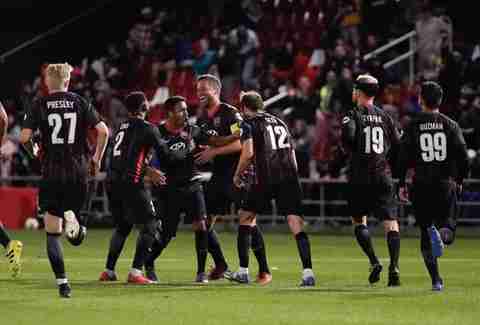 $$
Northside
When most people think about sports in San Antonio, they think about the Spurs. However, a new team is gaining traction: the San Antonio Futbol Club (SAFC) was founded in 2016, and plays at Toyota field off of Wurzbach during the regular USL season. Unlike other sporting events, which often involve expensive parking, long lines, and bad seats, SAFC games feature free (or very cheap) parking and arguably the best tailgating in San Antonio. The stadium is relatively small, meaning you always have a good view of the players and the games are fast-paced and raw. The fans are diehard, the energy is undeniable, and the location is easy to get to. The best nights to go are one-dollar beer nights -- yes, they exist, and yes, craft beer is included.
Free-$$
Dignowity/Downtown
Every Tuesday, a few hundred bicyclists meet up at Burleson Yard Beer Garden to do a 10-to-12-mile bike ride through downtown San Antonio. Whether you have a bike or just rent one at a nearby shop, this is a perfect early-week activity to take visitors out on a tour of the city -- or, to just head out on your own and meet a hundred new friends. Once you've finished your ride, Burleson Yard offers the perfect low-key spot to have a drink, play ping-pong, and eat a delicious assortment of foods from the nearby food trucks.
Take in the city lights from the Hays Street Bridge
Free
Dignowity/Downtown
The Hays Street Bridge is a historical landmark, and offers a breathtaking view of San Antonio without the flood of visitors; the best way to get to the bridge is to park at Alamo Beer Company, and walk up from there. Yoga classes are occasionally offered on the bridge as an added bonus, but after getting your fill of the view/downward dog, go ahead and treat yourselves to some beer, food, and live music at Alamo Beer Company.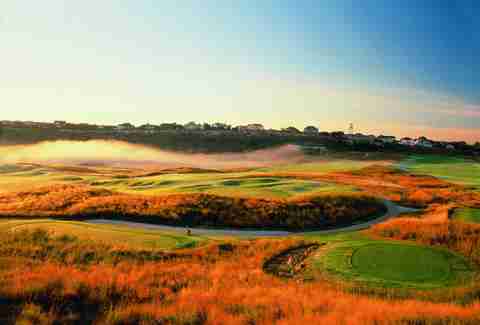 $$
Alamo Heights
If you want to play golf but don't want to sacrifice your lunch money for the entire week, take note: tee times after 5pm at the Quarry start at $45 per player on Sundays, and rates are even better after 5pm on weekdays. The Quarry golf course is particularly unusual, in that nine of the holes are actually inside an old rock quarry -- y'know, hence the name. Afterward, you can kick back your feet and have a margarita at one of the many restaurants in the Quarry area.
$-$$
Medical Center
Run entirely by community volunteers, the Roxie Theatre Company is housed near the medical center area, in what used to be a nightclub. The result is an intimate, 360-degree playhouse showcasing actors of all ages and styles in both offbeat and mainstream productions. Snacks and drinks (including booze) are sold inside the playhouse. The playhouse is not downtown, so it's easy to get to and parking is free. This is perfect for any musical lover, but especially those who want something off the beaten path.
Enjoy a drag brunch at Paramour
$$-$$$
River Walk/Downtown
Paramour has some of San Antonio's best rooftop bar views, and the décor alone is worth the visit. Conveniently located right off the River Walk if you're walking down from the Pearl, the bar itself is upscale and urbane, but brunch at Paramour is especially exciting, featuring a stacked roster of drag queens and a short (but well-made) list of brunch items.
$$
Helotes
Take the whole family to see some good old-fashioned country music at Floore's. This place has been open for about 75 years, and in that time every single legend of country music has sang here. Make sure everyone knows how to two-step by the end of the night -- including yourself -- or you've failed.
$-$$
Downtown
La Villita is an artists market located right off the River Walk, and for visitors and locals alike, it's delightful to stroll through the galleries and find regional folk art and wares. The architecture itself has qualified La Villita to be on the National Register of Historic Places. Although the village is close to all the major hotels -- and is consequently frequented by tourists -- it's well worth a visit. If you're lucky enough to be in the area during Fiesta in early April, La Villita hosts NIOSA ("Night in Old San Antonio") where you'll find a ton of food and drink, and the whole area gets draped in color, music, and celebration throughout the night.
Free
Alta Vista
Let San Pedro Pool be the antidote to your hellish summertime sadness. It's free, it's cold, it's laid-back -- it's the best swimming pool in San Antonio, bar none. Take plenty of towels, books, and tubes of sunscreen, and avoid the (well-deserved) crowds by showing up around 3pm on a weekday.
 
$
Tobin Hill/Pearl District
There is no better place to look out over the river and drink relatively cheap brews than Viva Tacoland. There's always a good breeze, with live music most of the time as well, and (as you'd expect) the tacos are pretty good. The graffiti is on point, too, so if you or your friends are Insta-famous (or aspiring to be), this is a perfect place to take some good snaps.
$-$$
Northside
The beer is cold and dressed, the boots are shining, and the music is loud at this dance hall. If you've ever wondered if actual dancing (the Kevin Bacon-in-Footloose kind) is still alive and well, look no further than Cowboys. Couples young and old, twist, spin and twirl their way around this dance hall -- that's not to say things don't take a raunchier turn every now then. Cowboys also occasionally turns into a rodeo (the place is cavernous) and there's nothing more quintessentially Texan than watching the rodeo, listening to Pat Green, and dancing with your sweetheart all in one place.
Bump and grind on St. Mary's Strip
$$
Tobin Hill
If you're dying for some younger crowds, but you're not looking to pay exorbitant amounts of money, the St. Mary's Strip is where you need to be. Home to Hi-Tones, Paper Tiger, and The Mix, there's plenty to do and plenty to see; start with a couple of tallboys at Hi-Tones, progress to mixed drinks at The Mix, and end the night with live music at Paper Tiger.
Sign up here for our daily San Antonio email and be the first to get all the food/drink/fun in the Alamo City.