Did you know "San Diego Douchebag" has its own Urban Dictionary entry? It does:
"A douchebag of such magnitude that it could cleanse a whale's vagina."
Falling back on a tired Anchorman reference? It seems you are ALSO a douchebag, person who wrote that particular Urban Dictionary entry! There's much more to it than that. While there are many fine folks in San Diego, the following are signs you are among the also sizable local d-bag population.
1. You designed the interchange of the 163, the 5, and Park Blvd
Eight lanes of traffic seamlessly merging into two? Yep, should be no problem.
 
2. You act like you've never merged into traffic before
And thus make the aforementioned clusterfuck that much worse.
 
3. You park 6ft shy of the red curb
And thus, you make it impossible for anyone to park in front of you OR fit in the space between you and the car behind you. Damn you!
 
4. You text while walking (slowly) mid-sidewalk
Even worse: you come to a dead stop mid-sidewalk because you are as incapable of multitasking as you are inconsiderate.
 
5. You're complaining a craft beer bar doesn't have your preferred domestic brand
And you're somehow confused as to why the bartender is ignoring you.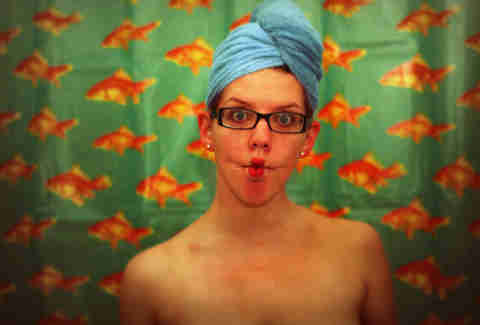 6. You just took your fourth shower today
After watering your massive lawn. Do you read the news? Or watch the news? Or have any means of communication with the outside world?
 
7. You blast music on your phone in public
If YOU want to hear your Lil Wayne in the doctor's office or (for some reason) on your tranquil nature hike, maybe invest in some headphones?
 
8. You're rocking $200 yoga pants
And you're heading to your $200-a-month hot yoga class to sweat all over your $90 yoga mat. The only thing being enlightened: your wallet.
 
9. You refuse to venture anywhere outside your neighborhood
There is fun to be had beyond the three-block radius surrounding your apartment. Really.
 
10. You light up a cigarette RIGHT next to an outdoor patio
No, those people WANTED a smoke pairing with their fresh air and their double IPAs.
 
11. You get arrested on Opening Day before the first race even starts
Sadly, odds are pretty good you won't be the only guy sitting sadly in a seersucker suit waiting for a buddy to come pick you up.
 
12. Your beard has taken over your face
And your identity.
 
13. You are consistently at least 15 minutes late
Wait, that's everyone in SD. Consistently 30 minutes late though? That's too far!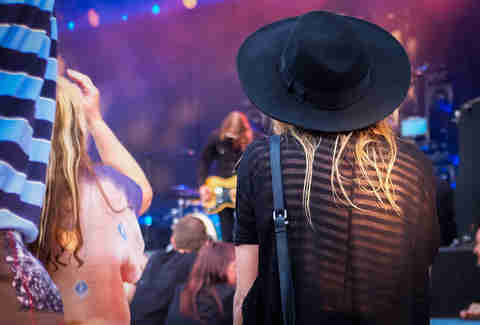 14. You're using a tablet to shoot video at a standing room-only concert
Also blocking the view: your wide-brimmed, Amish-looking hipster hat. Your 347 Instagram followers are gonna LOVE this though.
 
15. You expect friends to accommodate your insane dining restrictions
Look, it's great that you're all local and organic only and that you're dairy, gluten, sugar (and flavor) free, but don't expect your friends to be restricted to restaurants that only serve fair-trade kale and filtered water.
 
16. The only time you check in on Facebook is at the gym
Because if it's not on Facebook all those squats don't count.
 
17. You're harassing tourists with your pedicab
And blocking traffic while you're at it. Nice disco ball, though.
 
18. You ask someone in a bar to take a "quick pic" of you and your 10 closest girlfriends
Twenty "quick pics" later you're still not satisfied because your thighs look fat and that other girl is smiling weird so... "Can you just take one more?" Do I look like Annie Leibovitz?
19. You talk about your new homebrew like you just created the cure for cancer
It's... decent enough. Your friends are being nice.
 
20. You wear heels so high they put most strippers to shame
Then you invariably spend the night complaining and leaving barefoot. Which is gross. Hopefully your parents aren't anti-vaxxers. Lockjaw is even less attractive than those shoes.
 
21. You pretend you're too good for a night out in PB
Even though you'll still hang out there, you know, "ironically."
 
22. You use the word "hashtag" in everyday conversation
And not ironically.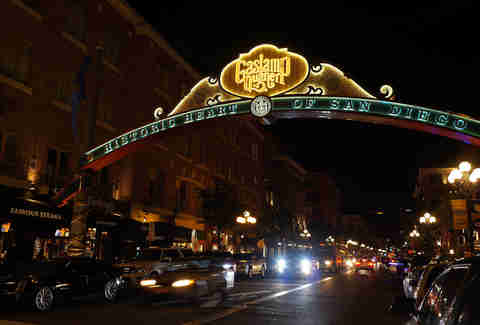 23. You're a local who orders bottle service in the Gaslamp
There are less soul-sucking ways to get women to hang out with you. Also, this isn't Vegas.
 
24. Your summer goal is to sleep with as many tourists as possible
Because everyone local has figured out you're a creep.
 
25. You talk about the drive to North County like it's a journey to Antarctica
Expand your horizons sometime.
 
26. You make plans, but have to be reminded the day before or you won't show up
That was tentative, right?
 
27. You sample everything at the farmers' market and buy nothing
This is not your personal buffet.
 
28. You have no sense of humor
As evidenced by the screed you're currently writing in the comments section. Calm down!
 
Sign up here for our daily San Diego email and be the first to get all the food/drink/fun in town.
San Diego writer and photographer Sara Norris tries really hard not to be a douchebag, which you'll see on her Instagram: @saraknorris.