Summer's finally come to San Diego, bringing picture-perfect weather, long, leisurely days and soft, balmy nights, tailor-made for heading to the beach for a beer and wine festival or listening to an outdoor concert in the park. It's also time for county fairs, Pride Week, and the craziness that is Comic-Con. Don't miss out on a single minute of the fun -- just consult our handy guide to all the best San Diego has to offer, and get out there!
Recommended Video
Model, Influencer & Entrepreneur Lindsey Pelas Reveals Celebrity Pick Up Stories
May 30-July 4
Del Mar Fairgrounds
Inspired by L. Frank Baum's classic tale, "The Wonderful Wizard of Oz," the San Diego County Fair presents an "Ozsome" world, featuring stomach-churning rides, deep-fried food on a stick, and nationally recognized entertainment. Besides all that, you can peruse world-class exhibits in fine art, photography, woodworking, jewelry/gems, and minerals, and the Paul Ecke Jr. Flower & Garden Show.
Cost: $14-20 for a one day pass, kids under 5 are free
June 15
NTC Park, Liberty Station
Enjoy a fun-and-beer-filled day at the 8th annual San Diego Brew Festival, with more than 60 excellent breweries, cideries, ginger beers, and kombuchas including Societe Brewing Company, Deschutes Brewery, Julian Hard Cider and Brew Dr. Kombucha. There will also be live music and an array of local food trucks (not included with admission). Your ticket gets you unlimited tastings, with a one-hour early admission for the VIP option.
Cost: $45 for general admission, $55 for VIP early admission
June 15-September 27
Balboa Park, Plaza de Panama/El Prado walkway
Kick your weekend off in style at Balboa Park's Food Truck Fridays! This family-friendly event features a rotating selection of the city's favorite food trucks, along with free musical entertainment, giant games, and hands-on arts and crafts for the kids in the Plaza de Panama. Participating museums also host special programs and extended hours. Vegan, vegetarian and gluten-free options are available at most food trucks.
Cost: Attendance is free, but food prices vary.
June 18-August 29
Balboa Park
For 38 years, San Diegans have enjoyed a kaleidoscope of musical genres, from disco to Dixieland and big band to bluegrass, every Tuesday, Wednesday, and Thursday from 6:30-7:30 pm at the Spreckels Organ Pavilion in Balboa Park. Pack a picnic for a romantic date night, or just sit back and listen to some great music in fabulous surroundings.
Cost: Free
June 22-August 24
Little Italy
The Amici Park Amphitheater at West Date & State Streets hosts Little Italy's Italian Film Festival, featuring outstanding Italian movies (with English subtitles). Bring your own picnic or hit the Little Italy Food Court located at the Piazza della Famiglia, grab a blanket, and enjoy movies under the stars with friends and family. Sorry, no outside alcoholic beverages or animals (other than licensed service animals) are permitted.
Cost: $8 donation
June 22
Broadway Pier
Beer and wings go hand in hand, and what better way to enjoy them than an afternoon on the San Diego Bay? The 3rd annual San Diego Wing Fest has the best of both: wing masters from Punch Bowl Social, Cross Street Chicken, Scratch BBQ and Wings, Social Tap, and more are pairing their best wings with breweries and distilleries that include Stone Brewery, Calidad Beer, CutWater, Dulce Vida Tequila and Bootstrap Kombucha. VIP tickets get you in an hour before the crowds, along with a two hour beer and spirits sampling.
Cost: $24.99-$45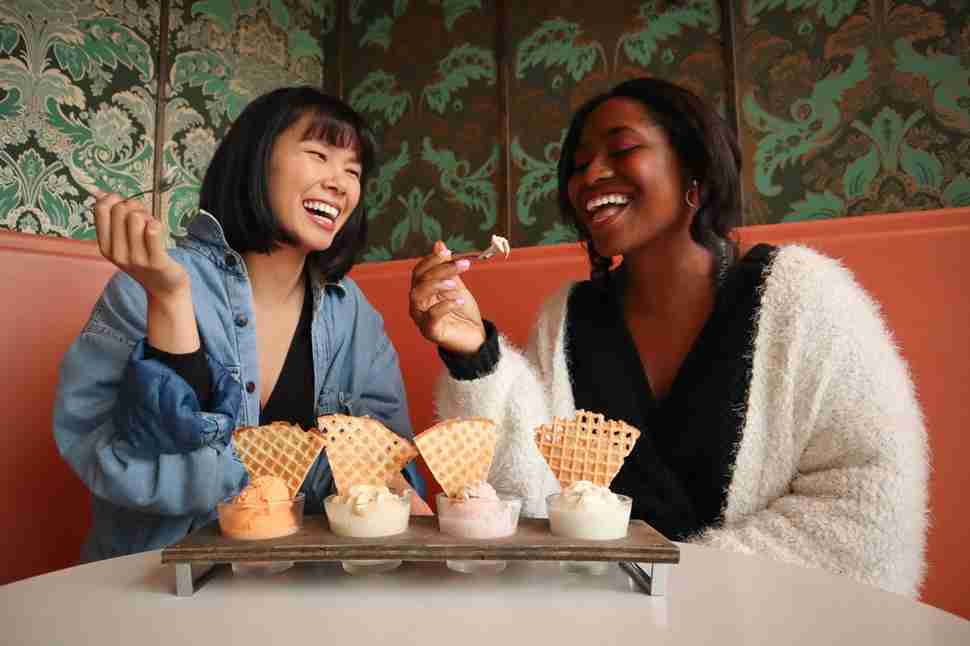 June 23
North Park
San Diego resident Daniel Szpak, co-founder of Hammond's Gourmet Ice Cream in North Park, wanted to celebrate everyone's favorite frozen treat and support social change, so he founded Scoop San Diego. Your $20 single ticket gives you 10 tastings, or choose the $35 shareable ticket for tastes from all of the 20+ vendors, including Mariposa Ice Cream, An's Dry Cleaning, Chocolat, Stella Jean's Ice Cream, Holy Paleta, Dixie Pops, and many more. This inaugural year, all proceeds go to Monarch Schools, which began over thirty years ago as a one-room education center, now expanded to a comprehensive K-12 school to educate homeless youth.
Cost: $25 for ten tastings, $35 for a shareable ticket for all vendors
June 28-September 1
Embarcadero Marina Park South
This year's season of the Bayside Summer Nights concert series offers another great lineup that includes themed nights like Harry Potter and the Half Blood Prince, Back to the Future, Galaxy Quest, and Star Wars: The Empire Strikes Back, as well as special guest nights with Common, the B-52s with Berlin, Lyle Lovett and his Large Band, Chaka Khan and the O'Jays with the Commodores. Savor a picnic on the lawn, share a bottle of champagne at the reserved tables, or relax in the grandstand taking in the beauty of the harbor. Tickets can be purchased for single shows, or you can create your own three-show package. A fireworks finale accompanies most concerts.
Cost: $25+ depending on show and seating
July 4
Various locations
Billed as the largest display on the West Coast, the Big Bay Boom's pyrotechnic artists put on a dazzling show from four barges strategically located around the North San Diego Bay, choreographed with music broadcast "live" on two local radio stations. Taking advantage of the natural amphitheatre formed by the bay, there are plenty of free, prime viewing from Point Loma, Shelter Island, Harbor Island, Liberty Station, Little Italy, the North Embarcadero, Seaport Village, and the South Embarcadero to the Coronado Ferry Landing.
Cost: Free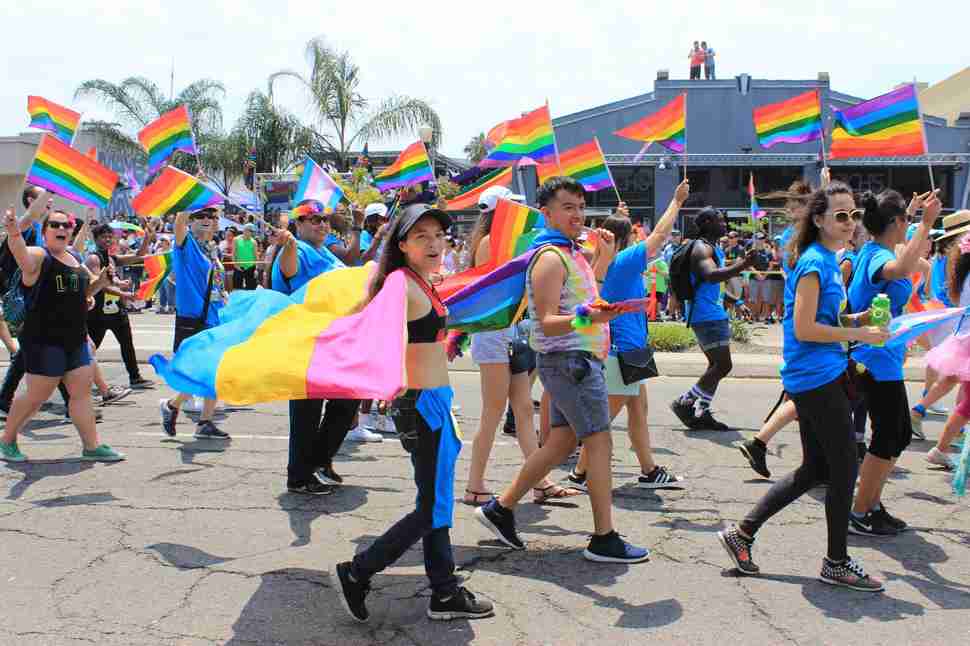 July 12-July 14
Hillcrest, Balboa Park
The annual Pride celebration is one of the best parties in San Diego! Kick the weekend off at the Spirit of Stonewall Rally on Friday at 6pm, under the Hillcrest Pride Flag. Saturday's events include the San Diego Pride Parade, one of the largest Prides in the United States, attracting over 250,000 attendees. Head down to Marston Point in Balboa Park both Saturday and Sunday for the Pride Festival, summer's biggest dance party with multiple stages of entertainment including Melissa Etheridge, Greyson Chance, King Princess, and Mykki Blanco, dozens of vendor booths, exhibits, cultural presentations, delicious food, and more than 40,000 of your closest friends!
Cost: Rally and parade are free; general admission to the festival is $20-25; the full weekend VIP treatment is $175-400
July 14
PETCO Park North Tailgate Lot on 14th & K St
Fill up on Phil's BBQ mesquite grilled chicken and ribs and see a Padres game, all to benefit Operation Bigs, Big Brothers Big Sisters of San Diego County's one-to-one mentoring program for military children. For just $25, you'll get the meats, two sides, a Coca Cola beverage, and a ticket to the 1:10pm Padres vs. Atlanta Braves game. VIPs get all that, plus upgraded game tickets, two beers or vodka drinks, a VIP area with shaded seating and direct bar access, and a voucher for a free soda and candy or popcorn in the ballpark (as if you'll need it). Can't make it to the game? A $50 donation lets a Big and Little Brother or Sister attend this event for free!
Cost: $20-60
July 17-July 21
Various locations
This is the weekend where San Diego becomes the center of the nerd universe, with the annual insanity known as Comic-Con International. Of course, tickets sold out in less than an hour, but you can still take advantage of CCI inspired food and drink specials at dozens of clubs, restaurants and bars across San Diego county. Get an early start at Bub's at The Ballpark in the East Village, where you'll find Superhero Trivia and a 1st-place cash prize plus drink and food specials on Tuesday, July 16th at 8pm. Barleymash's huge wrap-around patio is a perfect spot to watch the cosplay show as you sip their special collaboration with Thorn St. Brewing, a Juicy Hazy IPA, as well as Batman-themed cocktails and menu items. Chow down on Puesto's Villain taco and El Héroe taco crafted with lobster, filet mignon, and chipotle superhero sauce, or head over to Cafe 21's Gaslamp location for sangria flights to go with their Azeri inspired menu. Just want to get away from the madness? Head up to Altitude Sky Lounge, on the 22nd floor of the San Diego Marriott Gaslamp Quarter for breathtaking views and Sunset Hour specials from 5-7pm, Monday through Friday.
Cost: Varies
July 18
Encinitas
The beloved Encinitas Classic Car Nights rolls into town on the third Thursday of the month through September. Check out the finest hot rods, foreign automobiles, classic cars, woodies and July's theme auto, classic VW Buses, lining the South Coast Highway 101 from D Street to K Street in downtown Encinitas as well as side streets, adjacent parking lots, or simply cruising up and down the main drag. Enjoy the family friendly atmosphere with live music at several venues and an awards ceremony beginning at 7:15pm. Every car in attendance is eligible for awards.
Cost: Free
July 18
Stone Brewery, Liberty Station
Join the beer geeks at Stone Brewery for Hop-Con 6.0 for the unveiling of the 2019
Drew Curtis/Wil Wheaton/Greg Koch Stone Farking Wheaton w00tstout, an 11.5% ABV imperial stout brewed with rye and wheat malts and pecans before being partially aged in bourbon barrels. Taste your way through fifteen 3-ounce pours (five of which can be w00tstout pours), food stations with unlimited bites of gourmet goodies like Impossible sliders, burgers, Angry Chicken and meatball sliders, mac & cheese, Brussels with pancetta and Pedro Ximenez glaze, and churros with chocolate sauce. Everyone gets a commemorative glass to keep.
Cost: $75 for general admission, $35 for designated drivers
July 26- July 28
Oceanside
Watch the women hang 10 at the 12th annual Supergirl Surf Pro, the world's biggest women's surf event and festival! More than 100 top women surfers will compete for the $10K cash prize and the coveted Supergirl cape at the only large-scale all-women action sports competition in the world. Carissa Moore will be defending her title against other world-class surfers including Caroline Marks, Malia Manuel, and Coco Ho, to name just a few. In addition to a jam-packed weekend of incredible surfing, there's 20 live concerts, a women's skateboarding competition, a celebrity surf invitational, an Air Force Female Fitness Challenge, yoga, dance and fitness classes, a food court and beer and wine garden and plenty of vendor booths for a diverse shopping experience.
Cost: Free
August 3
Little Italy
The popular Marine Band San Diego Summer Concert returns to the Piazza della Famiglia at West Date Street between India & Columbia Streets in Little Italy to get you grooving to tunes from the 45-piece Marine Band, along with their party band music group, "Sound Strike," and New Orleans-style band, "Double Time Brass Band" from 6pm-dusk. Oorah!
Cost: Free
August 4
Third Avenue Village, Chula Vista
Celebrating 23 years in Chula Vista's original neighborhood, the Chula Vista Lemon Festival attracts over 45,000 attendees. Hundreds of vender booths provide interactive features and giveaways, along with all things lemon flavored and infused, live bands, sour contests, a kids' fun zone, and a craft beer garden.
Cost: Free to enter the festival
August 10- August 11
Liberty Station
Feast your eyes on creations from over 200 fine artists in painting, photography, sculpture, woodworking, and more. The San Diego at ArtWalk@Liberty Station aims to show the variety of artistic expression while promoting the experience of owning original art, which can be very affordable while giving you a unique, one-of-a-kind piece to display at home. Stroll the charming rose gardens while enjoying the wares, music, and interactive art-making, then head over to the shaded pavilions for wine, beer, and food trucks, and vendor booths.
Cost: Free
August 11
Encinitas Community Park
Four-legged friends of all kinds are welcome at the 14th annual Cardiff Dog Days of Summer featuring dog-related vendors, rescue groups, and pet adoption agencies. Spoil your pooch with new toys at "Maker's Market Row," where you can purchase high quality handmade goods. There's a full lineup of dog contests, live music, kids activities, The Lost Abbey Beer & Wine Oasis, food trucks, and more. Contests cover categories like cutest pup, best looking, best trick, best dressed, and dog/owner look-alike, with winners receiving a ribbon and a cool goodie bag. Dogs will be available for adoption, as well as on-site pet services including microchipping, licensing opportunities, rabies vaccination and pet care information provided by San Diego Humane Society.
Cost: Free to enter the festival
August 16
Liberty Station
The winners of San Diego Magazine's Best Restaurant and Best of San Diego issues collaborate for the foodie event of the summer! More than 40 restaurants will offer tastings of their signature dishes, plus the top local breweries, wineries and distilleries, and live bands.
Cost: General admission-$75  VIP-$105, includes a swag bag and early entry
August 17-August 18
Oceanside Pier
Head to the Oceanside Pier to cheer on 350-400 world class bodysurfers from all over the globe compete in their respective age divisions for trophies and prizes at the Annual World Bodysurfing Championships. The contest starts at 6:30am each morning, and will feature the quarter, semi and finals for all age brackets. The Men and Women's Grand Championship Final will follow the last age group final.
Cost: Free
August 31-September 2
Broadway Pier and Pavilion
The US Sand Sculpting Challenge and Dimensional Art Exposition returns for its eighth year to San Diego's downtown waterfront. Using over 300 tons of sand, top sculptors from all over the world (including Russia, the Netherlands, Ireland, Italy, and Singapore)compete against the best in the US for bragging rights and $60,000 in appearance and prize money. Adding to the festivities is live entertainment from tribute bands honoring the Beatles, Beach Boys, Dylan, Journey, and other classic groups -- plus, there's rumors that Elvis may show up! Dozens of gourmet food trucks and a wine and beer garden will provide the ingredients for an impromptu picnic, and the kids can play in a huge sandbox or enjoy rides and free activities in the expanded Arts for Learning/San Diego Kids Zone.
Cost: $5-10, free for children under 2 in strollers, active duty military, SDPD, SDFD, other first responders with valid i.d.
September 7
Golden Hill Park
20 of San Diego's best restaurants, exclusively curated by local food writers, will throw down their best burgers for bragging rights at the fourth annual Reader Burgers and Beer festival. Vote for your favorite while washing it all down with craft beers from more than 40 local breweries. Your ticket includes unlimited burger and beer tastings, live music, art demos and more; VIP tickets get you in an hour early.
Cost: $35-55
September 7
Menghini Winery, Julian
Kick off your shoes and stomp to your heart's content at the 23nd annual Julian Grape Stomp Festa! Enjoy tastings from 10 different wineries, live music by Roman Holiday, and a bocce ball court. Lucy look-alikes are encouraged, and a little spontaneous dancing has been known to break out! Upgrade your ticket to VIP status for convenient reserved parking, a fast-pass to the stomping vat, comfortable seating in the shaded VIP tent, a wine glass, two free cocktails and snacks.
Cost: 21+ $15, ages 6-20 $5, under 5 free, VIP $50
September 13-September 15
Del Mar Racetrack and Fairgrounds
Billed as THE music festival for adults, KAABOO Del Mar takes pride in providing not only world-class music and uproarious comedy, but also indulgent cuisine, craft beverages, uplifting contemporary art, and personal pampering, including a spa where you can get a massage, hair blow-out, fashion consultation, or a gentlemen's hot shave. This year's musical lineup includes Kings of Leon, Dave Matthews Band, Mumford and Sons, Duran Duran, Sheryl Crow, and Snoop Dogg, while the comedy events feature Bert Kreischer, Pete Holmes & Friends, Wayne Brady, Bob Saget, Kevin Smith, Jen Kirkman, Cristela Alonzo, Cameron Esposito, and more. Even the food is prepared by culinary A-listers like Antonia Lofaso, Nyesha Arrington, Richard Blais, and Michael Mina.
Cost: Ranges from $139 for a one-day pass to the "Ultimate Hang" pass for a whopping $20,000, which ensures a rock star level experience (and a payment plan!)
Sign up here for our daily San Diego email and be the first to get all the food/drink/fun in town.