Unfortunately for the vast majority of us, our expendable income is limited. You may want to go parasailing with a flute of Dom in your hand, but it's not exactly cheap (or safe, you daredevil). Like, even the Groupon is $150. Thanks, but no thanks.
What if we told you that there's a bunch of fun stuff to do for $10 or less? You won't be skiing the Pacific Ocean, but you could be surfing it for nothing but a Hamilton. Here are 29 more ideas for cheap thrills in San Diego.

Any beach
Price: $5-$10
There are plenty of surf shops around town where you can rent a surfboard for an hour, or a body board for an entire day, for less than 10 bucks.

2. Go bowling
Chula Vista
Price: $8
Knock down some pins after 8pm at Brunswick Zone bowling during their $2 Tuesdays. After spending $2 on a game and $2 on a shoe rental, you'll still have $6 left over for a few $2 PBRs on draft.
Recommended Video
The Most Overlooked Mediterranean Paradise in Europe
Pacific Beach
Price: $7
You don't need a fishing license to fish off of the historic Crystal Pier, just rent a pole from Crystal Pier Bait and Tackle and get after it. The rental includes everything you need to hook a big one, including a fishing pole, bait, tackle, a bucket, towel, knife, and a pair of pliers. You might even catch yourself a free fish dinner.

4. Take a bike ride
Multiple locations
Price: $7-$10
You've seen those self-serve DECOBIKE rental stations that have popped up, taking up the already-scarce street parking. Thanks to them, you can cruise around the city for for just $7 an hour.

5. See a concert
Little Italy
Price: $6-$10
Rock the casbah at Rock the Casbah. Catch some of its weekday concerts for just $6, and some of the weekend shows for $10.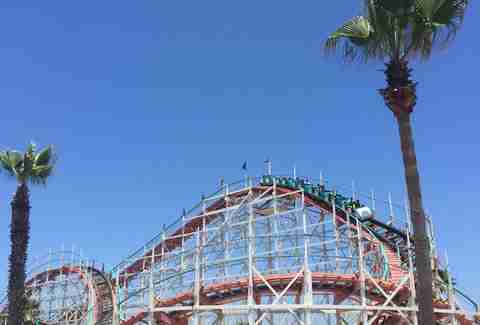 6. Ride a roller coaster
Mission Beach
Price: $3-$6
All the rides in Belmont Park cost around $5, but you can ride their Giant Dipper wooden roller coaster for $6 and still have a few bucks for a Dole whip.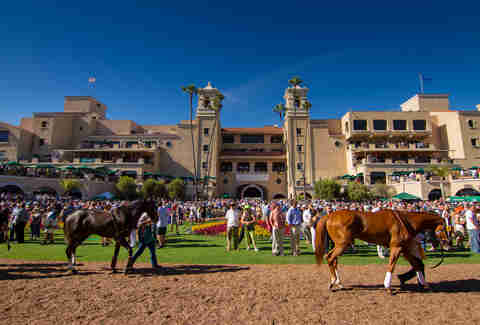 7. Bet on the ponies, stay for a concert
Del Mar
Price: $6-$10
Admission to the Del Mar Race Track is only $6 ($10 on Opening Day), and if you're lucky, you might even win a few dollars while you're there. On Fridays and select Saturdays, you can stick around after the last race to see live music and grab a dinner at the food stands.

8. Catch a flick at the drive-in
Imperial Beach
Price: $9
There's almost no theater around where you can see a movie for less than the cost of your first born child, but a movie at the South Bay Drive-In is only $9.

9. Go to TJ
Tijuana
Price: Free-$10
If you're looking to get more bang for your buck, then turn it into pesos. Take a cheap trolley ride to the border, and, if you play your cards right, you could have the night of your life in TJ and probably still have enough left over to get a churro on the way home.

10. Peruse the swap meet
Sports Arena
Price: $1-$2
Entrance into Kobey's Swap Meet will only cost you $1 on Fridays, and $2 on Saturdays and Sundays. That leaves you $8 to haggle with. You never know what sort of treasures you'll find and the people-watching is prime viewing.
11. Whale watching and tidepooling
Point Loma
Price: $5-$10
Cabrillo National Monument is a prime spot for whale watching, tide pooling, and a little side adventure to a hidden sea cave if you know how to find it. Even though entry fees to the park went up as of January 5th, you can get in for $10 per car, $7 per motorcycle, and $5 per bike.

12. Bowl while eating tacos and tequila
East Village
Price: $10-ish
A round at East Village Tavern + Bowl is only $3-$4.75, but you can also capitalize on some solid food deals during the week. On Thursdays, wings are 50 cents all day, and Taco Tuesday specials are only $6 for a taco, beer, and tequila.

Pacific Beach
Price: Donation
There is no better place to hone your zen than overlooking the ocean with NamaSteve. His yoga classes are donation-based and happen every Saturday morning from 10am-11:30am at the end of Law St.

14. Jump around
Multiple locations
Price: $10
Feel like a kid again at the trampoline park. Bounce California, Rockin' Jump, or Sky Zone will all let you jump around for $10 for half an hour.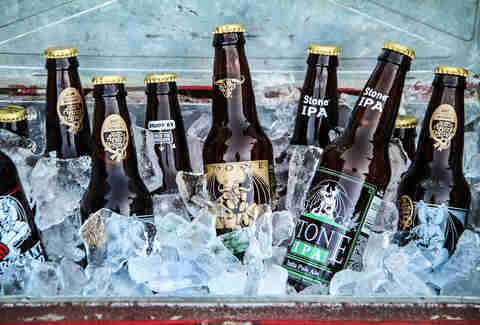 15. Take a tour and taste some beer
Encondido
Price: $3
Tour Stone Brewing Co. for only $3 and you'll get a guided tour of the facilities, four 4oz beer samples, and a glass to take home with you.

Multiple locations
Price: $2.50-$5
When was the last time you took the trolley anywhere but to cross the border? Ditch your car for the day, and take a ride around town on the trolley. The people watching alone is worth the $2.50 for a one-way ride and you'll get to see America's Finest City from a whole new perspective.
17. Go to the (adult) arcade
North Park
Price: $10
If you're ordering off of Coin Op's craft cocktail menu, you can get a drink for between $7.50-$9.50 and have a few quarters left to play some vintage arcade games.

18. Get dinner from a food truck
Multiple locations
Price: Varies, but around $10
Check out one of the food truck gatherings around town. They're free to get in to and you'll have plenty of options to pick from for under $10.

19. Pick some strawberries
Suzie's Farm
Price: $10
In the spring Suzie's Farm will let you pick your own strawberries straight from their field at the Strawberry Jam. They provide the containers and you can pick three pints of strawberries for just $10.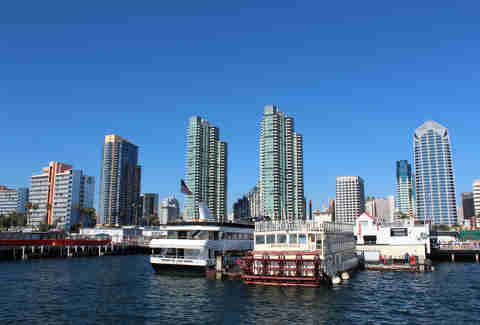 20. Ride the ferry
Downtown/Coronado
Price: $4.75
Next time you want to go to Coronado don't take the same ol' drive over the bridge like you always do; try the scenic route and ride the ferry.

Linda Vista
Price: $8-10
Strap some old school four-wheelers to your feet and see what happens. Or take out all of your aggression with a beginner roller derby class.

22. Go on a distillery tour
Spring Valley
Price: $10
Take The Tourist tour of Kill Devil Spirit Co. where $10 will get you six 1/4oz tasters of your choice, a mason sampler glass, and a tour of their digs.

23. Snorkel
La Jolla
Price: $10
Rent a mask and snorkel from Hike Bike Kayak and get up close and personal with the fish in La Jolla Cove.

24. Have a bonfire at the beach
Multiple locations
Price: Varies
All you need is a bundle of wood and a pack of hot dogs and you've got a cheap bonfire party.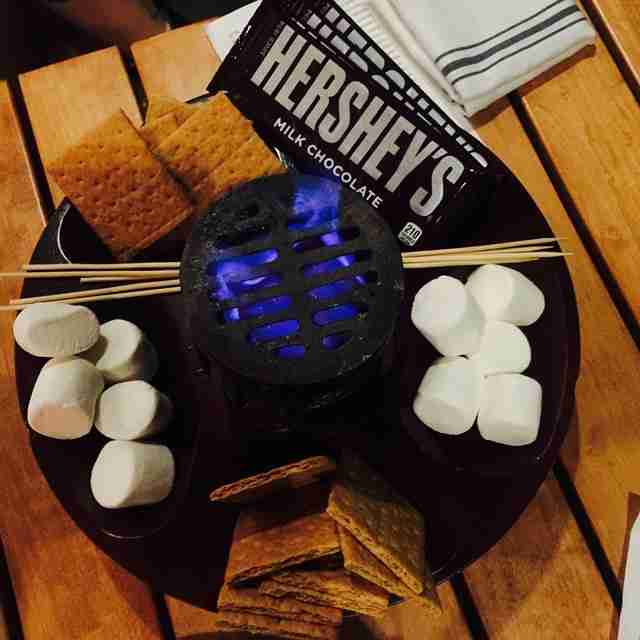 25. Do some indoor s'more roasting
East Village
Price: $6-$9
Skip the bonfire and go to Halcyon where you can roast s'mores at your table without smelling like a barbecue pit for the rest of the week.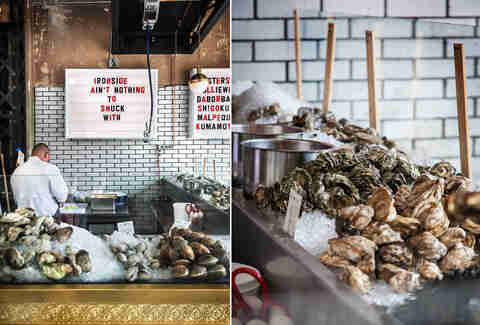 26. Shuck it
Little Italy
Price: $1 each
Challenge yourself to an oyster eating contest at Ironside Fish & Oyster. Happy hour runs from 3-6pm and sells oysters for $1 each.

27. Test your knowledge and win $1,000 (maybe)
Various locations
Price: Depends on how much you drink, but trivia is free
Form a team of your most knowledgeable friends, and hit up one of the many spots where you can play Sunset Trivia. The trivia is free, but how much you spend at the bar is up to you. If your team makes it to the finals at the end of the season, you could even win $1,000.

28. Taco Tuesday at Oscars
Pacific Beach/Ocean Beach
Price: $0.99 each
Not only does Oscar's have some of the best fish tacos in SD, on Taco Tuesdays and during happy hour from 2:30-5:30pm Monday through Thursday, the battered fish tacos are just a buck.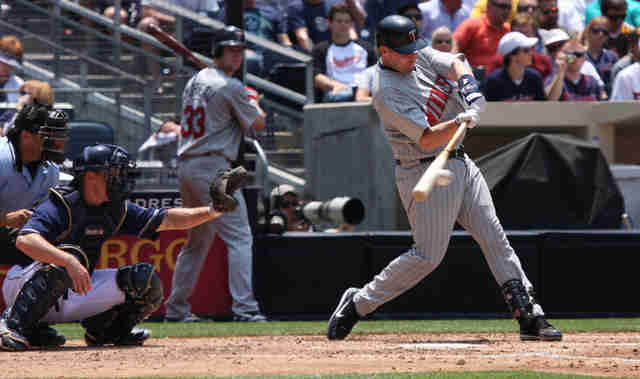 29. Play ball
East Village/Padre Stadium
Price: $5-$8
If you want to check out a baseball game at Padre Stadium but don't want to dish out the cash for a seat, the lawn seats are just $5-$8 during spring training, and you can bring your own picnic.

Morley Field
Price: $3-$4
Play all day during the week for $3 and on the weekends for $4.
Sign up here for our daily San Diego email and be the first to get all the food/drink/fun in town.

Sara Norris is a writer and photographer who knows where to find some cheap thrills in SD.