Fall in San Francisco is like summer everywhere else... at least for the first six weeks or so. This makes SF autumns superior to all others because it means we get to do things like go on hikes in T-shirts, but also eventually transition into sweater weather. You know, later that day when the sun goes down. Basically, this is one season you majorly want to maximize, so we made a checklist of everything you should do, because there's nothing more satisfying than crossing something off of a list. And no, drinking a PSL and baking an apple pie didn't make the cut, but we won't blame you if you just can't resist.
Recommended Video
Meat Flowers Are Here to Give You The Best Valentine's Day
Listen to some (Hardly Strictly) Bluegrass
Hardly Strictly Bluegrass is by far the best music festival of the year. You get to see over 90 acts on seven stages (that's more than at Outside Lands for those keeping count), you can BYOB and wine, your dog is allowed to come with, and, oh yeah: it's free. This year's festival is October 6-8 and features performances from Robert Earl Keen, Henry Rollins, Conor Oberst, and Cheap Trick.
Celebrate the grape
In other parts of the world, they celebrate a successful crop of wheat or corn. In the Bay, we celebrate that it's finally time for the grapes to be picked so they can make their way from the vineyard to the crush pad. Vineyards all over wine country will be celebrating the bounty of their harvest by popping bottles from years past and stomping on grapes for years to come.
Take a hike. Reward said effort with a beer.
Mild sunny days beg to be enjoyed one of two ways: by day drinking or by hiking. If you plan it right, you can do both. Here are some of the best hikes in the Bay, including one that leads to a waterfall, a bunch that lead to the ocean, and all of which lead to a much-deserved beer afterwards.
Eat a delicious spiny lobster
California spiny lobster season starts on the first Wednesday in October, and is your chance to discover that this local lobster is actually tastier than the stuff flown in from Maine. West Coast, best coast!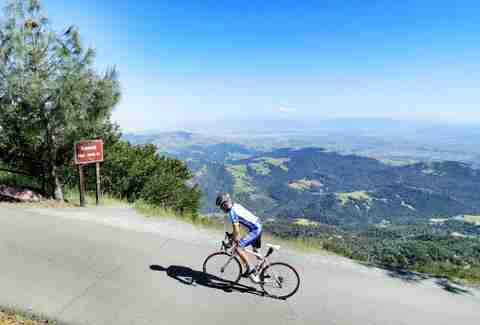 Ride your bike somewhere new
Whether you refer to yourself as a "cyclist" or will need to drag your bike out of the back of the garage and put air in the tires, the awesome fall weather is the perfect excuse to cruise around town and feel the wind in your hair (but also, please wear a helmet). Here are a few of our favorite routes, but if you just want to ride across the Golden Gate Bridge, grab brunch and drinks at Sam's, and then ferry home... well, we support that decision also.
Pick pumpkins and navigate a corn maze
Is picking pumpkins the most basic of fall activities? Maybe, but how else are you going to find the perfect gourd to carve for Halloween? Plus, be real, you love a corn maze and posing with pumpkins for the 'Gram. If you need a little push, our favorite corn mazes are the Petaluma Pumpkin Patch, the Santa Rosa Pumpkin Patch and Uesugi Farms Pumpkin Park.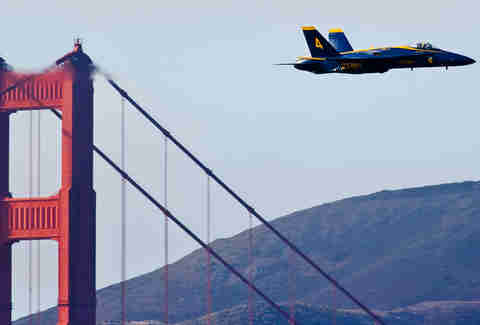 Watch the Blue Angels put on a crazy show
Fleet Week comes back to the City by the Bay October 6-8, which means you should start buddying up to that friend with the awesome roof deck ASAP.
Throw a picnic for friends in the park
You spent all summer boozin' it up in Dolores, so spend the fall exploring SF's other parks. It might not be as much of a scene, but turns out that going to a park where you can actually enjoy some quiet instead of listening to the shrieks of people who are on their 17th mimosa is actually quite lovely. Better yet? Bring a gourmet picnic and champagne that doesn't need orange juice to make it palatable.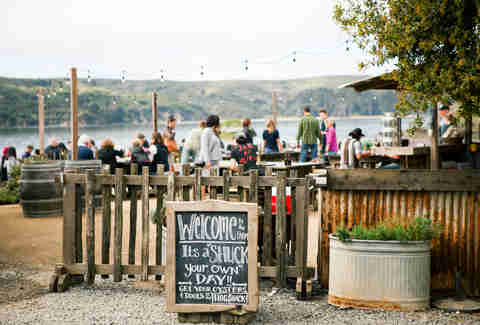 Shuck oysters while it's still nice out
Reserve a picnic table at Hog Island Oyster Co. in Marshall where you can enjoy oysters right next to the bay in which they grow. All you need to do is bring your own beer and/or wine -- you'll buy the oysters and charcoal there; they provide the grill, oyster-shucking tools, lemon, hot sauce, and freshly grated horseradish.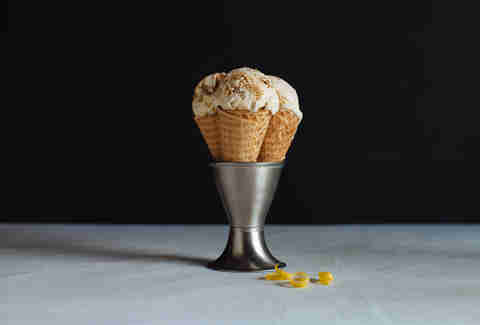 Experience the excitement of a rodeo without leaving the Bay
The Grand National Rodeo is coming to the Cow Palace for two weekends (October 13-14 and October 20-21), and even if you're not into watching grown men get bucked off of bulls, there's also horse shows, stables of adorable livestock, and classic Western BBQ.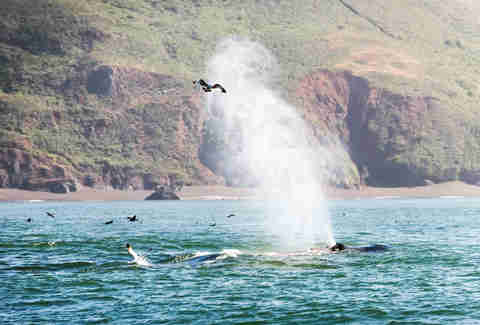 Go on a whale-watching expedition
Fall is an excellent time to see humpbacks and blue whales migrating, and getting to see them up close is a totally overwhelming moment you'll never forget. Head to the Farallon Islands with the Oceanic Society, and you're pretty much guaranteed to return home with a whale of a tale about seeing the tail of a whale flail.
Invite everyone over for Friendsgiving
Because one Thanksgiving is somehow just not enough.
Go to the Ferry Building and see how much you can actually eat
The best part about fall is that it means you can stop worrying about your summer body. Head to the Ferry Building and stuff your face with burgers, oysters, cheese, chocolate, pastries, salumi, empanadas, cheesecake, wine, and beer.
Jump in a pile of leaves
You'll have to leave the city to find autumn leaves, but it's worth the drive. After all, a pile of leaves is nature's ball pit and who doesn't want to take advantage of (read: Instagram) that? Check out the California Fall Color site to figure out where to go for maximum fall foliage.
Go see a Raiders game while you still can
There's nothing more fall than football. And sure, the 49ers suck, but the good news is that means you can get tickets hella cheap. Alternately, you can head to Oakland to watch the Raiders (who actually don't suck for a change), who only have two or three more seasons at the Coliseum.
Volunteer your time to help others
The truth is, San Francisco needs volunteers to help deliver meals, feed the homeless, clean up parks, and tutor kids 365 days a year. But the holidays tend to remind us of that fact. Head to HandsOn Bay Area for awesome volunteer projects you can do solo, or with your friends and co-workers.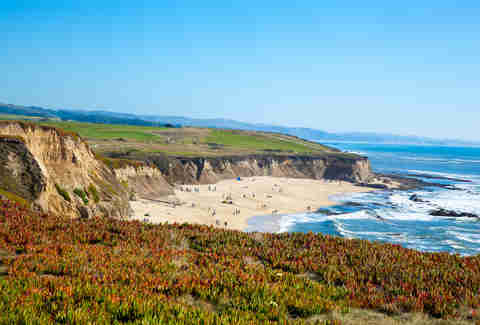 Buy your ski pass... now!
Because if you love to ski or snowboard, then you know the actual best thing about fall is that winter is right around the corner.
Sign up here for our daily San Francisco email and be the first to get all the food/drink/fun SF has to offer.