San Francisco is great and all -- we do have nightlife, gorgeous scenery, and culture out the wazoo -- but it's also not the place for the summeriest of summers. Sometimes, you just need to find a ride, pack a snack, and get out of the fog. So hit the road for an epic day trip to somewhere where it actually feels like summer: from mountains to beaches to rivers and harbors, there's plenty to experience outside the 7x7 bounds of The City -- and get some proper sunshine as you do it.
Recommended Video
Please Don't Hang Up: The Best Things to See, Eat, and Do in Milwaukee
Stinson Beach
24 miles from SF
Three miles of white sand beach can make you feel far, far away, even if you're just an hour north of the city. Home to windsurfers, rafters, and body boarders, this small coastal town is also a lovely place to stroll and dine -- head to the eastern end of the beach and try Parkside Café or Sand Dollar. Pro tip: for a freshwater dip, drive up Mesa Rd to a trailhead, and hike 2.7 miles to Bass Lake. For a harder hike with some scenic rewards, head to Steep Ravine hot springs at low tide.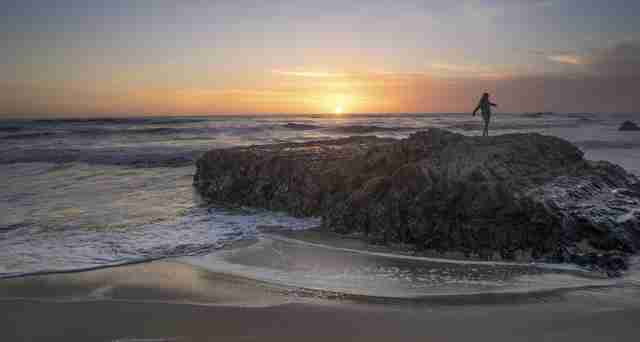 Half Moon Bay
30 miles from SF
Cool Half Moon Bay may be famous for its world pumpkin weigh-off contest (2015's winner clocked in at an ungodly 1,969lbs), but this seaside town is also home to a year-round farmers market and independent shops and restaurants (including the famous Sam's Chowder House and Oyster Bar). Stroll along the long stretch of Half Moon Bay State Beach, or rent a kayak to explore Pillar Point Harbor's marine life. Be sure to watch out for dinosaurs along Highway 92.
Mount Diablo
45 miles from SF
Peering over the East Bay at 3,848ft, Mount Diablo is a perfect day trip for hikers and bikers who are looking for big, sweeping views. Head to tony Danville (which is also the location of the famous restaurant scene in Mrs. Doubtfire) along Interstate 680, and travel up to the peak -- rumor has it that you can get a broader view than you can from Mount Kilimanjaro. For a more secluded hike, begin at the intersection of Highways 24 and 680 in Walnut Creek, and snake along Ygnacio Valley Rd to the backside of the mountain to a former mine and meandering paths.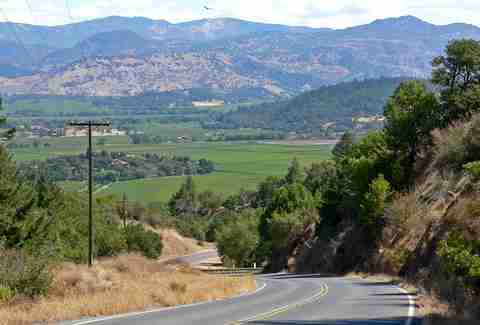 Napa Valley
50 miles from SF
Pick your DD and wind along scenic Highway 29 to Napa Valley, stopping at whatever wineries strike your fancy. Further north on Highway 128, you'll find a kitschy-but-cool Castello di Amorosa -- which is designed to resemble 12th- and 13th-century structures, and includes a torture chamber (!) -- or turn off 29 down a rural road to the Hess Collection Winery and art gallery. If for some unheard-of reason you're not in the mood for wine, head to the giant Oxbow Public Market for excellent local food, where you can grab stuff for a picnic along the shores of Lake Hennessey.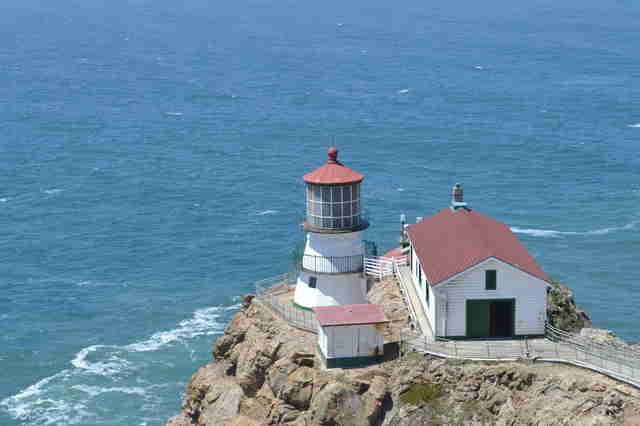 Point Reyes
35 miles from SF
This day trip is ideal as a coastline showcase for your out-of-town guests, and it's just an hour or so from the city. Travel north along Highway 1 to the Point Reyes National Seashore, which contains 71,000 acres of coastal nature preserve, which offers an 145-year-old lighthouse at Point, old forests, and jaw-dropping views. Once you're done gawking, cruise along Tomales Bay, and pop into one of the many roadside oyster shacks, where you can suck down bivalves plucked directly from the bay. The area is also popular with motorcyclists, who can zip through twisty roads overhung with redwood trees... so if you've been looking for an excuse to get your license, here you go.
The Carquinez Strait
35 miles from SF
The area between Interstates 80 and 680 is often forgotten by Bay Area residents, who pass over the Strait on their way north to Vallejo or Fairfield (where the Jelly Belly factory is... so, we understand). But the towns of Port Costa, Martinez, Benicia, and Crockett each have their own charm and are bustling arts communities. Ride your bike or hike along the Carquinez Strait Regional Shoreline for views of the water and the Mothball Fleet, then grab a drink at the Warehouse Café in Port Costa, where you can sample among the bar's 250+ beers. Head across the water to Benicia, to visit artist studios at the Arsenal, check out one of the glass blowing studios Downtown where classes are often held, or go to the city's historical museum -- did you know Benicia was the California state capital for about a year? Crazy, right?
Sebastopol
55 miles from SF
This North Bay hippie town is just 15 minutes from the Pacific and the Russian River, and is chock full of rolling untamed hills, vineyards, and farmland. But Sebastopol is more than views: the small town has a thriving arts community, part of which is on display along Florence Ave, as well as excellent eats and antique hunting (you could probably spend a whole day at the Aubergine Vintage Emporium and Café alone). Go on a Saturday to visit the Sebastopol Farmers Market for some serious locavore gems, and be sure to stop by Woodfour Brewing Co. for their farmhouse-style ale.
Capitola
80 miles from SF
Considered the oldest seaside resort on the Pacific Coast, Capitola's charm has definitely not been washed out to sea, and is a mellow alternative to the sometimes-overwhelming tourist destination of Santa Cruz. Cute Capitola Beach is easy to get to and sheltered from most of the wind, making it a perfect place to lounge, swim, and watch glorious sunsets. The town itself has a Mediterranean feel with small streets, a wharf that dates back to 1857, colorful houses, and tons of small businesses. Mr. Toots Coffeehouse is a local favorite with views to spare, while Dharma's Restaurant has amazing vegetarian fare (and the best strawberry milkshake ever).
Gilroy
85 miles from SF
Known by most Bay Areans for its namesake Garlic Festival (which you should totally visit, dressed as a vampire) and theme park, Gilroy is also an agricultural haven sandwiched between highways 101 and 5. Stop at a fruit stand along the highway and grab a snack to take to one of the area's many vineyards -- which are a mix of bigger names and independent wineries. Check out Clos LaChance and rustic Kirigin Cellars.
Carmel
120 miles from SF
Carmel-by-the-Sea is a beautiful getaway a few hours south of the city and right below Monterey -- perfect for a romantic weekend or a scenic drive to escape the hustle and bustle. Carmel is a small, affluent town that feels nice without being overly ritzy. Stroll the cute downtown for boutique shops and art galleries, check out the tranquil beaches, and get your history on at the Carmel Mission (the second mission established in California)... or just drive the famous 17 Mile Drive as you gaze out on the Pacific. Pro tip: bring your bicycle and pedal along Carmel's many bike paths. Faves include Scenic Drive, Fort Ord National Monument and Cachagua Loop. You can also ride along 17 Mile Drive and avoid the tourist car traffic.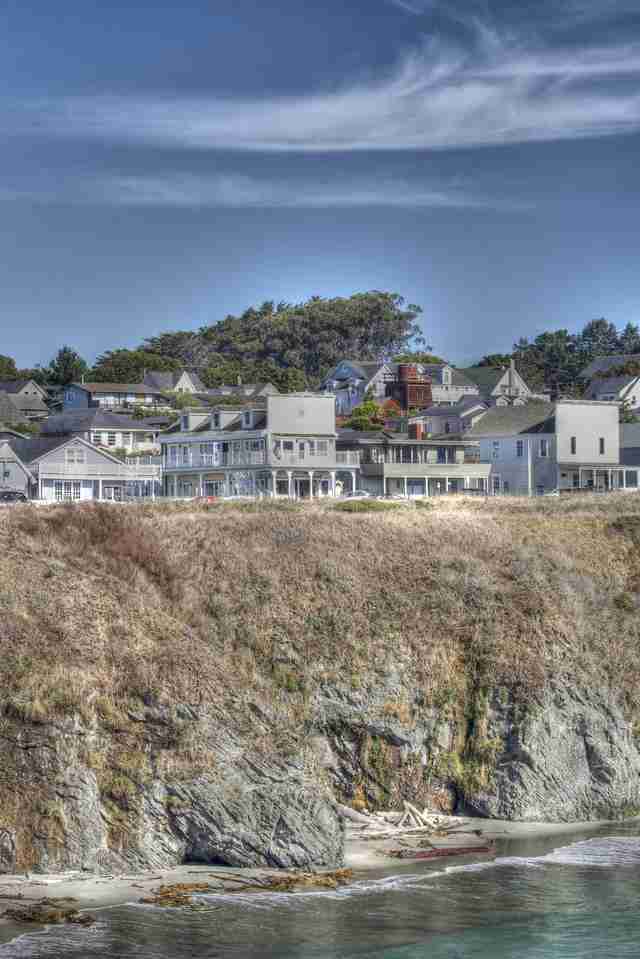 Mendocino
155 miles from SF
Get up early for this one, and head through the lush North Bay to Mendocino (which is both a county and a city). The tiny, quiet city of Mendocino doesn't offer much in the way of attractions besides a couple art galleries and stores, but it offers incredible views and easy hikes along the coastline. Use the city as a jumping-off point to visit some amazing nature: hike the fern valley in Van Damme State Park, visit the redwood forest in Mendocino Woodlands State Park, or see Jackson State Forest. The town of Fort Bragg is a few miles north and has a rustically charming downtown with bars and restaurants aplenty.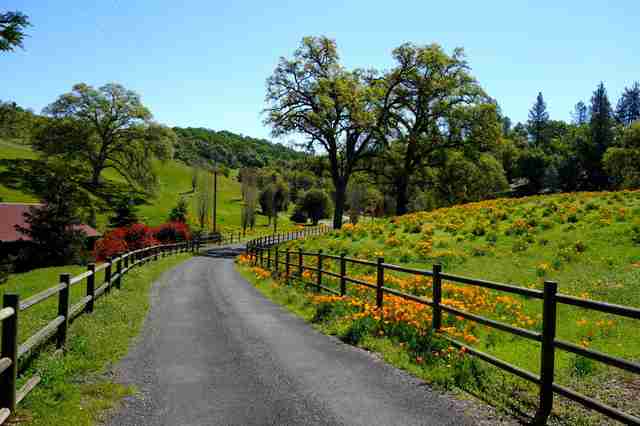 Gold Country
130 miles from SF
No, there's not a single town called Gold Country, but there is a huge area in the Sierra Foothills that still holds true to its gold rush roots and is a mecca for history lovers. Drive along winding Highway 49, where history is tucked away between historic, sleepy towns and hip restaurants such as The Argonaut Farm to Fork Café in Coloma. There are also plenty of state parks, including the best-preserved gold quartz-mining operation at Empire Mine State Historic Park and Auburn State Recreation Area.  
Sign up here for our daily San Francisco email and be the first to get all the food/drink/fun SF has to offer.