Hell yeah, spring: the birds sing, the flowers bloom, the sun shines. There's something about spring that literally puts a spring in your step and makes you want to get the hell out of the house (or apartment) and have as much fun as you can pack into a single day -- something we're very good at in SF. Here are a bunch of ways to make that happen, including a ton of spring festivals and events celebrating all of your favorite things: beer, wine, cider, bacon, and, last but never least: cheese.
Recommended Video
Wine Workouts Are Just What We Need in our Fitness Routines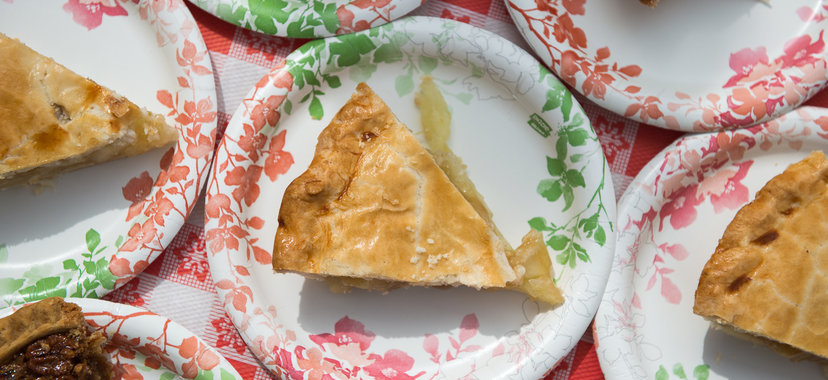 Thursday, March 8
California Academy of Sciences
"Curious Creatures Nightlife" is all about tentacled, slimy, and lumpy creatures... as well as drinking and dancing in one of SF's best museums at night. There will be snakes, spiders, squids, and one very adorable two-toed sloth. How can you resist?
Cost: $15; food and cocktails are extra
Friday, March 9-Sunday March 11
Northern Sonoma County
Sip the future at Barrel Tasting, a three-day Wine Road event where you can sample wines from the barrel, buy them at a discount, and then pick them up in a year or so when they're ready. This is your chance to buy wines from over 70 wineries that will likely be sold out by the time they're ready, so get tickets now.
Cost: $70 for the weekend; $60 for Sunday only
Saturday, March 10
SoMa StrEAT Food Park
Make Saturday all about hot dogs on a stick that've been dipped in batter and fried. Eat them with bacon. Eat them with cheese. Go wild and get a bratwurst corn dog or, um, an Italian tofu corn dog (why?). Wash 'em down with $15 buckets of PBR and be sure to bring your actual dog in a corny costume because there's a competition.
Cost: $5; corn dogs are extra
Saturday, March 10
Jack London Square, Oakland
The Bacon and Beer Festival is just what it sounds like: a festival to celebrate two of the greatest things on earth. Sample bacon dishes and drink regional beer to benefit Oakland Growth.
Cost: $45 to $65 (if you feel like donating more money to charity)
Wednesday, March 14
Exploratorium
SF's beloved hands-on science museum goes all out for Pi Day with π-themed activities, rituals, antics, and lots of actual, tasty pie. It's as nerdy and as fun as you think.
Cost: Pay what you wish; entry is first-come, first-served
Saturday, March 17
Parade route: Market Street to Civic Center
St. Patrick's Day won't fall on a Saturday again until 2029, which means the parade won't be on the actual day St. Patrick's Day for another 11 years, so make sure to get your leprechaun butt to the parade... and then to the Irish festival that follows.
Cost: Your brain cells
Saturday, March 17
San Francisco City Hall
This year the Red Cross Gala is honoring local heroes Tyler Florence, Jackson Phillips, Patrick Foley, Unity Council, and Wells Fargo for their extraordinary contributions, and although the gala is sold out, the (much more affordable) after-party is not -- yet. There will be dessert, late-night bites, cocktails, and dancing, with all ticket sales benefitting the American Red Cross.
Cost: $130
Friday, March 23-Sunday, March 25
Santa Rosa
If you love cheese, you gouda go to the California Artisan Cheese Festival. It's a, ahem, grate event celebrating artisan cheese via tours, pairings, and tastings throughout the weekend, including the finale on Sunday where there are over 100 artisan cheese and food producers, winemakers, brewers, and chefs serving up their goods. Best of all, it doesn't cost too much Cheddar... we're done. Thanks for coming out.
Cost: $45 to $135 (pricier tickets include tours/ info sessions as well as wine/cheese pairings)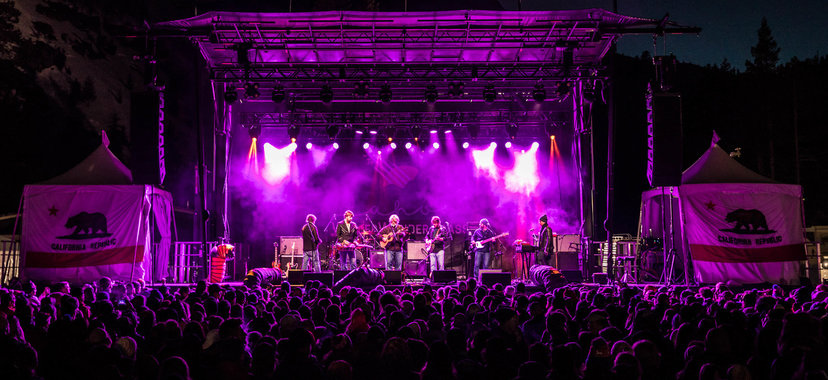 Tuesday, April 3
AT&T
Opening Day is basically a citywide holiday, so tell your boss you can't make it in because you've got to see the Giants take on the Mariners.
Cost: An opening day three-pack is $99 (includes two other games)
Friday, April 6-Sunday, April 8
Squaw Valley
If bluegrass and beer are your jam, then buy tickets to WinterWonderGrass, a three-day festival in Tahoe that celebrates both. Bands include The Infamous Stringdusters, The Devil Makes Three, and Railroad Earth, and the beer is mostly local companies who will be pouring samples from 2pm to 5pm every day.
Cost: $79 to $289 (based on day passes, VIP, etc)
Saturday, April 7
Lands End & Fort Miley
Give back in the morning by volunteering at Lands End and then reward yourself by kicking back in the afternoon with an island-inspired party that includes all-you-can-eat barbecue, adult beverages, yoga, lawn games, and a silent auction. The event is hosted by the Parks Conservancy, the nonprofit supporting the Golden Gate National parks.
Cost: $25 to $50
Saturday, April 7
Fort Mason Center
More than 30 Mendocino wineries will be pouring at Taste of Mendocino, an intimate event that also features artisanal food producers serving up delicious bites. This isn't just a tasting though; it's also a marketplace where you can buy wine, cider, craft spirits, and artisanal foods.
Cost: $60
Saturday, April 7-Sunday, April 8
City View Metreon
The San Francisco Vintners Market is a place for winemakers to connect and sell wine directly to the people who love it. Try some, then buy wine from over 200 wineries, including boutique and family-owned wineries you might not be able to buy from otherwise.
Cost: $125 to $150
Friday, Apr 13-Sunday, April 15
Cavallo Point Lodge
The Lexus Culinary Classic is a weekend of hands-on cooking classes, multi-course dining experiences, and a Sunday Grand Tasting in a gorgeous setting with amazing views of the Golden Gate Bridge. Tickets aren't cheap, but if you love food, it's worth it.
Cost: Tickets are $55, $100, and $185 depending on the date and time. OR you can spend $640 on the Premier Weekend Package
Saturday, April 14
Civil War Parade Ground, The Presidio
Cider Summit San Francisco features nearly 200 local, regional, and international ciders, and tasty bites from local food trucks, all of which you'll enjoy while taking in stunning views of the bay.
Cost: GA
Saturday, April 14-Sunday, April 22
Japantown
The Northern California Cherry Blossom Festival doesn't just celebrate gorgeous cherry blossoms, it is also the biggest celebrations of Asian traditions on the West Coast. There will be food booths, martial arts, live bands, the annual Queen Program, and, of course, a parade (on April 22). The event runs the weekends of Apr 14-15 and Apr 21-22.
Cost: Admission is free
Saturday, April 21
Fort Mason Center, Festival Pavilion
The SF International Beer Festival features over 100 brewers, live music, games, and is basically your opportunity to see how much beer you can sample in four hours. Or go VIP and get in 90 minutes early, so five and a half.
Cost: GA: $75; VIP: $150
Kick off boating season... which, yes, is a thing
Sunday, April 22
The San Francisco Bay
Opening Day on the Bay has long been a tradition in San Francisco because how else would everyone know that "boating season" has arrived? There's a parade of boats that you can watch from the waterfront, and lots of boats you can buy tickets to be aboard, but if you can find a friend with a boat, you and your Topsiders should definitely do that.
Cost: Ranges from free to your dignity
Saturday, April 28- Monday, May 28
465 Marina Boulevard
If you love interior or landscape design, then be sure to check out the San Francisco Decorator Showcase where top designers each transform a space in a gorgeous SF home.
Cost: $40
Thursday, May 10
Exploratorium
Head to this interactive museum "After Dark" for an adults-only party with music and drinks. While there, learn the truth about food safety, like if it's better to wash or microwave sponges, and if eggs actually need to be refrigerated. Learning is so much more fun when drinking is involved!
Cost: $19.95
Sunday, May 20
The Bay to the Breakers, duh
Bay to Breakers is SF's craziest foot race, which some people choose to run and others choose to drink. Costumes aren't required, but, actually... yes. Yes they are.
Cost: $60
Saturday, May 26-Sunday, May 27
Harrison between 16th and 24th Streets
Carnaval San Francisco is the city's most festive multicultural celebration complete with global cuisine, international music, and the Grand Parade (May 27) with beautiful floats and engaging performers.
Cost: Admission is free
Sign up here for our daily San Francisco email and be the first to get all the food/drink/fun SF has to offer.