Unless you're Danielle Steel or a squatter at AT&T Stadium, you've found yourself in at least one of these living situations. From the GTFO ASAP spot, to the home where you finally put down hydroponic roots, these are all the San Francisco apartments where you've eaten, slept, and inevitably ditched your annoying roommates at every opportunity for a weekend trip to Tahoe.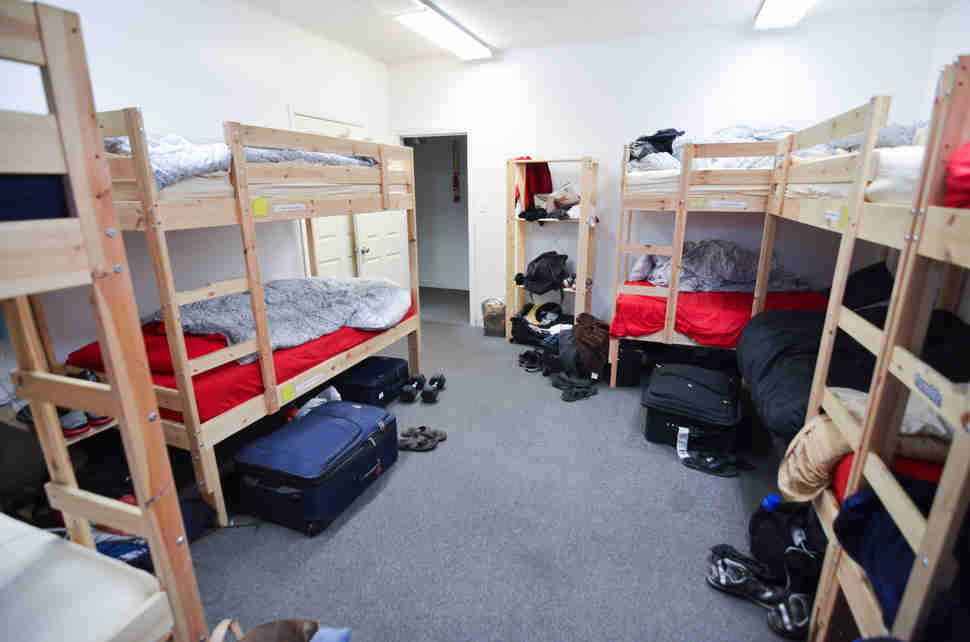 The dorms
You were honestly excited to move in here. In high school, you glorified the dorm-dwelling victories of your favorite on-screen collegiates and you couldn't wait to meet your new best friend for life. But, as with all expectations, that's not how things went down. You caught heat from your RA for "smoking dope" (their phrasing), and were subjected to your roommate's vocalizations whilst they were either giving or receiving something that should have been done in private. Charming. Still, despite all the tools and regulations, you had the city as your campus and a fake ID. The world was your oyster -- you beautiful doe-eyed youth -- even though your home was the size of one.
The unintentional communal duplex
Usually found in the Richmond or Sunset, you will at some point find yourself inhabiting a four-bedroom house with at least seven other people. Only two or three technically "live there" while the others are couch surfers who've never left, friends who lost their apartments and are crashing till they find a place, live-in significant others, and the friend from out of town who doesn't seem to be leaving anytime soon. It's unclear who pays rent and who doesn't and even less apparent who the leaseholder is (if there even is one). You'll live here for six to nine months before jumping on the opportunity to move somewhere more "grown up."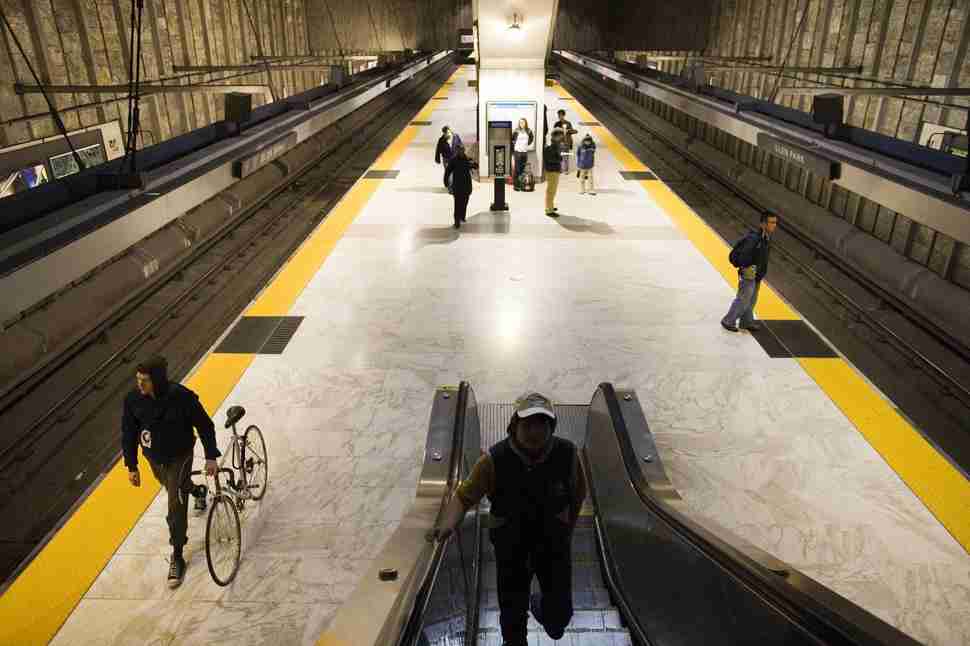 The commuter's paradise
Sorry for the considerable shade being thrown by this picture, but come on, you've got to admit it -- you see the inside of BART almost as much as you see your own house. What sets all you Balboa Parkers/Glen Parkers/Daly Citians apart is just how much of the inside of your house there is to see. What the mainlanders (basically anything north of Cesar Chavez) gain in proximity, they sacrifice in space and affordability. The fluorescent lights and infrequent service of your 30-minutes-each-way commute may seem grinding and industrial to the Norteños, but your lifestyle is indisputably more lush with nature thanks to the protected parks all around you. Not that you need someone to tell you to keep the secret safe, but keep the secret safe.
The efficiency studio
Most likely found in the Tenderloin, but sometimes in SoMa or North Beach, this is where you moved to be alone. The Craigslist post that brought you here had panoramic pics so distorted by the close quarters, you could barely tell what was the kitchen and what was the closet. The upside was that it was close to your practice space or studio. The downside? Your friends never came over because they kept getting harassed south of O'Farrell St. You stay till your lease is up, maybe even continue on month-to-month for a little longer, and then you trade in the linoleum floor and microwave-mini fridge lifestyle to live with friends. Being alone is overrated -- nobody liked Thoreau anyway.
The very intentional communal living space
Unsurprisingly, you absolutely found this spot on Craigslist. You're a sociable person and an artist and being in a collaborative environment is important to you. So important, in fact, that you answered an ad looking for an "industrial fetish robot cabaret troupe live/work space" or you moved into an an event warehouse like The SUB. You stay for years, or at least way longer than anyone thought you would. But what's not to love? You were the gatekeeper for some great city-centric creative events and you drank for free at Uptown. But all things must come to an end and the city is changing. You catch one last NEDx Talk or have one last burner orgy (let's call a spade a spade, guys) and then you move to Portland.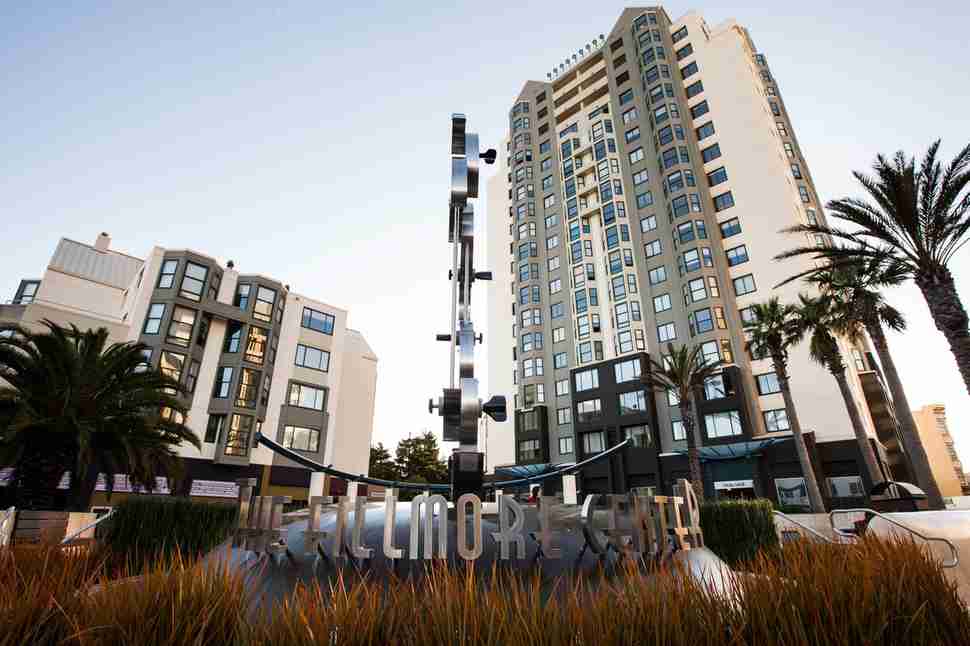 The high-rise with amenities
It seemed too good to be true and it was. You moved into Trinity Towers or the Fillmore Center, seduced by the promise of a rooftop swimming pool and a private gym. "Fuck yes," you whispered to yourself as you signed your lease, "I'm going to be SO fit... I'm going to be living the life of leisure!" For a while, these things were true. But you got too busy to swim, and going to the gym? Who has THAT kind of time? Once those sexy extras were stripped away, all you were left with was a living unit amongst hundreds just like it, and a faceless, soulless property management company that will fight you Hunger Games-style to keep your exorbitant deposit. You'll try to fight them for it, but in the end, the misers will win.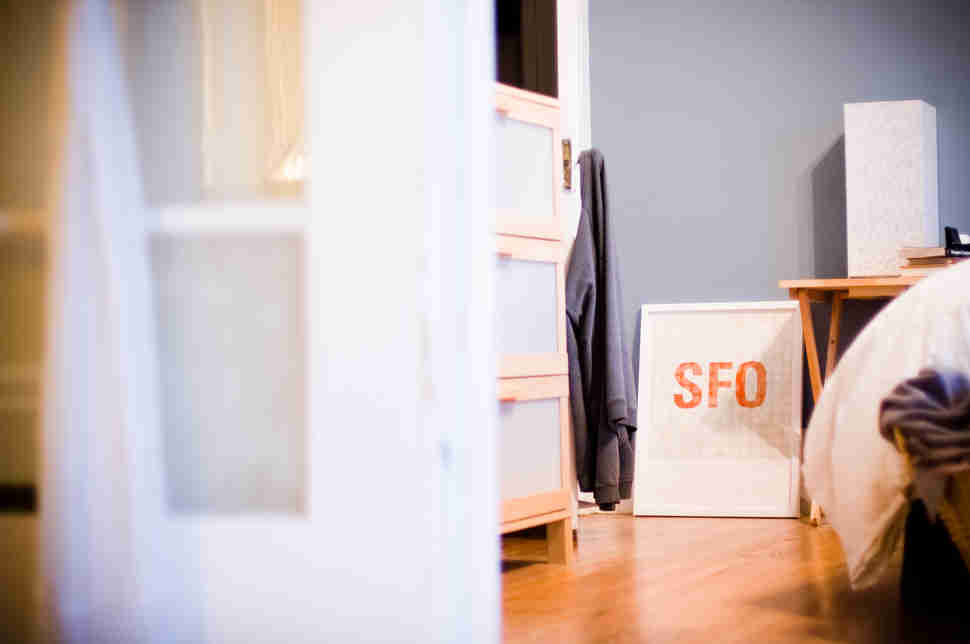 The couples conundrum
You and your boo finally decided to pull the figurative trigger and shack up. You find a nice-sized spot somewhere just a little bit out of the way or in-between neighborhoods -- Laurel Heights or somewhere along the Mission-Soma fault line. It's got great light, hardwood floors, and is almost perfect except for the fact that it's still fiscally necessary to have a roommate. It is a two bedroom after all. A previous roomie from one of your most recent living situations gets looped into the new lease and you assure each other that it'll be fiiiine. You're all such good friends anyway. But, while the two of you are nesting, your third wheel is slowly gnawing away at the fabric of the home you share with their late nights, their disrespect of the new furniture and, most of all, their no-strings singledom. Of course you're not jealous of the one-night stand they brought home from El Rio, it's just that some stranger was in the bathroom in the morning for 10 minutes, which threw off your whole routine. Great, now you're late for yoga.
The Marina spot
If you relate to this category, none of the others apply to you. You bike to your finance/tech job during the week and you roll out of bed for boozy brunch at Eastside West on the weekend. You're the San Francisco second cousin who doesn't hang much with the rest of the family ('cept Cow Hollow, aka your imaginary friend), and you have no intention of living anywhere else in the city. But why would you, really? You have Crissy Field in your backyard, postcard views of the bridge, and a $10 juice shop within sprinting distance from anywhere. Eff the haters, have a ball.
The Mission spot
Not a Marina-ite? City tradition and process of elimination rules that you are then, by default, a Mission-ite. They stay on their turf (Marina, Cow Hollow, Presidio, Pac Heights), you stay in yours (basically everywhere else), and never the twain shall meet.
The thing about the Mission is that there is no singular Mission to address. Maybe you're living above Mission Chinese with three of your closest friends, surrounded by rich hipsters, getting rabbled at by your elderly neighbor who has rent controlled his way through the changing demographic tides.
Maybe you co-created Burning Man and are living an upper-echelon hippie existence that no one really understands but goes to your parties nonetheless. Maybe you're a 24th St kid who's watched the street turn from pupusa windows to laptop cafes. You still skate to work and you go to trap night at Beauty Bar. But even Beauty Bar was once enemy No. 1 to the neighborhood.
SF is an amorphous thing that will never stop undergoing change. The best you can do in the face of turmoil is learn to love the quirks of your living space -- from the painted-over phone jacks and crown moulding with an agenda of its own, to the myriad noisy neighbors, insufferable landlords, and occasional houseguests. After all, it is your home sweet home.
Sign up here for our daily San Francisco email and be the first to get all the food/drink/fun SF has to offer.
Laura Reilly is a Production Assistant at Thrillist who lives alone in a mansion in Fisherman's Wharf, so none of this applies to her. Accepting roommate applications at @asapreilly.