And managed to get nearly 10% of the vote (over 18,000 votes) thanks to a platform that promised to bring the city's real issues to light. You know, affordable housing, homelessness, and of course: human poop on the sidewalks. Though he didn't win, his campaign with Francisco Herrera and Amy Ferrah Weiss to "Vote 1-2-3 to replace Ed Lee" was more successful than most imagined; Ed Lee basically ran "unopposed" and still ended up only getting 56% of the vote. 'Cause that dude is the worst.
For driving too slowly. This went down in Mountain View (of course) when a police officer pulled a Google car over for driving 25 mph only to find there was no driver to ticket. Ultimately the officer decided that no law was broken, so the car escaped without a ticket. Apparently Google's self-driving cars are waaaaay better at flirting than we are.
The Richmond District is known for its Irish roots, but the city's raccoon population was not very welcoming to a couple visiting their daughter from the Emerald Isle in October. Over a dozen raccoons attacked the duo and their daughter's dogs and almost succeeded in dragging one of the poor pups away. This wasn't the first time SF's vicious trash pandas went on the offensive. And it likely won't be the last. Considering they can be 3ft tall and over 40lbs, that's legit terrifying.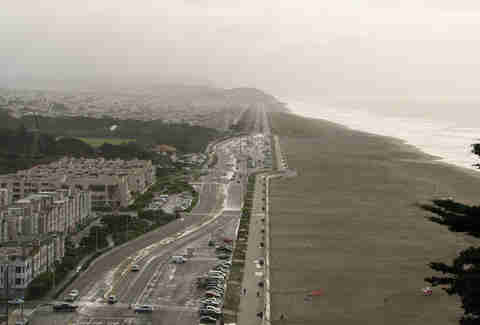 Which, to make things even more depressing, was $411,000 OVER the original asking price. That's right, a ramshackle four bedroom on the fog-dense Great Highway sold for over a million bucks, pretty much proving that there is no hope left for anyone in this town except the one percent. RIP San Francisco.
People bitch about the costs of babysitters for their kids in SF, but if people are getting paid 16 bucks an hour to watch the public toilets, why wouldn't they want more to watch actual living, breathing entities? Yeah, the city is paying a "latrine team" to keep watch over the toilets and make sure they're being used for number one and number two, not getting high and having sex with prostitutes. Right now it's costing about a million bucks. So, you know, still less than a house that's basically a tear down.
Even though the city has all of those potty sitters, people still feel the need to urinate in public. Beware dudes who like to whip it out and piss on walls; nine city walls have been painted with pee-repellant paint -- paint that will spray your spray back onto your pants and shoes. Urine trouble now! Sorry. That was a piss-poor joke. OK, OK, seriously: sorry. We're just a whiz at puns. Annnnd, we're done.
What's asparagus water, you ask? It's three stalks of raw asparagus shoved into a bottle of water and priced at $5.99. A dollar more than, you know, an entire bundle of asparagus not shoved into a bottle of water. OK, so this one happened in Brentwood, but it was still so SF, so it had to make the list.

Leap Transit was a private bus equipped with Wi-Fi, gourmet snacks and coffee, leather seats, and power outlets for people who'd rather pay six bucks than ride on Muni. We were amongst the first to scoff at the concept, but there were many others right there with us. Ultimately, just a few months after the non-ADA compliant buses hit the road (Leap actually removed the wheelchair ramps and fold-up seats to install bar-style seating and leather armchairs), Leap went bankrupt and put its buses up for auction. Good riddance.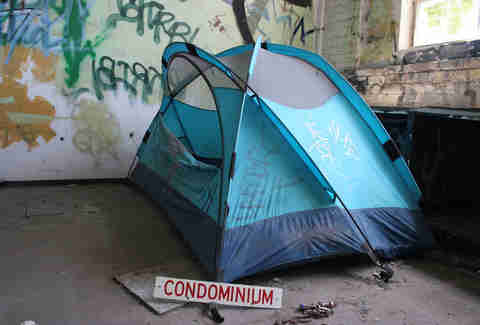 At Eatsa, you order one of eight quinoa bowls on an in-store iPad (or on your phone) and then pick it up in a cubby. It's like something straight out of The Jetsons except even Astro the dog wouldn't be caught dead eating a bowl of quinoa. Still, it's been getting rave reviews from locals, which, duh, of course it is: this is San Francisco. There's nothing we love more than quinoa... EXCEPT robots.
Sign up here for our daily San Francisco email and be the first to get all the food/drink/fun SF has to offer.
 
Daisy Barringer lives in SF, but doesn't get stoked for quinoa or asparagus water. She does, however, think Jed York and the 49ers should mutually part ways. Follow her on Twitter @daisy.