Not quite wine country and not quite San Francisco, Petaluma often gets overlooked by Bay Areans and visitors. But this city, just an hour north of SF, has some of the best farms and dairies in the state, wonderful local wineries and breweries, and jaw-droppingly gorgeous untouched open space nearby.
Along its riverfront, Petaluma's Downtown and Theater District are full of tasting rooms, taprooms, restaurants, art galleries, and lots of theaters. Eventually (hopefully), the SMART train will run through town too, making a visit to Petaluma as easy as tapping your Clipper Card. After a tour through the surrounding countryside, stop at any of these spots to eat, drink, and have fun right in town.
Recommended Video
Debatable: It's Fine To Recline Your Seat On a Plane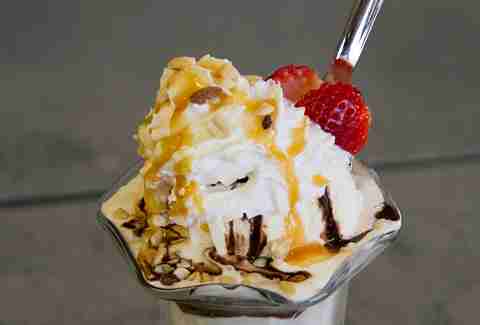 The popular lavender ice cream might not be exactly the right pairing with the award-winning organic Garlic Jack cheese, but that doesn't mean you shouldn't try. While there are a lot of dairies in the region, including the popular Marin French Cheese Company outside town, the Petaluma Creamery is a Petaluma institution. Just west of Downtown, the creamery was established in 1913 and today primarily sells its own Spring Hill butter and cheese brands, along with food from a cafe and BBQ menu -- and ice cream, lots of freshly made ice cream.
Free tours are offered every day, so you can learn about the extensive list of beers the company makes and, if you pick a tasting tour, try some too. When you're done learning, sit outside in the impressive beer garden and enjoy live music on weekends. Lagunitas was originally founded in, you guessed it, the town of Lagunitas, but since it moved to Petaluma in 1994 it's been one of the most popular and biggest craft breweries.
You can't go to Petaluma without visiting a vineyard and the family-run Azari is the perfect lesser-known spot to curl up with a glass and a piece of pizza from the wood-burning oven. To the west of town, Azari is in the Petaluma Gap wine region, which means you'll get to admire the rolling farmlands from the rather ornate vineyard estate. While the wines have just started to gain a following, Azari's pinot noir is award-winning and its cabernet and Luma Blanc Riesling are getting popular. It's also one of the few local places that make a shiraz. Call for a weekend tasting appointment.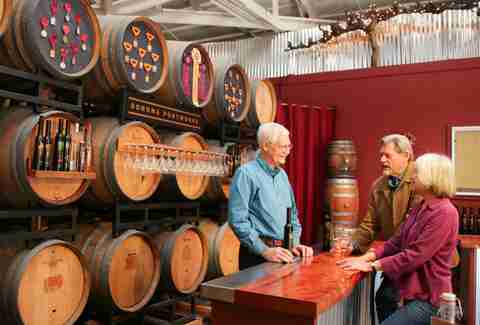 A tasting room entirely dedicated to port might not sound like your thing, but trust us -- it's worth a visit. Sonoma Portworks is just outside the heavily traveled Downtown area and is the only winery in Sonoma that specializes in ports and dessert wines. It's also one of the major players in the port industry, with unique combinations and styles such as the Sonomic Almost Vinegar. Stop by for a free cookie and port tasting, or bring your own chocolates to try with their famous Deco port.
Held in the spring and the fall, the twice-annual Petaluma Antique Faire is more than just a faire -- it's a lifestyle. Downtown Petaluma is already known for its vintage shops -- the Petaluma Collective gathers together antique dealers in one massive store -- but in October and April, the whole town goes into an overdrive of old furniture, jewelry, and odds-and-ends. There's vintage movie posters, Art Deco silverware, and 1960s garden statues. Get breakfast first in the dining room of the historic Masonic lodge to put you in the mood
Local, sustainable, slow, farm-to-table food may seem a bit on-the-nose, but Central Market is the Petaluma original and much of the food comes from the nearby dedicated Muleheart Farm. The restaurant is housed inside the historic 1918 Maclay building in the busy Downtown riverfront district. The menu changes constantly, so just go with the flow and order what's in season and fresh, though the scallops and short ribs are always favorites. A tasting menu gives you the best array, and you can never go wrong with the butterscotch pudding or the rock shrimp beignets.
Along the Petaluma waterfront, there are a number of restaurants and bars, but standout among them is the bar and seafood at Graffiti. The food is fairly classic American -- filet, crab cakes, truffle honey with cheese plates -- but be sure to try the tapas and flatbread pizzas. And with the location you may feel inspired to order some seafood: oysters and coconut prawns are a must. The full bar is well-stocked, so you can sit on the patio to enjoy the river view with a drink in hand (or convince a friend to hold a party in their banquet room).
The Mystic Theater is a historic theater from 1911 connected to the (also historic) McNear's Saloon and Dining House. It's also where all the big acts stop now on their way through town and there are no bad seats in the 550-person audience. Remember, though, this is an old theater. The paint is probably peeling and air-conditioning is not a frill this no-frills place has invested in. It can get stuffy and steamy during the summer, especially in the front few rows. But the music will be worth it.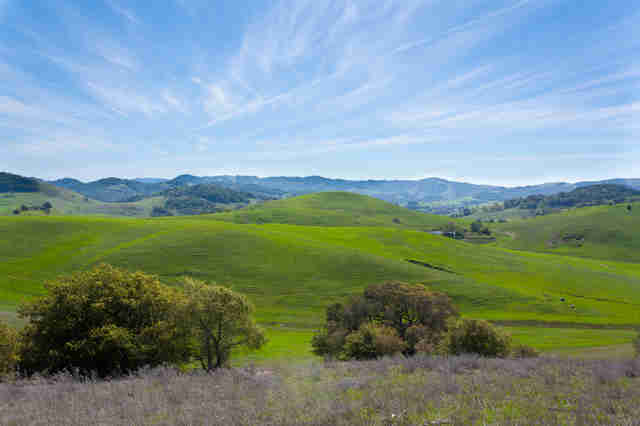 There are many, many trails to hike or mountain bike and waterways to kayak around Petaluma, but the crown jewel is the 216-acre Helen Putnam Regional Park. Park just off Chileno Valley Rd and start hiking. The Ridge Trail gives you about 6 miles to bike, horseback ride, or walk, and offers ridge-like views of the area. There's also a small pond for fishing, a picnic area, and a kid's playground. Parking is $7.
Sign up here for our daily San Francisco email and be the first to get all the food/drink/fun SF has to offer.