The Best Small Towns in Washington to Visit This Summer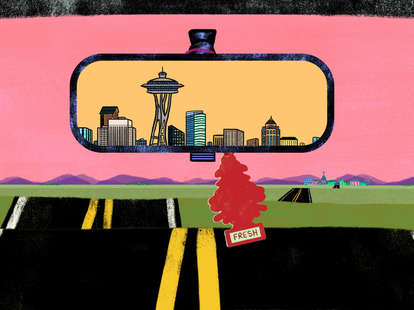 If you're surrounded by the hustle and bustle of big-city life in Washington, that means one or two things: 1. You probably live in Seattle, given the lack of other large metropolises around these parts. And 2. You've probably forgotten how beautiful and magnificent the rest of the Pacific Northwest is outside of the Emerald City. From wineries and breweries to specialty shops and thousands of miles of nature waiting to be explored, Washington has some top-notch small towns that shouldn't be missed. Here are nine of of the best...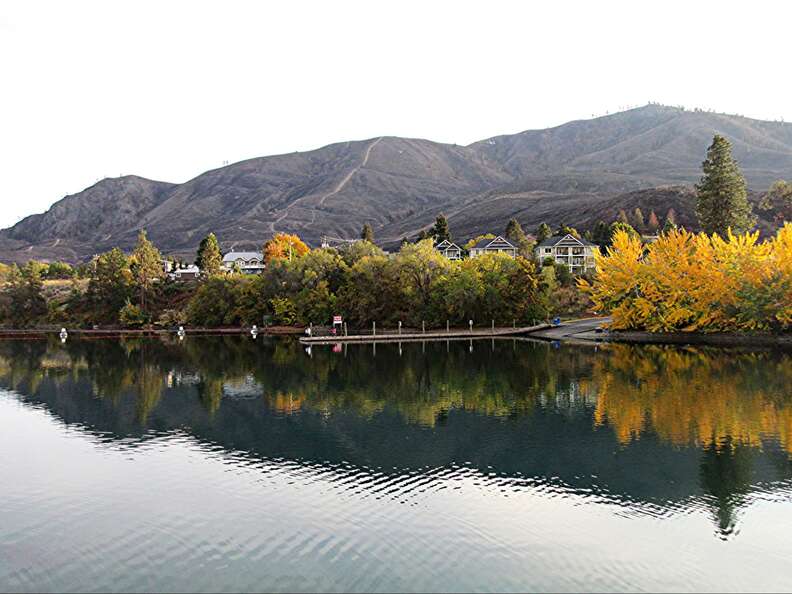 Chelan
Why it's so great: On the eastern edge of the Wenatchee National Forest, at the heart of this tiny scenic town, sits the beautiful Lake Chelan. It boasts over 50 miles of lakefront land, making water activities like boating and fishing super popular during the summer. In 2009, Chelan was designated an American Viticulture Area because of the 20 different wineries surrounding the town -- and many of them offer regular tastings and tours. Live music, weekly farmers markets, and a bustling Downtown scene add to the unique culture of this sleepy getaway.
Best food & drink options: The ahi tuna sushi tower at Fox & Quail cafe; pizza from Local Myth Pizza; breakfast at Apple Cup Cafe
Leavenworth
Why it's so great: This Bavarian village is a short two hour drive east of Seattle, and although it's known for its Oktoberfest and a Christmas store, there are plenty of summer activities to make a weekend getaway feel like you've traveled across the globe. Outdoor adventures, like hiking, birding, fishing, and of course, tubing or paddle boarding down the Wenatchee River are popular attractions in Leavenworth. But if staying inside and beating the heat is your thing, there are dozens of adorable shops to visit and breweries to crack open a cold one (or several).
Best food & drink options: Farm-to-table local food at Watershed Cafe; brats from MÜNCHEN HAUS; ginger snaps from The Gingerbread Factory
Port Townsend
Why it's so great: This maritime hub is located on the northeastern tip of the Olympic Peninsula and offers breathtaking views of the water and other natural scenery. The many Victorian-era buildings in the town attract history buffs from all over, and a number of museums pay homage to the town's late 19th-century heyday as a major West Coast port. The city is home to a vibrant arts scene, nature trails, and Fort Worden State Park -- a former military base with quaint cottages, a lighthouse, and tranquil miles of beach to explore.
Best food & drink options: Local beers at Pourhouse; chipotle prawns from The Fountain Cafe; wood fired pizza at The Tin Brick
Chehalis
Why it's so great: Chehalis is a quaint town with a little over 7,000 residents, sitting almost exactly at the halfway point between Seattle and Portland. The area has roots as a railroad settlement dating back to the late 19th century when the Northern Pacific Railroad meandered through the area, and pieces of that history are still on full display. Visitors can tour the town's historic Downtown district, check out the farmers markets, or even attend a murder mystery party on an actual 1916 steam locomotive.
Best food & drink options: Chicken fried steak at Jeremy's Farm to Table; sandwiches at The Pearl Cafe; the changing menu at Mackinaw's Restaurant
Winthrop
Why it's so great: Saddle up and mosey on over to Winthrop, an Old West town about four hours northeast of Seattle in the Methow Valley. This very tiny town (a population of about 400 in under 1 square mile) is known for its iconic western buildings and a saloon. Summer activities include ballooning, rafting, fishing, hiking, and horseback riding. In July, the town is home to the Winthrop Rhythm & Blues Festival -- a three-day event featuring some of the best rhythm and blues bands from around the country.
Best food & drink options: Whole grilled trout from Arrowleaf Bistro; cinnamon roll at Rocking Horse Bakery; cocktails at Copper Glance
Walla Walla
Why it's so great: The largest small town on our list, Walla Walla has the cultural excitement of a big city with the friendliness and accessibility of a small town. Walla Walla's Main Street is the hub of the town, offering a mix of vintage shops, trendy restaurants, tasting rooms, and patio cafes. Over 120 wineries are present in the Walla Walla Valley, an area contained within the larger Columbia Valley, Washington's famous wine country in the southeastern part of the state.
Best food & drink options: Gnocchi at T. Maccarone's; house smoked brisket from Andrae's Kitchen; eggs Benedict at The Maple Counter Cafe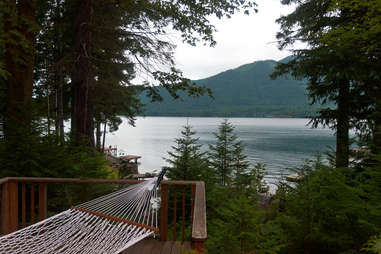 Hoodsport
Why it's so great: Hoodsport is the perfect small town to explore the beautiful Hood Canal or set off an on expedition to the Olympic National Forest. This tiny town is home to the Hood Canal Salmon Derby, a fishing competition held every year when chum salmon spawn in Finch Creek and run out into the Hood Canal. Boating and kayaking are also popular activities in the area, and a short drive up to the nearby Mount Ellinor will give you amazing panoramic views of the surrounding mountain ranges.
Best food & drink options: Enchiladas at El Puerto De Angeles; coffee from Hoodsport Coffee Co.
Poulsbo
Why it's so great: Just an hour and a half trek west of Seattle is Poulsbo, an idyllic city known as "Little Norway" because of the area's Scandinavian roots. It's situated on the beautiful Liberty Bay and offers breathtaking views of the nearby Olympic Mountains. Guests can explore the boardwalk along the bay, the three marinas, or any of the numerous shops and restaurants in the Downtown area. If you're interested in outdoor activities, the lovely Kitsap Memorial State Park has cabins for rent and offers camping spaces.
Best food & drink options: Tazzmaniac pizza from Tessio; cannelloni from Burrata Bistro; schnitzel at Tizley's Europub
Sign up here for our daily Seattle email and be the first to get all the food/drink/fun in town.