What was once known as Catholic Hill (due to a large Roman Catholic population), and then transformed into Seattle's premiere gay neighborhood in the early 1960s, is undeniably the Seattle's current coolest 'hood. It's home to the city's musicians and artists, counterculture mavens, and (for better or worse) flocks of yuppies attracted to the neighborhood's unique spirit -- especially the dozens of bars, restaurants, music venues, and theaters that dot its landscape.
If you're visiting Capitol Hill for the first time, it can be overwhelming. But this guide will help. Use it as a starting point, and then go get lost in the alleyways of this magical place.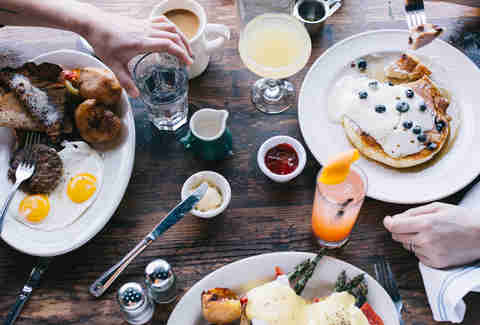 Where to eat
Smith (address and info)
332 15th Ave E
No, you weren't just transported to a rustic and remote hunter's lodge somewhere in the mountains of Washington. But you might as well have been. This upscale pub, decorated with taxidermy and sturdy wood tables, is home to one of Seattle's best brunch menus. The brioche French toast is fluffy and golden, and the smoked brisket sandwich is flavorful and gargantuan. Top it off with a pitcher of orange, pomegranate, or grapefruit mimosas, and then ask which way to the ski slope.
Tacos Chukis (address and info)
219 Broadway E
This not-so-secret-but-still-kind-of-secret hole in the wall serves up the absolute BEST tacos in Seattle. And don't let any other taco place tell you otherwise, especially if they have anything on the menu with "artisanal cheeses" or kale. Tacos Chukis is a no nonsense taco stand that uses fresh ingredients to make classic Tijuana-style street tacos. It's also nestled upstairs in an alley building. If you want street cred, this place has it.
Altura (address and info)
617 Broadway E
Local -- and wild and foraged -- ingredients are the stars of Chef Nathan Lockwood's specially crafted tasting menu. A sommelier is always on hand to guide you through your dining adventure, and not-so-unreasonable prices make Altura something most anyone on the hill can experience at least once. Or, you know, as many times as you want.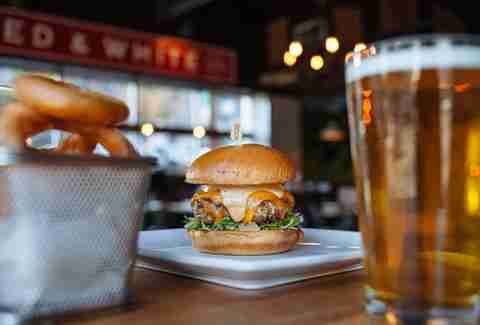 8oz Burger & Co (address and info)
1401 Broadway
Many restaurants claim to have the best burger in Seattle. Most of them are don't. But this eatery isn't one of them. 8oz uses local and organic ingredients to make more than a few "damn good burgers," as some might say. Keep it traditional with The Classic or get crazy with some pork belly kimchi.
Where to drink
Optimism (address and info)
1158 Broadway
So you've filled your belly, but now you're parched. Your first stop should be to a brand new brewery in the heart of Capitol Hill: Optimism. There's a lot to be optimistic about at this massive brewery, including a series of locally made rotating brews and the food trucks that pull right up inside to serve delicious eats. Patrons are also encouraged to bring in their own food from nearby restaurants. What's not to love?
Montana (address and info)
1506 E Olive Way
Montana is the dive bar that you just keep going back to. With a nifty little outdoor patio and one of the best Moscow Mule's in town, this no-fuss spot is a perfect place for cocktails after work with coworkers or even a casual date. It's also next to Tortas Condesa, which serves one of the best Mexican sandwiches in town.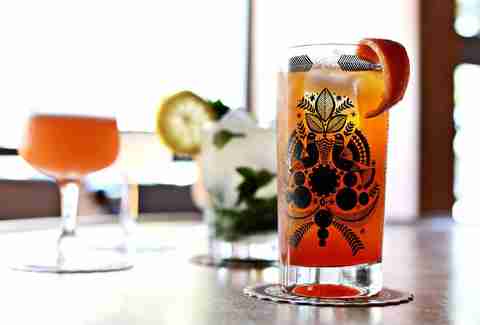 Sun Liquor (address and info)
607 Summit Ave E
If craft cocktails are your thing, then Sun Liquor is also your thing. The bar is intimate and extremely popular, making snagging a seat sometimes a hard thing to do... but it's not difficult to see why. The cocktails are tailored with Sun Liquor Distillery liquors and fresh, in-house juices and syrups. Spirits are made right next door, giving a glimpse into the intricate process behind making top-notch alcohol for top-notch cocktails
Pony (address and info)
1221 E Madison St
Pony, one of the most popular gay bars in the 'hood, is housed in a 1930s vintage gas station and has a large outdoor patio for fun in the sun (or winter). Half funky dive bar, half dance club -- the disco ball is always turning at this Capitol Hill staple.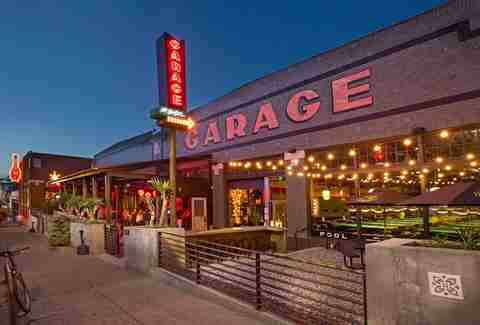 Where to play
Garage (address and info)
1130 Broadway
What happens when a 1928 automotive garage gets transformed into a 40,000sqft bar and recreation space in the heart of Capitol Hill? You get one of the coolest neighborhood hangout spots in the city. With 20 bowling lanes, 25 pool tables, six bars, and three private rooms, Garage is your one-stop shop for entertainment on a night exploring the Hill.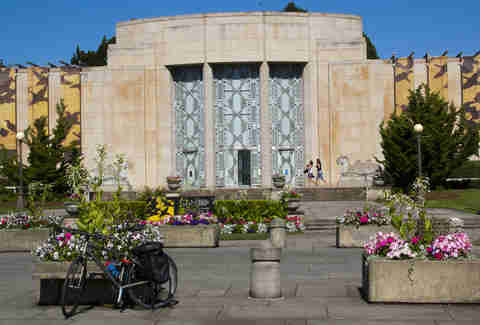 Volunteer Park (address and info)
1247 15th Ave E
Capitol Hill might be known for its trendy bars and restaurants, but there's also plenty of beautiful green space. The 48-acre Volunteer Park is perfect for picnics, a jog, or just enjoying the sun on a beautiful Seattle summer. The park is also home to the Seattle Asian Art Museum and the Volunteer Park Conservatory.
Mimosas With Momma (address and info)
1118 E Pike St
Brunch and drag queens may seem like they wouldn't go together in the same sentence. But you couldn't be more wrong. Mimosas With Momma, a variety show and live musical experience, plays every Sunday at Unicorn on Capitol Hill. Join others as you sip on delicious mimosas, help yourself to a brunch buffet, and enjoy the musical stylings of Seattle's "Mama Tits" and company.
John John's Game Room (address and info)
1351 E Olive Way
This cool bi-level cafe on Capitol Hill is stocked with over 30 old-school arcade games that will make a fun night for anyone who wanders in. If pinball is the name of your game, there are plenty of machines here (and beer) to keep the party going until the wee hours of the morning.

Sign up here for our daily Seattle email and be the first to get all the food/drink/fun in town.

Cody Permenter is a freelance writer for Thrillist, and his research for this article was mighty tasty. Follow him on Twitter.