The best thing about fall in Seattle is... that it's not as bad as winter. The second best thing about fall is that there's so much entertaining and enthralling stuff to do -- from wild halloween parties, to popular pub crawls and bawdy burlesque shows -- it can be hard to keep track.
So as your fridge begins to fill with pumpkin beers and you bust out your scarves to hit the markets, remember this calendar filled with all the great activities happening in The Town over the next few months.
Recommended Video
Wine Workouts Are Just What We Need in our Fitness Routines
September 20-23
Bellevue
Bellevue Fashion Week's putting on three different runway shows featuring professional models wearing the latest in clothing from both independent and premiere brands. One show also benefits Special Olympics Washington.
Cost: Ticket prices vary, but will set you back at least $75
September 21-29
Venues across town
As the name implies, SketchFest is a sketch comedy festival featuring five nights of live performances in a new venue for 2018 -- the Market Theater in Post Alley.
Cost: Tickets start at $12-15
September 21-23
Marina Park, Kirkland
Enjoy beer, sauerkraut, bratwurst, wiener dog races, costume contests, games, and live music at Kirkland's waterfront Oktoberfest celebration.
Cost: $20-35
September 21-23
Fremont
The 100 kinds of beers here are just the start: There are bands, a scavenger hunt, chainsaw pumpkin carving, indoor sports screens, and more. Oh, and dogs get in free.
Cost: $25
September 21 - November 3
5000 E Marginal Way S
This intense tour of the fictional Georgetown Morgue might be the best (or worst?) haunted house in Seattle. Just don't say we didn't warn you.
Cost: Tickets start at $13
September 22 - November 17
Various locations around town
Seriously, screw tailgating! Why not kick back on a boat with drinks/snacks before Husky Home games, and arrive at the stadium in style?
Cost: $85
September 28-29
Neumos
New Retro Wave band (yes that's a thing) The Midnight is bringing their surprisingly authentic sounding take on '80s music to Neumos on back-to-back nights.
Cost: $18
October 2
Pike Place Market
The annual Feast starts with a wine reception, then gives you a chance to try dishes from 20 different restaurants and vendors in America's premier farmers market.
Cost: $90
October 4 (5:30 to 8:30 pm)
Woodland Park Zoo
Brew at the Zoo returns with suds from 60 breweries, plus food, music, and animal encounters in the Rain Forest Food Pavilion and Zoomazium -- which sounds suspiciously like something they named after a few too many of said beers.
Cost: $34 - $56
October 5-6
Seattle Center
Back at the Seattle Center for the second straight year, the Great Pumpkin Beer Festival (GPBF) is back with 80 pumpkin beers, live entertainment, and food trucks, plus their traditional giant beer-filled pumpkin. Get tickets ASAP.
Cost: $28
October 5-7
South Lake Union Discovery Center
This bovine-based event starts Friday night with a celebration of… um, seafood(?), and continues all weekend with a Beer 'N BBQ event, a "Steak and Cake" party, and a Country Brunch on Sunday.
Cost: $35 - $125
October 5-20 (Fridays & Saturdays)
Leavenworth
Washington's fake German town hosts a seriously authentic Oktoberfest celebration with free shuttles in town, live music, German food, arts and crafts, and beer. Lots of beer.
Cost: Tickets start at $10
October 6
Georgetown
Rainier's original neighborhood is throwing a raucous "R-Day" party in honor of the beer featuring live music from Northwest rock groups the Helio Sequence, the Moondoggies, and Smokey Brights, plus lots more.
Cost: Free
October 6 (8pm - 2am)
El Corazon
Yes, you can do all those things at the same time at the Pancakes and Booze Art Show, which will feature 70+ emerging artists, live body painting, live DJ sets, and, most importantly, a FREE Pancake Bar.
Cost: $10
October 6-7
Seattle Center Exhibition Hall
Hit BrickCon to check out thousands of models, including sculptures, pop-art, massive cityscapes, and more, all created by LEGO enthusiasts from around the world.
Cost: $11-17
October 19-31
The Triple Door
Just in time for Halloween, Seattle's famed Can Can is putting on a burlesque version of Tim Burton's Halloween, featuring cabaret dancers, live orchestral music, vocal performances, and video projections inspired by the classic movie.
Cost: Starting at $39
October 20 (noon to closing)
Downtown
Put on a costume, grab some cash, and spend all day drinking with hundreds of fellow revelers at Seattle's massive annual Halloween Pub Crawl.
Cost: $25
October 21 - November 8
Various locations around town
At 165 of Seattle's best restaurants during Seattle Restaurant Week... which sadly does not include Fridays and Saturdays, but sometimes does include lunch.
Cost: $33
October 26
Fremont Studios
Edouardo Jordan, Ethan Stowell, and Jason Stoneburner are just some of the chefs making a dinner that you can enjoy even more knowing the proceeds go to Special Olympics.
Cost: $250
October 26
WaMu Theater
Hint: It's basically just a concert. The annual carnival-themed electronic dance music show features performances by Marshmello, Steve Aoki, and more, along with rides, midway-style games, flamethrowers, aerialists, a costume contest, and more.
Cost: Tickets start at $89
October 27
North Lake Union
A 2 1/2-hour, '80s-themed dance party on Lake Union and Lake Washington with a DJ, free apps & desert, and a drink ticket that comes with your ticket.
Cost: $51
October 27
Redmond Town Center
Join (or watch) zombies staggering into Redmond Town Center where there will be a costume contest, photo booth, live music, and a massive "Thriller" dance performance at Thrill the World Redmond.
Cost: TBD
October 27 (8pm)
Museum of Pop Culture
Join 2,000 of your closest costumed friends at MoPOP for Haunt: The Ultimate Halloween Bash featuring live music, a DJ, and more.
Cost: $35
October 27 (8pm - 2am)
Fremont Foundry
The Fremonster Spectacular is a rather adult affair featuring multiple DJs, sultry gogo dancers and ariel performers, a costume contest, and more. There's even gonna be a food truck in the courtyard, and treats from Theo Chocolate.
Cost: Tickets start at $45
November 1-18
On the Boards
Dan Savage's touring erotic film festival -- HUMP -- kicks off in Seattle with a collection of explicit five-minute films by amateurs of all persuasions, as well as prizes based on audience votes. It will sell out.
Cost: $25
November 3 (5 to 8pm)
Elliott's Oyster House
One of Seattle's most popular food events, Elliott's Oyster New Year, is back again with 30 varieties of oysters, a seafood buffet, 60 wineries, microbrews, and live music on Pier 56.
Cost: $120
November 8 (6 to 9pm)
SODO
The second annual Seattle Winter Ciderfest promises "fall and winter ciders from the Northwest's best producers" plus local beer, wine, soda, and more.
Cost: $30
November 9
The Rainier Club
The Whisky Extravaganza includes unlimited tastes of more than 100 whiskeys, food pairings, and master classes in this most delicious of spirits. Jackets required.
Cost: $150
November 9-12
CenturyLink Field Event Center
Check out brand new models from the world's biggest automakers (even test drive some of them) and lust over exotic rides you'll never be able to afford, all spread over more than 200,000 square feet.
Cost: $16
November 10
Phinney Neighborhood Center
It's basically like every other beer event -- there are local brews, food, etc. -- but this time it's winter beer from 35 different brewers, plus sliders and commemorative glasses.
Cost: $25 - $60
November 17
Paramount Theater
A hip-hop take on Tchaikovsky's timeless creation, The Nutcracker, brings the traditional story to life in contemporary New York City though dozens of all-star dancers, an on-stage DJ, and more.
Cost: $35 - $85
November 17 (10am-6pm)
Bell Harbor Conference Center
The crew behind the Urban Craft Uprising are now bringing together an assortment of the Northwest's best craft food makers for a free fest featuring over 100 different vendors.
Cost: $1,000,000...
November 18
Green Lake
And then eat mashed potatoes at the Green Lake Gobble & Mashed Potato Munch Off. It's a 5K and 10K run/walk with post-race beer garden and mashed potato eating contest.
Cost: Starting at $35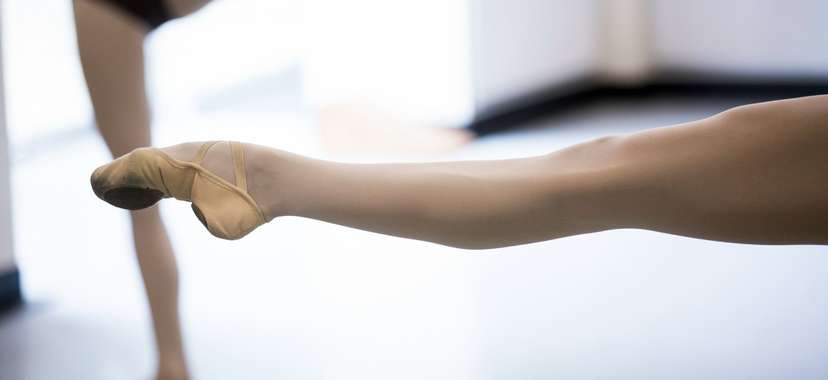 November 23 - December 28
McCaw Hall
Seattle's renowned Pacific Northwest Ballet brings the The Nutcracker by George Balanchine back again with a live orchestra, magnificent sets and costumes, and a huge cast, just in time for the holidays.
Cost: Starting at $68
Sign up here for our daily Seattle email and be the first to get all the food/drink/fun in town.