Spring is finally here, Seattle, and you've got plenty of work to do. For starters, you should start wearing your polar fleece like, every other day, and then you should do as many things as possible -- from hitting Star Wars-themed grilled cheese festivals to beer festivals and EDM festivals to film festivals and even more beer festivals -- on our list of things you have to do in Seattle this spring. Or don't. It's your life.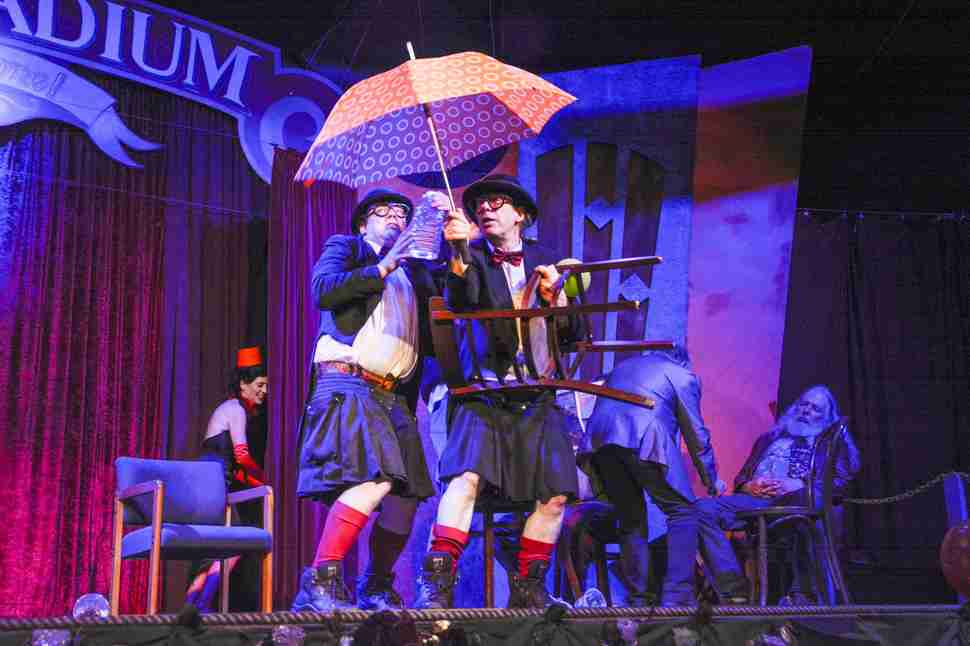 Now - April 7
Various locations
Presumably named for the tears of laughter you'll cry after seeing one of their shows, the Moisture Festival is almost a month of high energy shows that combine comedy with "awe-inspiring physical and mental dexterity" and more. Shows take place at Hale's Palladium, Broadway Performance Hall, and Hale's Double Decker Room.
Cost: Prices vary per show
March 28
AQUA by El Gaucho
Taste Washington's official kick-off is the elegant Red & White Party on the waterfront, at which guests wear said colors and winemakers pour vintages that won't be available at any of the weekend's other wine events. Taste Washington runs March 28-31.
Cost: $175
March 28
T-Mobile Park
The Mariners' first game of what promises to be another ultimately disappointing season is against the Boston Red Sox, the defending World Series champs, who will probably have more fans in the stands than the now completely starless M's. In other words, you won't be alone if you decide to root, root, root against the home team.
Cost: Tickets as low as $35 still available
March 30
Various locations
Your ticket to Georgetown Bites gets you a handful of bites and beverages at your choice of more than 30 vendors in the hip South Seattle 'hood.
Cost: $5 tickets available at Georgetown Trailer Park Mall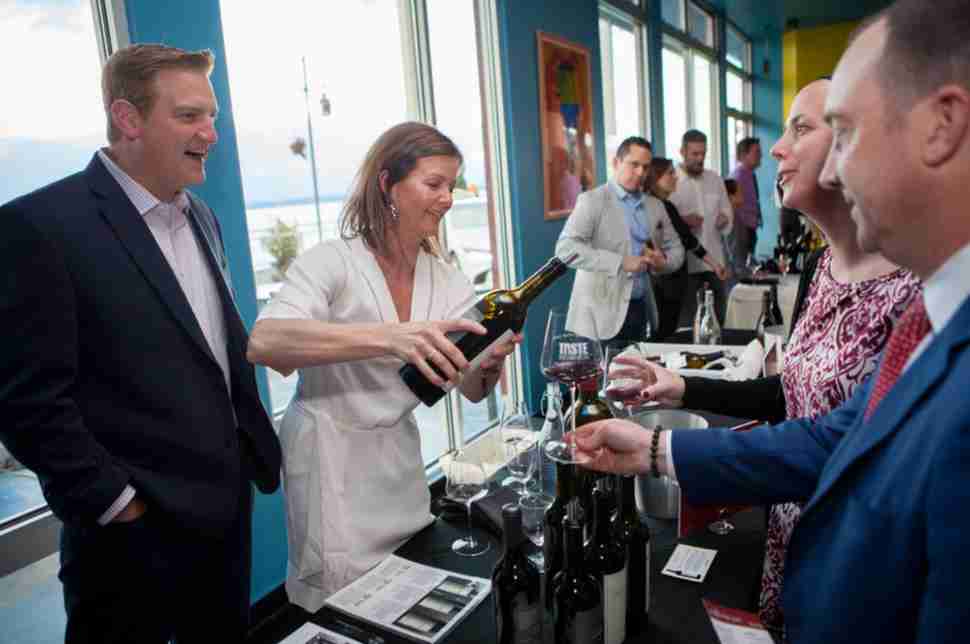 March 30 - March 31
CenturyLink Field Event Center
One of the country's biggest wine events, Taste Washington's Grand Tasting is back with two days showcasing more wine than you can possibly drink (or can you?), paired with more food (there will be more than 65 local restaurants on hand as well) than you can possibly eat. Sounds like a perfect combination to us.
Cost: $95 per day or $145 for a two-day pass (Sunday VIP pass $165)
April 3 - April 7
The Triple Door
Through the Looking Glass: The Burlesque Alice In Wonderland is an "adult" combination of jazz, classical, Indian, and exotic music mixed with ballet and jazz dance featuring Seattle's best burlesque performers dressed up (or down) as Lewis Carroll's classic characters.
Cost: Tickets start at $40
April 6
Block 41
Local chefs compete for your affections at Beecher's Cheese For All by feeding you ginormous amounts of mac and cheese alongside cheeseburgers made with the company's various cheeses and Mishima Reserve Wagyu beef. Two sessions from 2-4 pm or 6-8 pm, with an extra early hour for VIPs.
Cost: $45-$75 per session
April 7 - April 18
Various locations
Score specialty three-course meals at more than 165 restaurants during Seattle Restaurant Week, which excludes Friday and Saturday and lasts almost two weeks. This makes it oddly named, but it's still a great deal.
Cost: $35 per three-course meal
April 12
The Crocodile
Featuring live renditions of new wave hits from Duran Duran, INXS, Frankie Goes to Hollywood, The Cure and more, this promises to be the best '80s party you've ever been to. Or, as the name suggests, the best one so far at least.
Cost: $15
April 19 - April 27
Hale's Ales Palladium
Boasting a rotating cast of eccentric performers the weekends of April 19-20 and April 26-27, Misfit Cabaret's A Space Oddity is a musical variety show featuring original music by Kat Robichaud as well as comedy, romance and yes, plenty of bawdiness.
Cost: $30-$250
April 18
Neumos
Portland's own Dan Vidmar, who ironically goes by the stage moniker Shy Girls, is bringing his infectious brand of R&B (a.k.a. "bedroom pop") along with his smooth falsetto to Seattle in support of his new album, Bird on the Wing.
Cost: $16-$18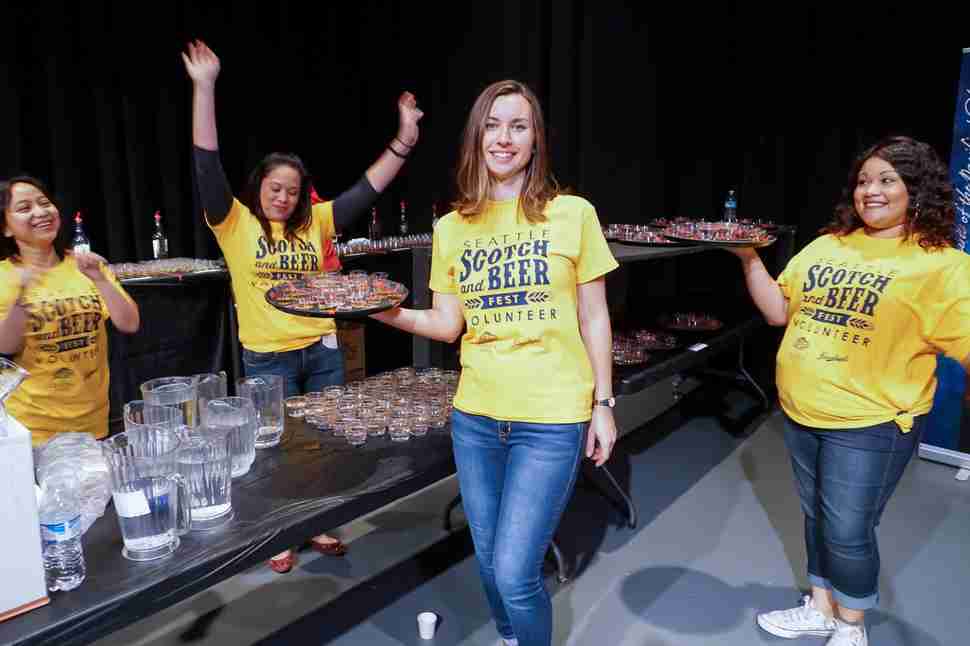 April 19 - April 20
Fremont Studios
The Seattle Scotch & Beer Fest is back with more than 50 craft beers, flights of Scotch and Irish whiskey, specialty cocktails, seminars, a bottle shop and more booze-fueled delights.
Cost: $20-$55
April 19 - April 21
Washington State Convention Center
Sakura-Con is one of the largest and best attended anime festivals with tons of panels, exhibitors, activities and more, but you don't have to be a fan to enjoy it. Heck, you don't even need to go... just hang out downtown and check out all the amazing cosplay.
Cost: $70-$80
April 20
Various locations
Much like the infamous SantaCon at Christmas time, the BunnyCon Bunny Bar Hop will bring droves of people in bunny ears, bunny suits and other themed costumes to various downtown bars for a raucous pre-holiday bar crawl.
Cost: $5-$30
April 21
Magnuson Park Hangar 30
… after running a 5K on the shores of Lake Washington at the Seattle Magazine Brunch Run. The course ends at Hangar 30, where 15 area restaurants will be waiting to ply you with carb-heavy foods plus Bloody Marys and mimosas.
Cost: $40-$50
April 28
Fremont Sunday Market
The 10th annual Mobile Food Rodeo -- Seattle's original food truck fest -- is bringing more than 30 mobile eats vendors to the shores of the Ship Canal. Trucks include Piroshky Piroshky Bakery, Dreamy Drinks, Off the Rez, and more.
Cost: Free admission
May 4
T-Mobile Park
We've already established that most trips to T-Mobile Park will probably be disappointing this season, but not if you're there for the Seattle Bacon & Beer Classic -- which is just what it sounds like -- and will definitely be awesome with 100+ beers, 30+ bacon dishes, a bacon eating contest, lawn games and music.
Cost: $69-$125
May 9 - May 19
Various locations
Seattle Beer Week is a week… err, 11 days of beer-based events held at most of the city's best beer bars, featuring so many different brews and themes that you're almost guaranteed to find something you'll like.
Cost: Varies
May 11
Hellbent Brewing
Cheese Wars: The Fromage Awakens is an "intergalactic battle for the best cheese sandwich" featuring teams of Star Wars cosplayers, an axe-throwing competition(?!) and more. Yeah, we don't get it either, but we'll definitely be there.
Cost: $25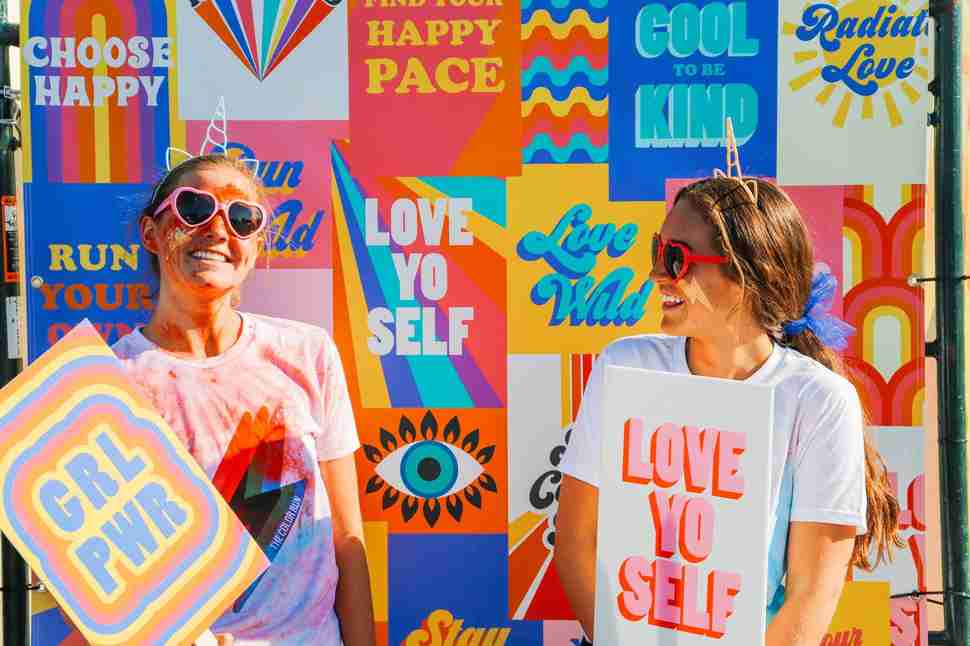 May 12
Seattle Center
Running a 5K? Hell no. Running a 5K at The Color Run Seattle wearing a white t-shirt while random people bombard you with handfuls of brightly colored cornstarch and foam as you pass by? Hell… yes?
Cost: Free entry; $15-$53 to participate in race
May 16 - June 9
Various locations
The 45th annual Seattle International Film Festival, claiming to be the largest film festival in the United States screening more than 400 films for nearly 140,000 attendees, is showcasing a crazy amount of flicks in theaters all over the city including features, short films, and documentaries from more than 85 countries.
Cost: $72-$3,750
May 18
South Lake Union Discovery Center
The esteemed Taco Libre Truck Showdown is back for its eighth year with 25 taco-inspired dishes served curbside from local food trucks plus lucha libre wrestling, a margarita/beer garden, live music and a night market.
Cost: $17.50-$35
May 19
Seattle Design Center
At the Seattle Lamb Jam, chefs from Purple, Poquitos, Spinasse and more compete for the title of "Lamb Jam Seattle Champion." In other words, they make delicious sheep-based dishes sourced from local farms to put in your mouth-hole.
Cost: $75-$125
May 31 - June 1
Magnuson Park Hangar 30
The Solstice Night Market (from the Mobile Food Rodeo guys) features more than 150 booths selling everything from street food to arts and crafts, plus an al fresco beer fest with live music at Seattle's largest summer night market.
Cost: $3 suggested donation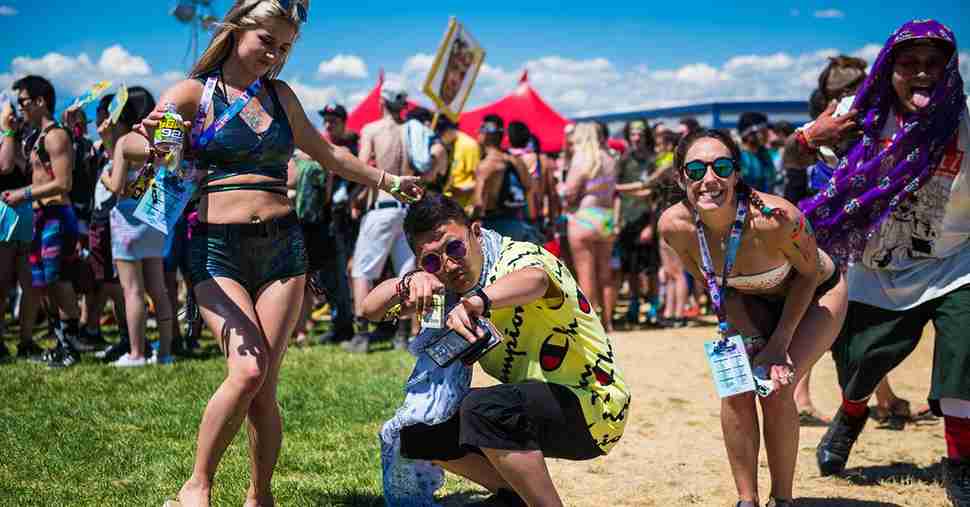 June 14 - June 15
The Gorge Amphitheatre
Catch a stacked bill of major electronic acts like Kaskade, Skrillex, Benny Benassi, Zeds Dead, Rusko and more performing at Paradiso Festival, "where digital meets nature" on the banks of the Columbia. Don't forget the glowsticks.  
Cost: $189-$329 for a two-day pass (camping passes an extra $109.50)
June 14 - June 16
Marymoor Park
… and the day before that (and the night before that) at the Washington Brewers Festival, where there will be more than 500 beers from 100+ statewide breweries plus all the usual amenities like food trucks, live music, a kids playground, etc. Don't miss the brewer's keg toss Saturday and Sunday afternoon.
Cost: $25-$40 per day (includes ten 3.5-oz. tastings and souvenir glass)
Sign up here for our daily Seattle email and be the first to get all the food/drink/fun in town.