If you haven't noticed the continual gray skies, the way the sun goes down before 5pm, or that your favorite polar fleece suddenly isn't warm enough to wear everyday even though you totally want to, then we've got news for you: winter has pretty much already wrapped its icy arms around Seattle. 
That doesn't mean you have to stay in the house for the next three months, though, 'cause we've put together a list of events that are actually worth putting on a winter coat for. Here's everything fun you need to do this winter in Seattle.
Now through Dec 24
Roby Roy
Once again the Rob Roy is turning itself into a cozy Christmas pop-up bar until the 25th, where they'll be serving holiday cocktails in tacky -- but seasonally-appropriate -- glassware (Santa mugs, etc.), and said drinks will be named after iconic pop-cultural references like Bruce Willis' best line from Die Hard. 
Cost: Pretty spendy for cocktails, but you've gotta get something nice for yourself, right?
Now through Dec. 28
Pacific Northwest Ballet
We're still a little upset the PNB ditched the iconic Maurice Sendak-designed sets they used for 32 years, but their performance of George Balanchine's classic version (with sets/costumes by the guy behind beloved children's book Olivia the Pig) has pretty much made up for it. It runs through the 28th, so grab your tickets before they all sell out. 
Cost: Tickets start at $27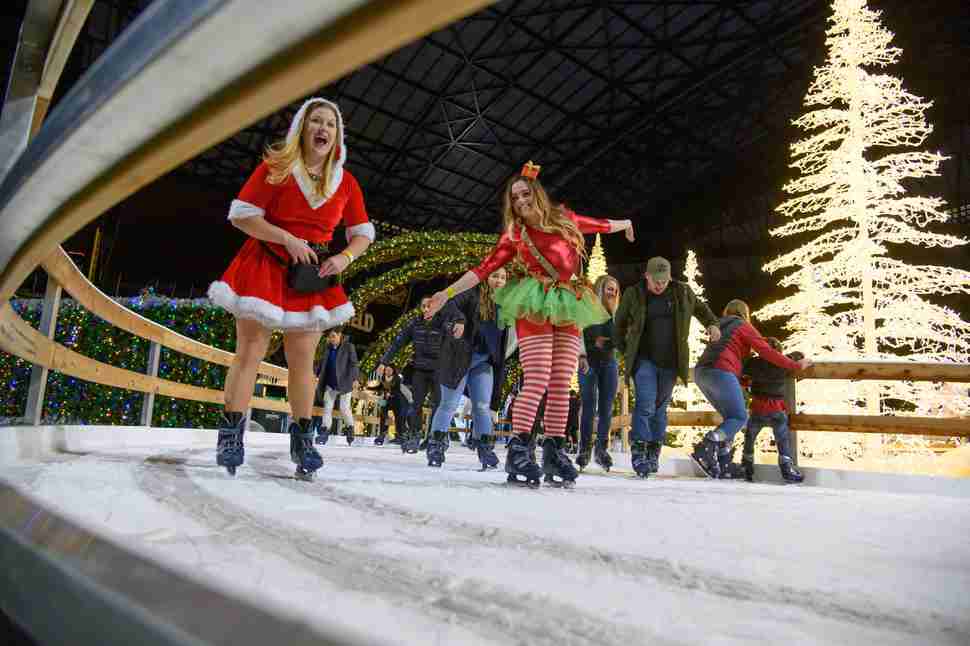 Now through Dec. 29
Safeco Field
For the 2nd straight year Enchant Christmas is bringing a holiday market, an ice skating rink, food trucks & a beer garden, live entertainment, and most importantly, a giant Christmas light maze that takes up the entire outfield.
Cost: Starting at $19.99
December 9 (and 16)
Delancy
You hardly need to be convinced to hit one of Seattle's best pizzerias, but this cozy Ballard spot's lavish Feast of the Seven Fishes (a traditional Italian Christmas supper) featuring seafood and shellfish dishes ranging from wood-oven roasted oysters to Dungeness crab, Penn Cove mussels, and lobster should definitely do the trick. 
Cost: $125 per person. But it includes tip!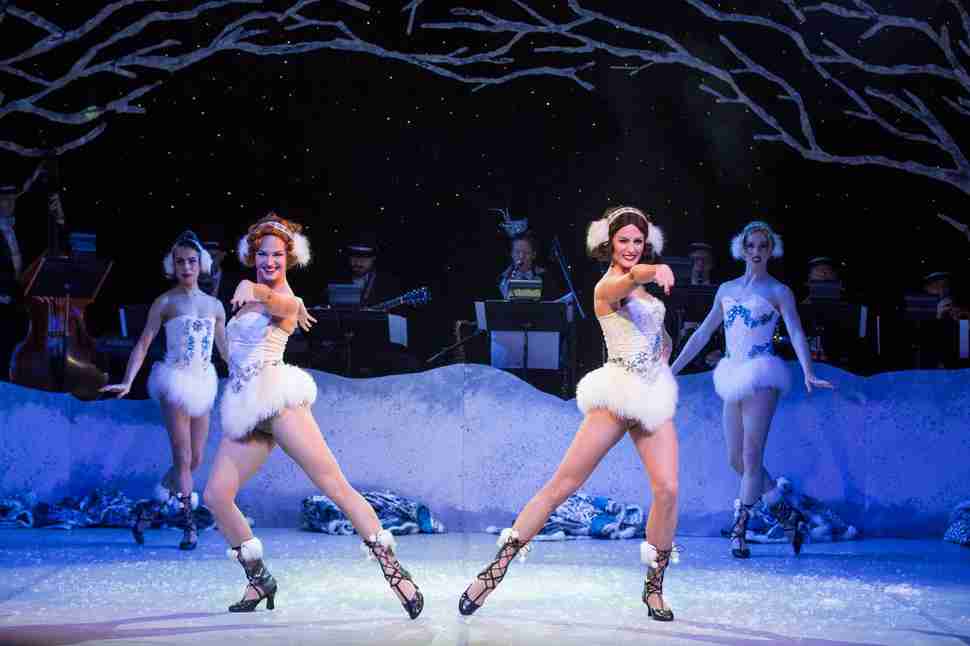 December 12-29
Triple Door
For more than 10 years The Triple Door has been turning the traditional ballet into a bawdy burlesque with scantily clad performers, opulent costuming, incredible choreography, and original jazz arrangements that, while not exactly traditional, are certainly more fun than the original. 
Cost: $50-$80
December 14-15
Columbia City Theater
Some of the Northwest's best cabaret performers are putting on a show inspired by traditional Christmas pageants, except with wayyyy more nudity.
Cost: $26-$170
December 21
Waterways Cruises
Enjoy festive spirits and appetizers, as well as a live DJ, during a two-hour cruise on Lake Union and Lake Washington. Oh yeah, and the tackier your sweater, the better the prizes you can win. 
Cost: $62 
December 31
Space Needle
For the 2nd time since its massive renovation, the Space Needle's New Year's party will span two floors, where you can dance the night away on the world's only revolving glass floor and get an up-close-and-personal view of the midnight fireworks display. Seriously, some of 'em will be launched below you.
Cost: $275
December 31st
WaMu Theater
As well as Adventure Club and many more big time EDM acts at Seattle's Resolution Festival, which is really just one big show, and which promises to pack the WaMu Theater with dance fans wearing eye-catching clothing that belies the winter weather. And because this is Seattle, some people in flannel too. 
Cost: Starting at $102
Take a polar plunge… or don't. It's your life.
January 1 - March 14
Various locations 
Seriously, that ish is crazy. But if you absolutely have to dive into icy cold water in the middle of winter, then you've got options: a 5K followed by a dive at Magnuson Park; another one at Point Defiance Park in Tacoma; or you could wait a few weeks and support Special Olympics Washington at one of their five plunges. 
Cost: $0 - $40
January 4
McMenamins Anderson School
Historically the coldest and wettest day of the year in Washington is this week, so the Anderson School is encouraging you to… um, get outside... and then run through Bothell. But don't worry, they're also hosting a heated afterparty where they'll be serving warm homemade soups, pouring beer, and giving out other stuff to try and get you through what promises to be a miserable day. Even without all the extra exercise. 
Cost: $34-39 but that includes a t-shirt and a bowl of soup
January 10 - 12
Tacoma
Monster Jam returns to the newly renovated Tacoma Dome with its special brand motorized mayhem, which, in addition to just being plain fun, somehow manages to make you feel exactly like a little kid again. 
Cost: Tickets start at $15, but we suggest springing for the Pit Party so you can see the trucks up close.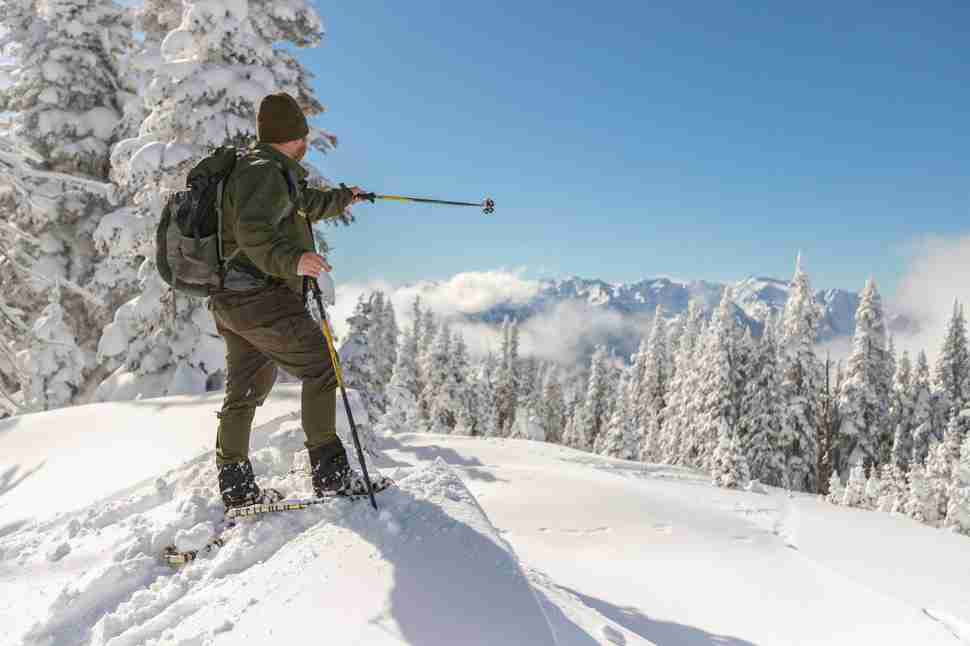 Go to a state or national park. For free.
January 20
Various Locations
Spend Martin Luther King day at any of our 140 state parks or one of Washington's national parks, including Olympic National Park, which just so happens to be the 12th best in the country. Allegedly.
Cost: Free
January 25
Fisher Pavilion at Seattle Center
Belgianfest is back at Seattle Center, and that means over 100 beers brewed in Washington using yeast from Belgium. Sample styles like dubbels, tripels, saisons, abbeys, and lambics. The brewers list is TBD at the moment, but food vendors include Dante's Inferno Dogs, Daddy's Doughnuts, and Brewmasters Bakery.
Cost: $37 advance and $45 at the door (includes tasting glass and 10 tasting tokens)
February 2
Addo Ballard
This incredibly creative "food incubator" is always hosting interesting dinners inspired by everything from the seasons to video games, like this iteration of 1985's Oregon Trail, so you better hope they did enough hunting to make all 7 courses, and packed enough wagon wheels, obviously. 
Cost: $55
February 8
Fremont
This "brief" fun run is only a mile or so, and takes place in the middle of a big party to raise money for charity. The only catch is that runners go in their undies, which means you've got a lot of additional running to do between now and then to get ready. 
Cost: $30
February 10
Pike Brewing Company
Over 50 breweries, wineries, distilleries, restaurants, cheese makers, bakers & chocolatiers are posting up at Pike Chocofest, which'll feature rare beers, and all kinds of food, made with -- or made to go with -- everyone's favorite ingredient: chocolate. 
Cost: Around $60, and that includes 10 drink tickets and unlimited bites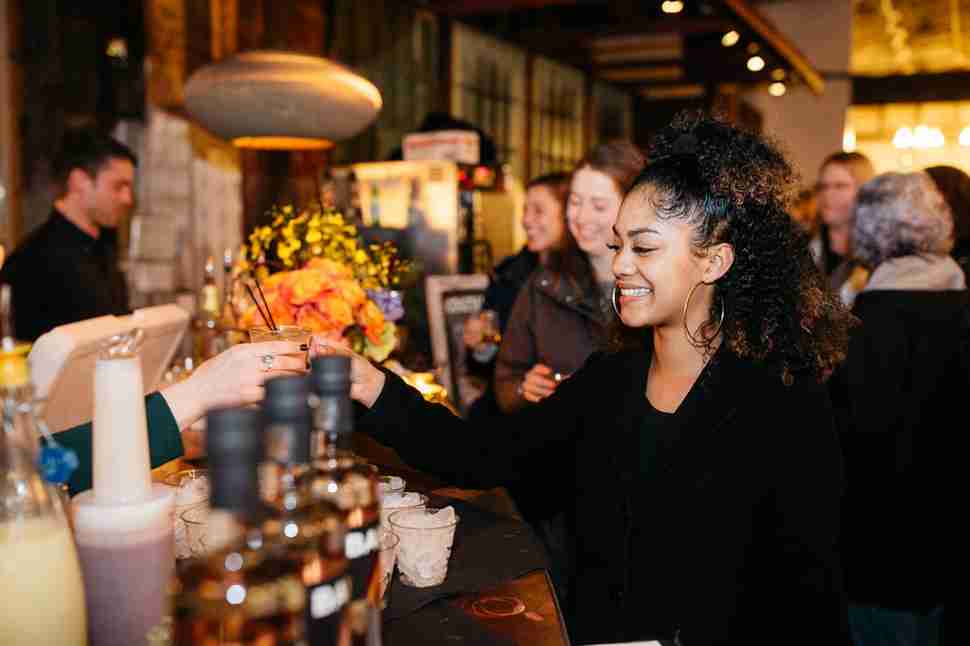 February 21-24
Various Locations
The Seattle Food and Wine Experience is basically three phenomenal food events -- a casual comfort food-based affair (mac and cheese, fried chicken, beer, etc), an upscale evening of seafood and sparkling wine (oysters, specialty cocktails), and their "Grand Tasting," where you stroll through a giant room filled with bites from some of the Northwest's hottest chefs.
Cost: $60 will get you into the cheapest event. Or you could spend up to $250 on all three of 'em.
February 14
Various Locations
It's just Valentines day. It's not like your date is expecting something special, or that you're whole relationship is riding on… err, okay, so maybe you better put some effort in and get a table at one of Seattle's most romantic restaurants. 
Cost: Varies
February 16 -17
Fremont Foundry
Seattle Cake Con -- yes, a convention dedicated to the most celebratory of desserts -- is giving Seattle's best dessert-makers a chance to show what they do best. And you a chance to do what you probably do best: eat dessert. 
Cost: $25
February 29
Various Locations
Well, at least in theory. That's how many Washington breweries are opening their doors for a statewide open house between noon and 5pm, when they'll be talking about beer, pouring new creations, and serving food. Participating breweries are TBD. 
Cost: Free to enter… beers will cost ya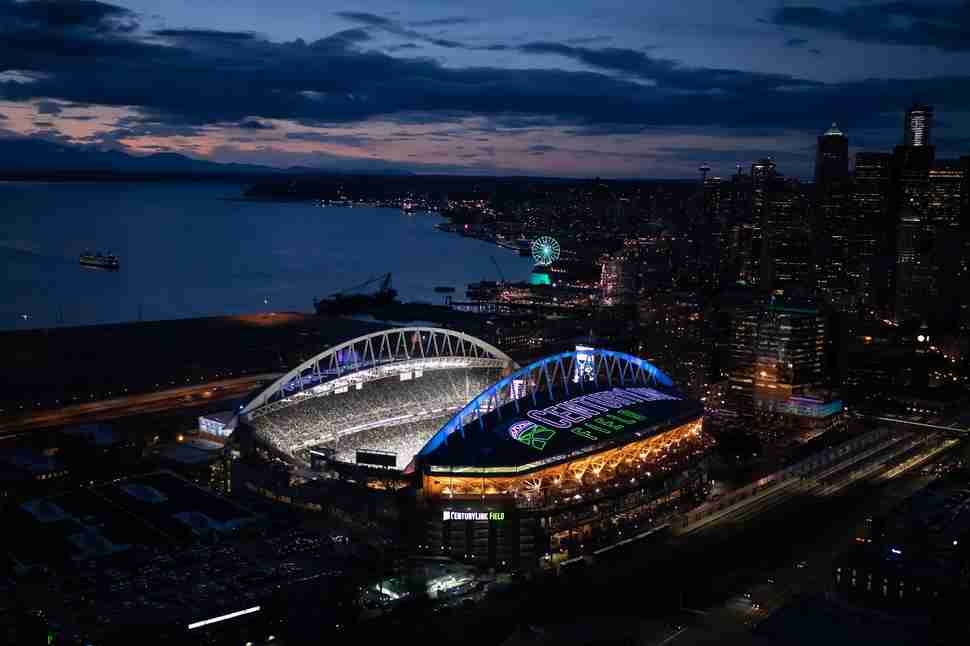 March 1
CenturyLink Field
The defending MLS Cup champions start their quest for a 2nd straight title against the Chicago Fire on a Sunday afternoon, which given how long it takes winter to end in Seattle, may or may not be beautiful. 
Cost: TBD
March 7
Bell Harbour Conference Center
While bars around the city are putting on events of their own, Seattle Cocktail Week is hosting an "immersive cocktail experience" called Cocktail District -- there will be pop-up cocktail bars, tastings, education opportunities, food, take-home spirits, and more.
Cost: $45.99 - $60
March 14-17
Washington State Convention Center
Emerald City Comic Con is like the Goldilocks of Seattle geek conventions. Pax is too serious, Sakura-con is too niche, but ECCC is just right. There's a slew of comic illustrators for the real fans, appearances by big time actors like Matt Smith for everyone else, plus a cosplay competition, live music, and more.
Cost: $30 - $52.50
Celebrate St. Patrick's Day in style
March 17
Various Locations
By hitting one of Seattle's best Irish Pubs. Our pick? Back in the day it would have been one of the Downtown spots with cool alleyway entrances like Kell's or the Owl N' Thistle, but this year we'll probably hit Mulleady's and get some mac & cheese and truffle fries. 
Cost: Varies
Sign up here for our daily Seattle email and be the first to get all the food/drink/fun in town.