Summer's the time for watching the Mariners, but what if you're just not that into baseball… or that acute sense of crushing disappointment whenever they lose? Lucky for you, we've got a list of dozens of things for you to do instead, including block parties, beer fests, and burlesque shows. Oh, and Sounders matches, since they might actually win a few of 'em. 
Recommended Video
Model, Influencer & Entrepreneur Lindsey Pelas Reveals Celebrity Pick Up Stories
June 15-June 16
Marymoor Park
This Father's Day (and the day before) head to the Washington Brewers Festival, where there'll be over 500 beers from 130+ statewide breweries, plus food trucks and music galore.
Cost: $5-$75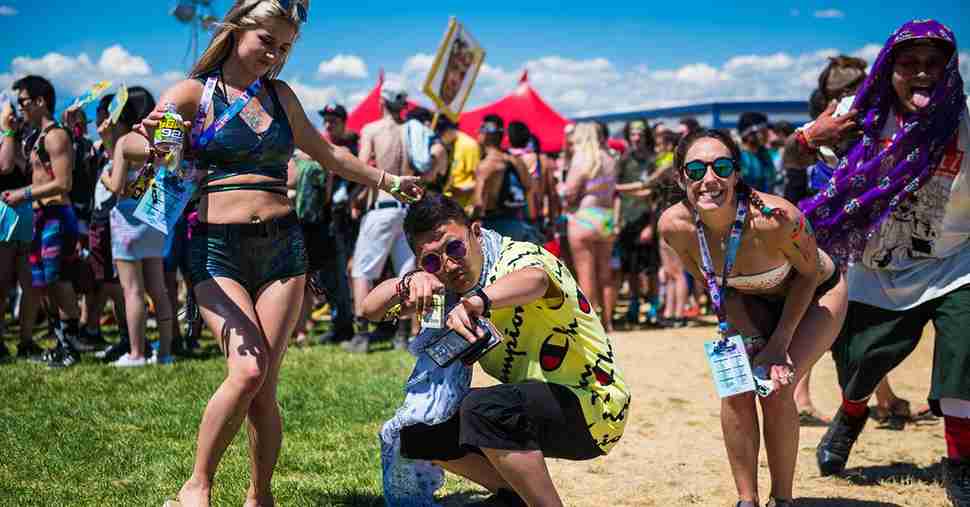 June 14-June 15
The Gorge Amphitheatre
Catch major electronic acts like Skrillex, Kaskade & Benny Benassi performing on the banks of the Columbia, at the one and only Paradiso festival.
Cost: $179 and up
June 21-June 23
Point Defiance Park, Tacoma
And when we say "South," we mean down in the South Sound, of course (sorry, fried chicken fanatics). At the Taste of Tacoma, there will be food from over 40 restaurants/vendors, four live stages, and much more.
Cost: Admission is free but you gotta pay for the food.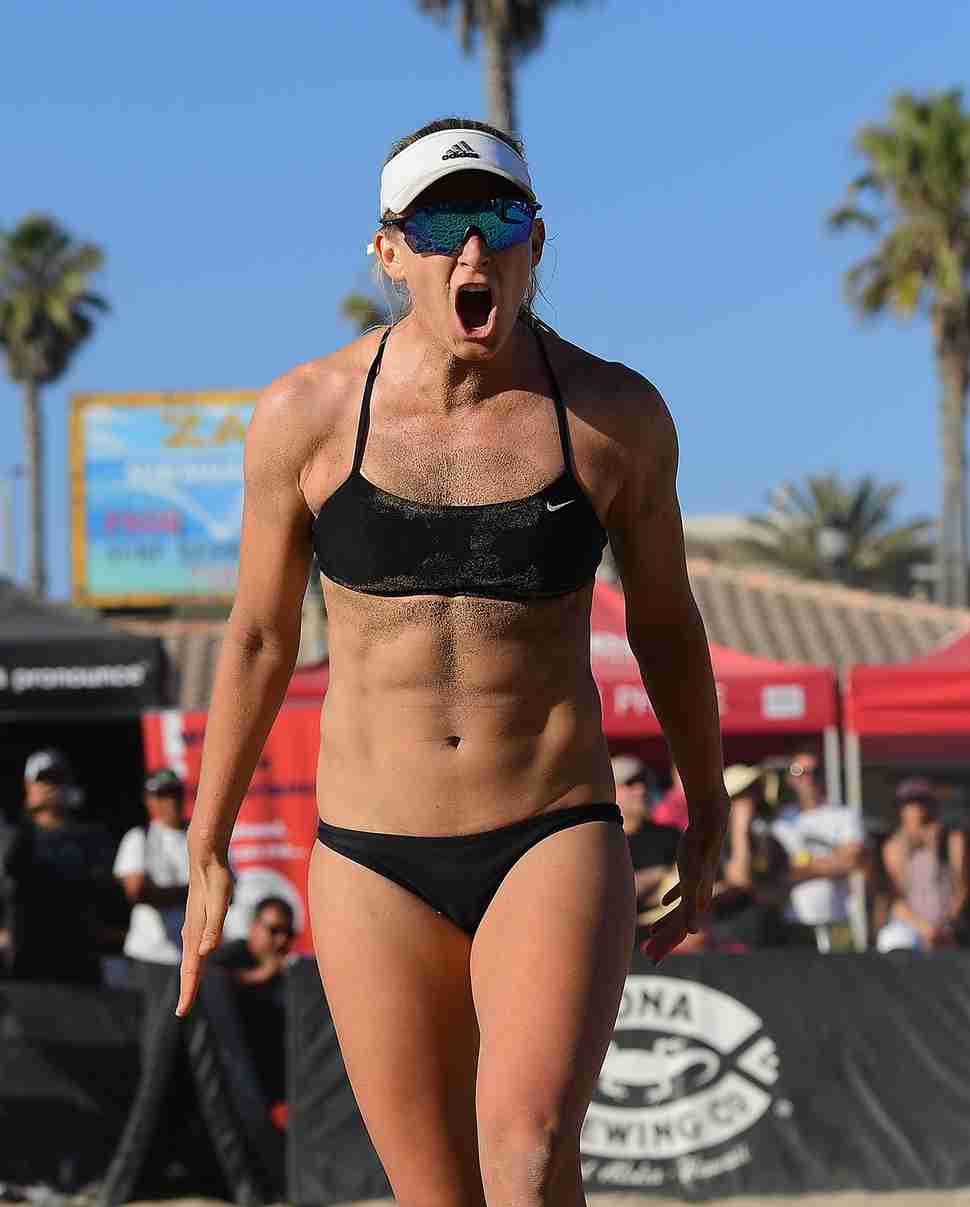 June 21- June 23
Lake Sammamish State Park
The pro beach volleyball tour hits the Northwest, pitting men's and women's teams against each other, and inspiring you watch Side Out again.
Cost: Free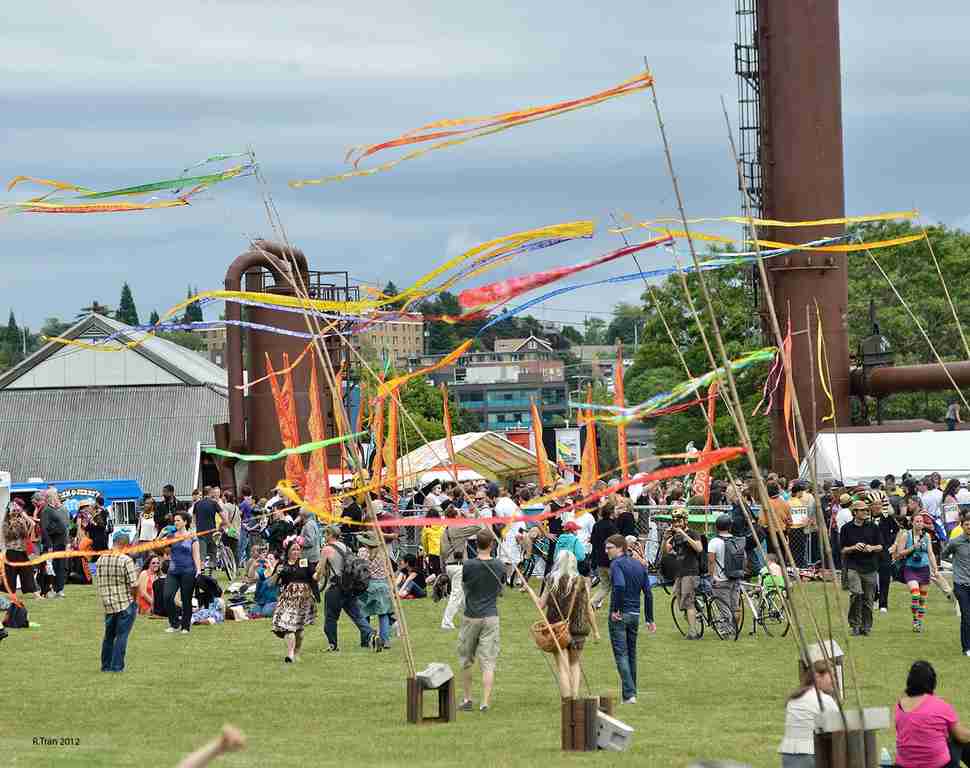 June 22-June 23
Gas Works Park
Fremont's annual Solstice Parade features giant puppets, stilt walkers, floats, dancers, cyclists, and more in a "kaleidoscope of joyous human expression" that ends with a big party by the ship canal.
Cost: Free
June 22-June 23
Centurylink Field
Bacon, Eggs & Kegs is a brunch and beers fest outside Centurylink Field. Alongside the pints and pork-based eats, look out for the 30 foot-long Bloody Mary bar and the mimosa stations.
Cost: $40
June 29
The International District
Dragon Fest features two days of Asian cultural performances (and other fun stuff), but you're there because over 40 area restaurants are selling bites on the street for just three bucks.
Cost: It depends on how many $3 bites you buy, obviously.
June 29-June 30
Cal Anderson Park/Seattle Center
Every year Seattle's Pridefest packs thousands of riotously dressed -- or underdressed -- people onto the streets and into the bars of Pike/Pine, and into Seattle Center the next day. Don't miss it.
Cost: Free
July 4
Gas Works Park
Seafair's free Summer 4th event (which has food, a beer garden, pie-eating contests, sack races, and more) always draws massive crowds -- and for a good reason.
Cost: General admission is free. Reserved seating starts at $40.
July 6-July 7
South Lake Union
Seattle's largest street food event is taking over four blocks of the city's (still) fastest growing neighborhood, so you can enjoy food trucks, restaurants, pop-ups and urban crafts.
Cost: Free admission
July 12-July 13
Redmond City Hall
It started 78 years ago as bike derby, and still features the world's longest-running bike criterium race, plus parades, carnival rides, food, music, and all the stuff you need to make a trip to the Eastside worth it.
Cost: Free admission
July 12-July 14
Seattle Center
Hundreds of specialty beers from around the world -- everything from classic brews to small-batch hybrids -- are yours to drink in the shadow of the Space Needle at this year's Beerfest.
Cost: Tickets start at $25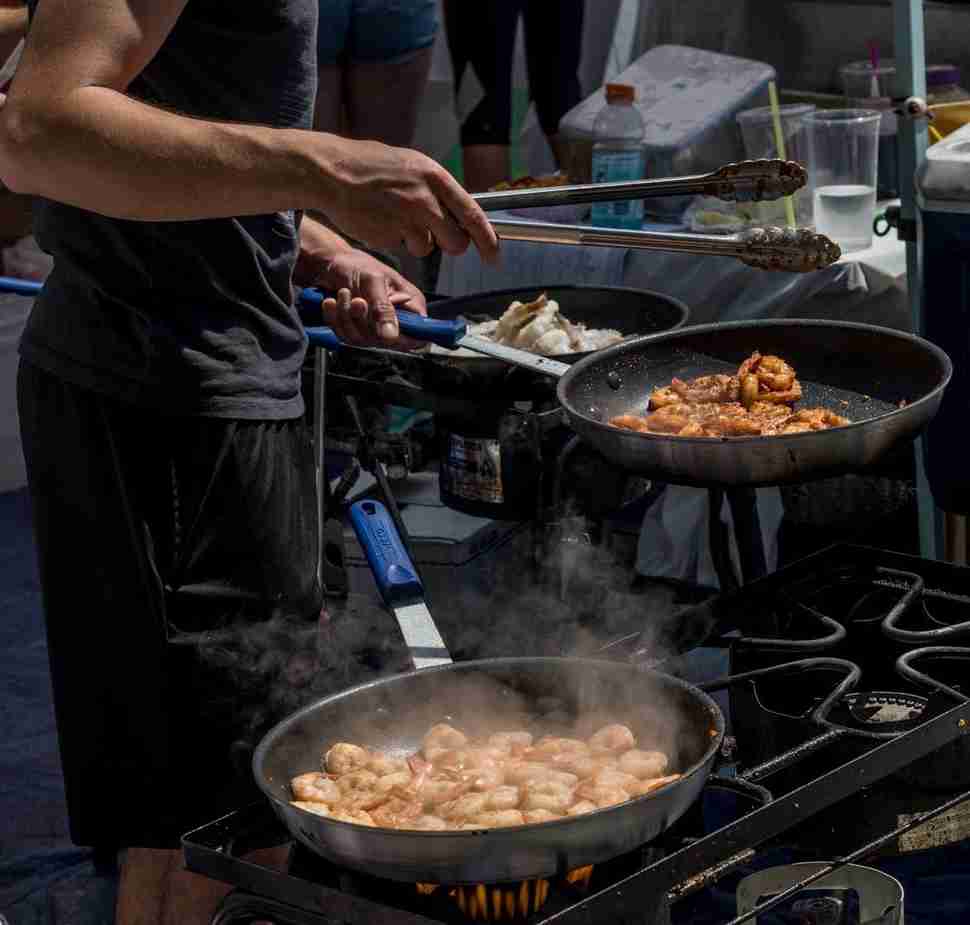 July 12-July 14
Ballard
The streets of Ballard are shut down so over 50 restaurants and other vendors can feed you various fish-based foods. You can also listen to music, shop, and hit the beer garden while you're out.
Cost: Free admission
July 12-July 14
West Seattle Junction
So technically, the streets around the Junction will already be closed when you get there, but with 25+ bands (including Common Market!), and all kinds of food and shopping, you'll be able to see why.
Cost: Free admission
July 13
Fremont Studios
Food from local restaurants and craft hooch from over 40 distilleries combine with cocktail demonstrations/lessons at Proof, this annual Washington Distillers festival.
Cost: Tickets start at $60
July 13
Green Lake
The Milk Carton Derby is back, boasting hundreds of colorful milk carton boats of all shapes and styles, most of which will inevitably fall apart while you gleefully watch from shore.
Cost: Free
July 14
CenturyLink Field Event Center
Over 400 restored and aftermarket rides that you can never afford will be on display for you to ogle at Wekfest. Oh, and there will be industry models there too, not that you'd ever ogle those.
Cost: $20
July 19-July 21
Seattle Center
The Bite of Seattle is back again with food from 60+ restaurants & pop-up vendors, beer and cider tastings, four live music stages, a free outdoor movie (Wayne's World!), and more.
Cost: Admission is free but discount tasting packages start at $37
July 19-July 21
Capitol Hill
Enjoy it while it lasts. This three day music fest is bringing big-time acts like RL Grime, Phantogram, Jungle and more to the streets of Pike/Pine… much to the annoyance of local business owners, apparently.
Cost: Tickets start at $65
July 27
Lake Sammamish State Park
The Great Inflatable Race is a fun run on a course lined with giant inflatable obstacles, which begs the obvious question: why would you ever run any other way?
Cost: Registration starts at $34.99
July 20-July 21
Magnuson Park
The Renegade Craft Fair brings over 200 makers of DIY goods together in a giant hangar on a former military base, which makes it 100% the best mall ever.
Cost: Free admission
July 21
Wright Park, Tacoma
Tacoma has food trucks too. If you need proof, there will be more than 20 of 'em posted up in the park for that city's Food Truck Fest.
Cost: Free admission
July 26
Ballard
Take a 14-mile bike ride under the stars that begins and ends at Peddler Brewing Company. Waiting for you will be a food truck, bean bag toss, and beer (naturally).
Cost: $40
August 2-August 4
Genesee Park
Seafair always packs the shores of Lake Washington during the annual hydroplane races, and why not? Unless you've got a boat, the park -- with music, food vendors, and more -- is the place to be.
Cost: Tickets start at $25
August 3
Channel your inner elementary schooler at Adult Recess, which features all your favorite schoolyard games, DJs spinning your favorite old school jams, food trucks and more.
Cost: Tickets start at $20
August 9
South Lake Union Park
In contrast to the wilder Cap Hill Block Party, South Lake Union's is a nice day out on the grass with relatively accessible food vendors, and music from the Dandy Warhols.
Cost: Free
August 11
Woodland Park Zoo
The Seattle zoo's annual concert series mostly features acts that appeal to your parents, but there is one exception: indie pop singer Feist & mysterious chillwave/R&B act Rhye. Plus, there are the animals!
Cost: Tickets start at $39.50
August 16-August 18
Myrtle Edwards Park
The country's largest celebration of hemp attracts massive crowds who, even though marijuana is legal in Washington, aren't supposed to use it at the festival. Wink.
Cost: Free
August 16
Pike Place Market
One hundred of the city's best chefs, winemakers and brewers are hooking you up under the canopy overlooking the waterfront at the Market's annual Sunset Supper.
Cost: $175
August 22-September 2
Monroe
A throwback to traditional state fairs, The Evergreen State Fair gives you a chance to try some carnival rides, see some livestock, and listen to live music your parents probably like.
Cost: $14
August 25
Lagunitas Brewing Company
Head to the Tap Room & Beer Sanctuary for all the beer (the first one's on them!), food trucks and music you'd expect at a beer fest. But wait, there's more -- look around and you'll see over 100 burlesque dancers, aerialists, and other performers.
Cost: $40
August 30-September 22
Washington State Fair Grounds
The Fair, as it's technically called now, features 20 days of concerts, wild carnival rides, a rodeo, and tons of amazing food. But you're really just going for the scones.
Cost: General admission is $14 but concerts and other things cost more.
August 30 - September 2
Seattle Center
Labor Day weekend in Seattle still means Bumbershoot, which ends every summer with some of music's biggest acts… none of which we can share with you since they haven't announced the lineup yet.
Cost: TBD
August 30-September 2
Washington State Convention Center
PAX West -- the country's largest gaming expo -- is back, bringing all manner of geeks, cosplayers, and regular, everyday people who happen to like video games to Downtown Seattle.
Cost: Single day passes start at $55
September 6-September 7
TBD
Dozen of regional apple based brews so good you won't be able to pick your favorite. See what we did there? I'll see myself out.
Cost: About $30, which'll get you a glass & a dozen tastes.
September 14
International District
Seriously, why don't we have a regular night market? Richmond, British Columbia, has one but not us!? With all the awesome restaurants/vendors in the ID? Guess we'll have to settle for this one great night.
Cost: Free… plus the cost of all the food you're gonna eat
September 14
South Lake Union
The Grilled Cheese Grand Prix isn't a race, or even a competition of any kind, but when you're bringing 20+ food trucks together to serve the city's finest cheese/bread-inspired dishes, you can call your event what you want.
Cost: Free admission
Sign up here for our daily Seattle email and be the first to get all the food/drink/fun in town.