It's the time of the year that comes around like clockwork. Time to make promises to get in shape, start eating better, and finally learn how to take a decent selfie that makes it look like you got in shape and started eating better. We here in The Town have had one hell of a 2016 (namely, dealing with traffic and figuring out where teriyaki is going). But now, it's 2017. And we need to stay strong, stick to our convictions, and honor our resolutions. Specifically, these 18…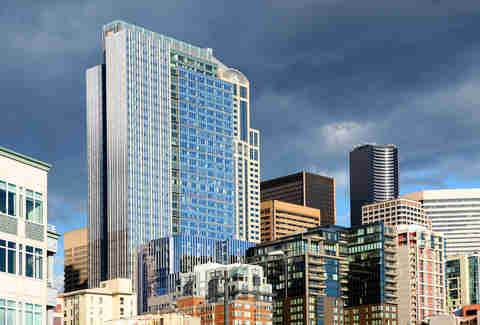 We resolve to stop complaining about how expensive everything is
C'mon. Everyone knows this already, and besides rents actually went DOWN in some Seattle neighborhoods in 2016. Maybe you moved to Mill Creek too soon?
We resolve to stop complaining about traffic
Yes. Seattle drivers suck. And yes, we have some of the worst traffic in the country. But hey, imagine how bad it'd be if you had to commute from, like, Mill Creek! Oops... sorry.
We resolve to stop complaining about how expensive parking is
Are you seeing a pattern yet?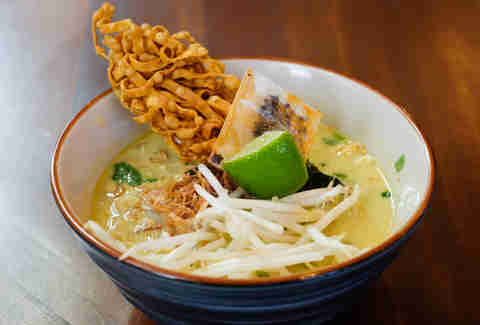 We resolve to eat at more of Seattle's best new restaurants
How have we not been to all these places yet?!
Sure, there's a decent pho shop just down the street, and you can eat it any time of day, and it's relatively healthy, and... OK, so we'll probably still eat of lot of pho. But some soba does sound pretty great right now.
We resolve to use public transportation
And not just for SLUT-based bar crawls. Although we will still definitely use it for that.
We resolve to check out the Museum of Popular Culture
This new MoPOP looks great, and... oh wait, you mean they just renamed the EMP? Err... OK, but still, it's absolutely time to check that place out again.
We resolve to do something artistic
Don't worry, Seattle makes it easy for you.
We resolve to ride a damn bike
And not just because Seattle is one of the country's best biking cities, or because it's good for the environment, but because traffic is so. damn. bad! Annnd we already broke resolution No. 2.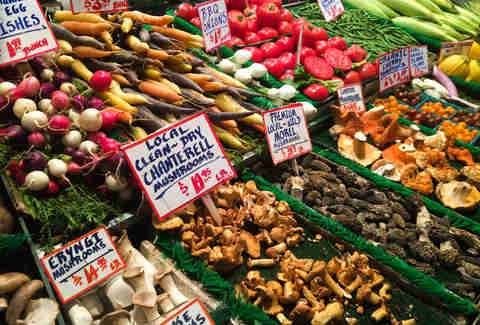 We resolve to shop at Pike Place Market more often
It is a farmers market after all, and not just a tourist destination. Besides no matter how often you go, there's always something new to discover.
We resolve to make more friends
... and not just be friendly, because screw the Seattle freeze.
We resolve to be honest about the weather
Of course, summers are great here. And yeah, technically it rains more in places like Chicago and New York, but it's time to just accept the fact it's kinda crappy here two-thirds of the time.
Except about liking Portland!
We resolve to go out in a new part of town
With so many great 'hoods to eat in -- and drink in -- this one's assuredly a no brainer.
Seattle is amazing... but so are the mountains, lakes, and rivers that are just an hour's drive out.
We resolve to appreciate the city a little more
Seriously, despite it's problems, we all know Seattle's the fucking best.
Sign up here for our daily Seattle email and be the first to get all the food/drink/fun in town.