A great date is at least part adventure: it's all about finding the best place to go (whether you're watching a sunset, playing mini golf, or drinking beer), and then seeing where things go from there. Don't worry, we've got the first part covered no matter where you are in Seattle. Now the rest is up to you...
Queen Anne
Parsons Gardens (address and info)
It's the most romantic park in the city, and still one of Seattle's best-kept secrets. Stroll among the flowers, picnic on the lawn, or just climb up a tree for a private moment.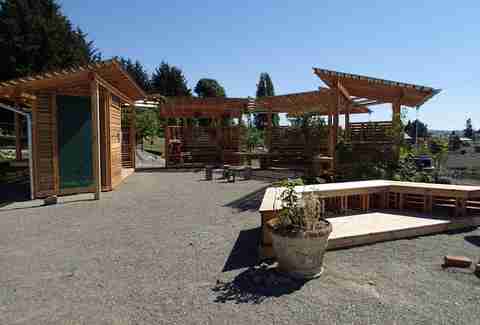 Beacon Hill
Beacon Food Forest (address and info)
Essentially a giant P-patch, this seven-acre site blossoms with pear trees and berries, vegetables, and a children's garden. Wander around and show off your edible plant knowledge -- or sign up for a class so that you'll know more next time.
Columbia City
Columbia City Farmers Market (address and info)
Some farmers markets are all business, but this Wednesday afternoon one is all about the social time. Browse vegetables (and maybe buy some to cook during your dinner date later), pick up a snack or a drink, and meet the neighbors.

West Seattle
Roxbury Lanes (address and info)
Bowling always makes for a great date, but Roxbury makes it even better with legendary chicken wings and a casino next door.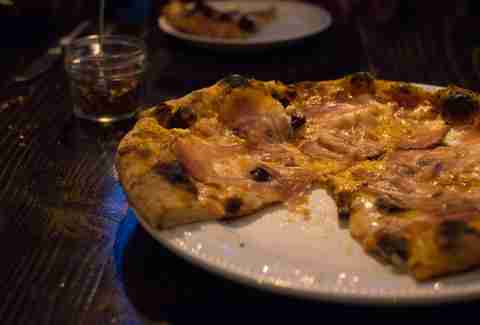 Madison Park
The Independent Pizzeria (address and info)
Show off that you know where to find the best pizza in the city, then impress your date by ordering a terrific bottle of wine (hint: you can't go wrong here). Follow up with a stroll along adjacent Madison Park Beach, and anyone would be swooning.
Downtown
King County Water Taxi (address and info)
It's all about the journey, not the destination. Hop aboard either the small, quick water taxi to West Seattle, (or the lumbering ferry to Bainbridge), leaving from Downtown, and spend your time snapping Instagrams of Mt. Rainier on the way out and the Seattle skyline on the way in.
SoDo
A Sounders game (address and info)
Soccer is the perfect sport for dates: the matches aren't too long (hi, football), it's not too complicated for a newbie (hi, baseball), and oh, yeah, we've got a pretty good team here in Seattle (hi, basketball). Throw in a few post-game drinks at Quality Athletics, and you've got an evening.

Interbay
Mini golf at Interbay Golf Center (address and info)
Nobody looks cool while mini golfing, so it is a great equalizer -- and a perfect opportunity to get a little silly together. Start early, and hit the Interbay course's happy hour (3-6pm, Mon-Fri), when you get a pint of beer and a round of mini golf for $11.
Ballard
The Ballard Locks fish ladder (address and info)
Why is it so fascinating to watch the fish swim up the ladder to navigate between fresh and saltwater? Who knows, but it's just as mesmerizing as an adult as it was when you were a little kid.
Fremont
Theo Chocolate Factory (address and info)
Supposedly chocolate is an aphrodisiac, so get your Willy Wonka on and bring your special friend for the tour. Hint: want to win mega-points? Buy a few extra bars for later when you're done.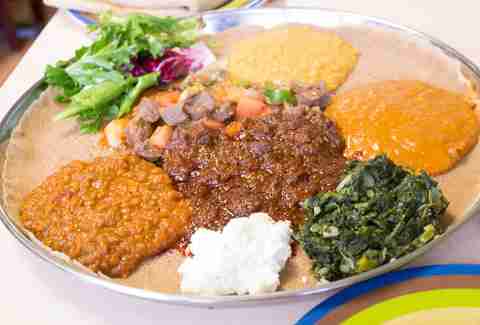 Northgate
Jebena Cafe (address and info)
In Ethiopian tradition, you not only use your hands to eat, but you actually feed the other person at your table. It's a sweet, fun way to interact with your food, and your date, in this adorable café.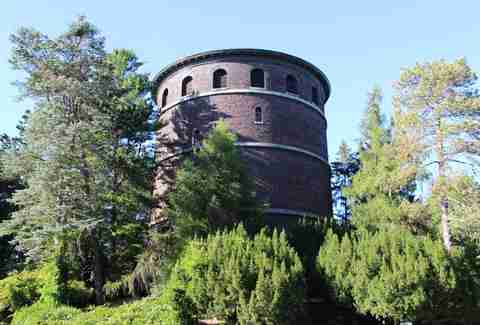 Capitol Hill
Volunteer Park Water Tower (address and info)
Shared exhaustion is a bonding point, right? This is a great date for people who enjoy a physical challenge with a gorgeous reward: the park's high point offers a panoramic view of the entire city that is unmatched.
Green Lake
Green Lake Boat Rentals (address and info)
There's no more absurd way to attempt to get around the lake than renting one of the hybrid bike/boat combinations that is a pedal boat: they are awkward to peddle, and even weirder to steer. But it sure makes for easy laughs as you struggle not to get stuck on Duck Island.

Wedgwood
Wedgwood Broiler (address and info)
It's hard to beat this ancient classic when it comes to a casual place to grab a burger. The waitresses might be older than your grandma, but they're quick and witty, and come bearing the best French dip in town.
International District
Bush Garden (address and info)
Forget the sushi restaurant half of this business, you're here for the fun and boisterous karaoke. The KJ's own performances, the staff's enthusiasm, the wide variety of people -- from bachelorette parties to creepy old dudes singing sad ballads -- it all means you never know what might happen, but it will probably be amazing. Or, if nothing else, a great story.
Sign up here for our daily Seattle email and be the first to get all the food/drink/fun in town.
Naomi Tomky is a freelance food writer in Seattle and thinks that every date should involve at least one good meal. Follower her on Twitter @Gastrognome and Instagram @the_gastrognome to see what that meal is today.