5 Reasons to Drive to The Santa Maria Valley, California
Head to California's Central Coast for wine tasting, hiking, iconic barbecue, and warm hospitality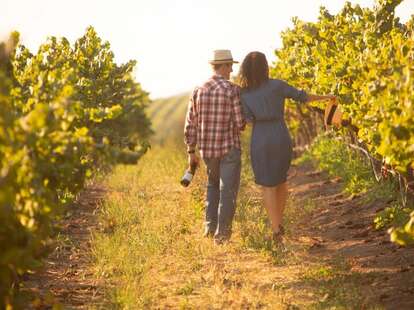 Wine Vineyard

| Courtesy of Santa Maria Valley
Wine Vineyard

| Courtesy of Santa Maria Valley
Just a few hours north of Los Angeles at the tip of Santa Barbara County, the hidden gem of the Santa Maria Valley is nestled into California's Central Coast. The area is best known for growing delicious strawberries and fresh produce, but this underrated region is a beautiful, bountiful place full of things to explore.
From the rolling sand dunes to the miles of hiking trails, beaches, lakes, and wildlife opportunities, there's no shortage of outdoor adventure. Pair this with the incredible barbecue offerings, nearly three dozen local wine tasting rooms, craft breweries, a variety of cultural heritage sites, and a welcoming community—a drive up the 101 freeway to Santa Maria Valley makes a relaxed California wine country or beach-style vacation.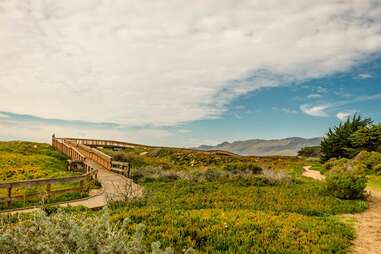 Adventure in the great outdoors
Santa Maria Valley has a wealth of places to get outside—there are more than a dozen beaches and 24 trails within a 30-mile radius. The region's temperate climate means it rarely rains or gets too hot, which makes it a fantastic place to get fresh air year-round.
Visit Los Flores Ranch Park, which has 15 miles of hiking across multiple trails through the Solomon Hills. See the sweeping sights of the San Rafael mountains just across the valley, and traverse this park's mixed terrain that was made for hiking, mountain biking, and equestrian activities.
Nearby, Oso Flaco Lake Trail is a great spot for a relaxing stroll along a serene 1.7-mile out-and-back trail in the Oceano Dunes State Vehicular Recreation Area. Oso Flaco is one of 13 freshwater lakes in the area, and this walk is accessible year-round. Visitors can saunter along the boardwalk trail, which crosses the water and leads to a catwalk that travels all the way to the sand. This park is a naturalist's paradise, home to more than 200 species of birds and an abundance of wildflowers.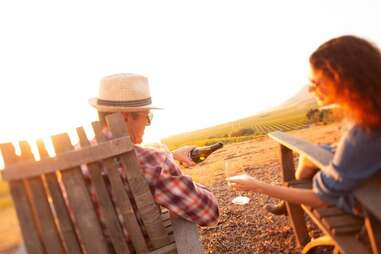 Enjoy some laid-back "Blue Jean" Wineries and Breweries
Santa Maria Valley's "blue jean wine tasting" experience means sipping without the need to get dolled up and fancy. Flagship varietals of the area include cool-climate Pinot Noir, Chardonnay and Syrah, and Bordeaux-style wines from neighboring regions.
Explore the Foxen Canyon Wine Trail, which runs from Santa Maria Valley to Los Olivos and boasts stunning views of rolling hills, including 14 tucked-away vineyards along a 30-mile stretch of road. Check out the women-led, women-operated, family-owned Cambria Winery, where the team makes use of fourteen different types of soil in their four distinct vineyards that sprawl across the property's 1,600 acres. There's also Cotton Canyon Vineyard and Winery, which specializes in Chardonnay, Pinot Noir and Syrah and hosts outdoor concerts during warm weather and memorable cave tastings.
And for those who want a taste of multiple wineries without having to find a ride, the Santa Maria Wine Trolley runs in a loop, stopping at a collection of the area's popular wineries each weekend from May through the fall.
Those who prefer beer need not fear—Old Town Orcutt's dog-friendly Naughty Oak Brewing Co.'s motto is 'Comradery Through Quality,' meaning the team promises its visitors diverse, high-quality craft beer in a community-centric environment.
Check out under-the-radar restaurants
Santa Maria has its own style of barbecue, which is recognized as a historic California tradition in the region. The process begins with the cook rolling beef in a mixture of signature spices and stringing it on skewers before cooking it over a red-oak fire to give it a smoky, savory flavor.
Santa Maria barbecue is served with a side of salsa, French bread dipped in melted sweet butter, Pinquito beans, and a fresh salad. The 150-year-old culinary tradition is said to have originated back when the ranchers in this region during the 18th century wanted to create a community feast, and it remains the region's favorite method of cooking meat for a crowd.
Stop by Casmalia's location of The Hitching Post to get a taste of this tradition. The restaurant is an icon in the region and serves excellent Santa Maria Style Barbecue with generous portions. It has been owned by the same family for more than 60 years and is a staple in the community for those who love barbecue, and it's become a sort of unofficial historic landmark of the area.
Those who prefer pizza should stop into downtown Orcutt's Pizzeria Bello Forno, which has a cheerful atmosphere and serves tasty pizzas from a mobile 4,000-pound wood-fired oven alongside salads and hearty pasta dishes.
In Old Town Orcutt, Cups and Crumbs is a fantastically charming breakfast spot with an indoor seating area and a cute outdoor patio. Browse the full menu of coffee drinks, smoothies, and delectable crepes crafted in both sweet and savory varieties.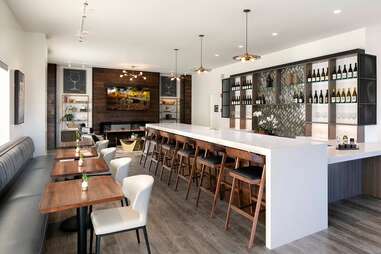 Enjoy the welcoming hospitality and community
Old Town Orcutt feels as quaint as a storybook town, with downtown architecture that looks plucked from an old-timey film. And though it is historic in its roots, this community has been growing for the past decade. There are several new restaurants, wine-tasting rooms, a craft brewery and multiple clothing boutiques for shopping, a breath of young life for these storied streets.
At the edge of Old town Orcutt, visitors will find the new 12-room boutique hotel, the Wine Stone Inn—a cozy, two-story building that feels like a romantic escape. There's an on-site tasting room downstairs for local wine, and a breakfast spread in the morning. Even locals are known to spend time here, at events like the hotel's weekly bingo night, and for their happy hour specials.
Learn about the diverse history and culture of the region
The valley is home to a five-acre Luffa Farm, one of few left in the United States, which you can tour Wednesday – Sunday from 10 am to 4 pm. From the moment you pull up the driveway in Nipomo, the space exudes a welcoming sense of whimsy, with quirky decorations along the driveway and plopped in the yard.
The guided tour takes about 20 minutes, and is led by a volunteer who cares deeply about the process of turning these cucumber-like plants into shower-ready sponges. Explore the temperature controlled greenhouse that allows the luffas to grow on vines year-round, and learn about the process of peeling off the skin and removing the seeds—all of which is painstakingly done by hand. After your tour, you can stop by the gift shop to take one of their local luffas home with you.
Visitors can also learn about the first inhabitants of the Santa Maria Valley, the Chumash people, who stand as some of the most advanced indigenous cultures on the continent and who still live in and around the valley today.
Check out La Purisima Mission State Historic Park, to respectfully explore the land that many Chumash people called their home. Here, learn more about the Central Chumash languages, the peoples' trade networks, and how they used their knowledge to survive and thrive on the Central Coast for many years before modern settlers arrived.
The influence of the Chumash people can be felt across the region, as many cities throughout the area still use traditional Chumash names. Their presence is also seen in the artwork and paintings in the caves of the rolling hills along the coastline, and their influence will not be forgotten in the Santa Maria Valley.
Sign up here for our daily LA email and be the first to get all the food/drink/fun Los Angeles has to offer.