After a while, dinner and a movie is just plain... boring. Maybe you need to spice up your dating life a bit and live a little on the edge. If that's the case, here are 10 illegal date ideas that we clearly are not suggesting you should ever even so much as think about trying.
Make out at Gravelly Point
How to pull it off: Rent two bikes and cross over the Potomac River to Gravelly Point, a park that technically closes at sunset. As you arrive, most visitors will be heading home for the day. Your night is just getting started. Bring a picnic blanket and lay out in the field beneath the stars. Gravelly Point also affords some amazing views of National Airport, where flights land and takeoff every few minutes. It's something you and your date can gawk at in between make out sessions.
Laws you'd be breaking: Trespassing. Again, the park closes at sundown! You rule-breaker...
Sneak into a condo building that you can't possibly afford and go for a swim
How to pull it off: You need a strategy for this one. Wear your swim gear under some clothes and pack a pool bag with towels. In order to sneak inside one of the exclusive condominium or apartments with rooftop pools, it generally helps to have a friend who lives there. But if you don't know anyone, try to sweet talk your way past the front desk and head to the penthouse level. You might have to wait patiently for a resident to wave their key fob, but once upstairs, the pool is all yours.
Laws you'd be breaking: Trespassing. And if you decide to go for a late night skinny dip, indecent exposure.
Ride the Capital Wheel and reach new highs
How to pull it off: The Capital Wheel at National Harbor is an enclosed gondola-like experience that allows you to float above the Potomac River. This giant Ferris wheel also lights up in dazzling effect at night. If you plan it right, you and your date can reach soaring new highs.
Laws you'd be breaking: Getting higher than anyone else on a giant, light-up Ferris wheel.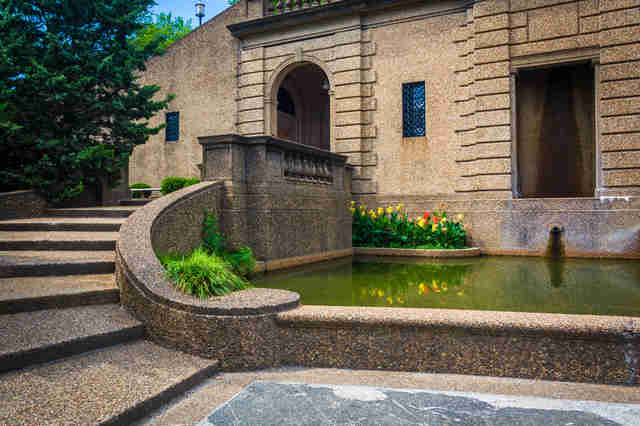 Brown bag picnic at Meridian Hill, preferably on Sunday drum circle day
How to pull it off: Discretion and responsibility are needed here. Pack all the picnic essentials for your outdoor meal, and bring Solo cups for your beverage of choice. The drum circle is another fun feature of this Sunday-funday option. Just be sure to keep the park clean and take your trash with you.
Laws you'd be breaking: Alcoholic beverages are prohibited at this park.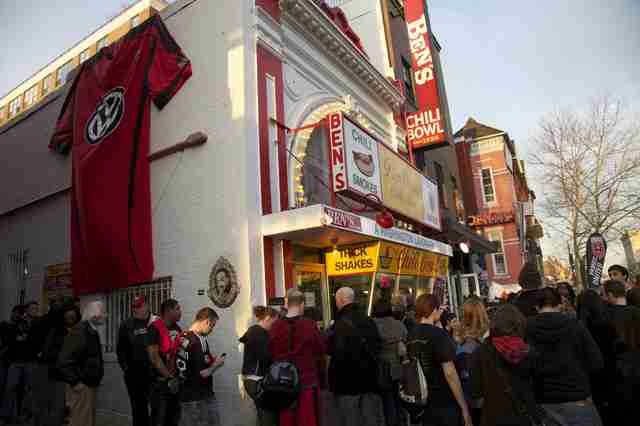 Jump the line at Ben's Chili Bowl
How to pull it off: Lines usually stretch beyond the door at Ben's Chili Bowl, but what most folks don't realize -- the line is for table seating and the counter is first-come, first-serve. Skip the line and casually stand (or stalk) the diners at the bar. Once they pay the check, pounce on two barstools and order up a half-smoke with chili cheese fries for two.
Laws you'd be breaking: You're not technically breaking a law, but you might get some mean looks. But, who cares... because chili smoke!
Watch the sunset at the Georgetown lookout
How to pull it off: It's pretty simple. Time your visit to this lookout around sunset. The rocky ledge can be reached by the C&O Canal, just north of the Key Bridge. There's some really cool graffiti art, as well as an iconic view. Just don't get too close to the edge. You will fall and potentially injure/kill yourself.
Laws you're breaking: The sign and fence that you have to climb over explains it. You're trespassing on US Government property, but that doesn't seem to concern anyone.
Sneak a bottle of wine for two at Jazz in the Garden
How to pull it off: Pack a big "picnic" bag and wrap your bottle of wine inside a blanket along with two Solo cups. Security staff are instructed to check every bag upon entry. But, it's a good thing that they only give each bag a cursory glance or feel. If you get caught and have to dispose of your bottle of wine, don't worry -- there's overpriced sangria for sale at the garden's cafe. Luckily, the jazz is free.
Laws you're breaking: The only booze permitted here is the pricey stuff.
Rollerblade down Pennsylvania Ave from the Capitol to the White House
How to pull it off: Skateboarding, rollerblading, and rollerskating are illegal activities in the area known as the Pennsylvania Avenue Development Area, a stretch found between the US Capitol and White House. But, it's also one of the most scenic stretches of DC with a designated bike lane. Strap on your rollerblades and hold hands as you glide down this flat stretch of city blocks (and please, make sure to give the right of way to bikers).
Laws you're breaking: Section 2 of the Pennsylvania Avenue Development Area Parks and Plaza Public Safety Amendment Act of 1995, DC Law 11-19, 42 DCR 1843 (April 21, 1995). You know, to be exact.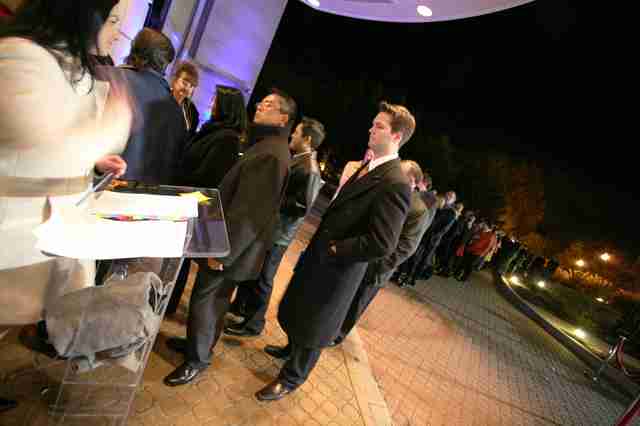 Gate-crash an embassy party, bar, or sauna
How to pull it off: Embassy parties are mostly invite-only affairs, but don't let that stop you. Put on your best evening wear and go gate-crashing. If you have a friend-of-a-friend at the embassy, use them to your advantage. Aside from the parties, there are a few embassy bars and even a sauna that you can sneak into.
Laws you're breaking: Again, you're trespassing, and technically it's on foreign soil, so pick your country carefully and please be on your best behavior.
Sign up here for our daily DC email and be the first to get all the food/drink/fun in town.
Tim Ebner is a food, travel, and features writer living in Washington, DC. He never waits in line at Ben's Chili Bowl. Follow him on Twitter @TimEbner.