DC Desperately Needs More of These 20 Things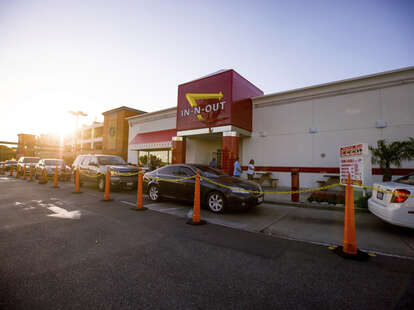 Let's get the obvious out of the way: of course we want reliable public transportation, affordable housing, and non-terrible NFL owners. But what about some of the little things that could make DC living a whole lot better? Here are 20 improvements DC should be focused on instead of that damn gondola.

1. Longer Metro operating hours
The next time you complain about service at a restaurant, know the reason: many talented service industry professionals have to turn down jobs because they literally can't get home after last call.
2. Less sitting, more doing
If sitting is the new smoking, we should have more active recreation options in DC proper. Laser tag, rock climbing, and batting cages come to mind. Rumor has it that public batting cages are going into RFK Stadium, but it'll be a while, and then there's word of Rocky Mount Bouldering Corp. coming to Ivy City.
3. More busk-a-move
Sure, street performers, also known as buskers, can be annoying, especially when said street performer is just a clown using his oversized shoe to point toward his open guitar case. But, when done right, street performers can add character to a city full of worn-out worker bees. I mean, Joshua Bell played in the Metro and no one noticed. While we're at it, more street art (the legal kind) would be a bonus.

4. Statehood
5. Diners that serve breakfast 24 hours a day
At least some diners are on the way (looking at you Slim's Diner), but we're still lacking enough of the round-the-clock variety. Why should cities like New York get all the fall-asleep-on-your-pancakes fun?

6. Honest politicians
To be fair, this is a problem outside of DC, too. Look no further than the lawmakers in Michigan who were not-so-secretly schtupping each other.
7. Better national food chains
After all, most people are just passing through and could use a taste of home. Looking at you, White Castle, Sonic Drive-In, and In-N-Out Burger. You could be making a killing, and please stop offering to mail the burgers frozen.

8. Stores that sell STUFF
While this sounds beyond basic, it's also true. We need stores that sell practical household items that fall between a picked-over monolithic big box and a boutique that sells artisan ice molds.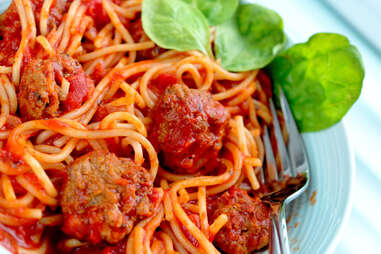 9. Red sauce, cheap Italian
While the sexed-up pizzas at Graffiato like the "Get Him to the Greek" certainly have a place in this world because they're DELICIOUS, why don't we have more red sauce, mom-coulda-made-it Italian restaurants that aren't national chains or a rip-off?

10. Dive bars
Like real ones to give The Raven Grill, The Pug, Showtime Lounge, Dan's Cafe, and Tune Inn some stiff competition. These chefs tried, but too many of their picks have cocktail lists, accept credit cards, or stock Japanese whisky.

11. BYOBs
Philly's got so many, couldn't they share some of that brotherly love? Sure, corkage helps when you have a bottle you really want to sip, but true BYOBs would be even better.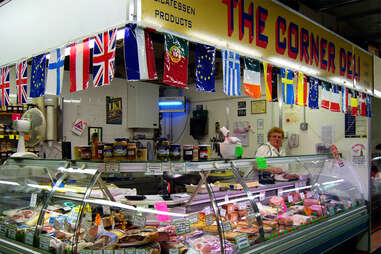 12. Ethnic delis
The Vietnamese delis in Eden Center are some of the greatest gifts from above, but what about small joints like a Colombian bakery, Russian deli, or something like Zabar's?

13. Better public transportation to our nightlife neighborhoods
That T-bone-prone trolley that will one day get us out to H St NE doesn't count. The bulldozer's latest victim? A cop car.
14. Diversified Japanese eats
How are we still scraping by with so few ramen joints? That's one question. But more importantly, what about the other noodles from Japan? Bring on a soba or udon spot and keep the izakayas coming.

15. Real speakeasies and supper clubs
As in ones that don't have a website and aren't announced on PoPville or in the Washington Post.
16. Bodegas
Sometimes you just need an edible thingamajig, and you don't feel like wasting away in the purgatory that is the Whole Foods 10-items-or-less line.

17. GOOD food past 10pm
"Sorry, the kitchen is closed," is the only phrase uttered more often than, "Sorry, I'm late because of the Red Line" in these parts.

18. And while we're at it, cheap food
As in $6 or less, not 20 bucks or less. These help, but they're often not available when you need them the most. You know, when 2am rolls around and you've blown your evening's budget on sour beers from far-off lands.
19. Bars with live music
We don't have to go full-blown Nashville, but a little something-something for the ears would be nice -- especially if we're talking local bands on the cusp of making a name for themselves with wallet-friendly cover charges. Let's get greedy: how about more record stores, shops selling musical instruments, and recording studios?

20. More full-service butchers, bakeries, and fish markets?
Sure our restaurant industry is booming -- but sometimes you just want to hole up and cook something impressive that didn't arrive in a Blue Apron box. Stachowski's Market and Straw Stick & Brick are great in terms of butchers, but a solid pick in every residential neighborhood would be a blast. Same goes for fish markets and bakeries.
Sign up here for our daily DC email and be the first to get all the food/drink/fun in town.
Laura Hayes is a DC-based food and drink writer who also thinks the city needs more escapist red pandas. Follow her: @BTMenu.